Today is Friday. We have had Luca with us all week. He finished the bedrooms and bath and next week he will move on to the big living area, hall, bathroom and kitchen. This next week will be more disruptive. We will need to figure out how to keep ourselves and the cats out of the way. Here are the finished bedrooms and the hall outside. We still need something on the walls and eventually curtains. The first is the guest room. The next is our room and the last is the hall outside. The walls look so clean and new!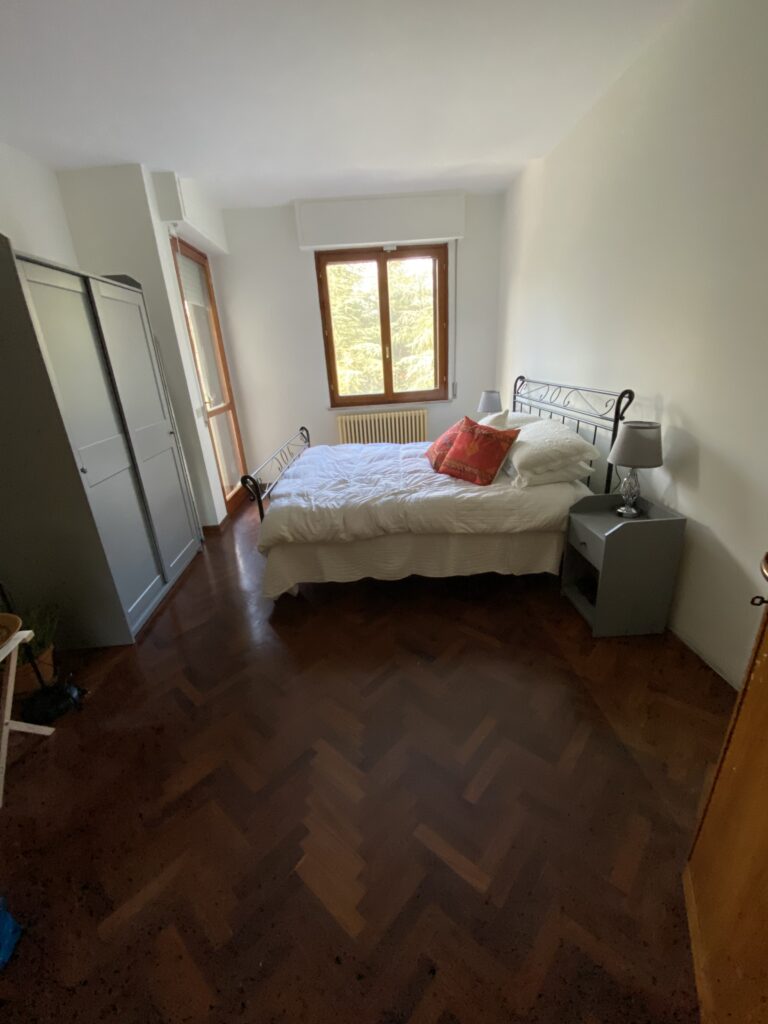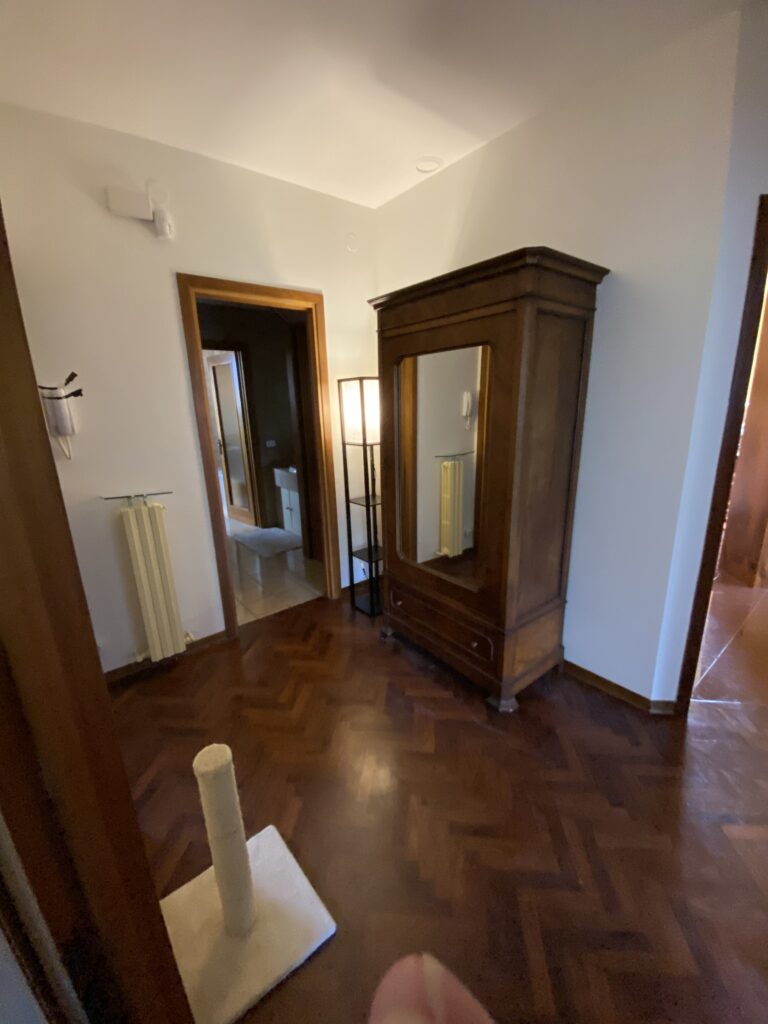 We had a call from the kitchen people yesterday, they are coming next week! First on Monday to do the gas. Then later in the week to install the kitchen. Very excited! You don't know how tired I am of washing dishes in the bathroom!
Yesterday was very exciting. At 4:05 in the afternoon, we had a terremoto…an earthquake! It was 4.4 on the Richter scale and the epicenter was only 5km from Umbertide Centro, about 3 miles. Because we were so close, we were really rockin' and rollin'. Luca came out of the bedroom area, I had been walking across the living room. I had to hold on to steady myself. It was immediately recognizable as an earthquake. Several things fell. It didn't last too long. Luca's wife called him immediately. Everyone I know was checking in with everyone else.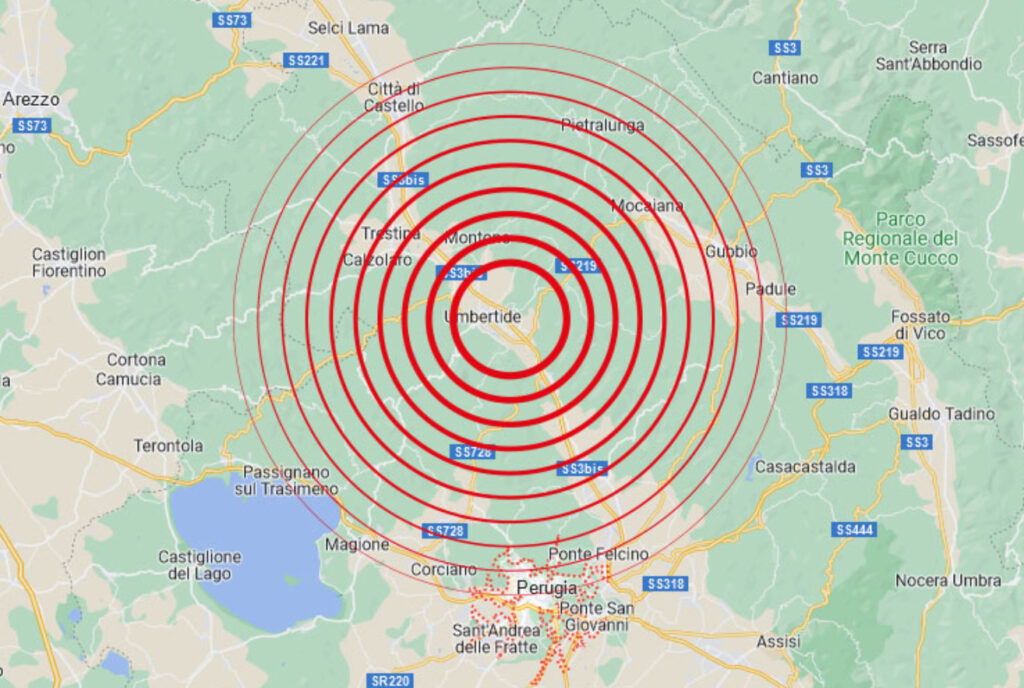 Luther has always seemed to miss the earthquakes we have. We had a big one in Virginia and he missed it because he was driving. This time, he was jogging. He came back and exclaimed that people were all outside of the buildings all along the streets. I told him what had happened. He was disappointed he hadn't felt it.
Then at 8:05 and again at 8:15 we had two more. One 4.6 and the other 4.3. Again, the whole building was swaying back and forth and there was a persistent deep rumbling. The glasses in the cupboard were clinking, the TV bouncing up and down. The cats were scurrying. THIS time he felt them. They again we're short. They say you should get under a table. I didn't even have time to think about getting under a table. There was no damage in Umbertide. The town just south of us, Pierantonio had four houses condemned due to damage. There were no injuries that I have heard of. Since last night it has been quiet.
The upcoming weekend we plan to visit the Saturday market. I'm pretty excited about the kitchen and I hope week after this I can resume buying veggies again. Saturday we think we will go out for dinner at the Enoteca which we have never tried. We have heard it is good. The weather should be superb on Sunday and I have a friend coming (maybe) so we can go for a walk and she can see our new place.
Buon fine settimana!