On our ride south today to lunch with friends. Brilliant sunshine.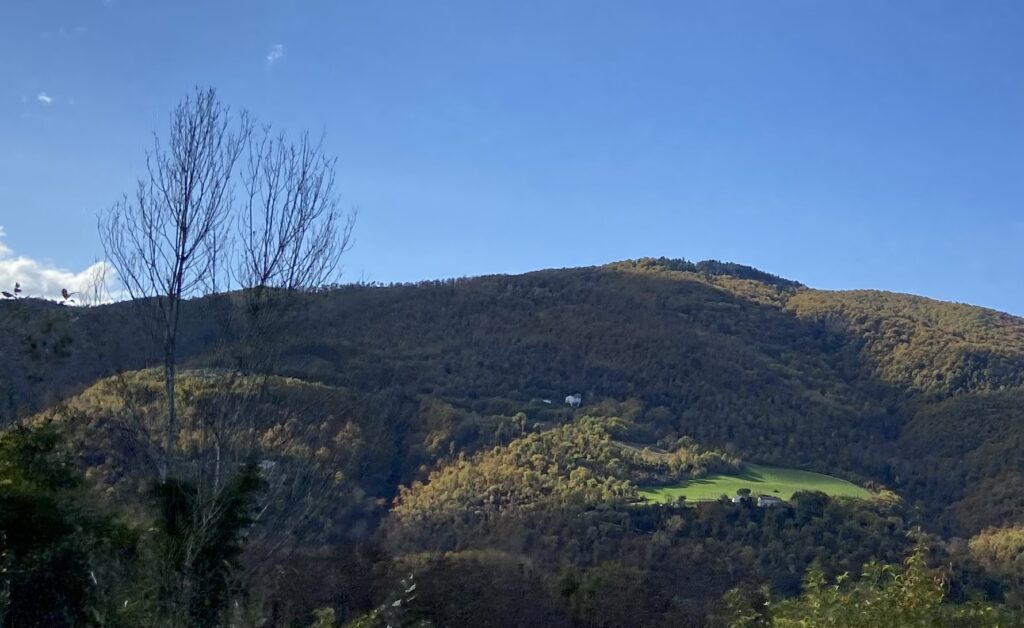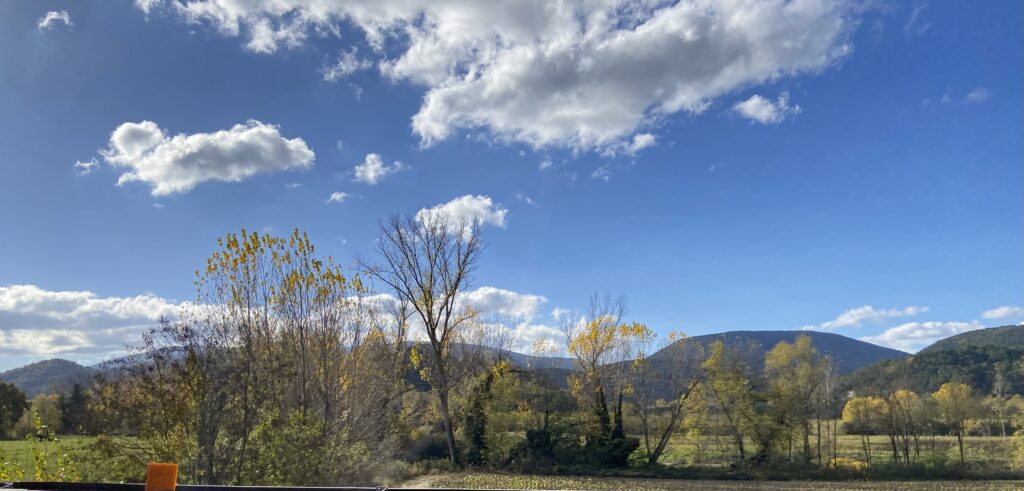 We met up with friends in a town called Bastia Umbra. Completely overlooked by everyone but we are told there are a lot of monied folks living there. I assume it was bombed during the war since much of it was new. But the old outline of the wall was still there. And some of the old gates remained. Inside was a clothing market along the streets. The second picture below is marking the border of one of the Rioni, or neighborhoods. Most towns have a number of neighborhoods and people living within them are fiercely loyal.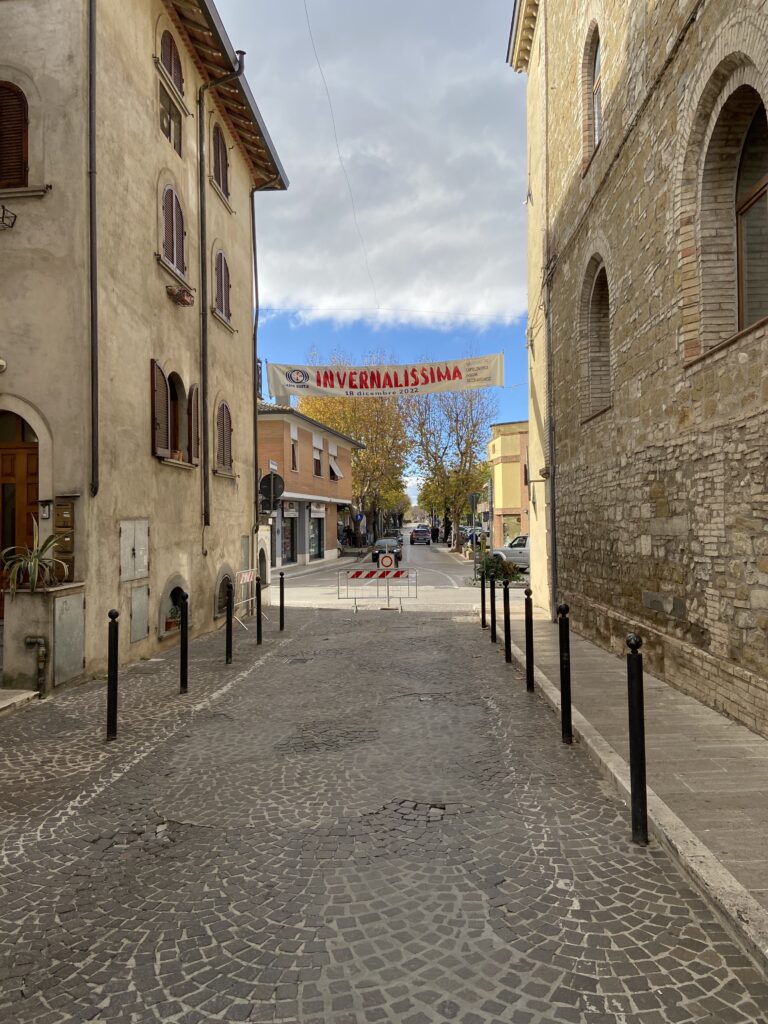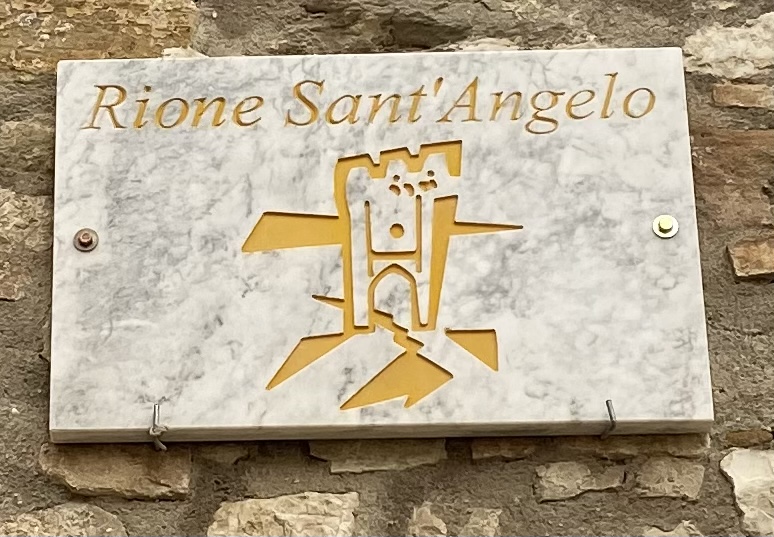 Our friend Doug found the restaurant we went to. It was just outside the old perimeter, called Perl d'Oro. Unpretentious outside but pretty inside. Good service. Delicious seafood.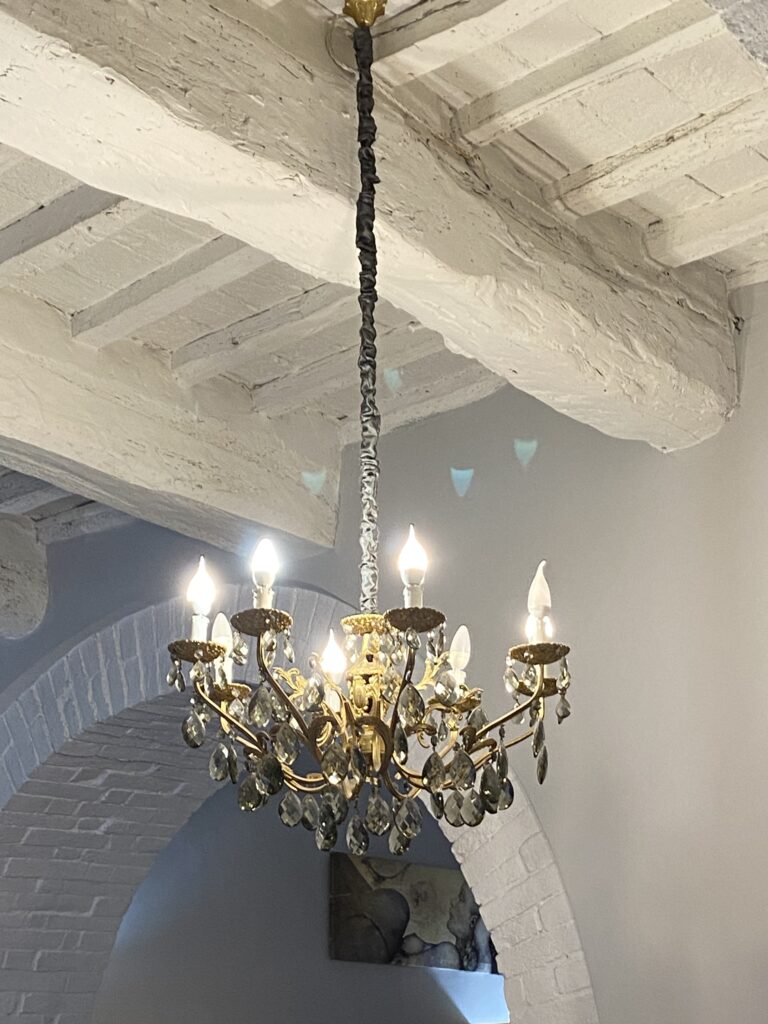 Here are pictures of our food. Captions under photos.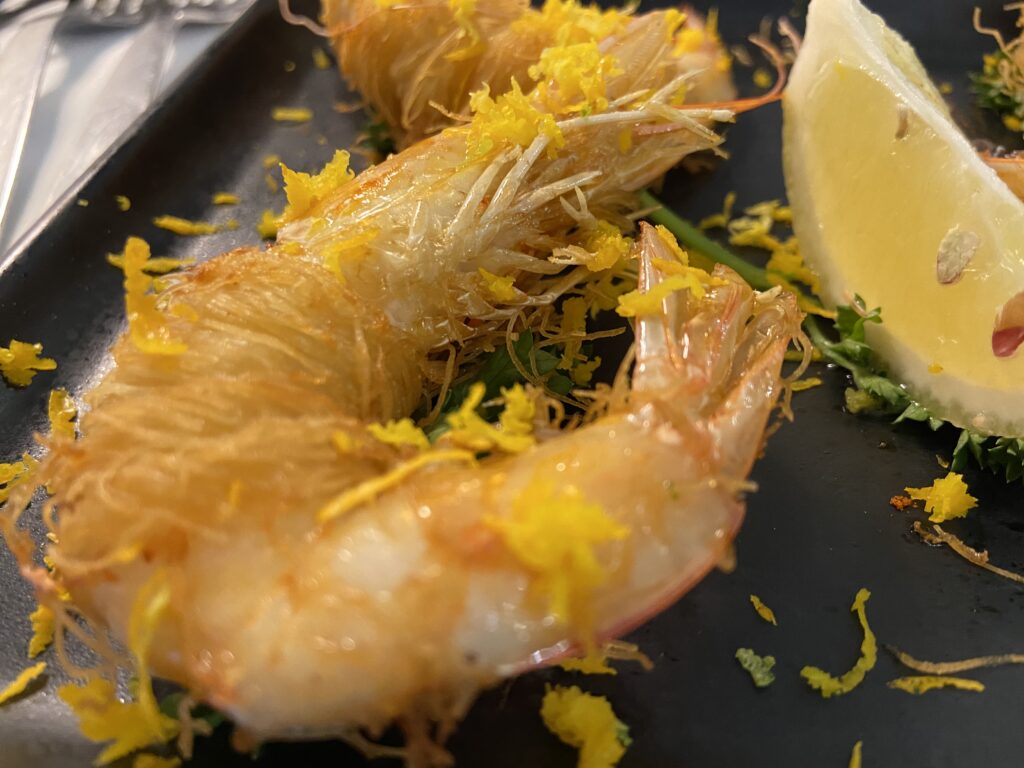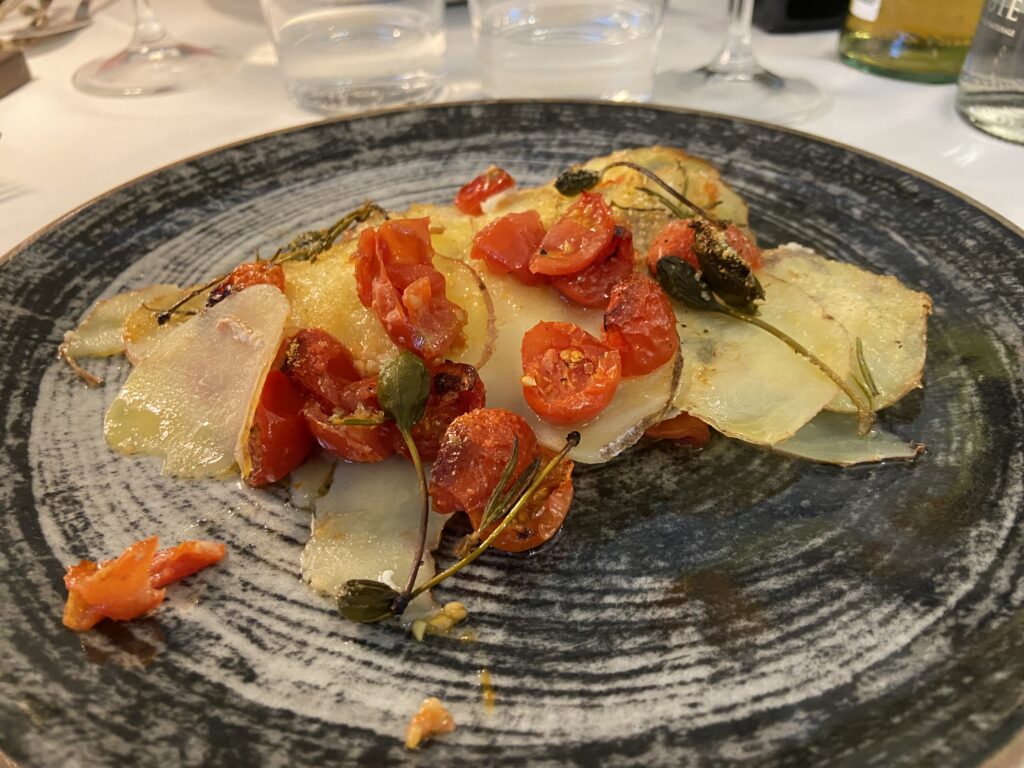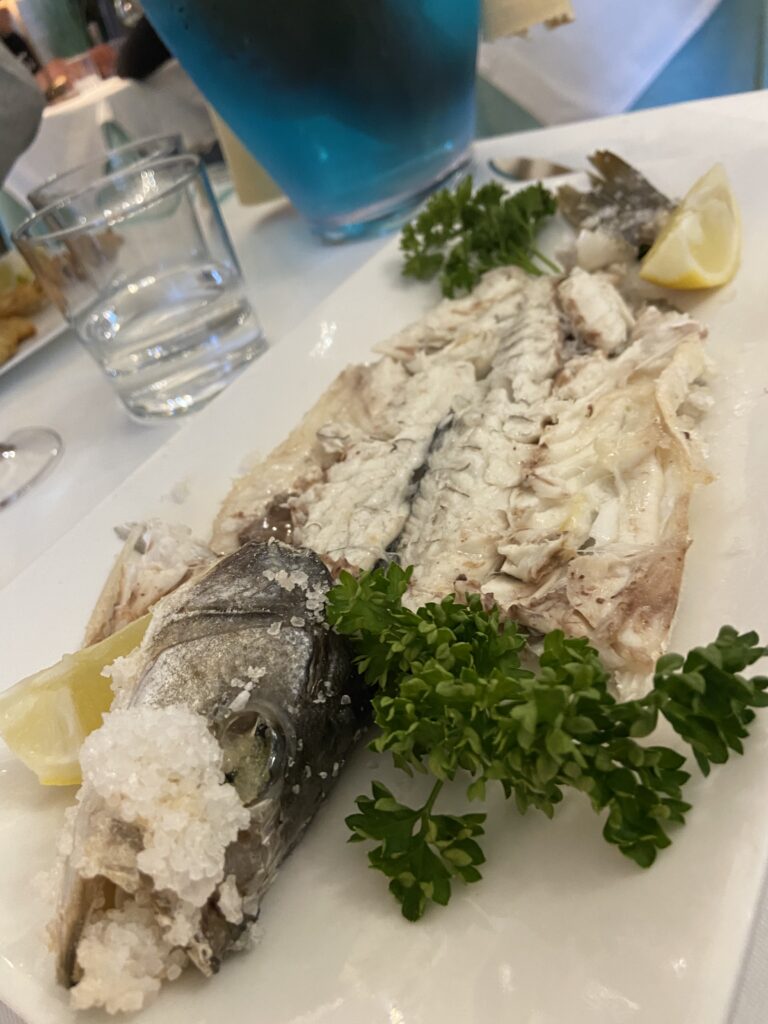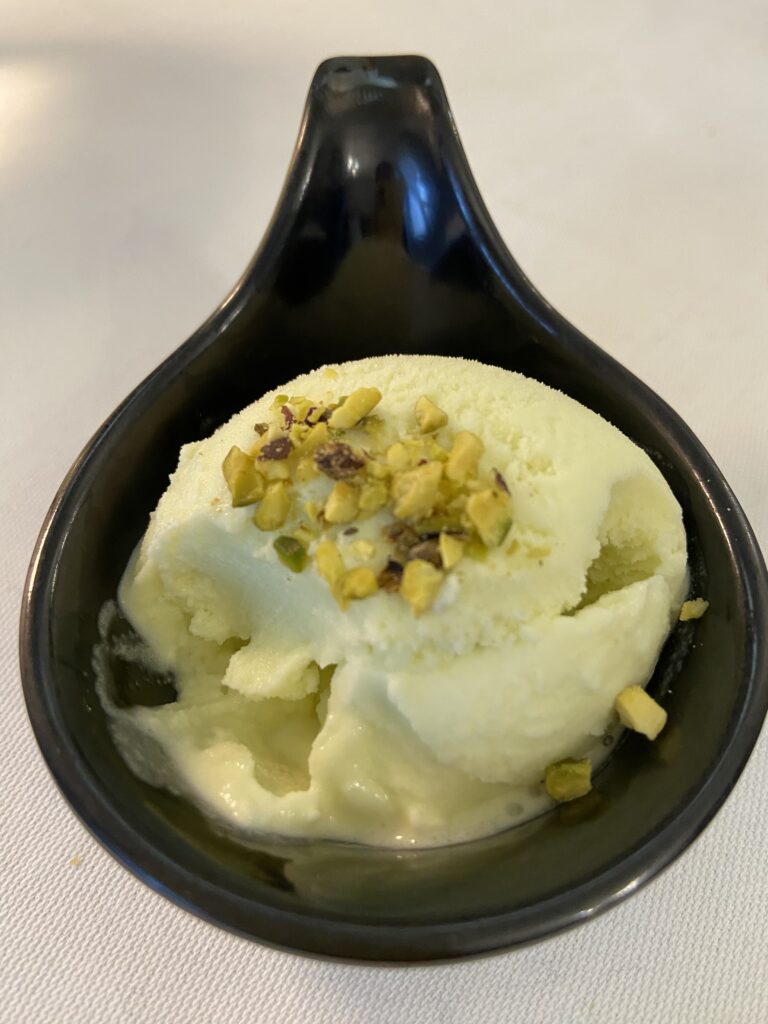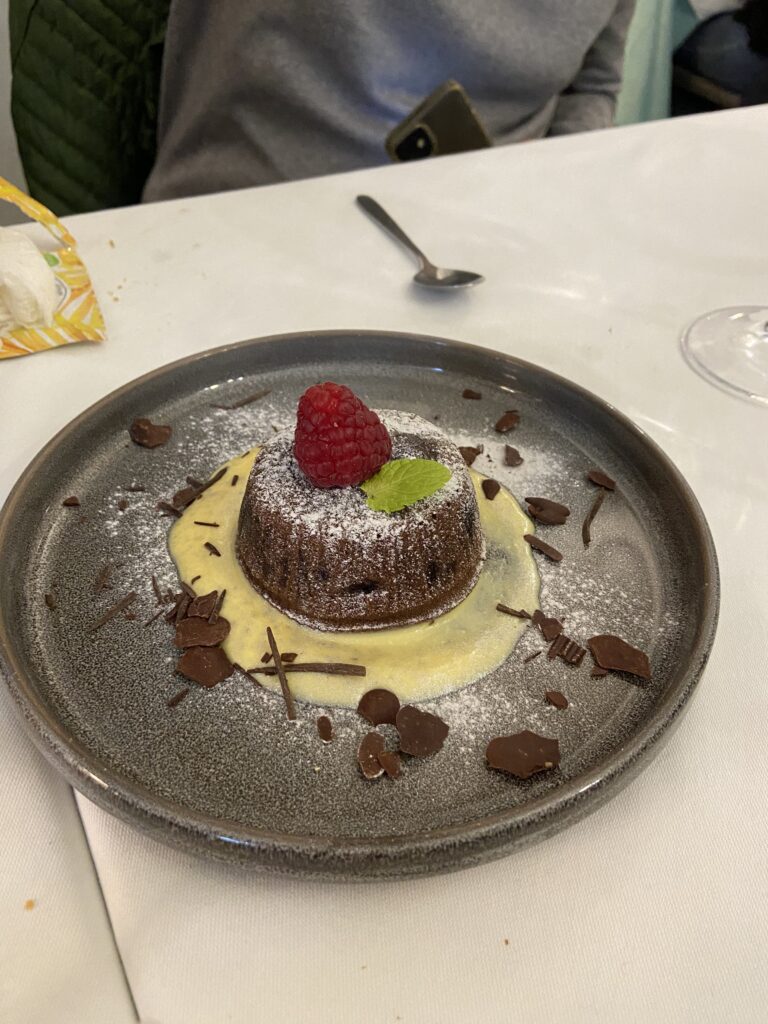 Originally we wanted to visit a huge fair on the fairgrounds there which was all kinds of vintage things, clothes, furniture etc. We didn't allow enough time to make the entry fee worth it but I will go again in the future allowing more time…once I am in the buying mode for our new house. 😁