Today is a good day. I am finished with my procedure and I am fine! A relief. I seem to think the worst will happen and at the worst possible time! Like now. In the middle of the big move. I went to the hospital in Città di Castello. They have a very nice new hospital with all modern facilities. People around here call the town just Castello. It is about 20 kilometers and takes around 25 minutes using the good, old E45 super strada that runs north and south through our valley. Once it was part of the Via Flammina. An old Roman road. But I digress. They were super efficient and fast. Even mindful of my modesty…many are not here. And the doctor and nurse were friendly. So, now I am done with that…I am dusting myself off and going back to the business of living here.
You all must know of my little lemon tree. I had always wanted to be able to have a lemon tree. One of the first things I bought was a small one from a local vivaio or nursery. I wrote a post about this little tree way back in 2020 when we were in the strictest lockdown because of Covid. It was titled Day 46 Covid 19 and I had a bit of fun with my lemon tree. At that time I was trying to keep myself entertained while being locked down. This post was just one day…I blogged for 83 straight days. You, my reader friends, helped me keep sane. This blog helped keep me sane. What a time it was. Anyway. If you'd like to read that post, here is a link — Day 46 Covid 19.
My tree is still flourishing. I am still pinching off all the leaves on the one side. And this year I got 19 —yes! — 19 lemons. She is doing very well and she is coming on our move. I will take off all the lemons to make her easier to move and take the weight off. She will love our new terrazzo and she will be getting a bigger pot. 🙂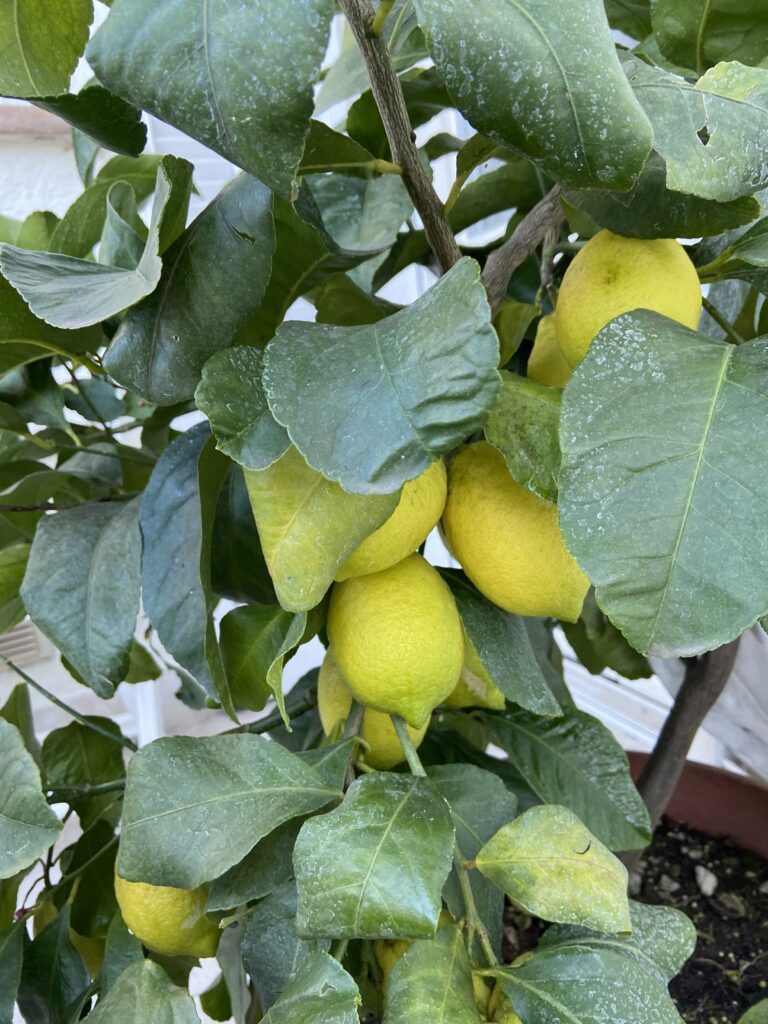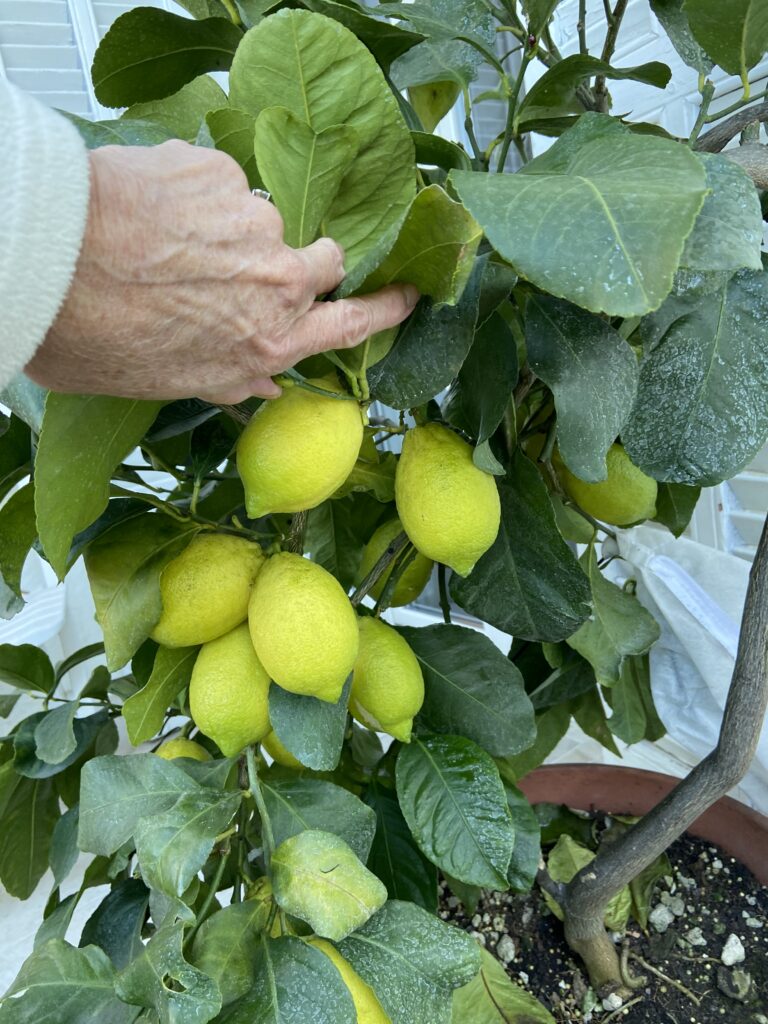 As for news of the move, we are making forward progress. I'm making copious lists. Lists of things to leave here for Jane and Christie, things I need to keep away from the packers that I many need first at the new place, cat stuff (of which there is a lot), some clothes, our computers, wires, chargers, remote controls…on and on. We are using up all the food in our freezer. Sadly I'm going to have to throw away most of my frozen peppers. But I'll just grow more! And we have a meeting with our sellers this coming Friday. We are bringing our agent friend Jim along. We have many questions and much measuring to do.
Ciao for now! 🌈