Tonight is Regional meal night from Calagrana. This time from our very own Umbria. We opted in for the wine since it is a new one to us. I am especially looking forward to the Torta al Testo. Fatta in casa….home-made.
Torta al testo is very old and it originated in the Umbrian area. It began as an unleavened alternative to traditional bread. There are two variants: the original one with wheat flour, and later came one with corn flour, after corn arrived from the Americas. Normal ingredients are only water, flour, salt and baking soda. In the upper Tiber valley, where we live, I read there's is a similar cake called ciacca (probably dialect), the recipe involves the addition of an egg. This, I have not yet verified.
The cooking surface, a disc about 3 cm thick, is called "testo" from the Latin testum, or the brick tile on which, in ancient Rome, focaccias were baked. Originally it was made at home by making large stones into a smooth surface and placing it into the fire to heat. Now it is possible to buy a special Torta al Testo pan made of cast iron or concrete.
Traditionally the Torta al Testo was split and eaten with any meats or foraged greens. But it is most often seen eaten with the pork products for which Umbria is famous. Our friend Vera invited us to lunch in the Before Times and she asked her mother-in-law (suocera) to make some. She does make the best I've ever had. They have a huge outdoor wood oven to make it authentically. It smelled so floury and bready, and it was very soft. I could've munched it all day. But this day I learned the traditional way to eat it, with halved sausages and cooked spinach. It was incredible. I had to borrow a picture. Photo credit to Dreavel.com. This is the traditional way. I may have to try my hand at making some myself!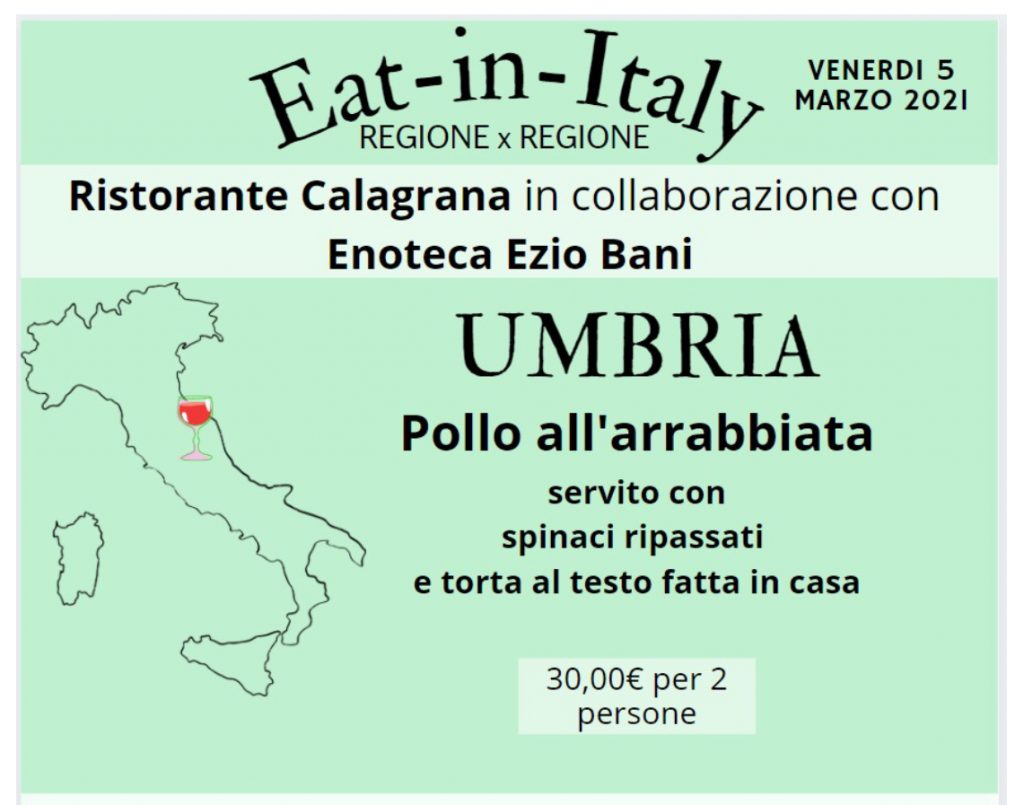 I didn't actually know Pollo all'arrabbiata (arrabbiata means angry and says it will be spicy) was an Umbrian dish. I must look it up. We finished our meal and it was scrumptious. Here are pictures.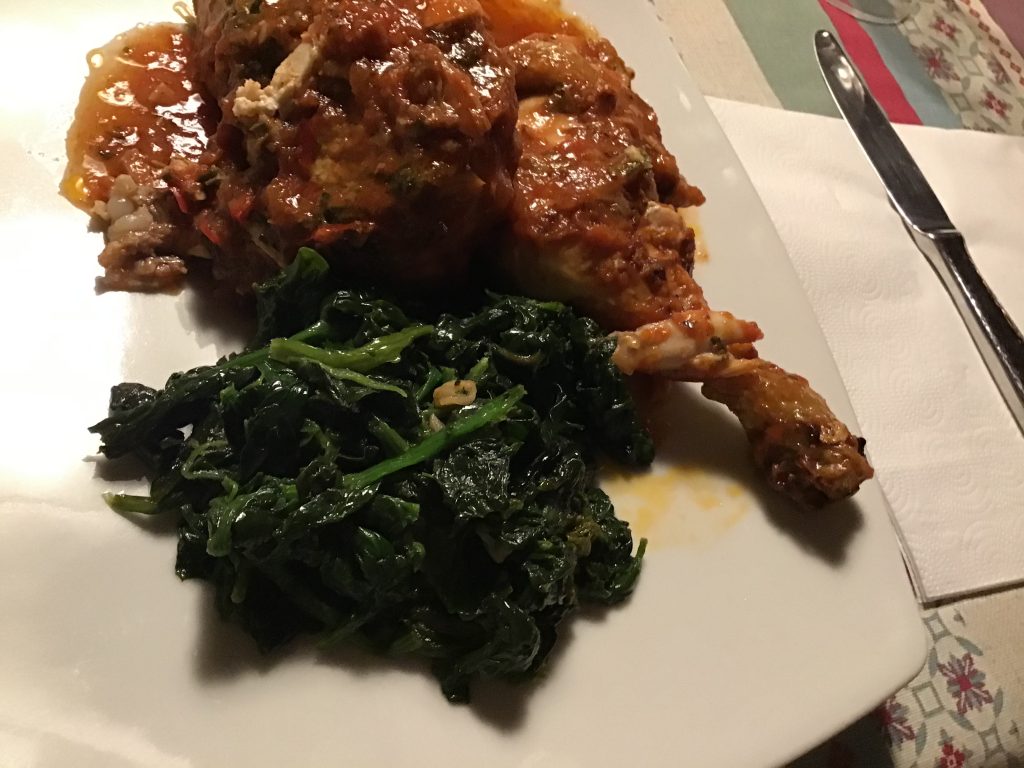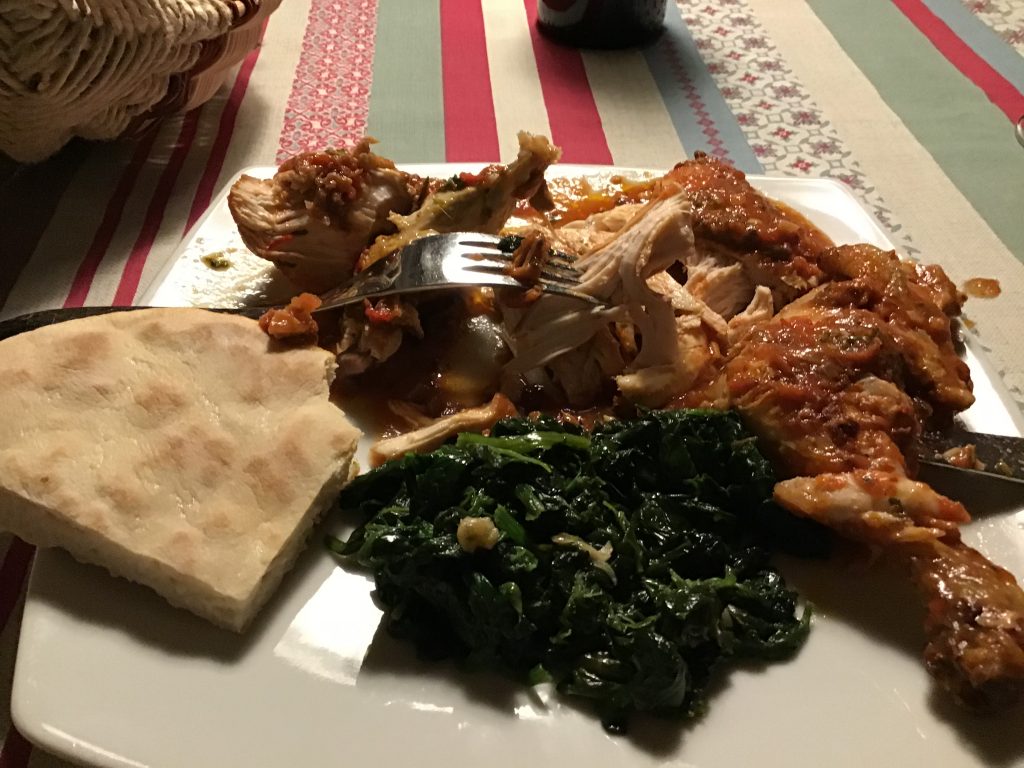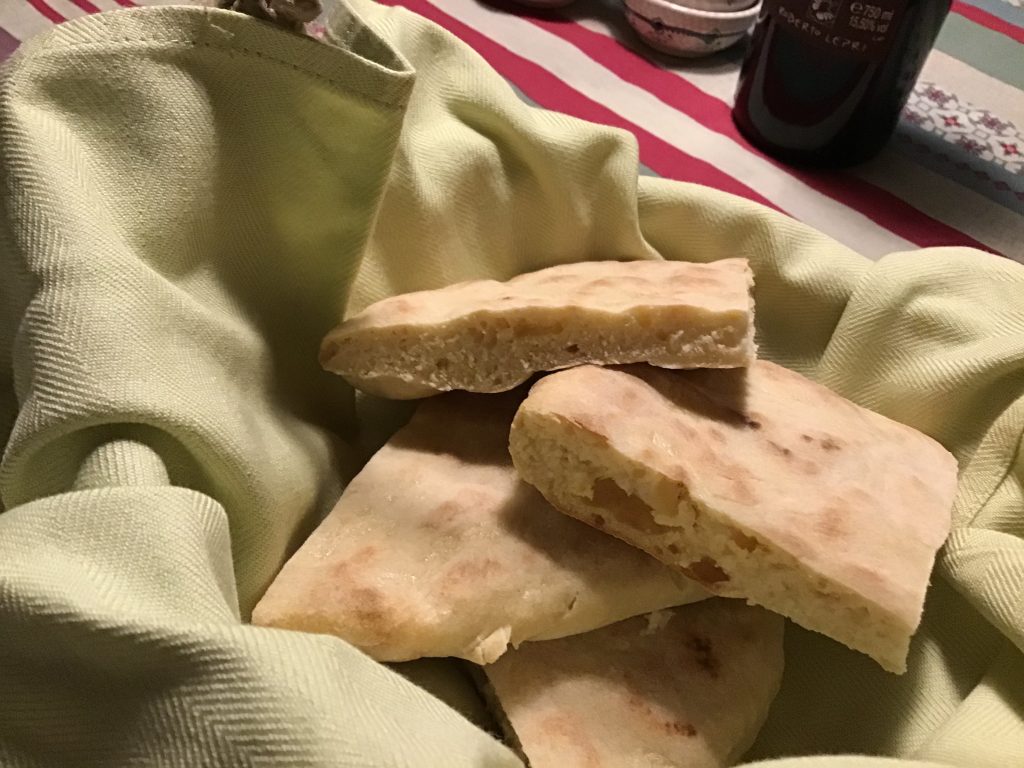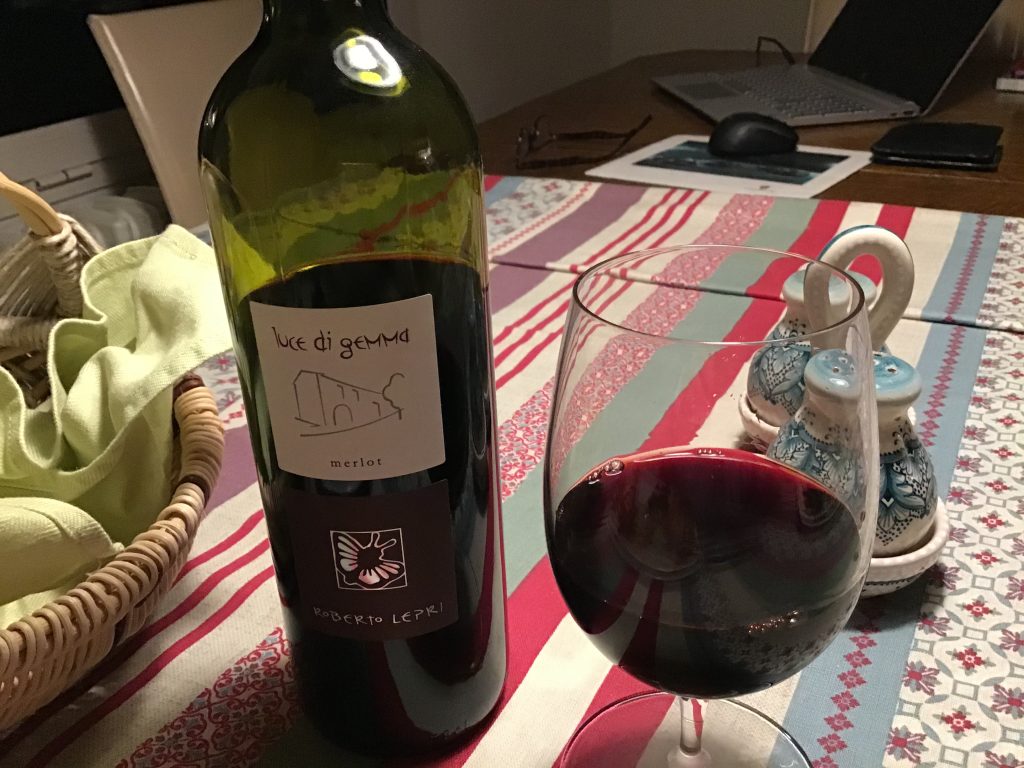 Italiano phrase…"fare la scarpetta". This needs some explanation. Literally it means "make the little shoe" but it is a saying. If you have sauce left on your plate you use the bread to sop up the sauce. Or you "make the little shoe". Pronounced fah-ray lah scar-pet-ta.
~~~~~~~
Stay safe everyone, andrà tutto bene 🌈