As of today we are again Zona Rossa, or Red Zone. All of the province of Perugia went Red today from the previous Orange. This is nothing like the full lockdown we had last year. We have freedom to walk or run alone and we can both go shopping for food together. Last year we could not.

We will be Red for two weeks. Then they will re-assess. In reading the restrictions I don't really see a whole lot different from the Orange restrictions. It doesn't matter much for us since we routinely stay home except for essentials. The only thing is I just checked to see if our new Permessi di Soggiorno cards are ready – I check every week – and yep, now they are ready. The problem is we can't travel to pick them up. I don't think it would be deemed an emergency.
~~~~~~~
If you've been following this blog awhile you may remember back in our first lockdown, last spring, I did a post about my little, sad lemon tree. (Read original post) It is a very crooked little tree with a twisted trunk. I outlined how I was going to restrict its growth to one side then keep the new branches and any fruit over the base of the crooked trunk to help balance it over the center of gravity and keep it from tipping over. 😁 I had my share of Doubting Thomas' last year…I am happy to report my plan worked. Take a look at it now and at how the fruit is over the pot. I am enjoying the fresh lemons!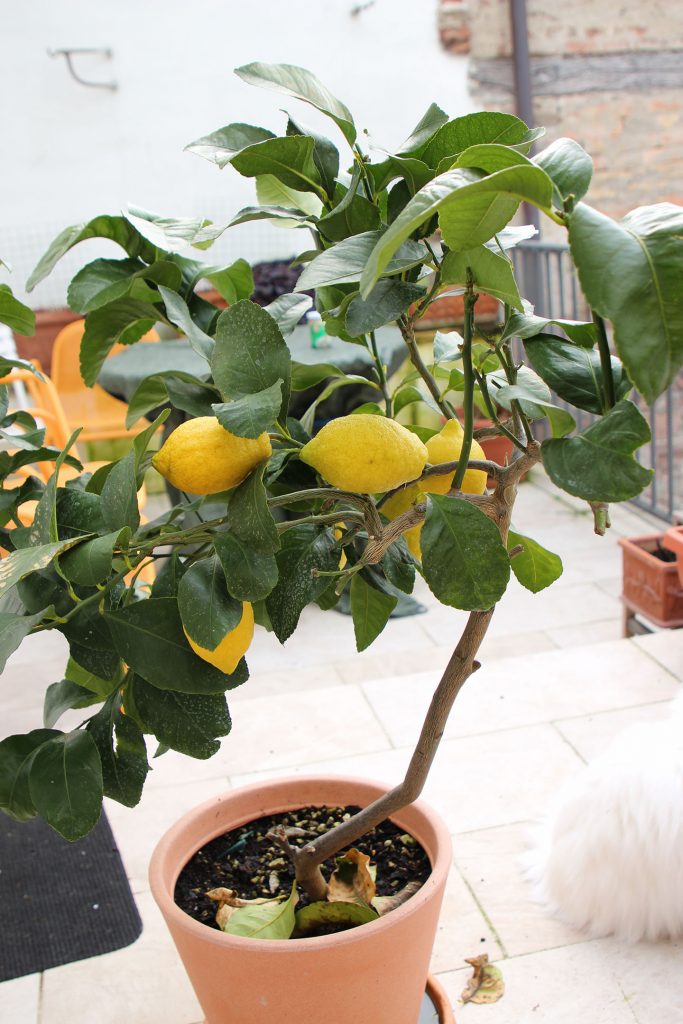 And just playing around with my other new lens…yes, I bought two new lenses.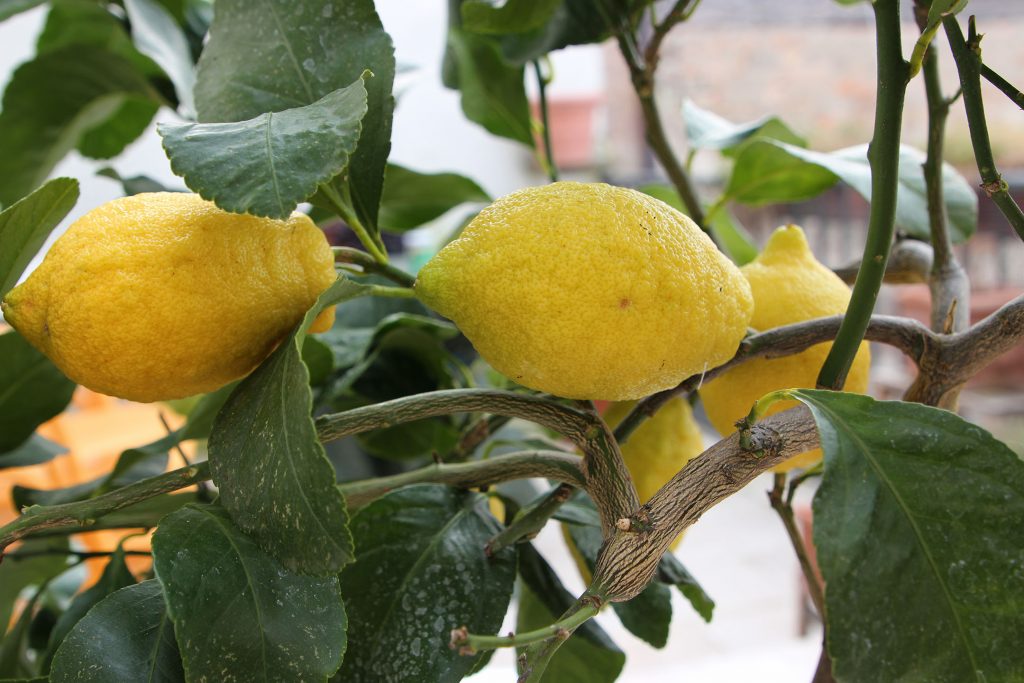 Well time for my Italian sentence. "il mio albero di limone ha sette limoni" in English, "my lemon tree has seven lemons". Pronounced…eel meo al-bear-oh dee lee-moan-ay ah set-tay lee-moan-ee.
Hang in everyone…we are hunkered down in Umbria. Andrà tutto bene 🌈