It seems it's always something around here. We have neighbors who let me know there is a situation behind our houses on the edge of the woodland and river path. They spotted five tiny kittens in the empty lot. No mother in sight. This is a sad, but all too common scenario. Behind us is a "sanctioned" feral cat colony. I'm not sure why it is sanctioned, but it is. There are volunteers who take turns feeding the cats. It is not only in the woods behind us, but also along the river in two or three spots. They have built shelters for them, conglomerations of bits of metal sheeting and boxes with bedding. And food dishes. Anyway, people often bring, and dump their kittens and cats thinking they will get fed.

I went out for my walk this morning and I spotted the cats. I was happy to see the Momma cat. She is so small she's not much more than a kitten herself. She was nursing the two remaining kittens. I don't know what happened to the other three babies. I saw no evidence of them. I had brought a plate of wet food which I feed my own cats, along with a small jar of milk. I wasn't sure if the babies could eat solid food. Anyway, I mixed the food and the milk and slid the plate under the fence. Then backed away. The kittens ate EVERY MORSEL. They were ravenous. When I came back after my walk the kittens were playing and so cute! So I plan to go out again later with more food and milk to give them a good boost and hopefully they will survive. The mamma has access to the food someone leaves by the fence so she should be fine. Here's a picture. Mamma is on the left.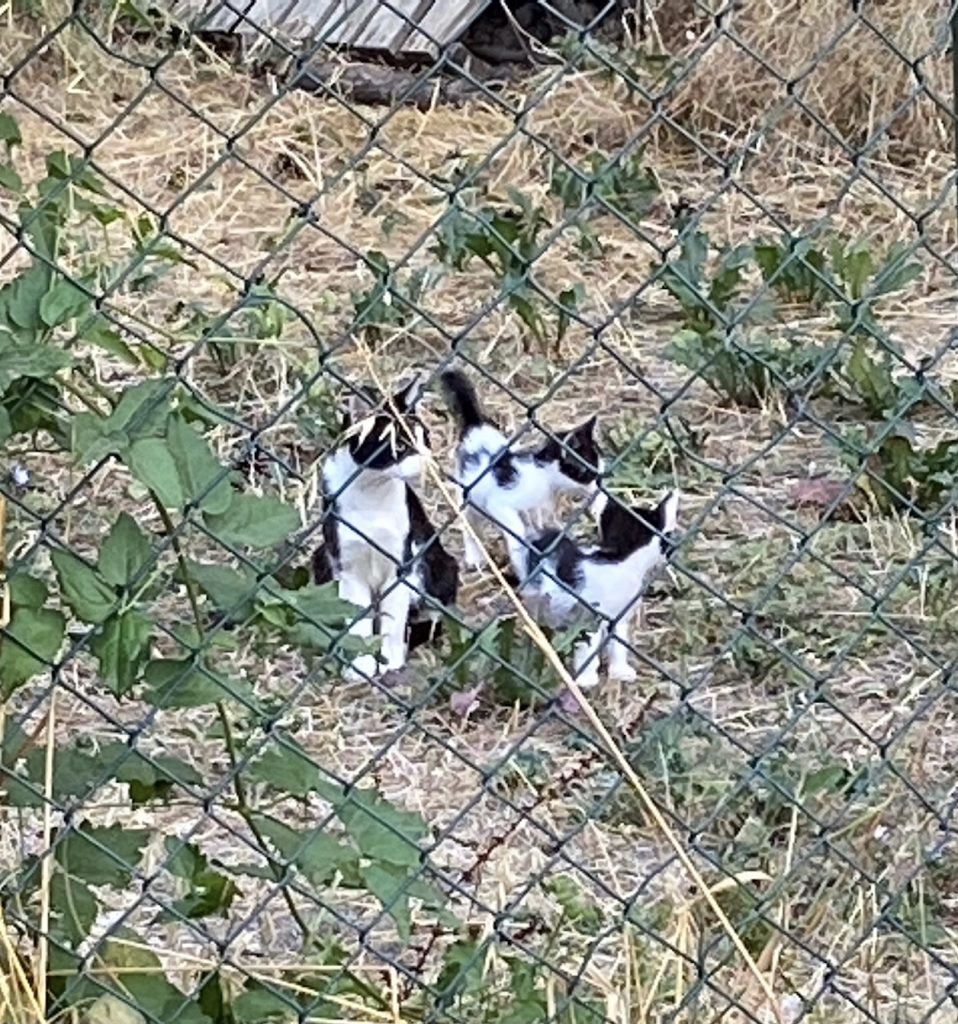 I try to walk early, before this awful heat gets worse. I learned a new word, afa. Nice and short. It means muggy. And it describes perfectly this weather. I was even stopped along my walk by a woman complaining about the umidità. You can guess what that means!
Along the river this morning I snapped a pretty picture.