We had 11,000 new cases in Italy yesterday. Our positivity rate was 8.8. This is excellent. I read in the London Times there was a record high yesterday of more than 53,000 Covid cases in the UK. I looked it up they have 6.7 million population. We have 6.0 million. The case numbers are significantly higher in the UK with nearly the same population. They are probably going into a hard lockdown for their own good. Their hospitals are near to having to decide who gets care…. and who does not. 😢
~~~~~~~~
The poor weather continues. We had a nice stretch of sunshine this morning so we took advantage to go out to the market, and do a few errands. We bought some wood pellets for our stove and some cat food and I did a small grocery run in town. We were astounded (🤣😂😅) by the "heavy" traffic in Umbertide. I'm joking because I'm from Northern Virginia and we had some of the worst traffic in the US. I'm no longer used to it! It is one of the things I love about living here – no traffic. Today is the last day of Zone Orange here. Tomorrow we go back into complete shut down – Zone Red – for 4 days. I guess everyone went out to get supplies for the holiday coming up.
~~~~~~~~
I had a lovely drop-by visit from Vera. I had lamented to her that I could not find turnips, called rape, here. Apparently they are considered animal food. As are parsnips, which the British around here love. If anyone finds any of these in any store or at the market, it goes on FaceBook instantly. Then they are all gone. So anyway, I was very pleased when Vera told me her mother-in-law had these in her garden! So I've got a nice bag of turnips which I will use happily. Also, share with Joseph who likes them too. Not only that, she brought me pickled turnips from Slovenia (popular there!) and turnip jam! Who knew?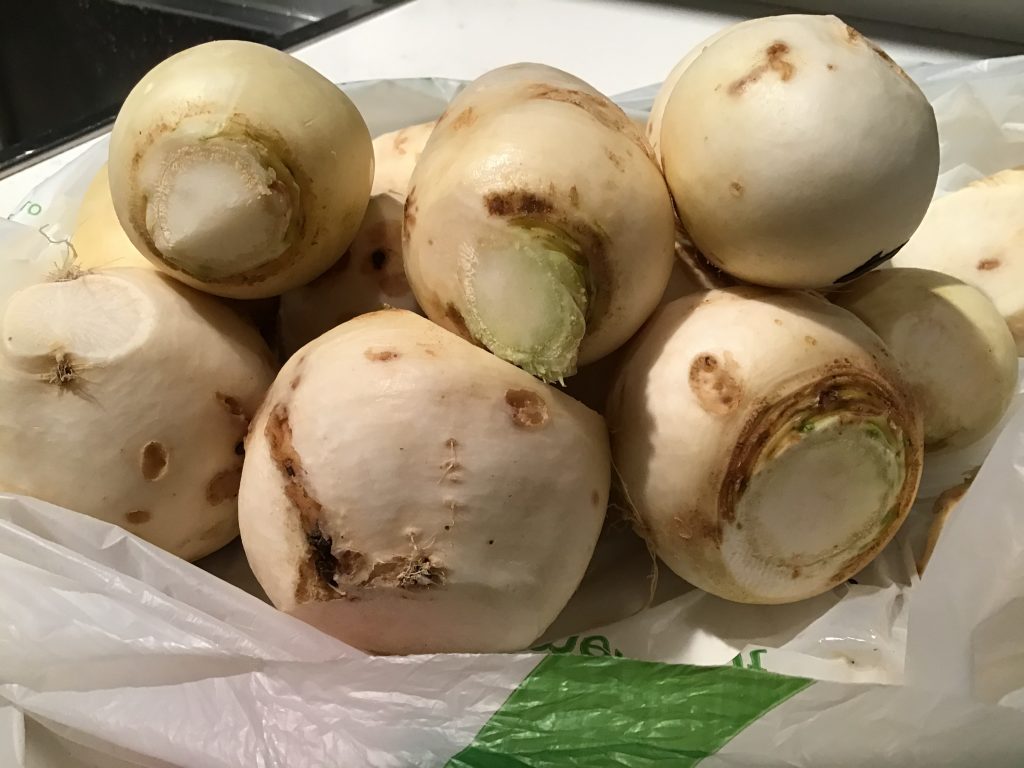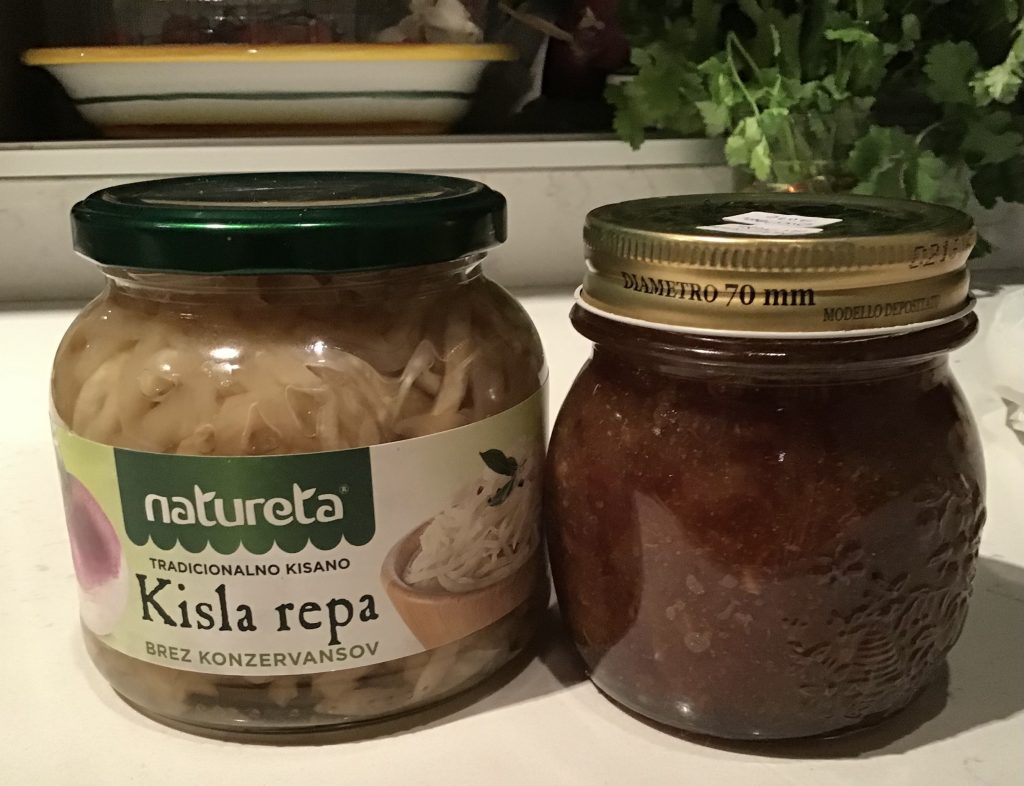 ~~~~~~
Stay safe everyone! Only one day of mean old 2020 left!! Andrà tutto bene 🌈