I made a delicious soup today for the second time. I didn't have a recipe, but this is what I did.
Ingredients
Olive oil
1 stalk celery chopped
1 carrot chopped
1 onion chopped
Sprinkle of pepper flakes (optional)
Half a head of cabbage chopped
1 cup puréed roasted winter squash (I do this ahead and save or freeze it)
Broth (vegetable or chicken) to cover vegetables about 8 cups or more to taste
Optional extra additions as you like. I added a turnip and some sliced mushrooms, and a little left over broccoli.
1 tablespoon curry (hot or mild)
About 200 grams (1/2 lb) of small pasta like orzo or other soup pasta
2 Tablespoons of butter
salt and pepper
Sauté the onion, carrot and celery in oil until soft. Add the chopped cabbage, roasted squash and stock (also any optional veggies). Simmer for 45 minutes. Add the curry and simmered for another 5 minutes. Stir in the pasta and butter and cooked according to the package to al dente. Salt and pepper to taste. Drizzle some good quality extra virgin olive oil if you've got some.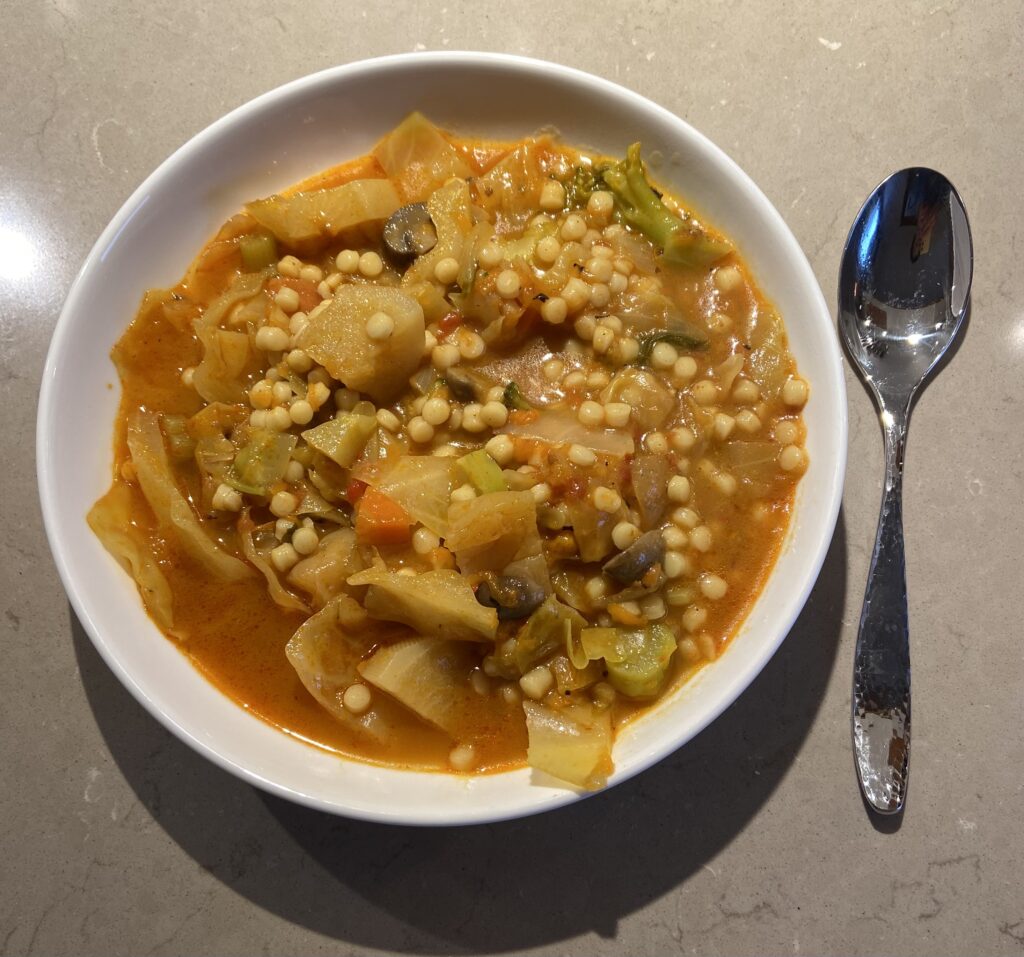 I used a special pasta I found called Fregola. It is an artisan pasta made by hand from Sardinia. I really like it. It is small but nice and chewy. Any small pasta will do.