The weather today must be one of the top ten days ever on this beautiful earth! Cool breezy, sunny, puffy clouds, crystal clear air. Simply amazing. View from terrace at Calagrana. Am I right? Is it not perfect?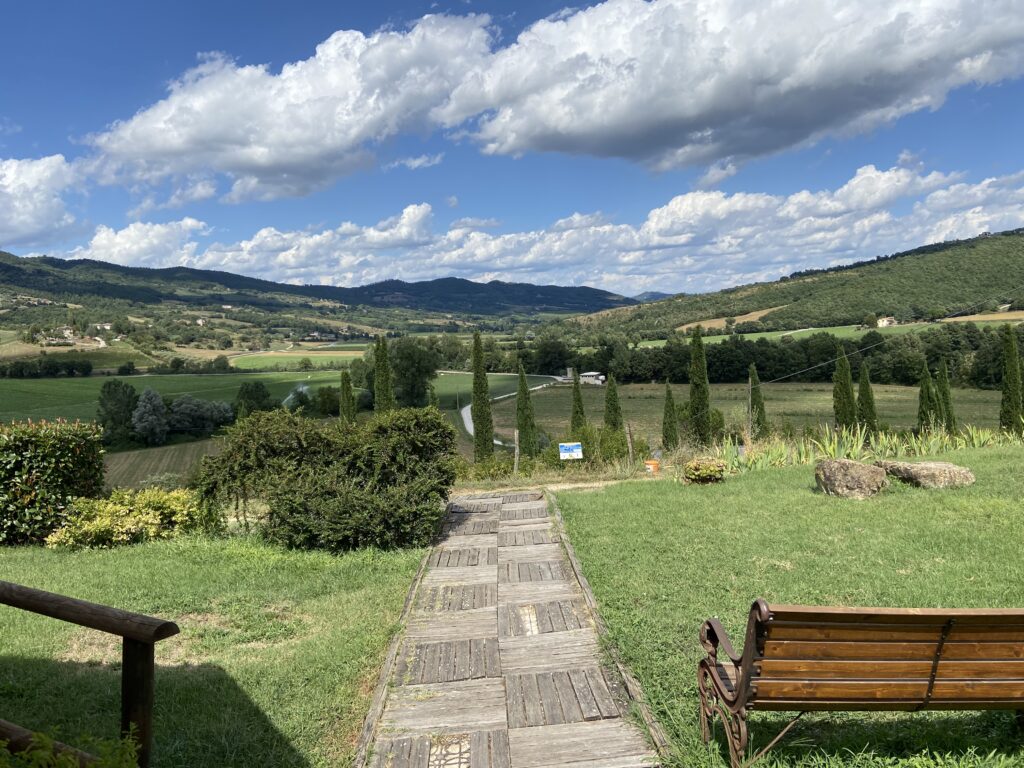 We joined four friends from Canada. One old friend and three new ones. Our friend Karen comes every summer and rents in Tuscany but not terribly far from here. They were blown away by the beauty of the restaurant and it was perfect as always. I loved my starter. In fact four of us got this. It sounded so good. Grilled peaches on a tomato bed with prosciutto.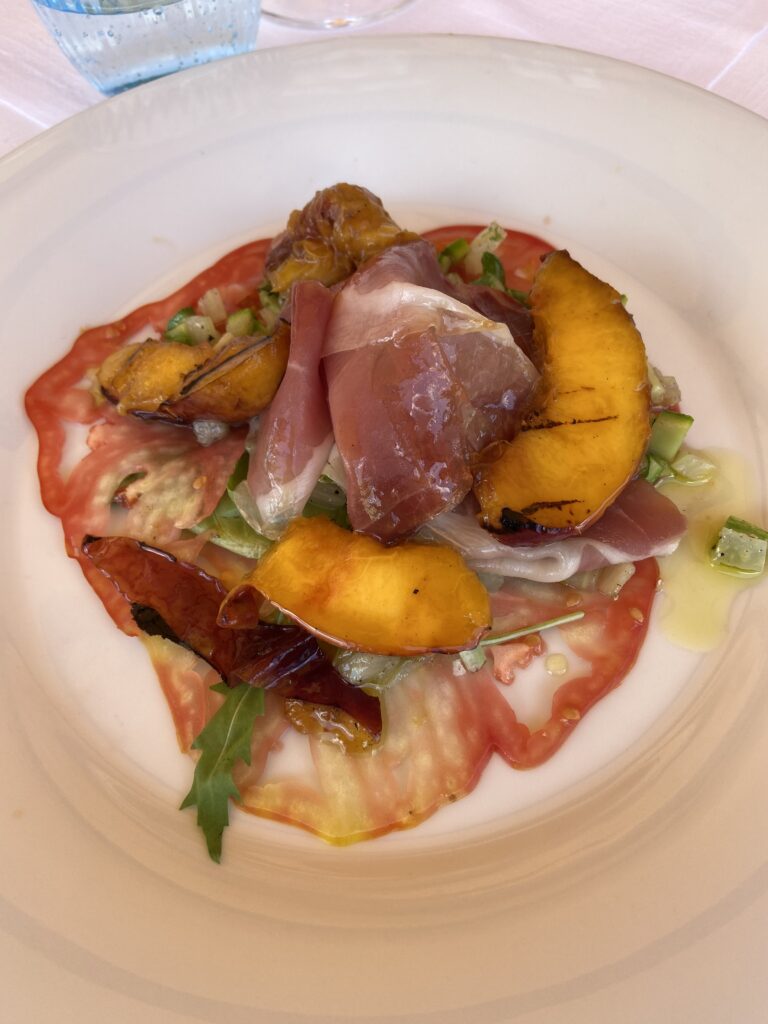 Next will be some of our pastas. One a tagliolini in a creamy sauce with truffles, the other Fishioni (a type of pasta) with sausage ragù, arugula and pecorino cheese. So good!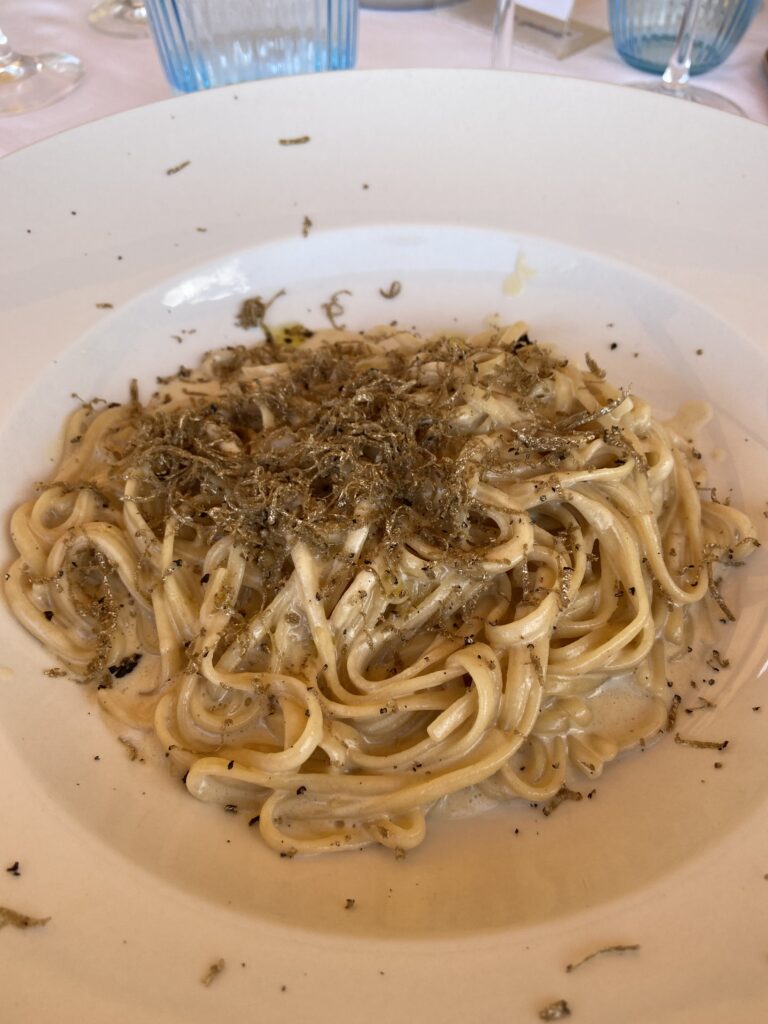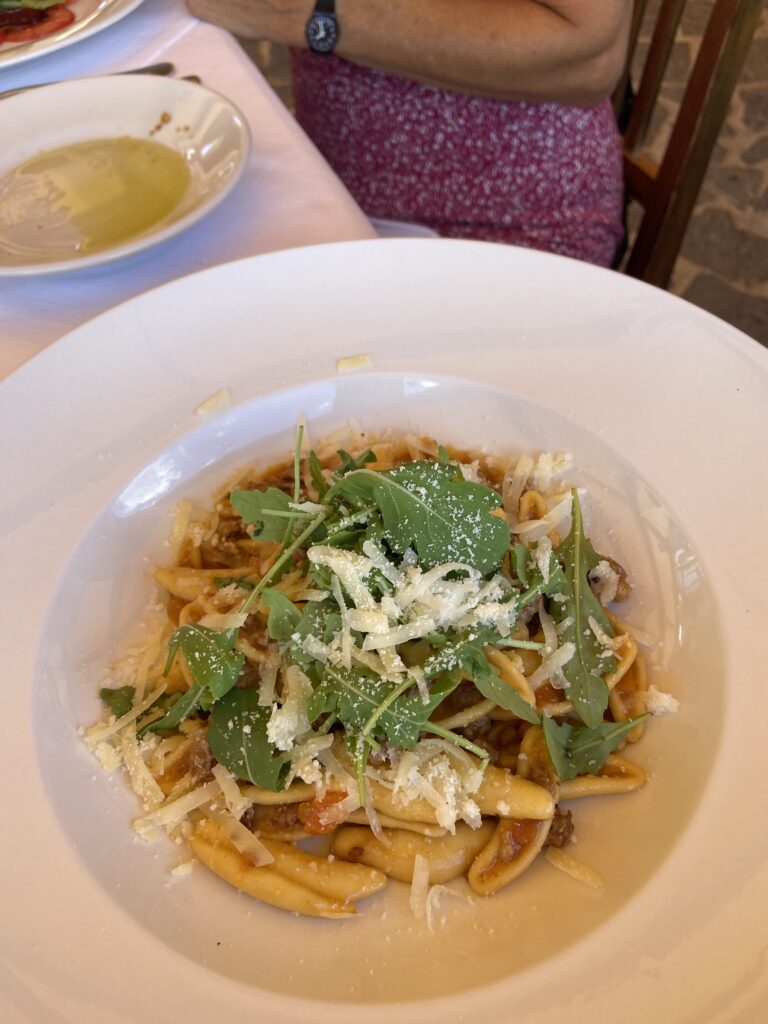 The dining terrazzo full of happy diners.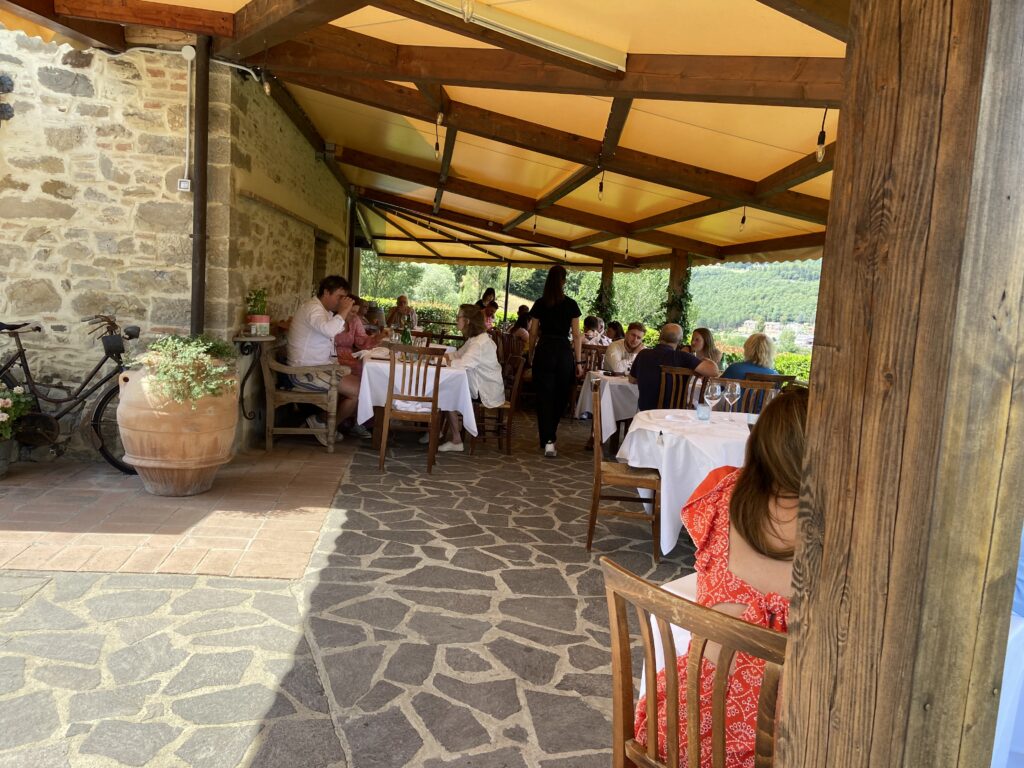 Great seeing friends and sharing a delicious meal. Buona domenica a tutti!