I mentioned in my last post that we had to address a stopped up and overflowing gutter. It had started backing up the water onto the roof and going under the tiles, causing a leek in the living room. This gave it a sense of urgency, even though I had placed plastic bags and pans to catch the drips.
Now, if you live in a normal house, unblocking a gutter is a trivial thing. But, if you live in the centro storico of an ancient Italian village it becomes more problematic. The gutter is on the top of the house, of course. It is high above, on the edge of an ancient tile roof which is four floors above a tiny street. It is a very long pipe. I have no idea why they needed to make those bends which can easily clog up.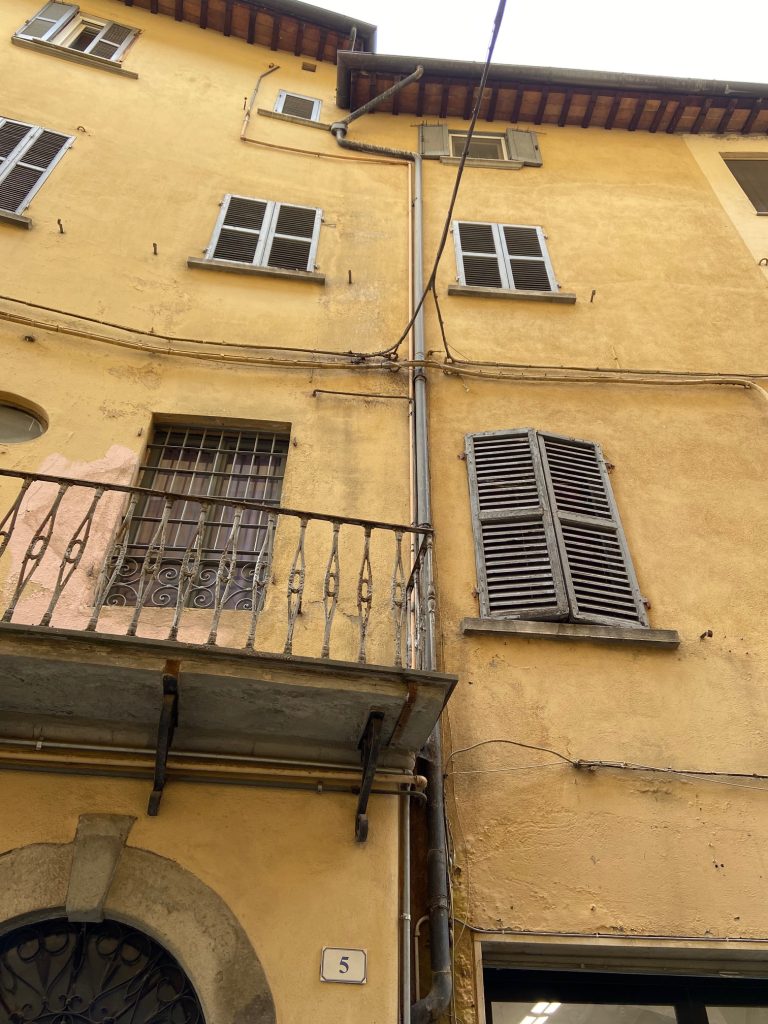 The thing is Italians deal with this stuff everyday. To us, it seems daunting. To them it is all in a days work. First, it was necessary to figure out what sort of company does this. And then learn a whole new and unfamiliar vocabulary. We found four companies who advertise they clean gutters. We reached out and three returned our calls. One said he had a job in Umbertide and he could come right away and look at our job.
Fabio and his sidekick decided they could go up a ladder from our terrace and then cross two roofs to get to the spot. But they first had to don harnesses and secure ropes to protect themselves from falling.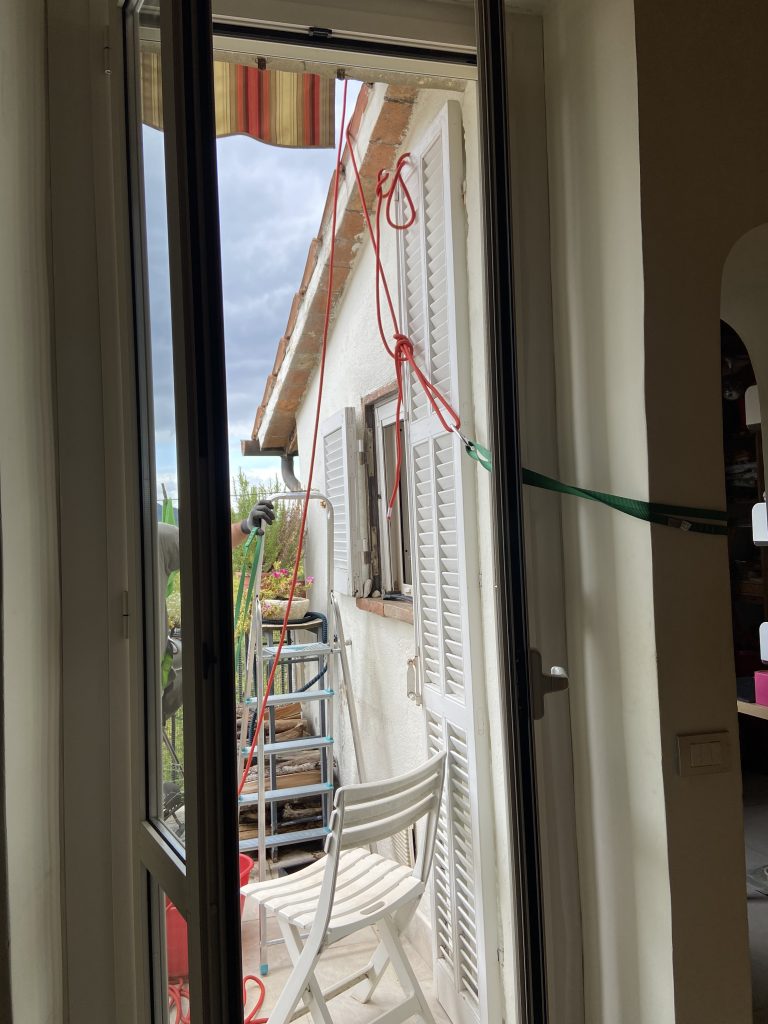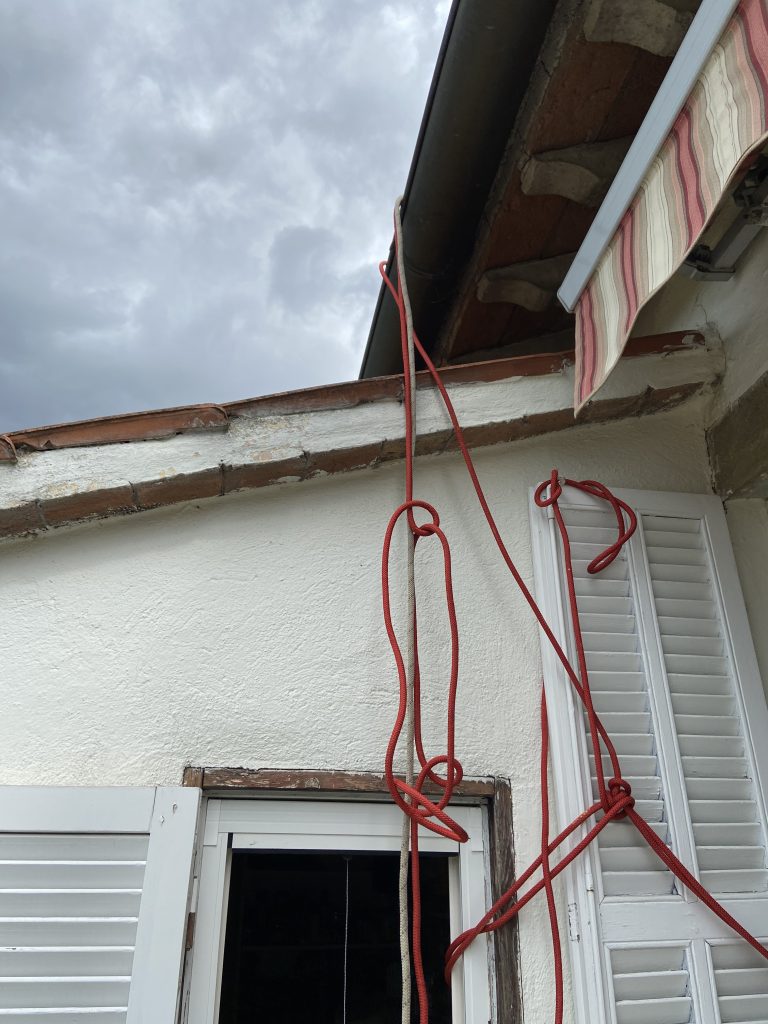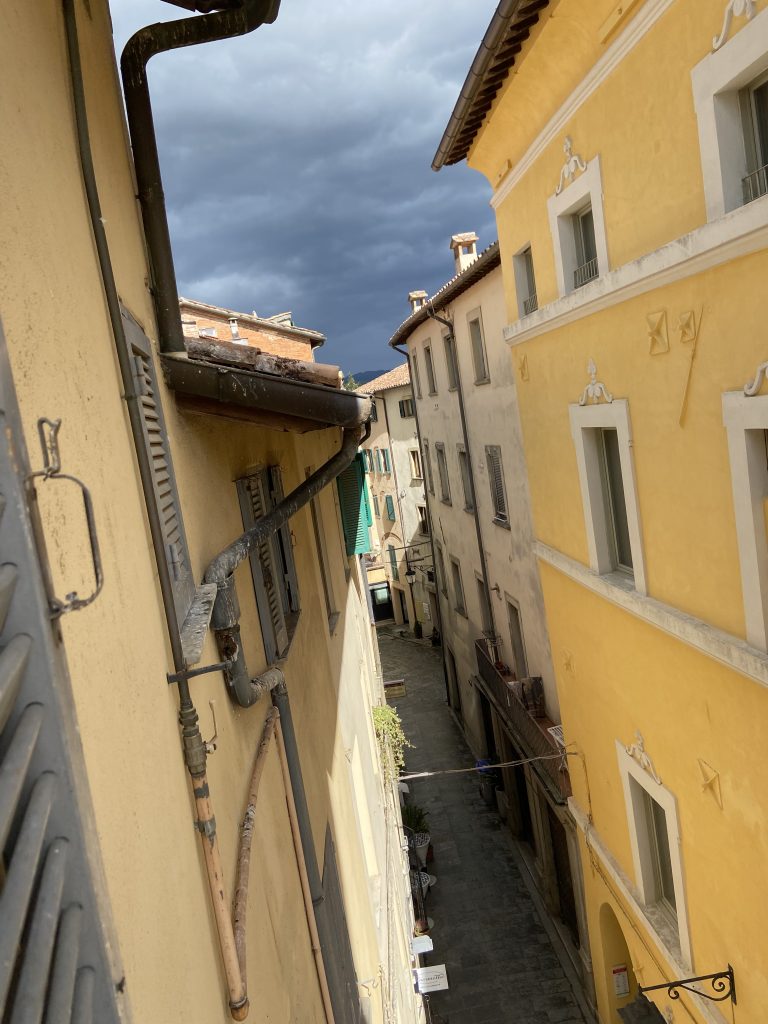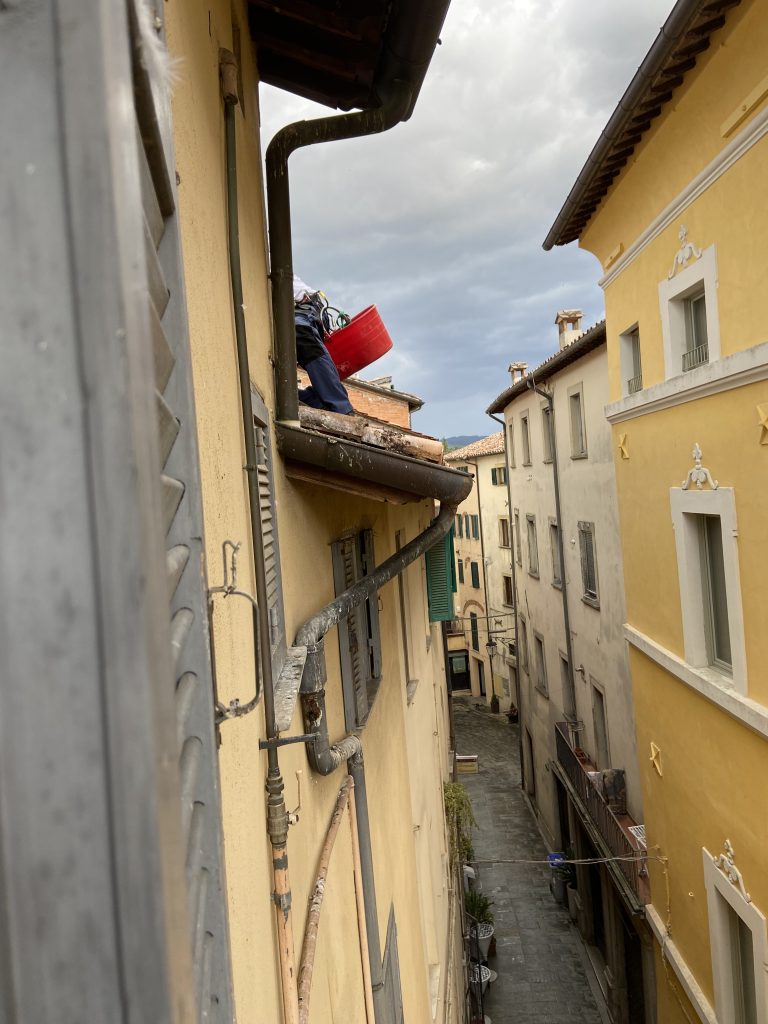 About an hour later they were finished. Long story short they have unclogged the pipe for the most part. They said it was full of pigeon poop and dead pigeon parts. Disgusting. They said the leak should not happen anymore. The long pipe down to the street is still clogged…with pigeon poop they said. They will return to open the long pipe down at the bottom and unclog it from the bottom up.
Another learning experience. Now we wait for a nice hard rain to see if it actually fixed. we hope so!