They kept us waiting this year. But today was the day the town Christmas tree arrived! My last tree while living in Centro so I savored the experience. I got a much appreciated phone call from Paul who could see the tree from his apartment as it was maneuvered into the Piazza. I had to wait…and so did everyone else…anticipation!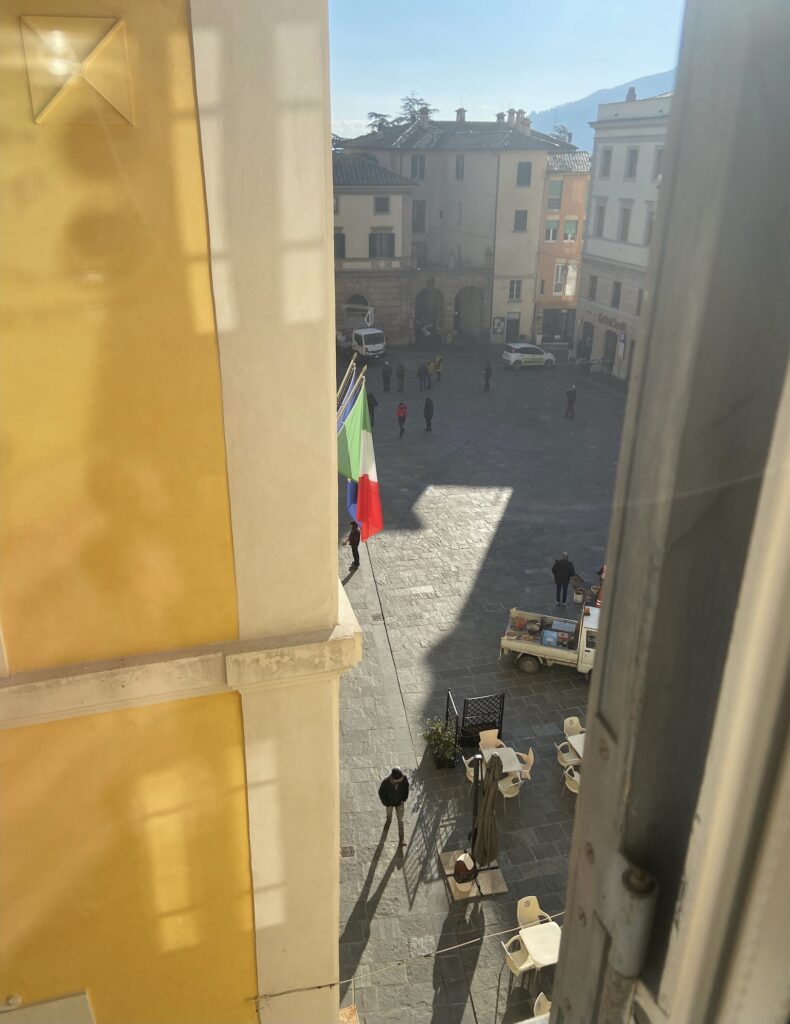 Finally the tree is in the piazza. It looks to be a beauty!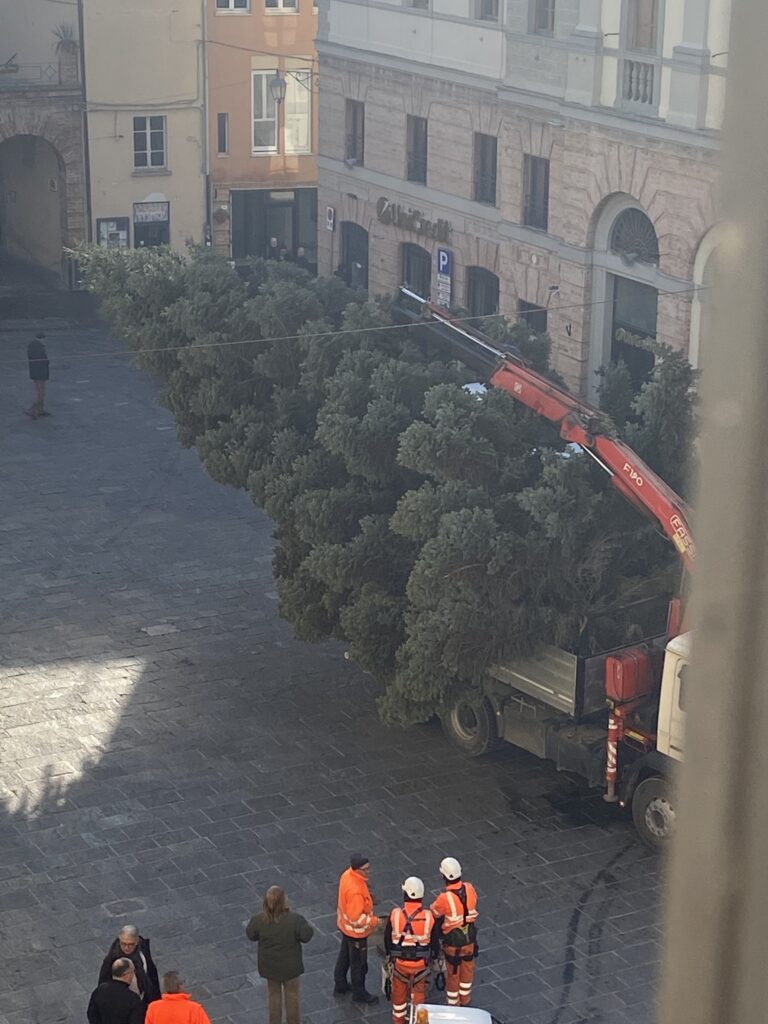 The tree hung in mid air for a while.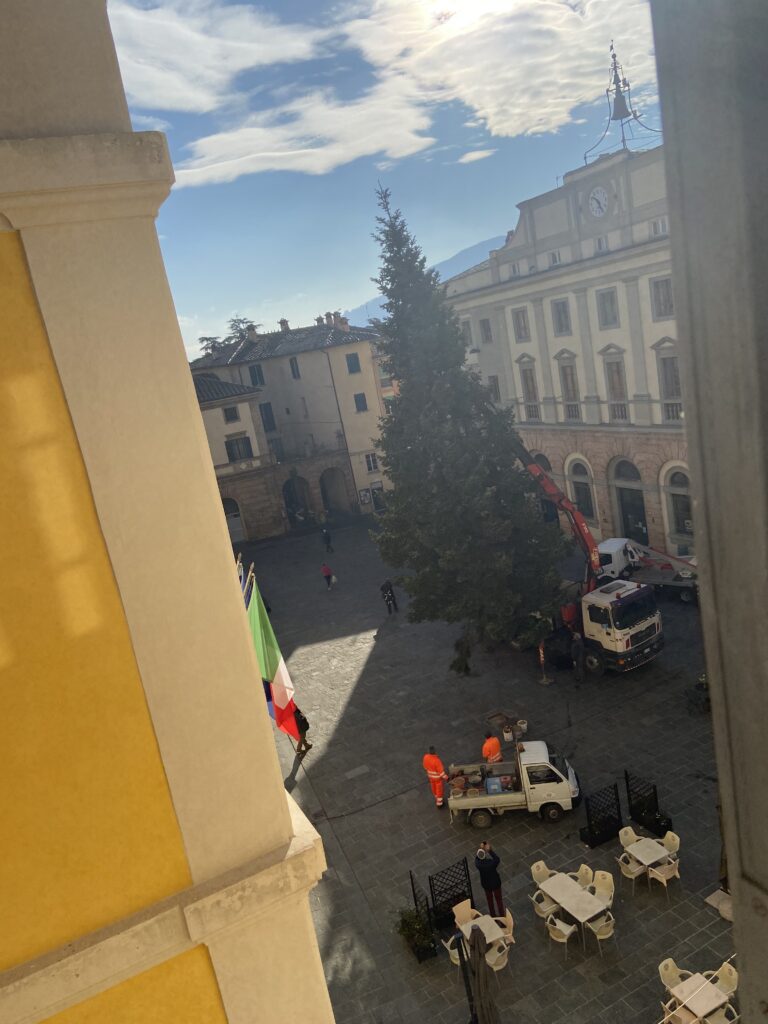 Then they settled it into position.