We are home again, in Umbertide. While we were on vacation we missed our big annual fest Otto Cento. We used to live up above the piazza so we were in the midst of it all. Now we would have to walk into the Centro. Our new neighborhood has an annual street fair. Piazza Carlo Marx in front of our apartment is closed as well as surrounding streets and they built booths on one side and allowed trucks and tents to be erected on the other side. This is our first year here for this so we will see how it shakes out!
It was loud last night. They have bands for the three nights. It's down the street but we could hear it just fine. The people fill the street, strolling and looking, seeing friends and chatting. Many strollers and children. Old people, young people. They have fun.
Today, Saturday, we went out to check it out. We had attended one of these Fiere a number of years ago and it was much the same as I remembered it. Most of the booths have clothing, shoes, purses, pots and pans, foods of all sorts, lots of sweet nuts and popcorn. I was amused at the one that sold only liquorice. There were also ones that sold big stuff like, wood stoves, pizza ovens, mattresses, vacuums, easy chairs, lawnmowers, backhoes. I could go on. All the regular stores along the way also get into the act with tents outside and merchandise for sale. Anyway, it was a nice day, we went in the morning before it got too hot and I took some pictures. There will be captions.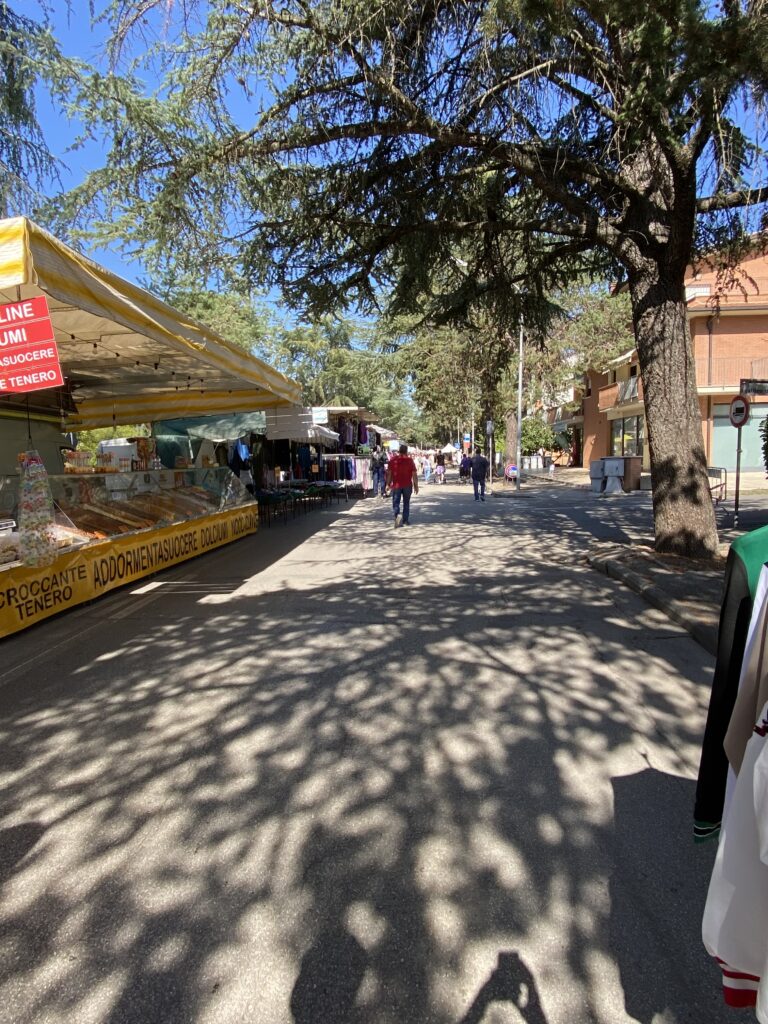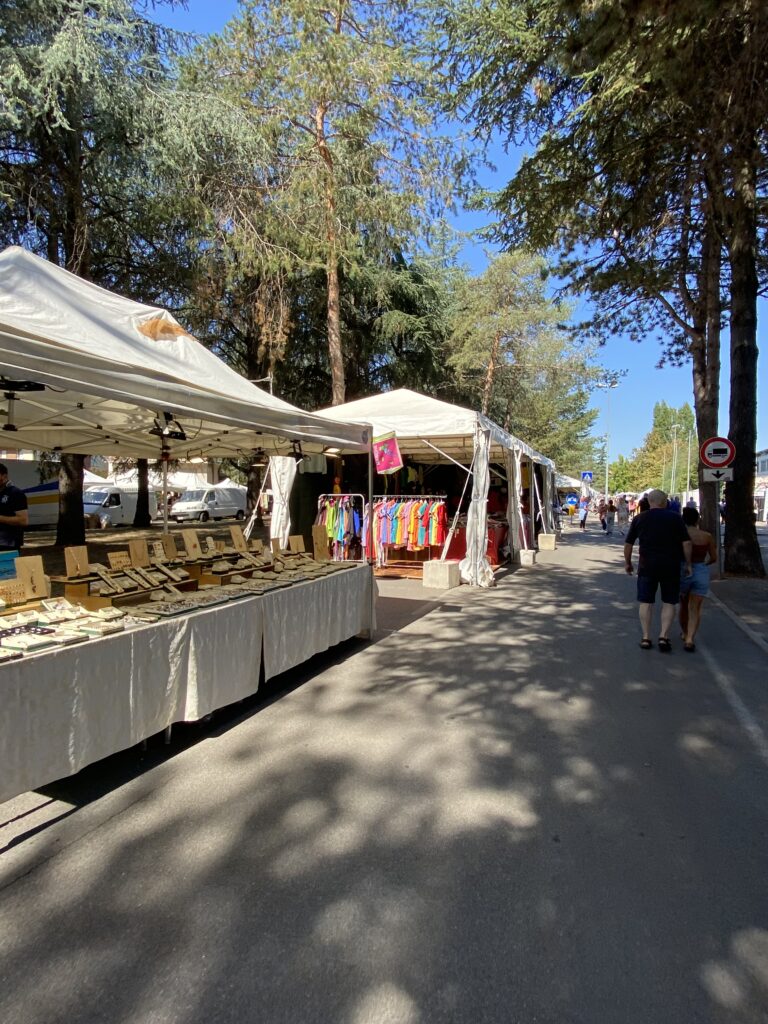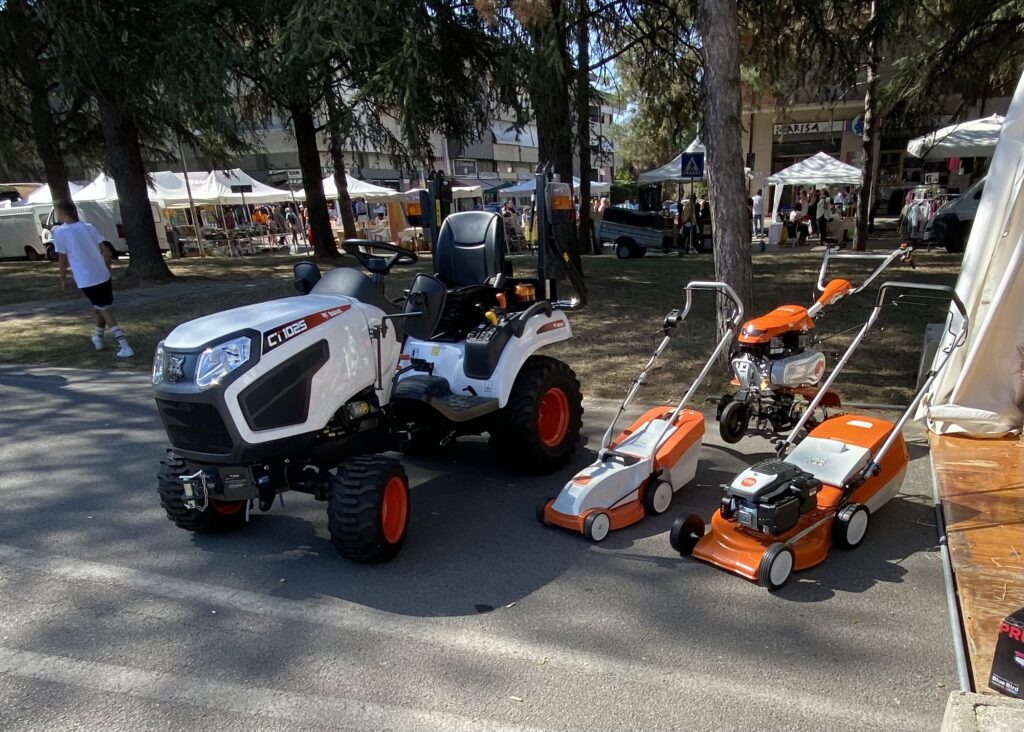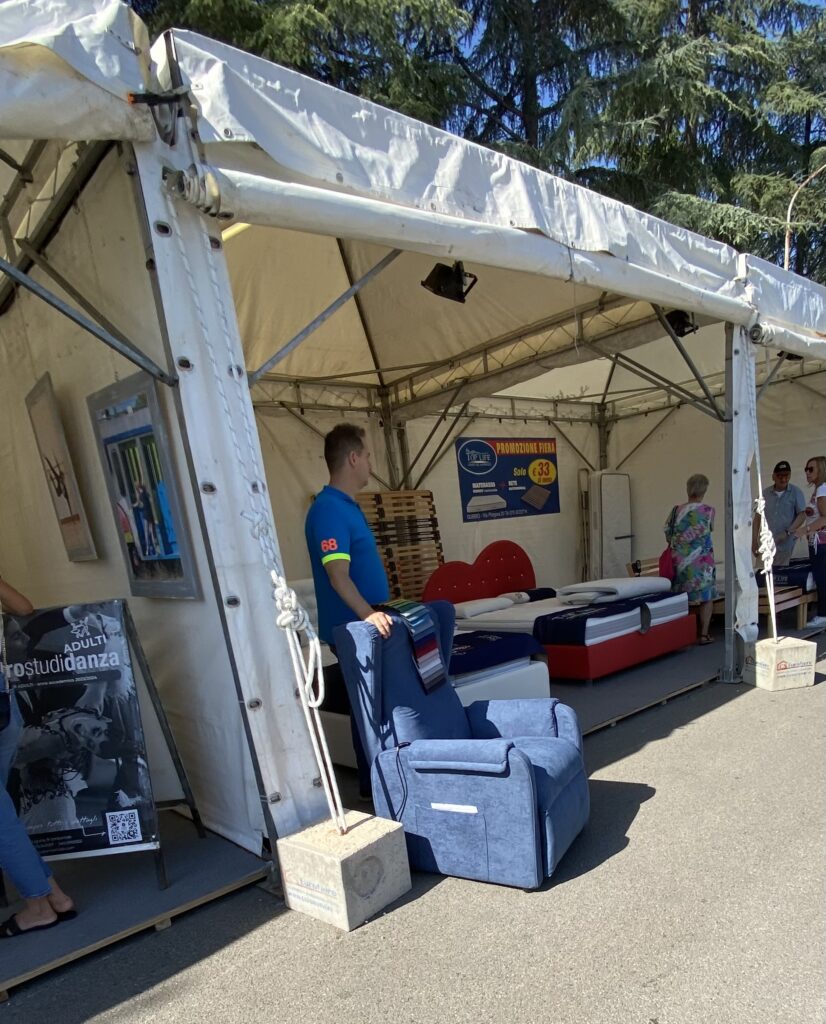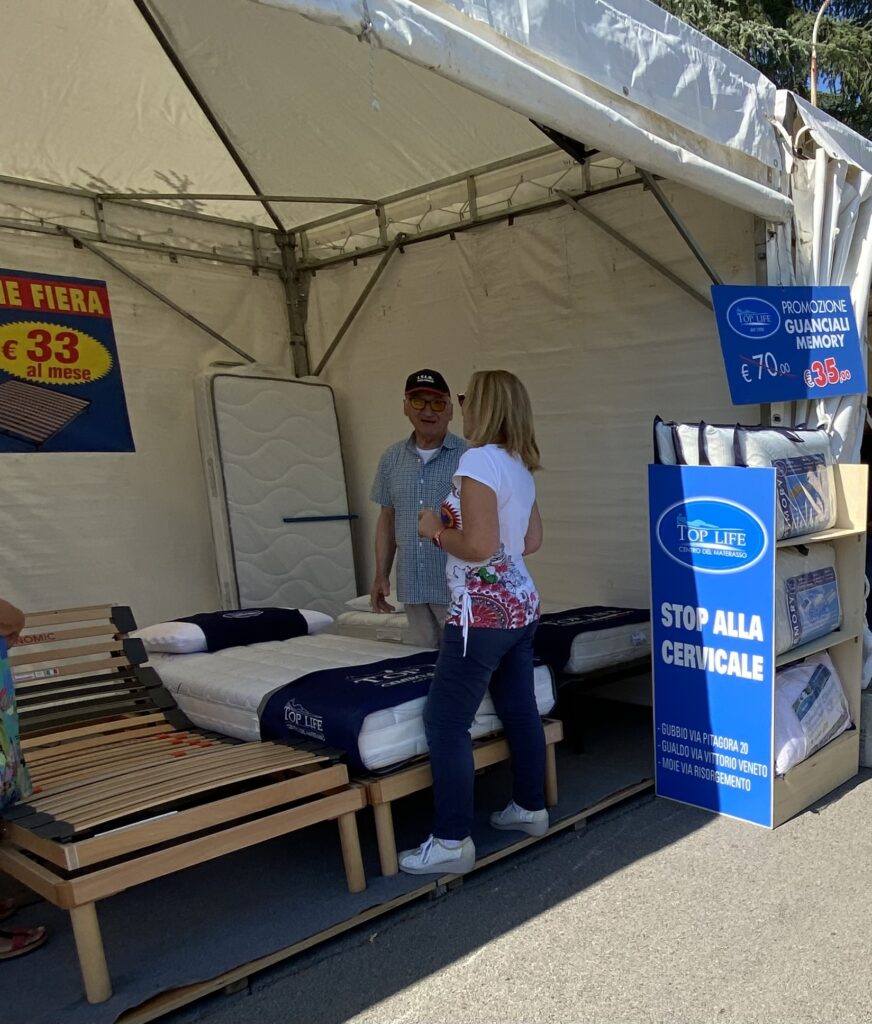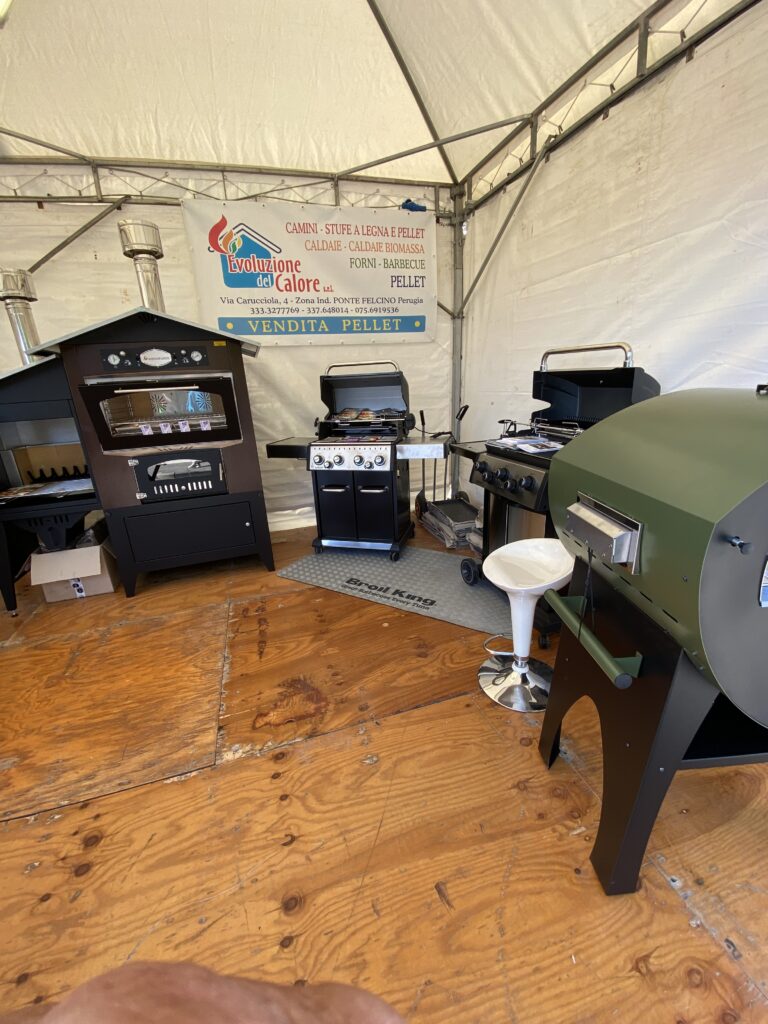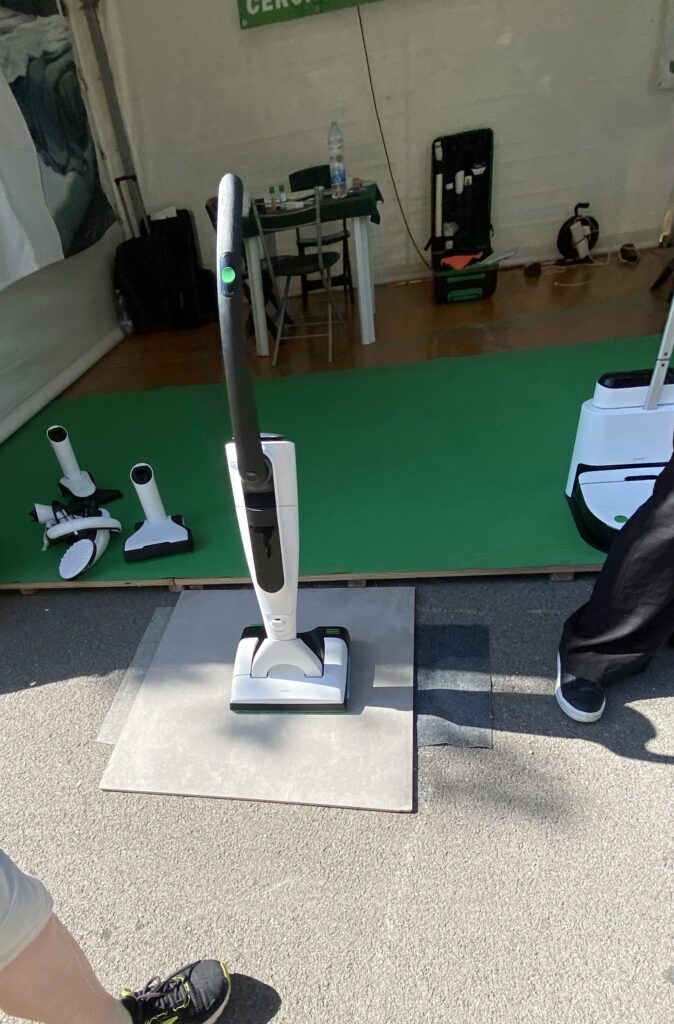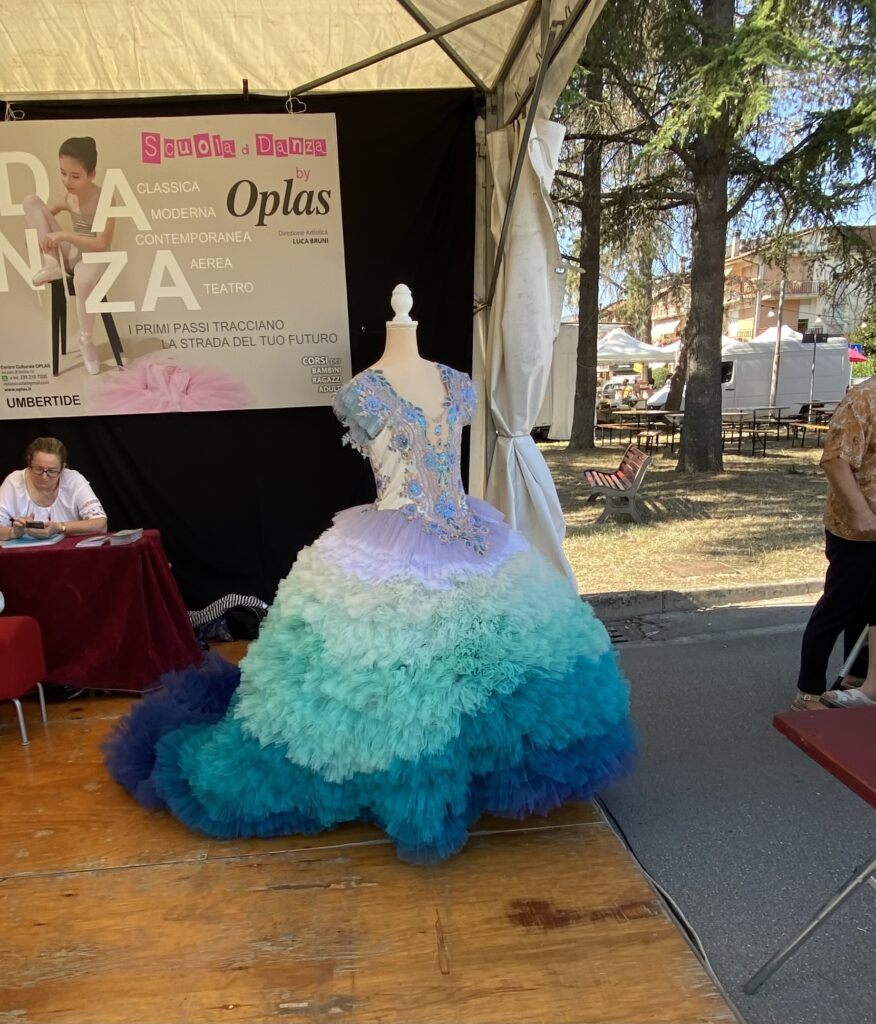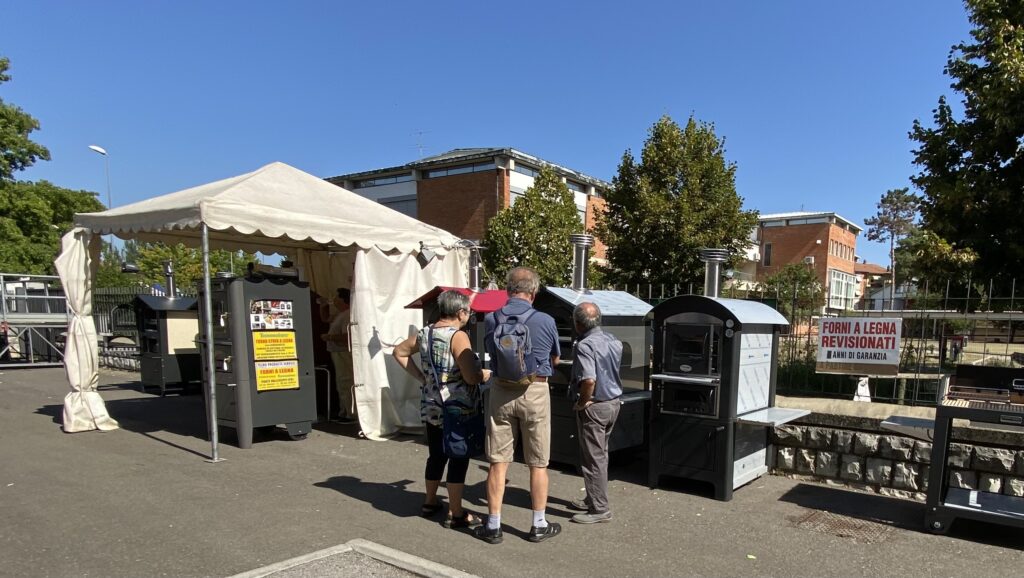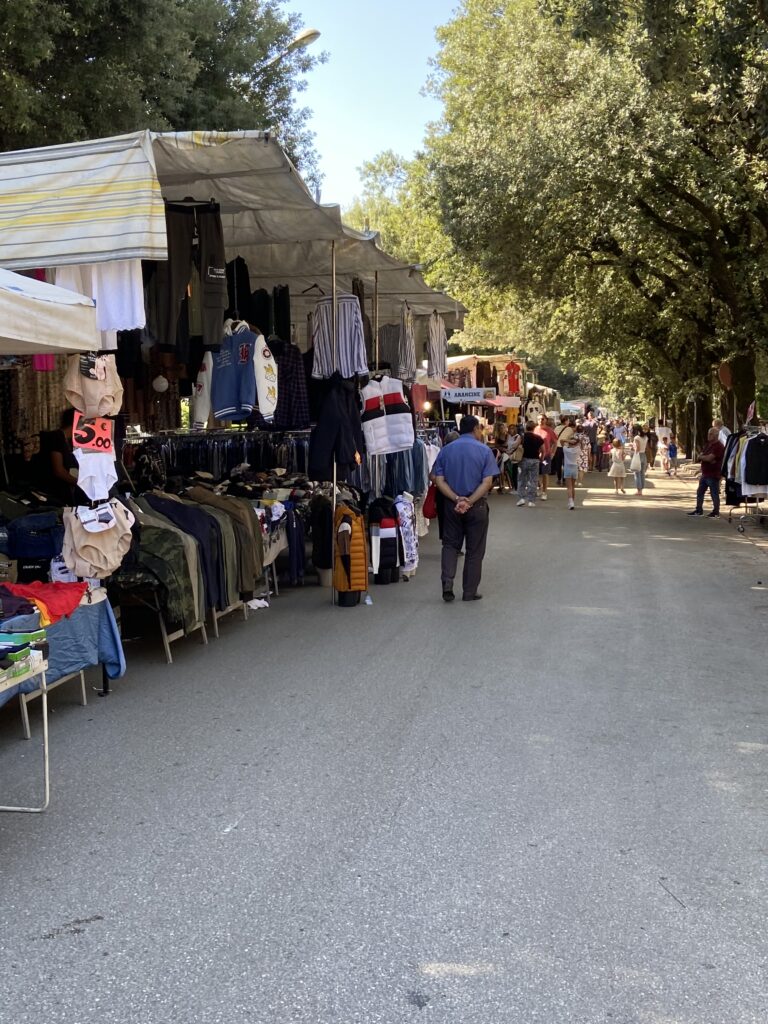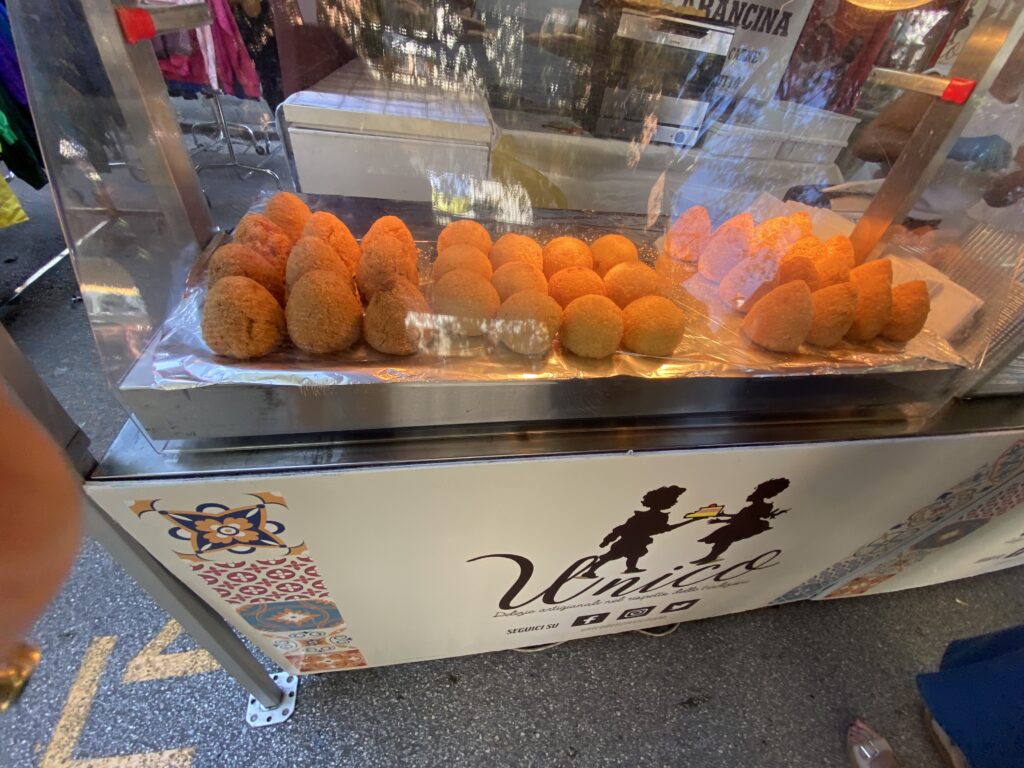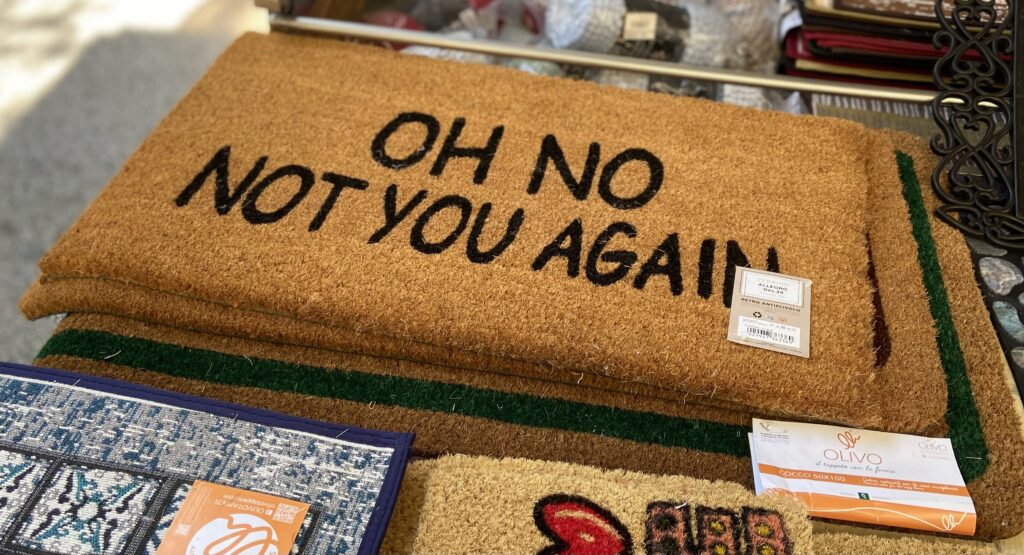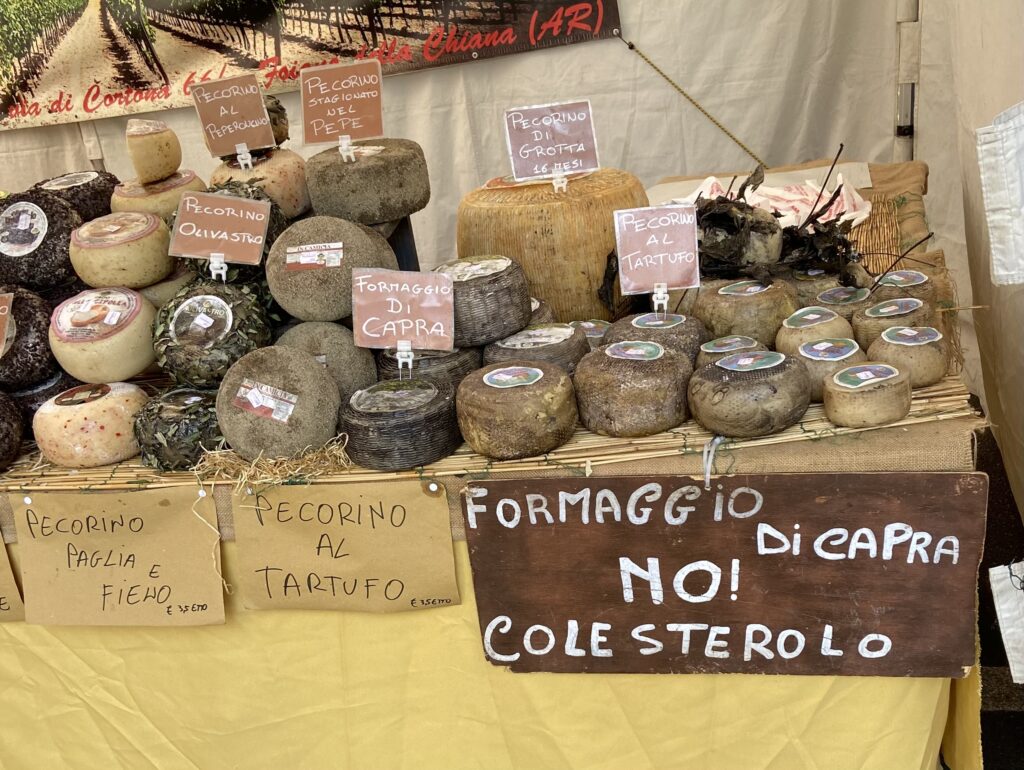 So, this is what our new neighborhood does for fun! It was fun to walk around and see what was happening.