Finally we have passed through that dark, damp, cold tunnel that is winter here. The forecasted temperatures are the upper 60s or lower 70s. No cold snaps that I can see. I will be working on the terrace soon to get the soil ready for new plants.

Saturday kilometer zero market was it's usual self. Happy people in the warm sunshine. I went out and saw a number of friends. I was shopping for soup ingredients. We are nearing the end of the winter produce. I admit I'm tired of the same old things. The greens and winter veggies. I am ready for new spring things. I see the wild asparagus is being foraged. But you've got to go get that yourself. It's not normally sold. It's too early for strawberries or anything like that locally. The supermarket has a small section of local things and I bought fava beans for the first time although I don't see them in the market on the piazza yet, which is my bellwether. I'm not sure where they come from. They are soft and super fresh in any event. They were in our pasta last night.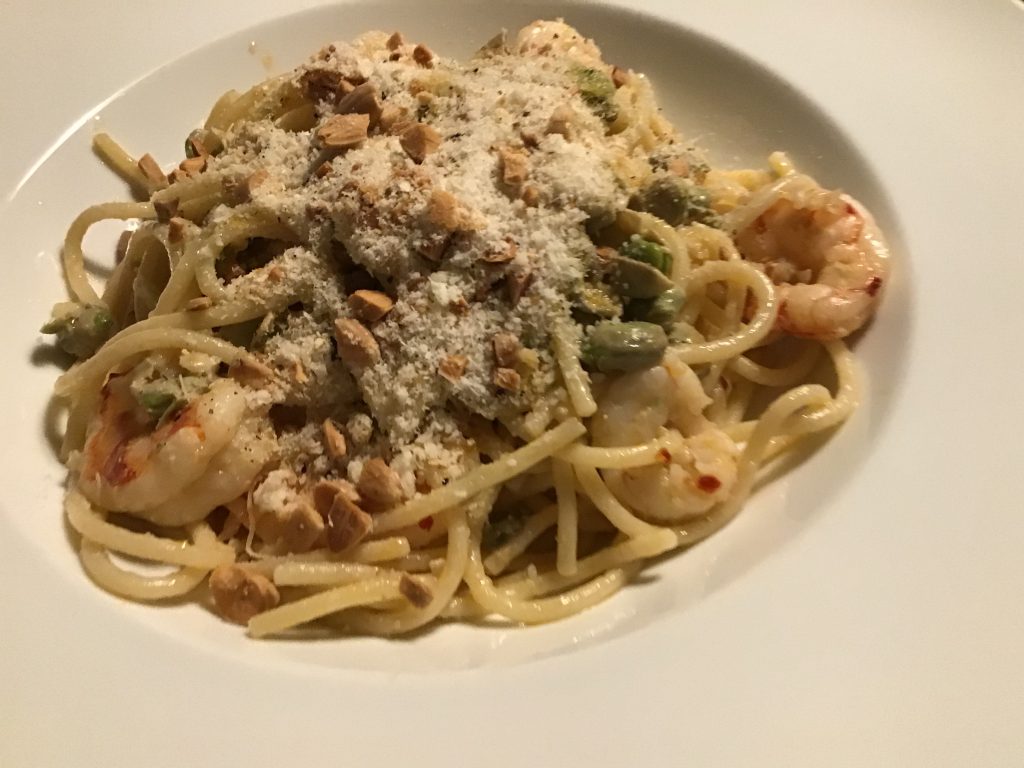 I went over to Piazza San Francesco to leave something for a friend. This is, in my opinion, the prettiest Piazza in Umbertide. There are three churches. All the buildings were built in the very early 1600s. I noticed today that the gates to the cloister were unlocked so I took a couple of pictures. Just look at these stones! Look at all the many colors. Are any of them original? Which ones? Wish I knew…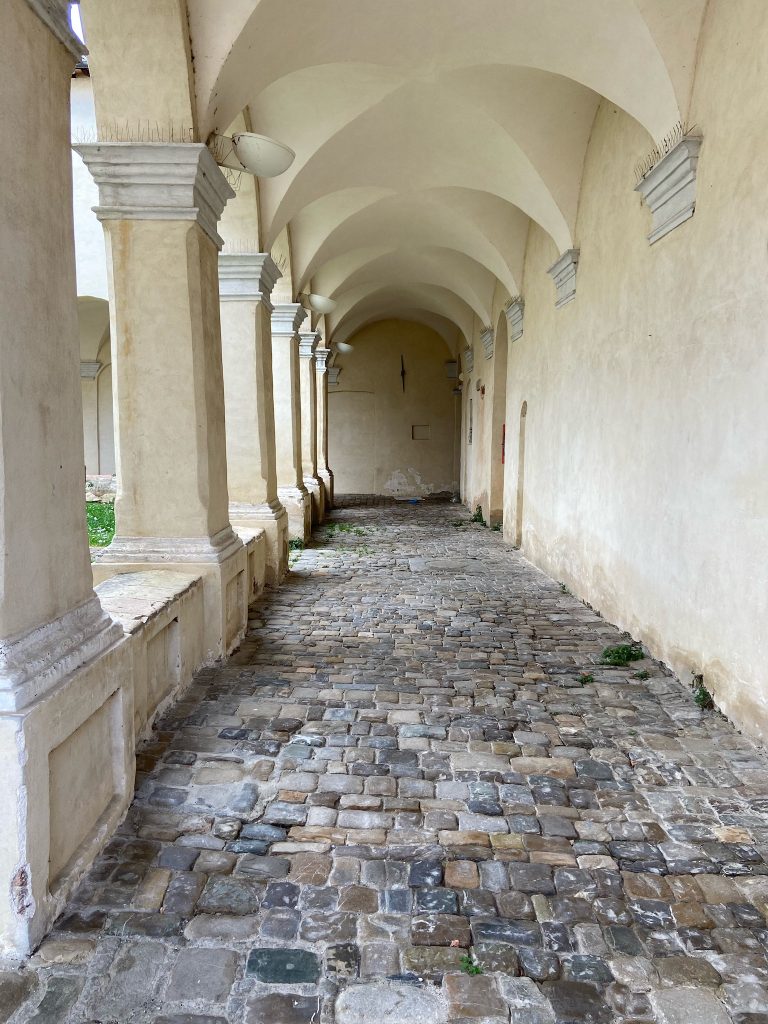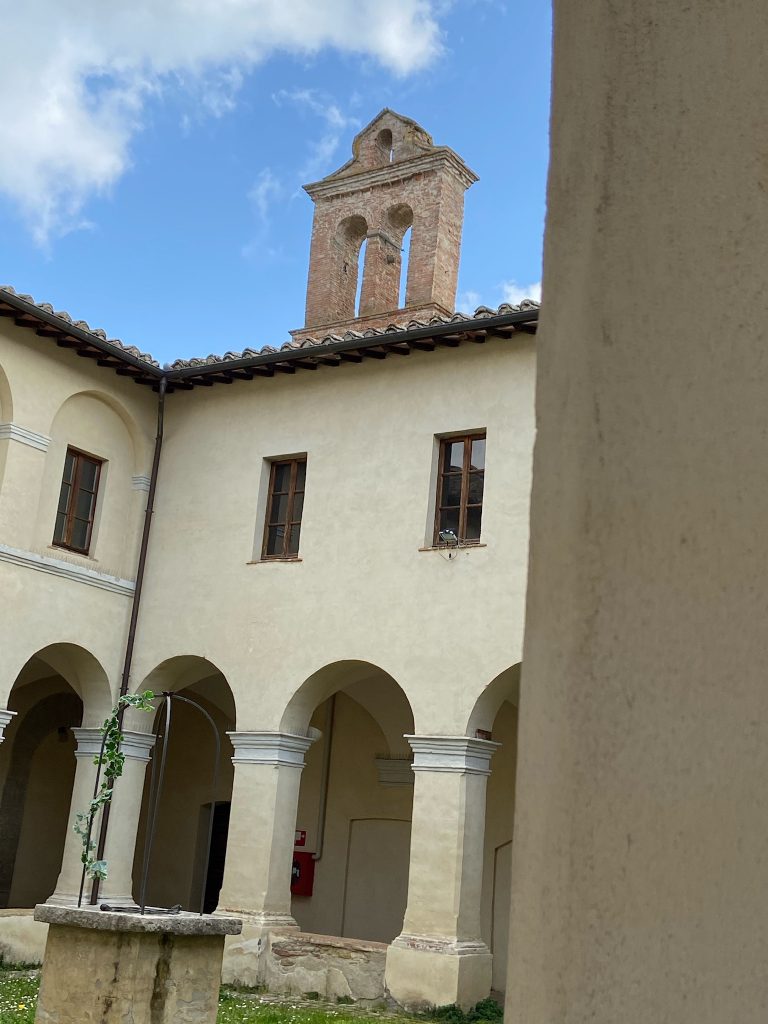 These next two are the pavement directly in front of the cloister. Look at these stones. They are smooth river rocks of similar proportion. Flat. Probably collected from the river nearby. They embedded them into the earth with the narrow side up. Much work went into these and I figure they've been here a long time. They are only in front of the cloister.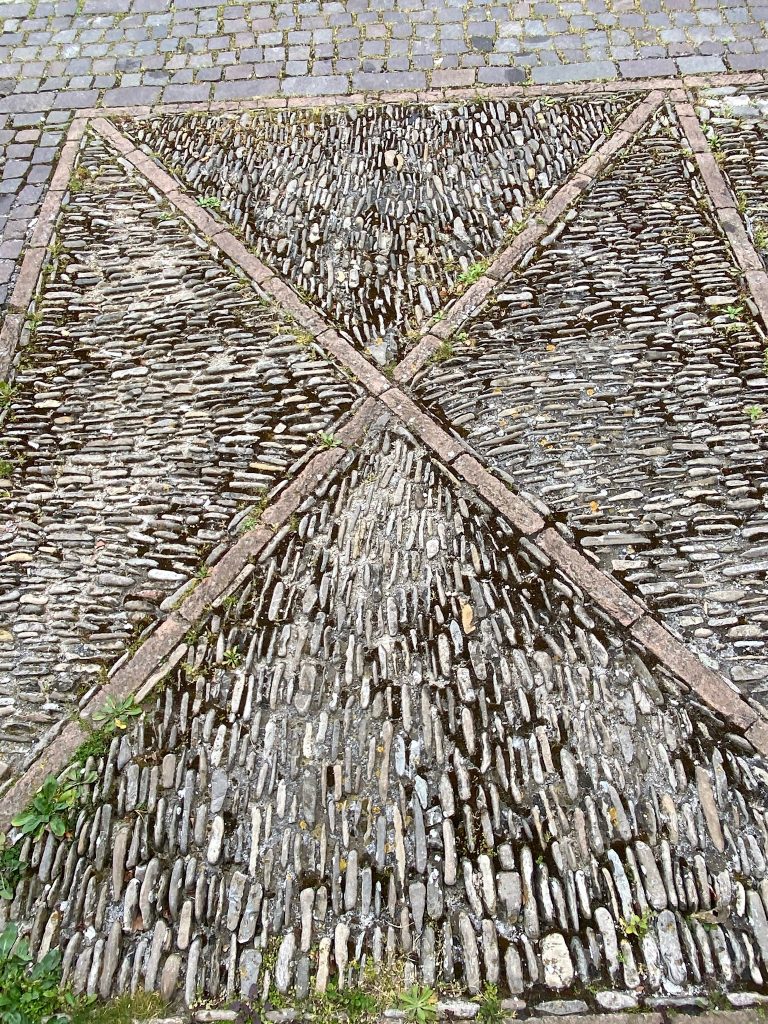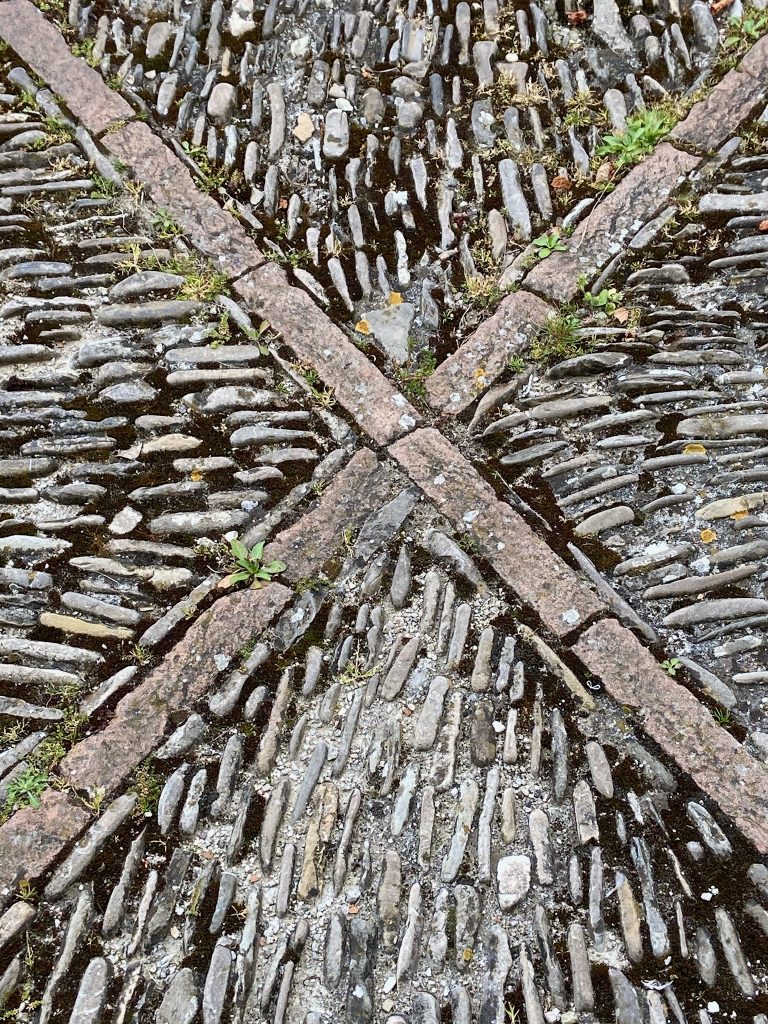 Italiano phrase — "In bocca al lupo " this means good luck in Italy. But it literally means "in the mouth of the wolf" — the correct response is "Crepi il lupo" or "May the wolf die". Pronounced as it looks.
~~~~~~~
Stai al sicuro…🌈