Buona domenica a tutti! It's a pretty day here. And this is a holiday weekend. Tomorrow is Mayday. Equivalent to our Labor Day. There will be marching and protests across Europe. For us, we, spur of the moment decided to go out to lunch beside the big lake Trasimeno. No such luck, Sunday and a holiday weekend, everything was booked. So we are staying home. Fine by me, I can continue to work in the garden.
As for recent news, I was pretty psyched to have a meeting with my architect, Irma. She is a friend of friends and I had met her a few times at get togethers. She dropped by and like most people, was stunned at the apartment. It is very unexpected being in an ugly suburban building. She was quite enthusiastic about my idea of an open plan kitchen on the top floor. I'm happy she can see my vision. And for the first time I think it may be possible. 🙂 Of course, work can't even begin until fall but it's okay, I will figure out a way to cook outside. I mentioned I wanted to buy a refrigerator. She asked me to wait for her drawings. She said she will bring a plumber (idraulico) to look and see if the caldaia can be moved and the wall taken out. If so, we are off to the races!
In other news, I have gotten my herbs and planted them.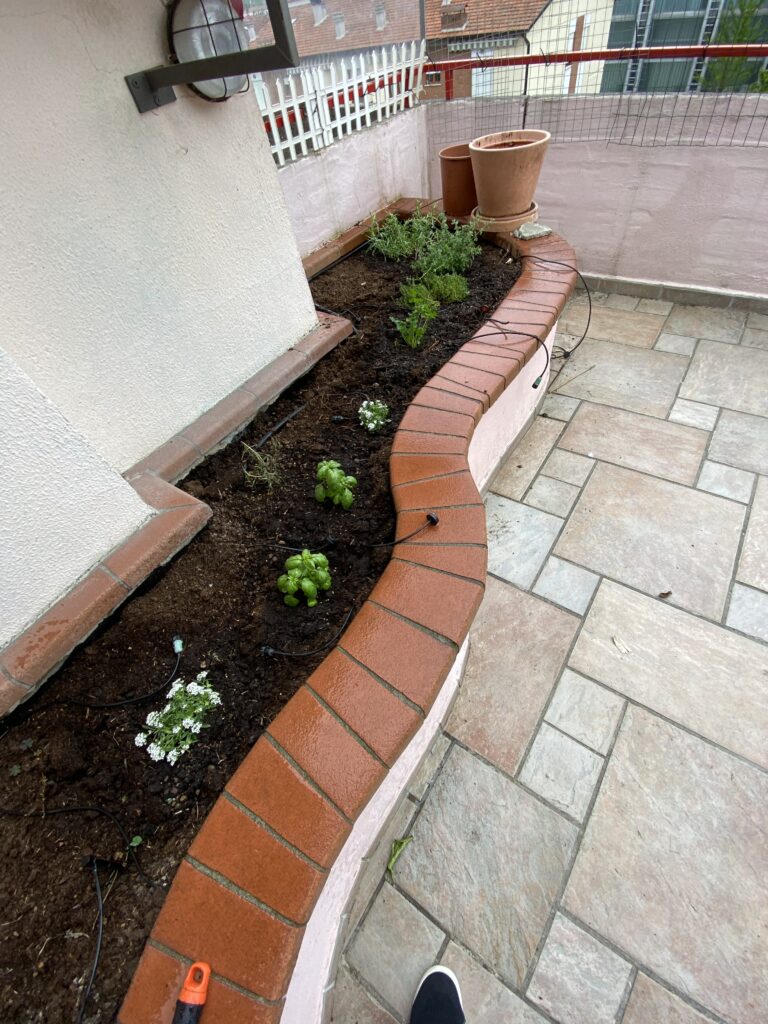 I also bought a few other plants. I am so completely out of my depth here. I don't know anything about the plants. Their heights, and flowering times, and all that. I need to enlist my gardening friends, and find a good nursery. So far I have not found a good one. Piano, piano.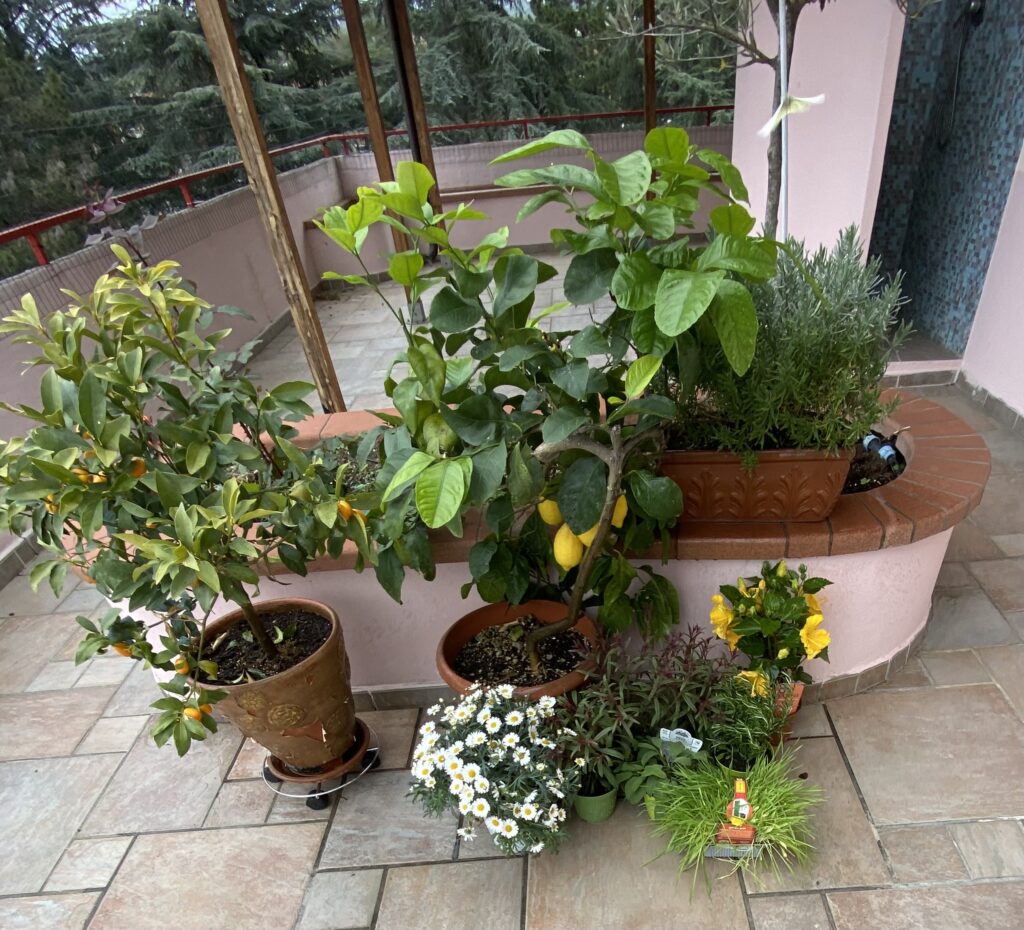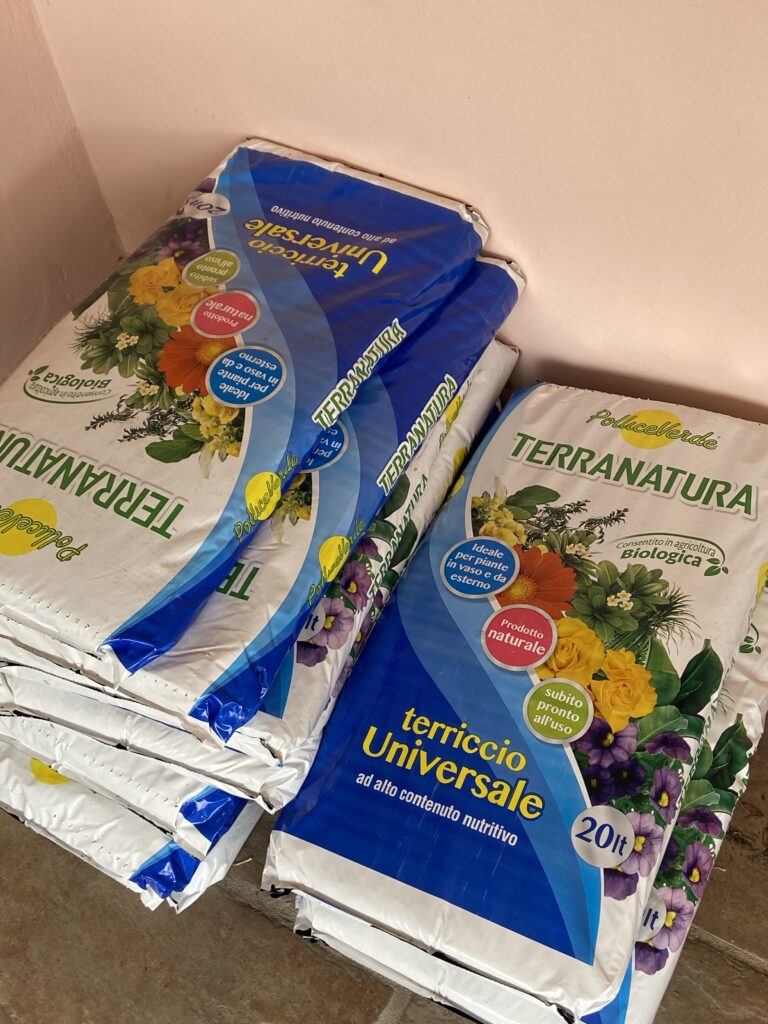 I noticed my little gifted olive tree is blooming! Will they become olives? Time will tell. If I can "harvest" the little tree, I will cure them. It will be a new experiment!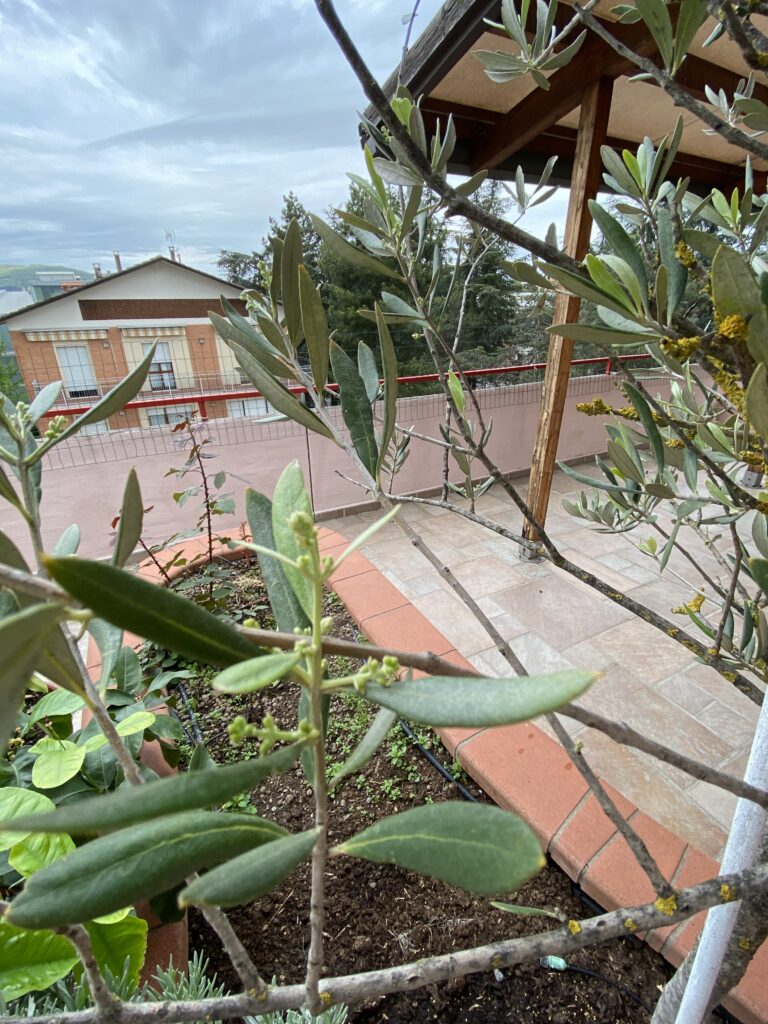 The lemon tree is also extremely happy. It is flowering and forming fruit all over the place. I will take a picture soon. Finally, I went to the hospital here in town for a procedure and I had to take a picture of the Madonna, who is always watching over us. I am sure you won't see this in any US hospital…but here she is always there for us.
Enjoy your Sunday everyone!