There was good news in the Corriere della Sera newspaper yesterday — Mario Draghi — our new Prime Minister — has installed his own people as the covid team and he's calling up the civil defense and the army logistics command. The civil defense will be administering shots, and the logistical people will be making sure the vaccines keep coming and get to the right places. They want herd immunity by summer. Spero di si! It would be nice to have a "normal" summer. I am a sceptic so will wait and see.
I also read in the US news today that numerous states are reducing restrictions and opening businesses after the lowering of cases. Texas is even removing the mask mandate. I can see why they want businesses open. But why remove mask mandates? These moves will inevitably result in an upswing in cases again. Do they NEVER learn from the past? It is too soon and there have not been enough vaccines administered yet.
~~~~~~~~
Last year our old Conad grocery store closed, as did the butcher next to it. The Conad was our nearest grocery of any size. A new store, Carrefour, took its place. A French chain. It is bigger, cleaner, and has more products. Yesterday I saw a sign outside advertising fresh made sushi. I was surprised and pleased. But today the sign is gone. So I assume this means that fresh sushi is not an everyday thing. Investigation is in order.
~~~~~~~~
I went for a nice walk in the evening. The weather was very pleasant with temperatures in the 60s F and sunny. There is a park nearby. I had not visited it in some time so I went there and walked today. Here are some pictures.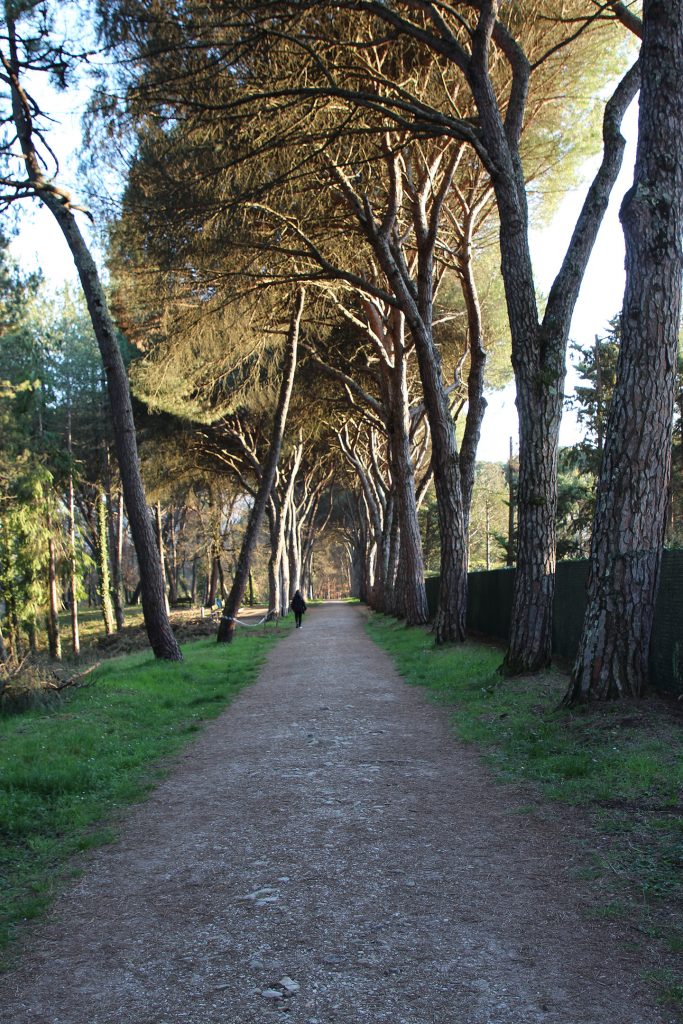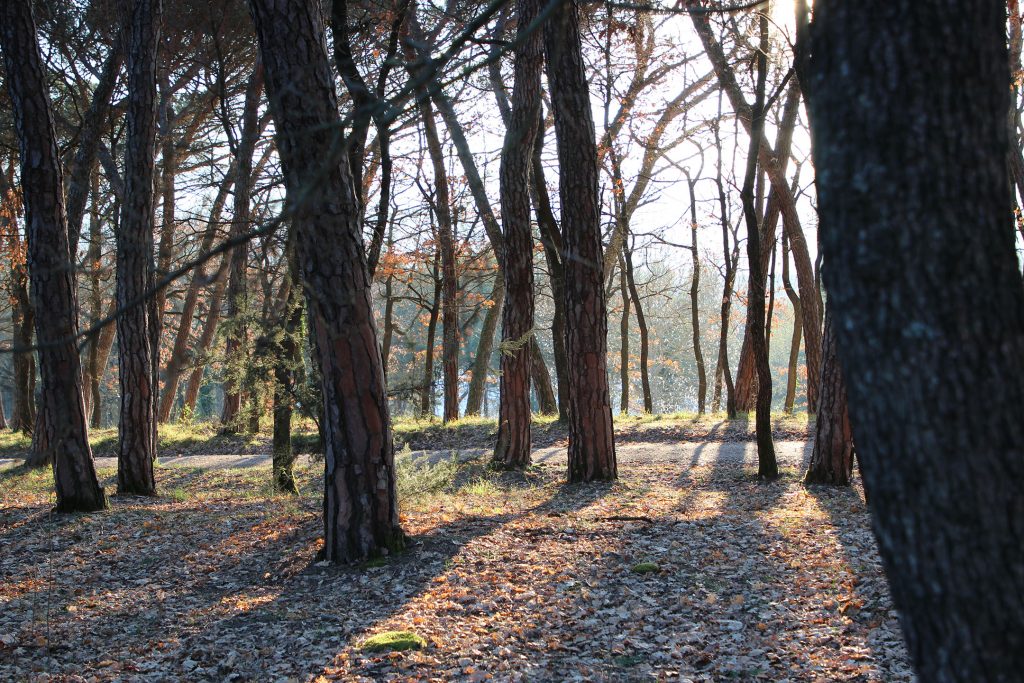 When I took this next one I thought it would not come out. But I was pleasantly surprised. Tiny white flowers in the forest. Sweet!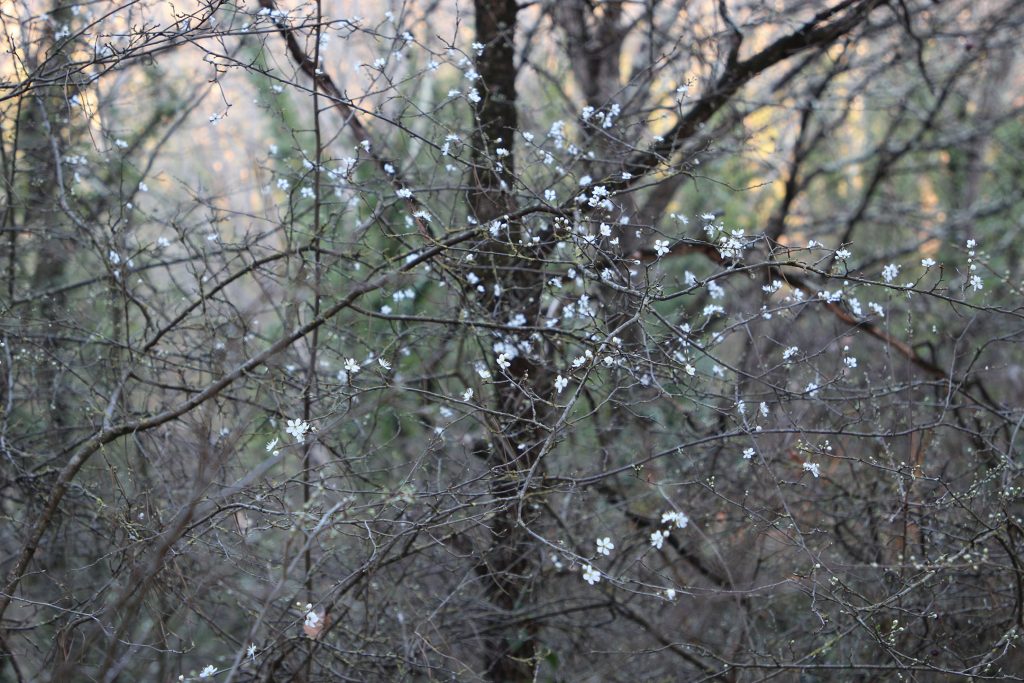 ~~~~~~~~
I heard a rumor. A new restaurant will be opening in Centro of Umbertide. It makes my heart feel good that there are optimists still willing to fling themselves into creating something new in the chaos of the Pandemic times. And a restaurant to boot. I hope this rumor is true!
~~~~~~~~
Italiano sentence for today. "Ho trovato un albero con piccoli fiori bianchi nel bosco." English — "I found a tree with tiny white flowers in the forest." Pronounced…oh trove-ah-toe une al-bear-roe con peek-co-lee fee-or-ee bee-ahn-key nell boss-co.
~~~~~~~~
Stay safe everyone. Andrà tutto bene!🌈