Of course, outside is our only choice right now but that set to change next week I think. We had originally been going with another couple but turns out they got their vaccination appointments right at the time of our lunch so they had to cancel. It had been so long since we had been to l'Alchemista we decided to just change our reservation to two and still go.
A gorgeous day today too. Sunny and highs of 28C or 82F. Montefalco is a hill town about fifty minutes from us set in the famous Sagrantino wine region. It is also known for it's high quality olive oil. Here are some pictures along the drive taken from the car so not the best. I have always thought this is the prettiest part of Umbria.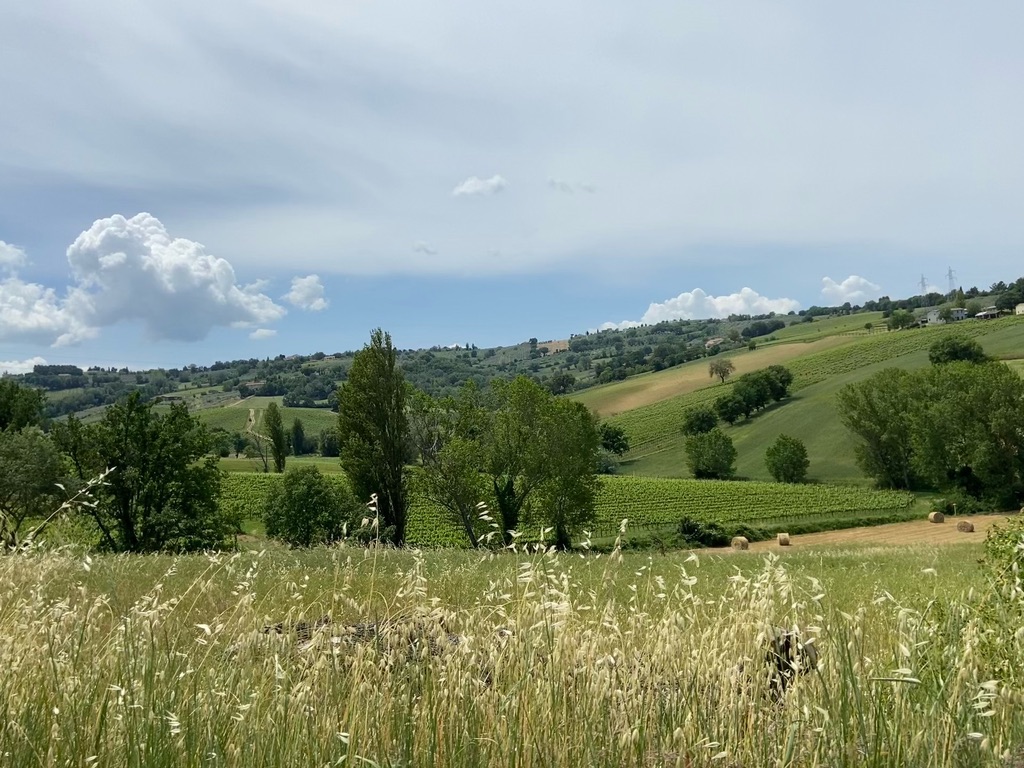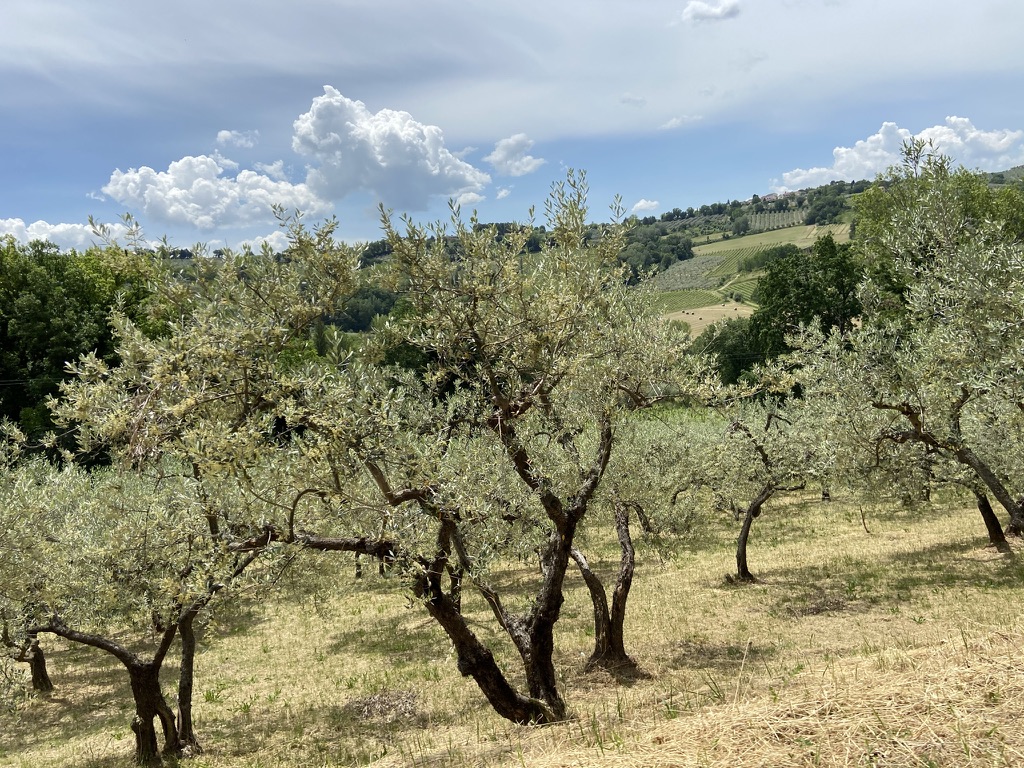 We reached the hill town and I took a picture from just outside the walls. The big, round mountain is Monte Subasio. The pilgrimage town of Assisi is on the left of the picture on the mountain side. The plain has the town of Cannara, famous for its onions. Back in Roman times it was a lake.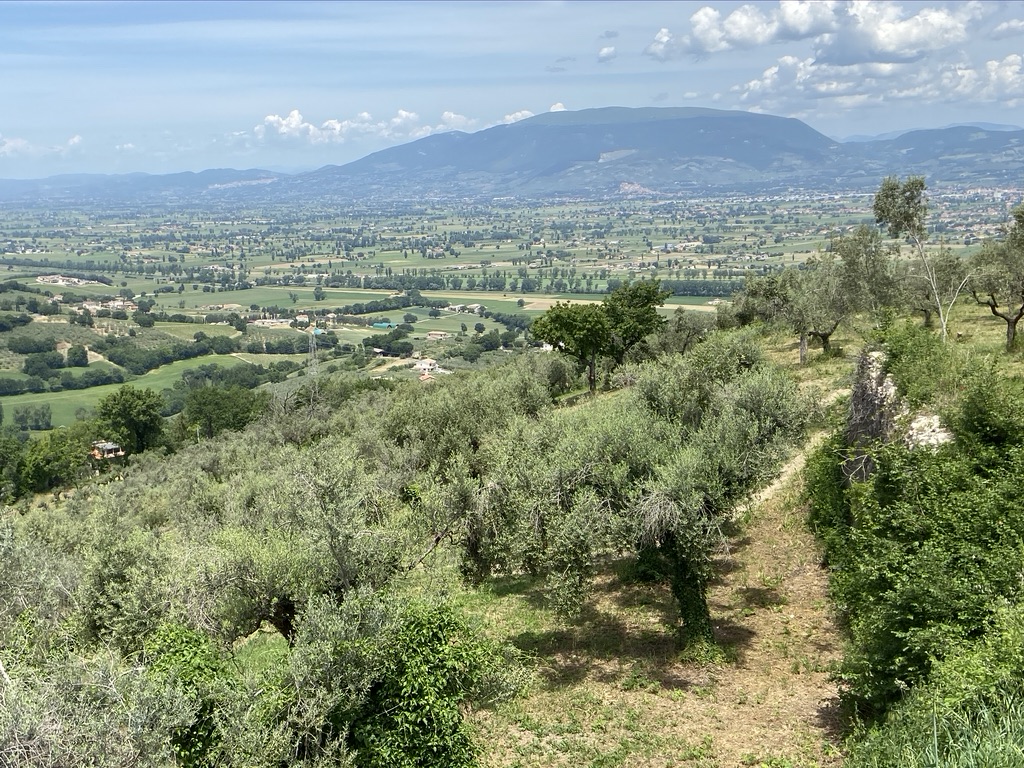 We were greeted like long lost friends and seated on the outside dining terrace. It is in the main square and has spread out to about double its previous size. It was so nice to see all the happy faces, not just of the diners but even the wait staff seemed happy. It has been a long dry spell of them so I'm sure they are pleased to be back.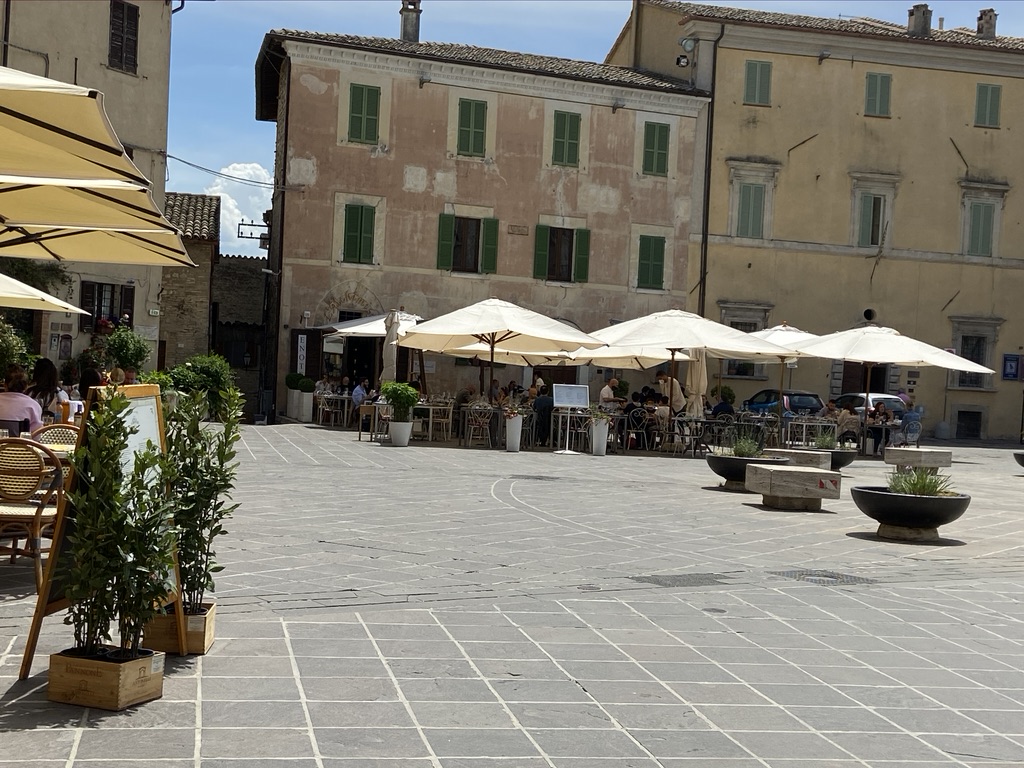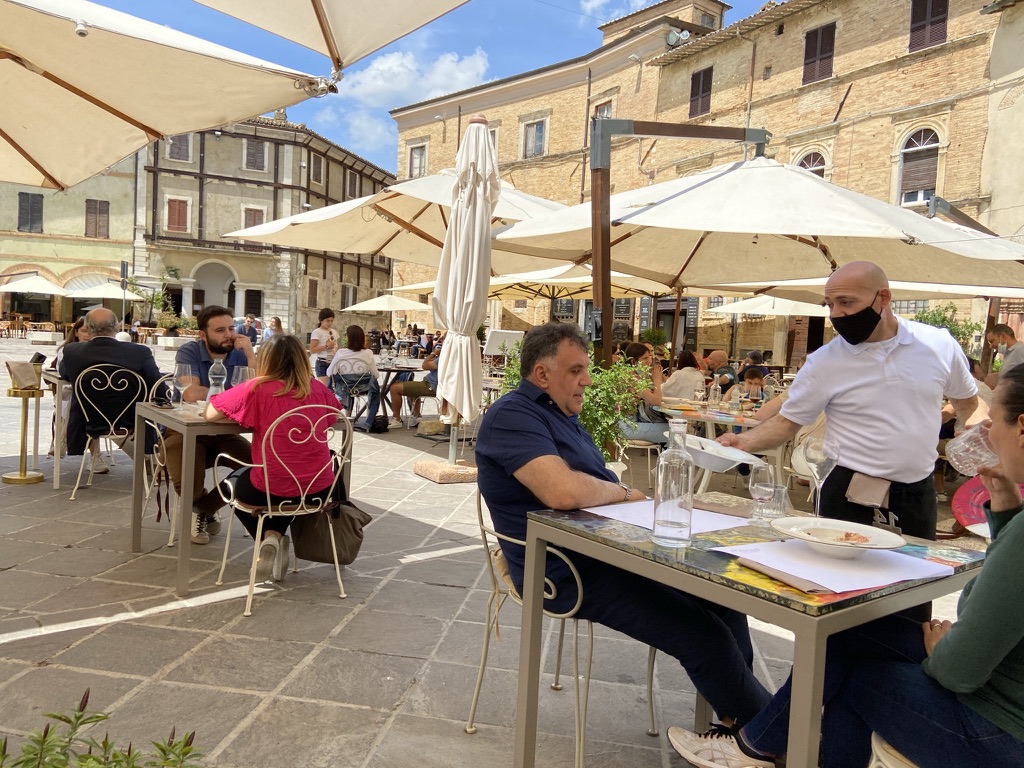 We had their delicious olive oil, brilliant green, and their homemade bread while we chose our food. They brought us a gift from the chef which was delicious. A small scoop of cheese and cream whipped almost to a custard with a drop of blood red pepper jelly and a crispy fried piece of faro. Sorry, I got carried away and took a taste before I thought to photo it.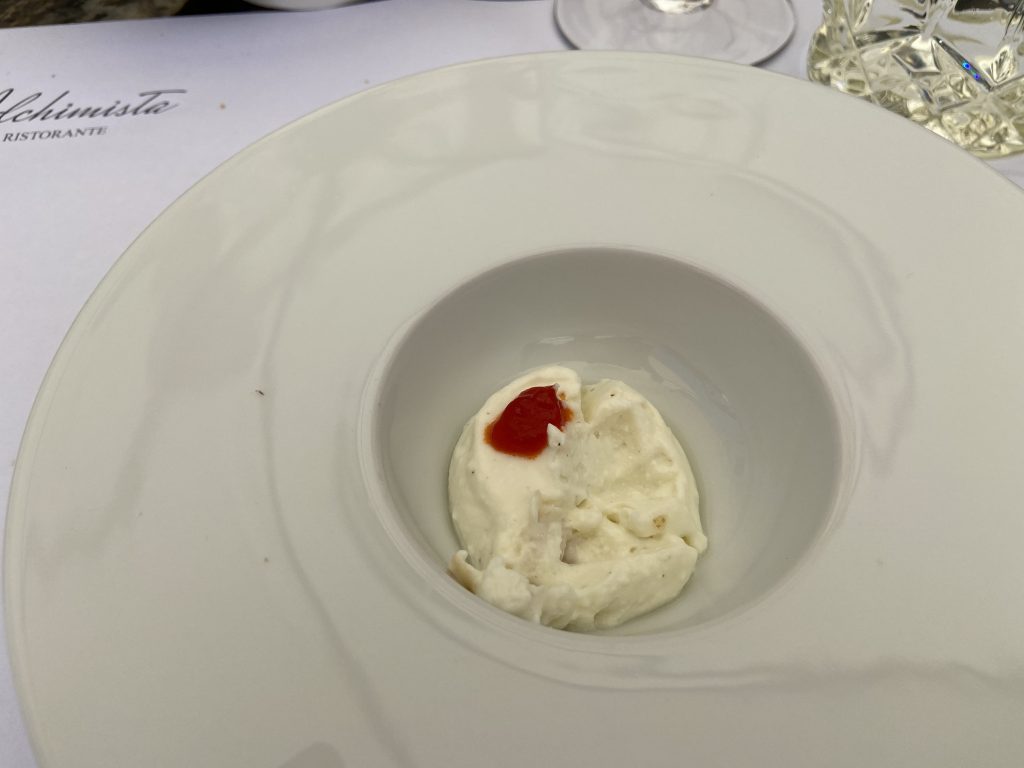 My meal started with La Stracciata, scrambled eggs with truffles. Light and tasty. Then I chose the hamburgher, as they spelled it. It was nothing like a regular hamburger. They described it as "gourmet, knife cut, beef hamburger on guacamole, carmelized red onions, crunchy bacon, and 'Brancaleone' cheese from Norcia". It was very good. Pictures…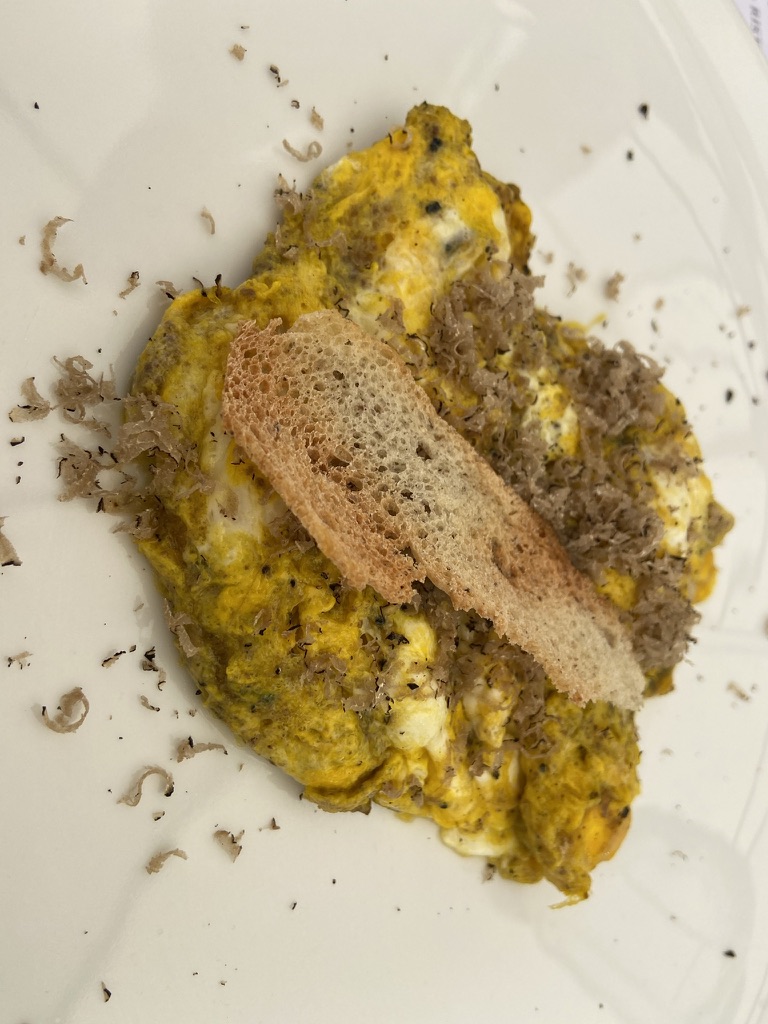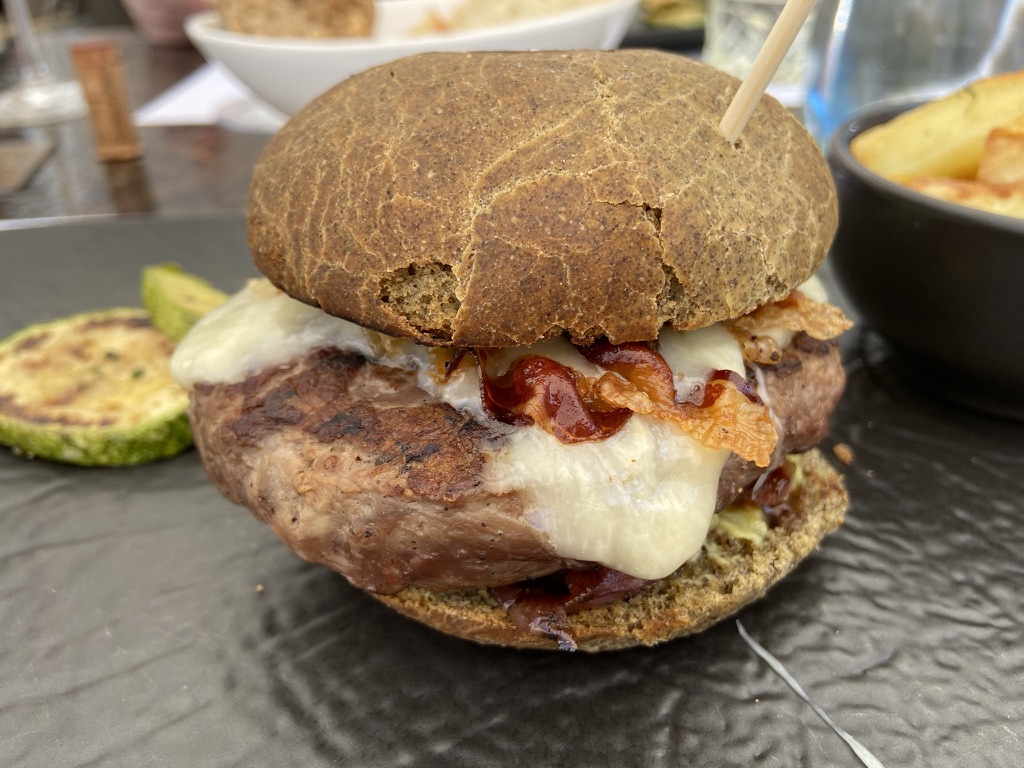 And to see the inside…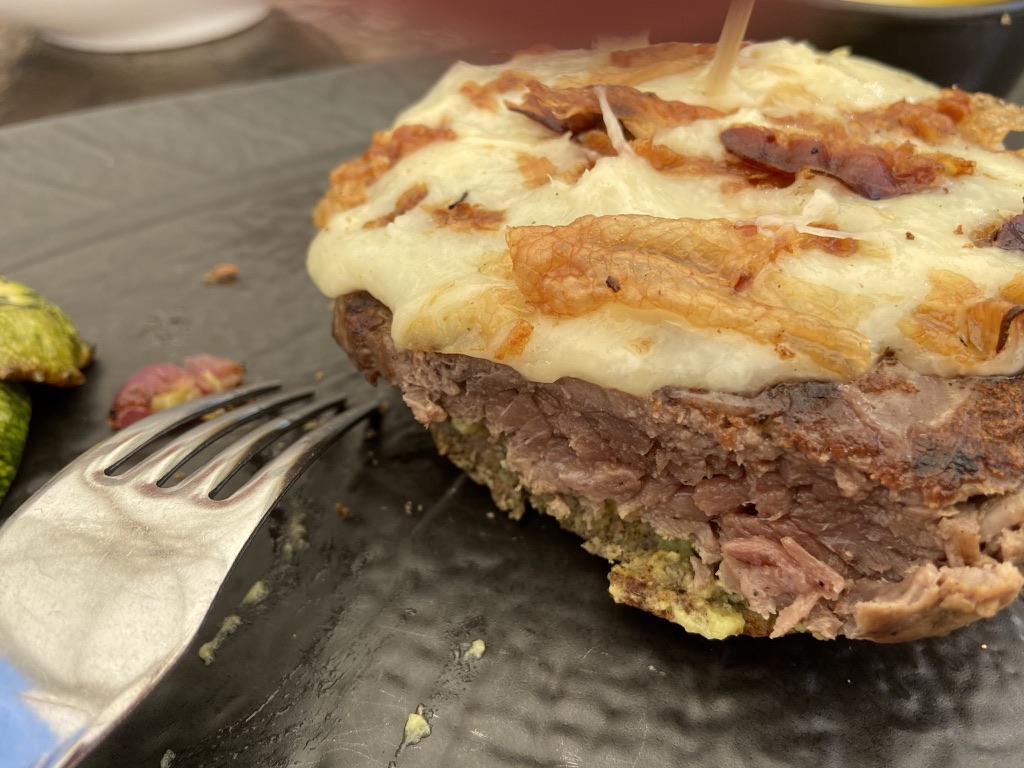 Excellent Montefalco Sagrantino.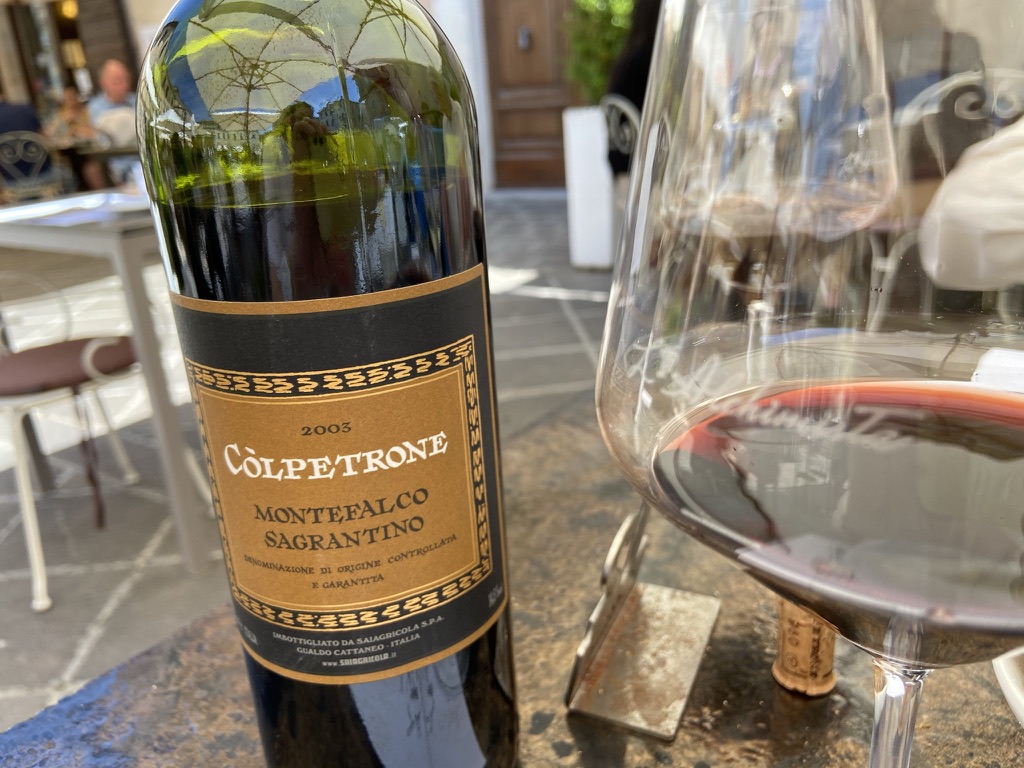 It was a lovely lunch on a lovely day. And it was a real pleasure to do a little road trip out of our area.
~~~~~~
Enjoy your holiday everyone. Let's hope the summer stays safe and we can all have some fun.