Our weather is foul. It's the only word for it. High of 5C today, spitting cold rain, with howling winds. Doesn't that sound lovely? That doesn't mean I am not enjoying my Sunday. The apartment is warm and cozy. Of course the stufa is burning in the living area. Last week we had 30 bags of pellets delivered which should see us through the winter. We buy them and they bring them to the steps on the ground floor. We then hire two men, our downstairs neighbor, Pietro, and Walter an unemployed but very nice fellow who is a fixture in Umbertide. They are happy to make the money — it is a lot of work. They huff and puff. I have emergency services on speed dial. 😁 At least Luther doesn't have to carry them anymore. 💕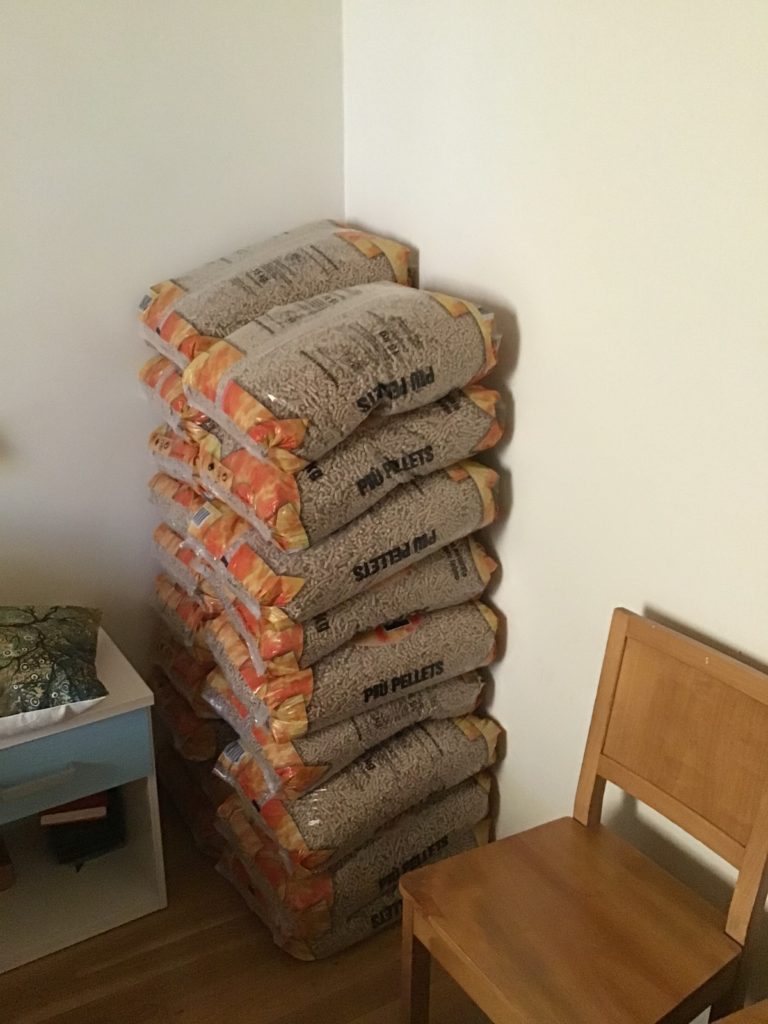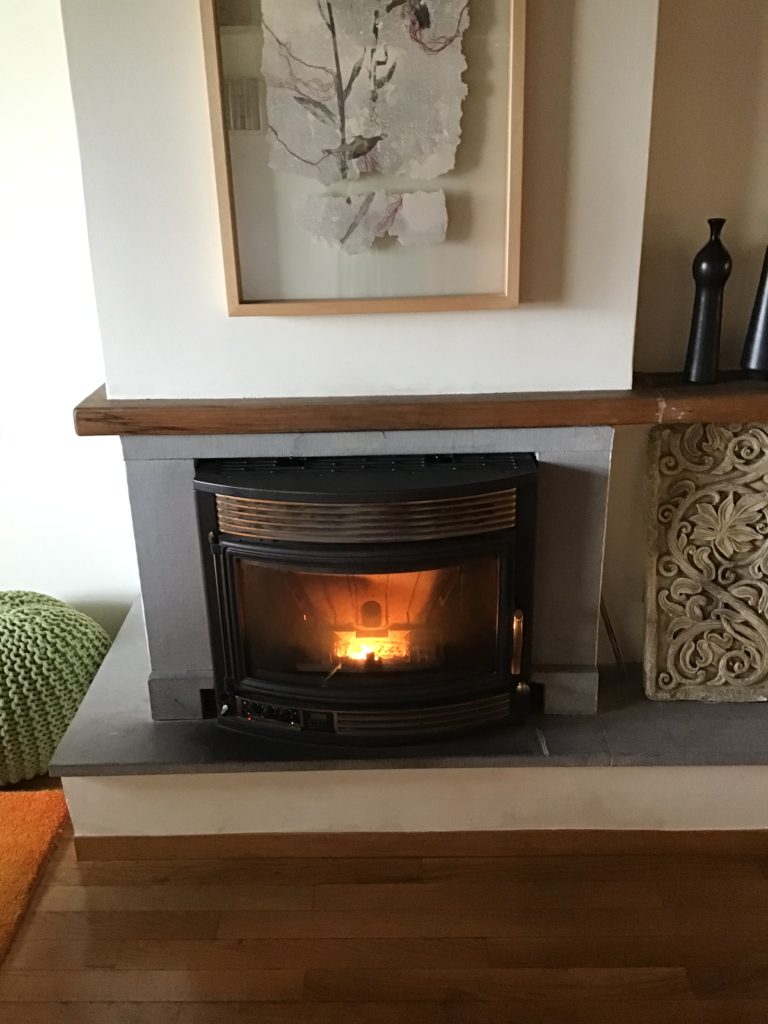 The stufa has a big hopper in it. You pull it out and fill it and it feeds the pellets in throughout the day. One hopper full lasts a day and a half. We turn it off at night. The living/dining room is a big room with high ceilings so we augment the radiator heat with the stove. Very cozy.
Energy costs are high here, so many Italians heat with wood. Some have whole house pellet systems that heat the water and the house. Others, who have access to wood supplies, use wood. Fireplaces or wood stoves. I, personally, love a real fireplace. When we move, a fireplace or wood stove will be on the "must have" list.
Tonight I am grilling an enormous bistecca which we bought from our favorite butcher, Etrusco in Bosco. I will grill it on the kitchen fire. The fire will warm the room and also allow me to make a fine dinner. The firewood is brought by a nice Romanian gent named Quintino. He brings five big bags whenever I ask him and delivers it right up to my terrace. I must admit, I pay him handsomely. It is worth it to me, and he appreciates the money.
Have a nice Sunday everyone!💕