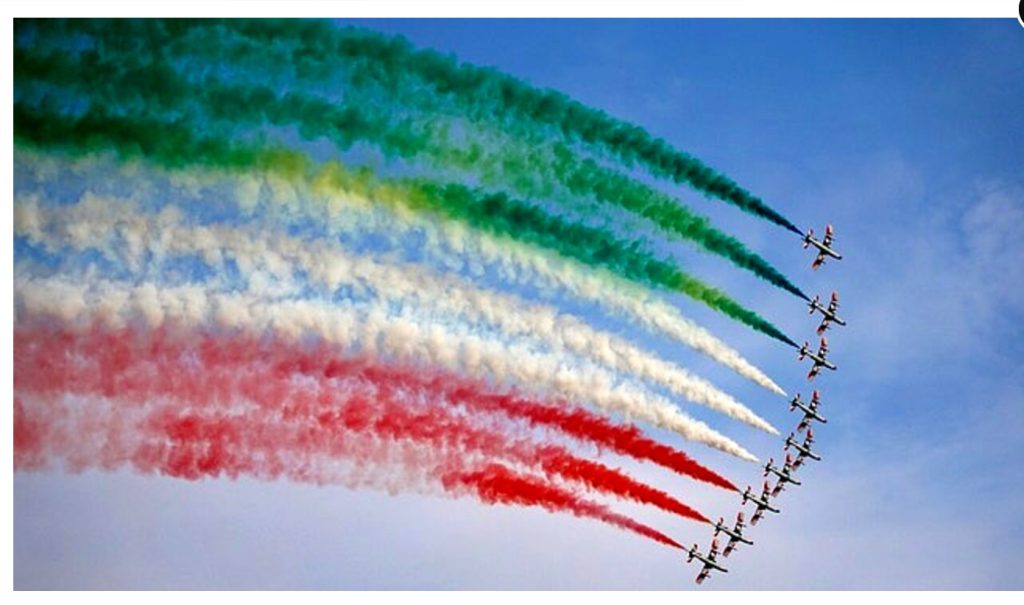 Today is Festa della Republica – Italian Independence Day. The day Italy voted the Monarchy out just after WWII. Big doings in town. Antique and cool cars and motorcycles near La Rocca.
I went down to the Piazza to meet my friend Elizabeth for a Caffè. Or rather, I should say i went to "take a caffè" which is the Italian way to say it. It was pleasant, as it was still morning. Record heat for today through the weekend in Italy. It will be hitting 40C or 104F in the south. I snapped a few pictures. Our comune with flags. Not as spectacular as the fly over but still festive.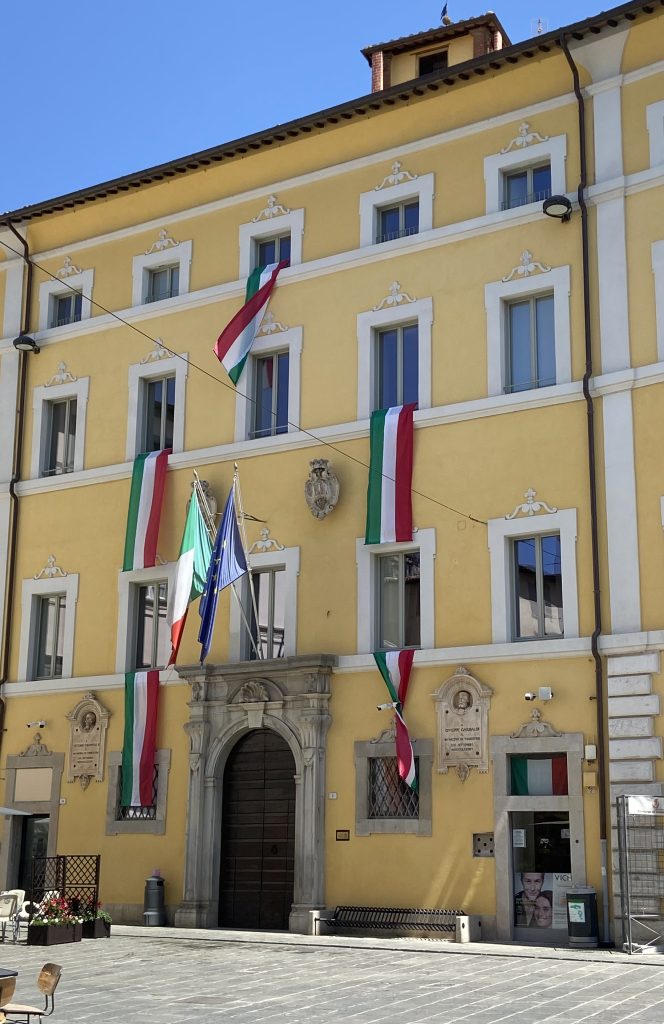 And our two Bars in the Piazza. Bar Mary and Café Centrale. Bar Mary has really upped their game this year, adding planter boxes with trellis' to delineate their space and new black umbrellas. They intend to get two more umbrellas to complete the look. It is quite inviting now, I think.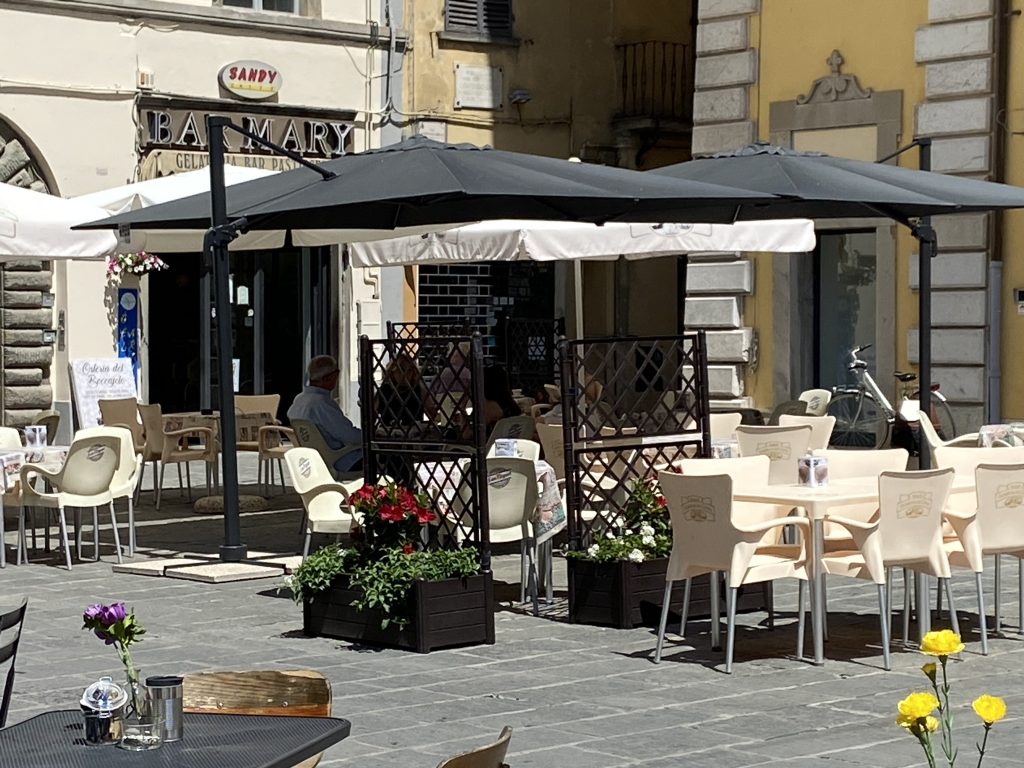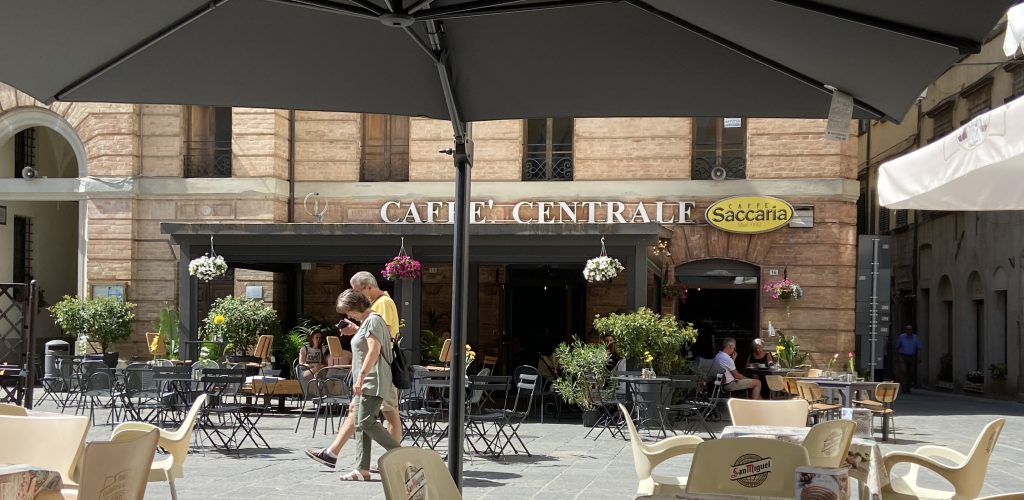 Buona festa a tutti! 🇮🇹 🇮🇹