A vaccine yellow card? Carte Jaune, is a medical passport issued by the World Health Organization. It's an official record that some countries require for entrance, and it can document vaccination against diseases ranging from cholera and yellow fever to such childhood illnesses as rubella. So, will a "Carte Jaune" be required for Covid?

What will happen? No one knows. Airlines can require a coronavirus vaccine because they are private companies. Also, cruise lines. Countries may also make vaccination a requirement for crossing their borders. Within the United States, it's highly unlikely that the vaccination would ever be required for travel, according to experts. So, I suppose this means you can remain in the US and travel, which I agree with. But there may be restrictions and requirements for vaccination to travel to other countries. It is early days yet…

We learned yesterday, our age group here in Italy, should be getting the vaccine from March to May. They are having "traveling gazebos" (whatever they are!) to administer the vaccine or we can go to our medico. Or we think we can. This is the latest plan and they seem to change often. Again, we will wait and see.
~~~~~~~
It's funny. I bought the New Year seafood 4 course meal for us from Calagrana. The menu was: antipasto – Salmon Carpaccio, primi – tagliatelle with mixed seafood sauce, secondo – two sea bass filets cooked with a buttery tomatoey sauce and contorni (sides), and dolce – bread and butter pudding. Luther and I decided there was no way we could eat it all at once and truly enjoy it, so we ate the carpaccio on New Years Eve. Then the sea bass with the Brussels sprouts and the potatoes on New Years, then the tagliatelle last night. And the pudding over the whole time. Parts of three meals for us that were supposed to be one. I feel we enjoyed them more this way. I shared this picture on Facebook. Thank you Calagrana! It was delizioso!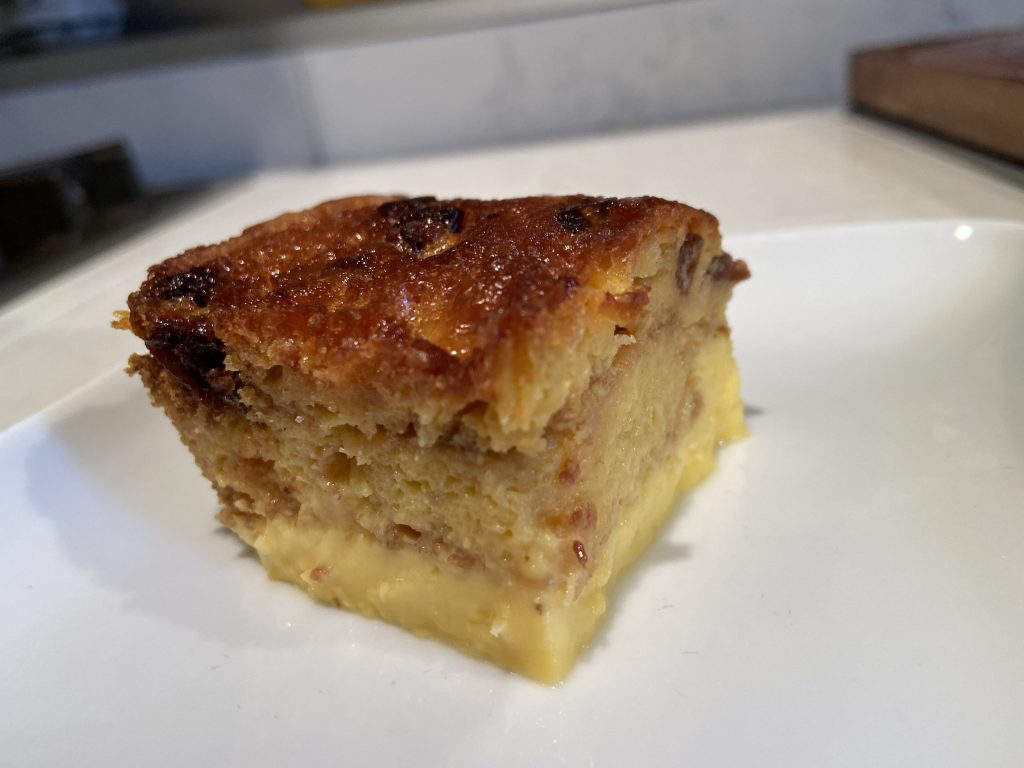 Stay safe everyone… Andrà tutto bene.🌈