After Rachel and Alex left we managed to squeeze in a lunch with friends. Our weather is still amazing so we MUST take advantage of it since winter is not far away. The "gang of five" met up at Lago Trasimeno in a restaurant called L'Opera. Our "gang" are Doug, our friend who has been keeping busy renovating his home here and now is studying for his Italian drivers license, and Roselyne and Steve. They live in Spello and came here from Miami. Roselyne is French with an EU passport making their move here easier than it is for most of us. We meet up as often as our schedules allow and always enjoy each others company.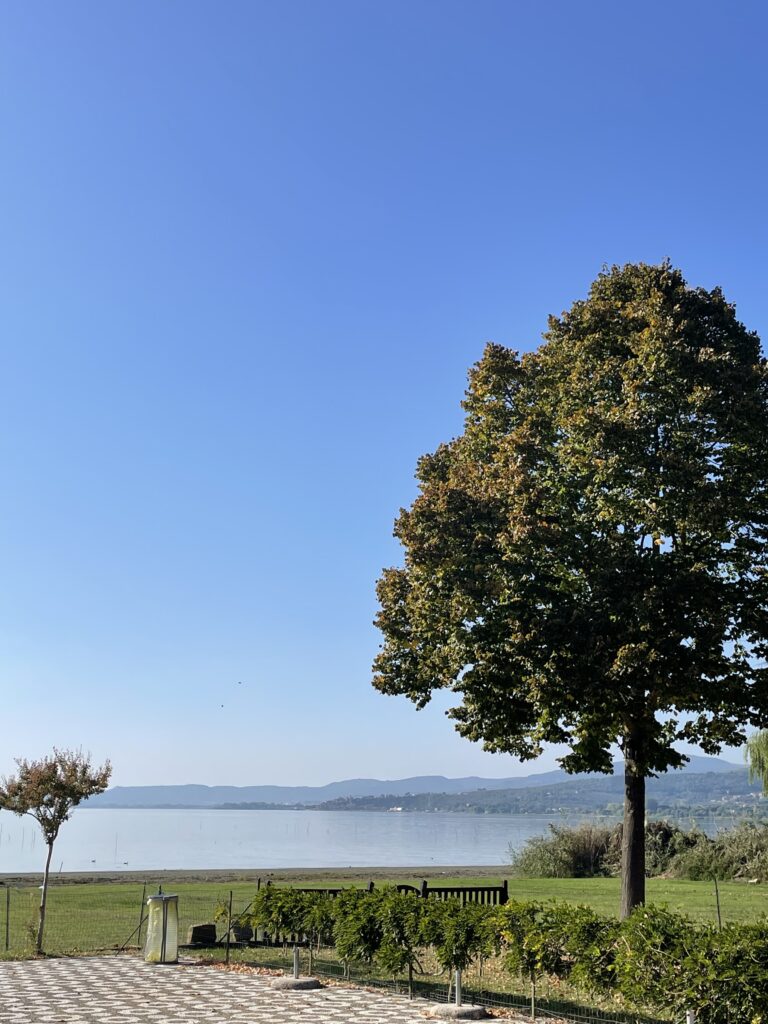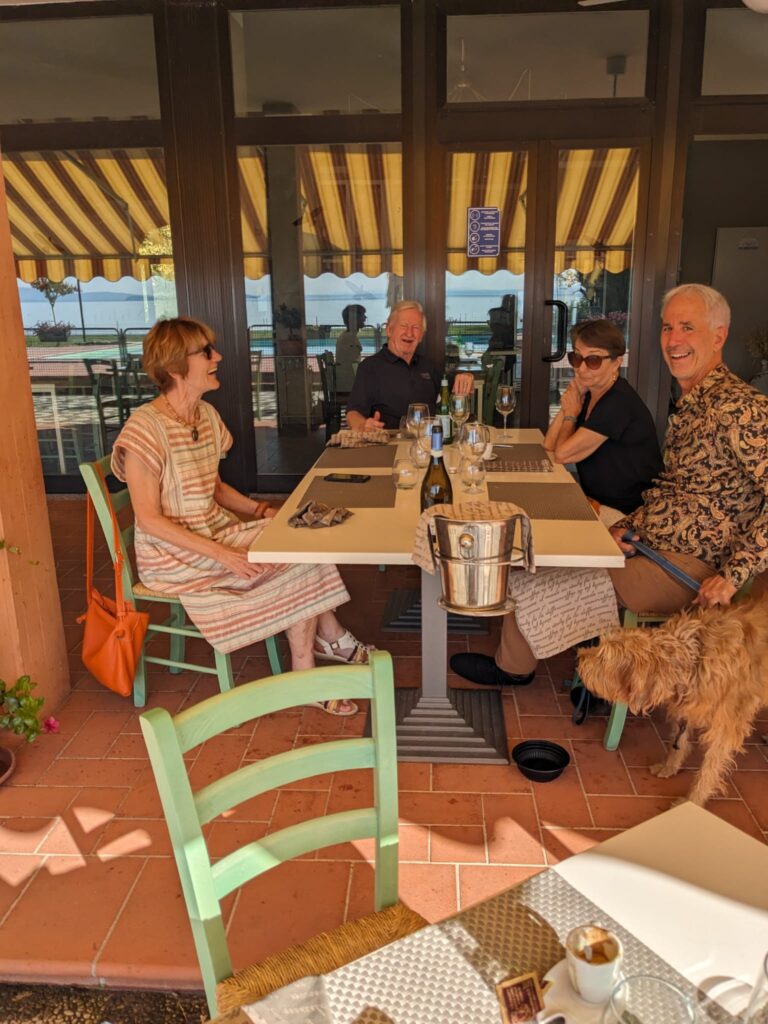 The restaurant is all seafood and the owners are Sicilian. Consequently, there are a number of Sicilian dishes which I love!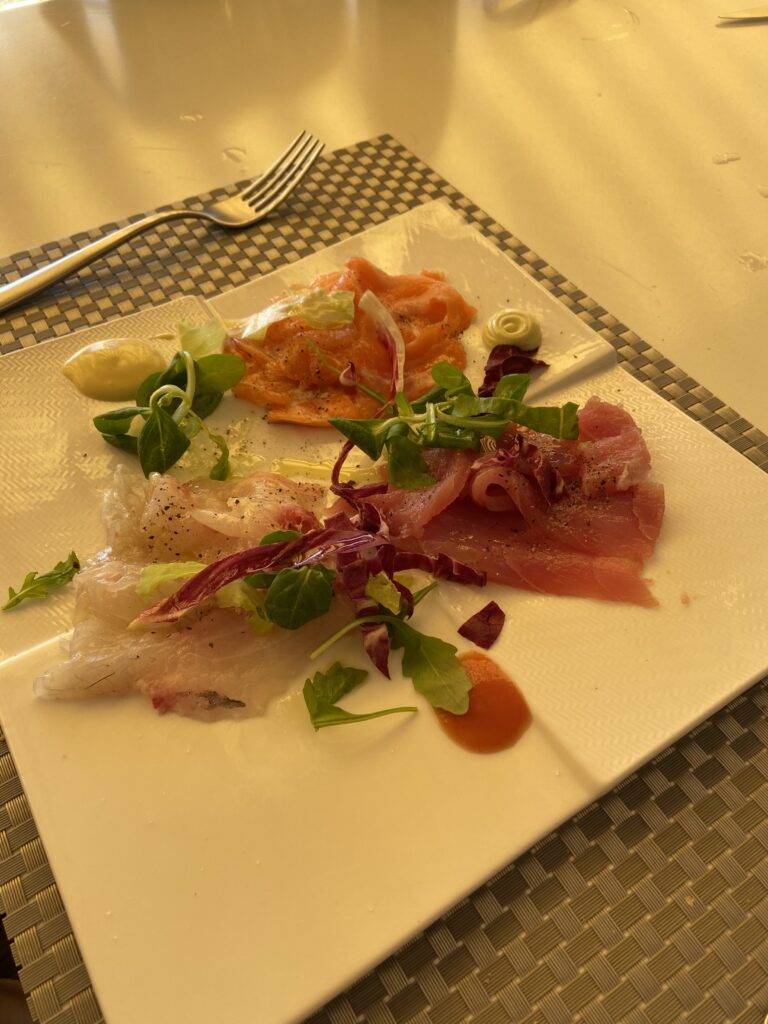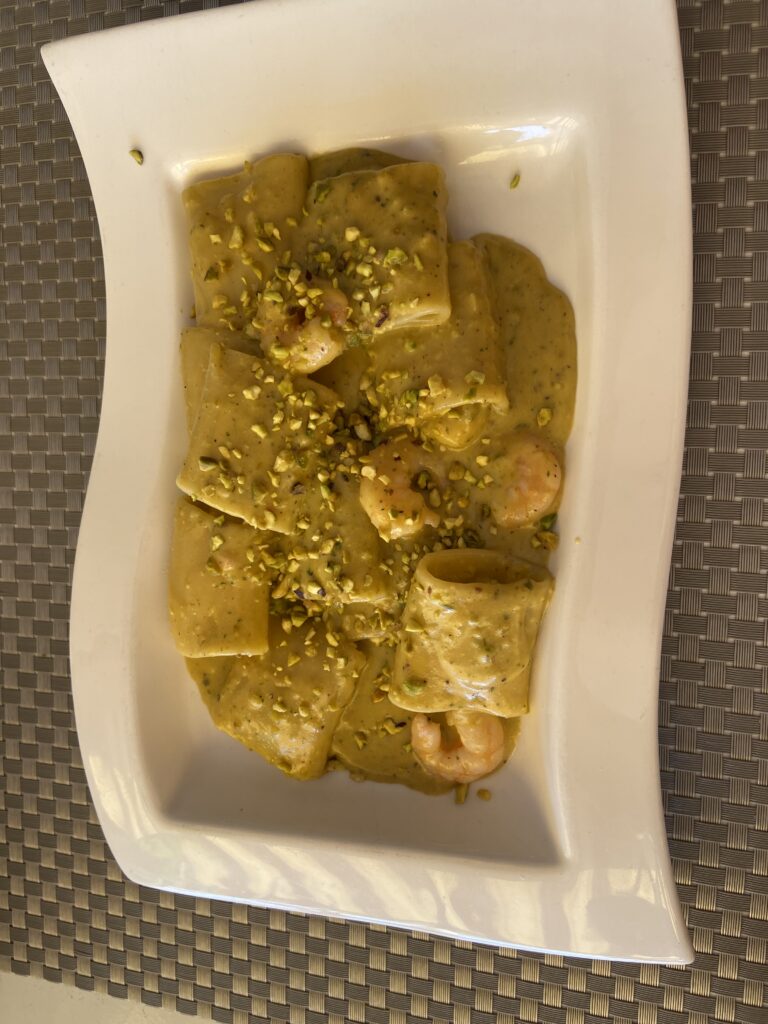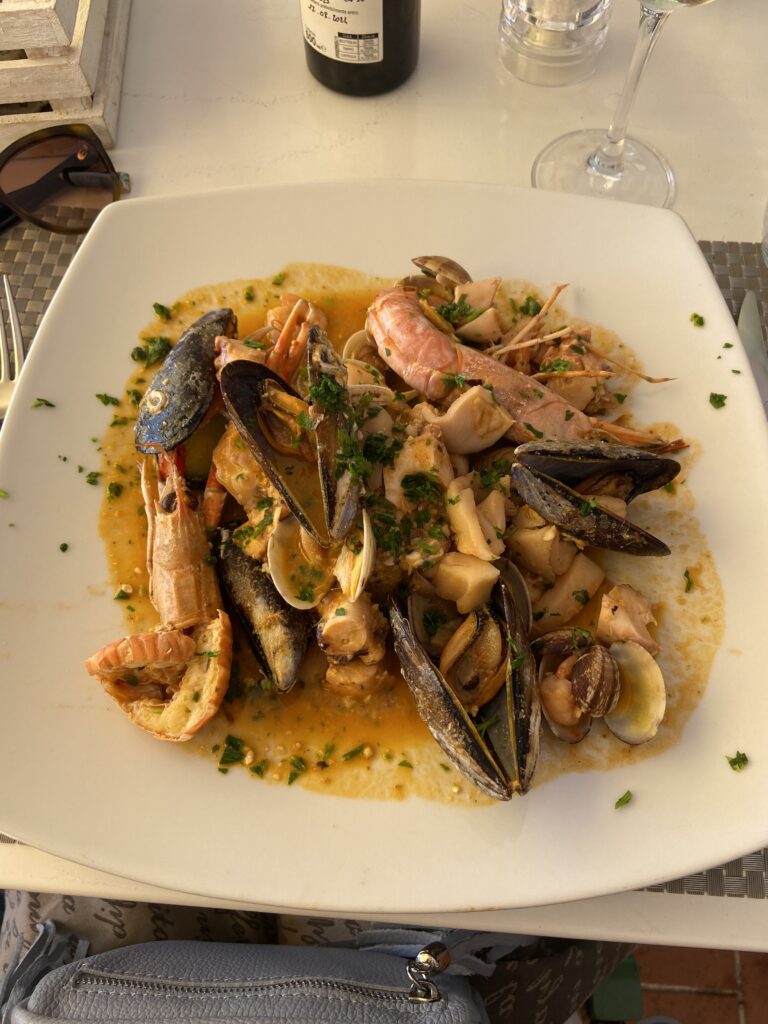 They grow a lot if pistachios in Sicily so they use them in a lot of ways. Palermo was conquered by Arabs who brought along couscous which you'll still see on the west side of Sicily.
~~~~~~
We had a nice lunch at Calagrana Sunday with the purchasers of our former apartment, Christie and Jane. They are always fun and the food is always delicious and as I can't help saying – again! the weather was amazing. I took a photo of this Range Rover convertible (I had no idea they made a convertible) sitting next to a vintage yellow Cinquecento.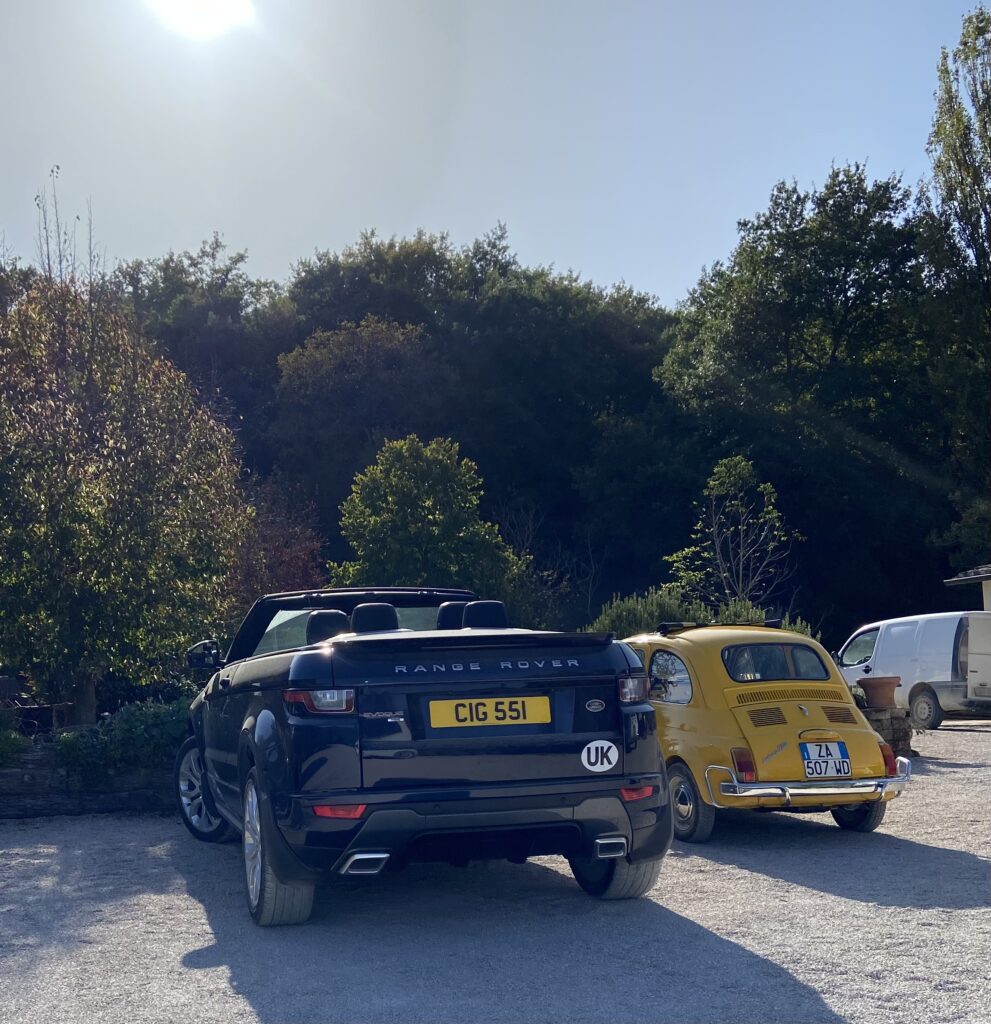 I had two of the best things I've ever had there. An asparagus appetizer with a fried egg and black truffles. It was perfect. My second course was a ravioli whose filling was ricotta, sultanas, pear, pumpkin. It was served in a butter sage sauce. Delicious. Pictured below. And the next picture is Luther's veal chop with arugula and tomatoes.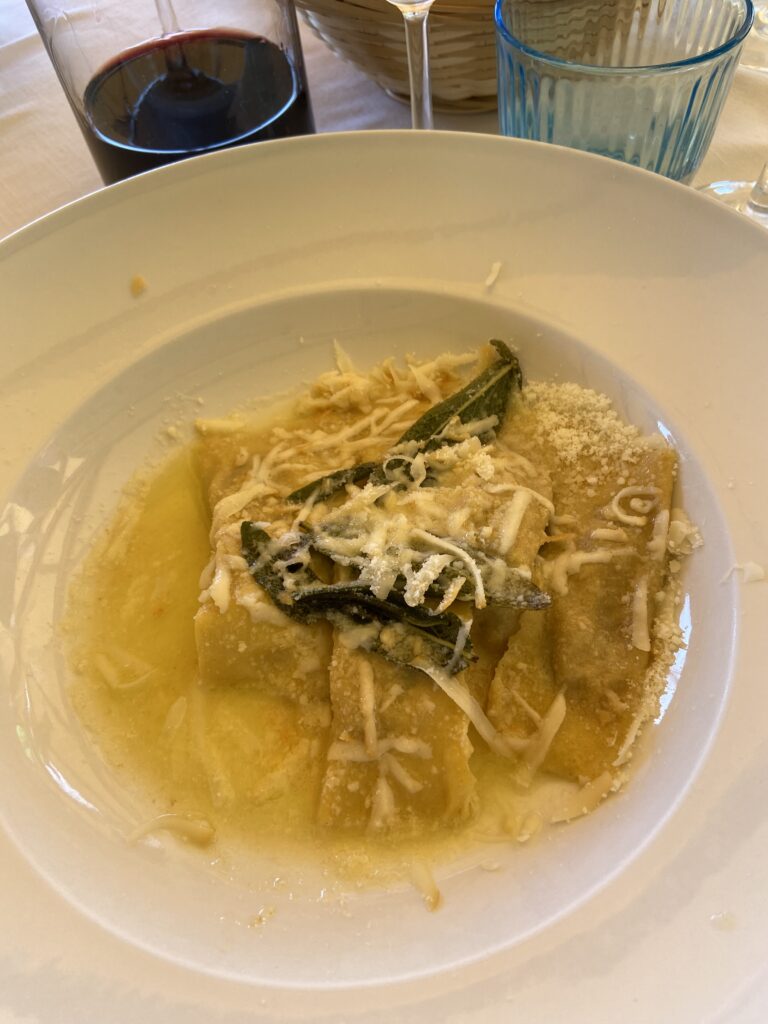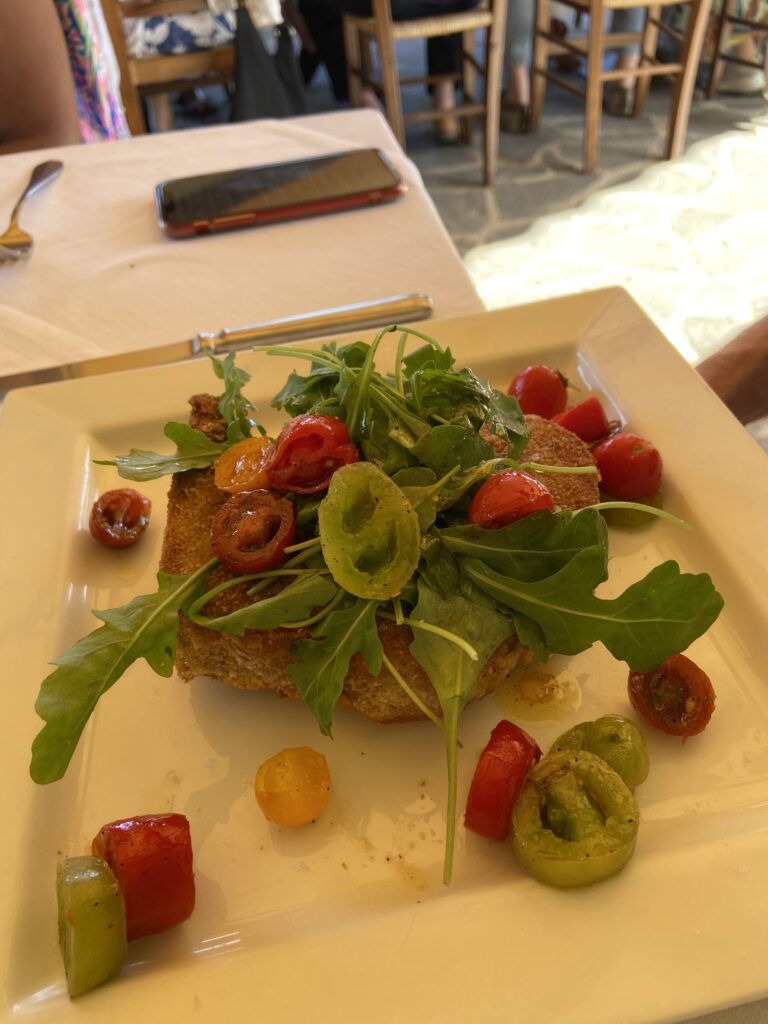 On Tuesday our friends from Florida who have a house in Pisticci in Basilicata down south drove up to visit a couple days. We had Christie and Jane over for aperitivo and we all had fun. I didn't take a picture!
Meanwhile we had been dealing with getting blood work done for the Great White Cat, Rocky. Both of our cats are 14 now and we wanted to check Rocky. The first test came back that he is hypoglycemic which gave us a scare. They retested after we made him fast overnight and happily, he is fine. Whew.
Sadly, the weather will be changing for the worse next week. Rain and much colder. And we have not gotten our stufa cleaned or pellets and wood ordered. I guess we better get crackin'!