It is time for clean up of the pots and old plants before we can get new plants for the upcoming summer. Oh joy! Summer! I am debating whether it's too early to uncover the table outside. I'm thinking it is not. Only severe weather will affect it and I don't think we will have anything VERY severe.

I am thrilled that my tarragon plant is sending up pretty, green, new shoots. Shout out to my friend Joanne for providing me a new plant last fall after my previous one died. French Tarragon is not to be found in Italy. Only Russian, and it has no smell or flavor. It seems strange since we share a border with France. Joanne brought two plants back from Germany for us a couple of years ago. I'm so glad mine survived the winter this time. I do love tarragon chicken.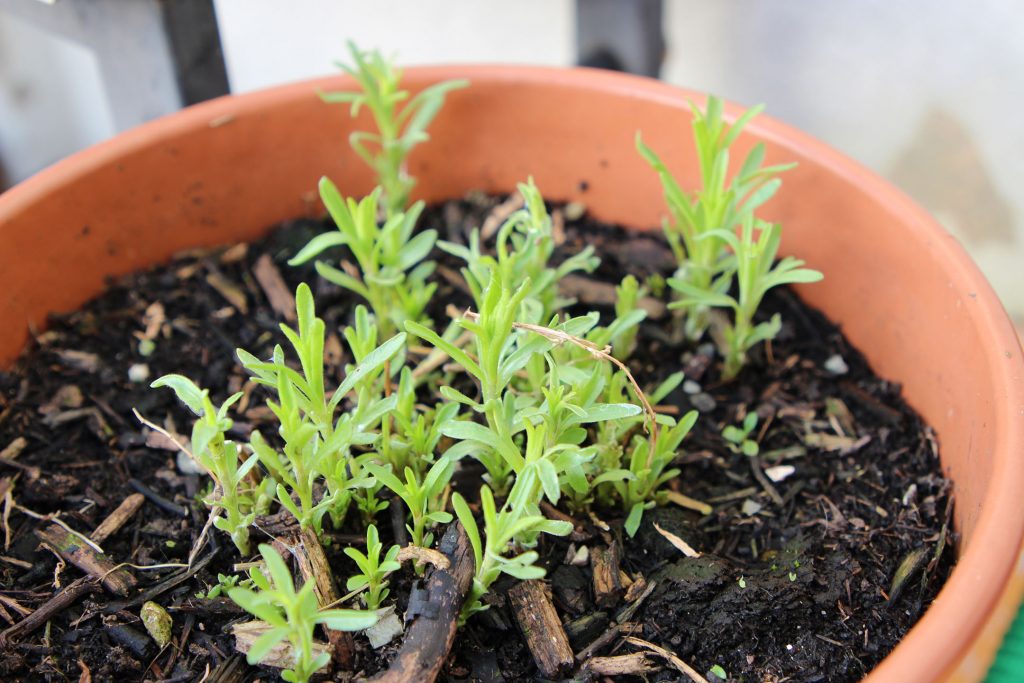 I have a lot of sweet alyssum that is still very much alive. I usually pull it all up but I've seen some massive specimens around here so I'm going to leave it and see. My friend Doug told me it is mostly considered an annual in the US, but since it is native to the Mediterranean it will probably come back. The stems are very green inside.
~~~~~~~~
Italian phrase for today…"dentro è ancora abbastanza freddo per poter usare la stufa a pellet" in English "inside it is still cold enough to use the pellet stove". Pronounced…din-tro A ahn-cora ahb-bah-stan-za fred-doh pear eu-sahr-ay lah stoo-fa a pel-let. I should mention my pronunciation that I write here is as good as I can make it by saying it and trying to spell the sound. The A that I put in is really a long A sound, like the a in jay. I couldn't seem to phonetically spell that.
~~~~~~~~
Stay safe everyone. Andrà tutto bene 🌈.