218,268 positives in Italy. Up 0.5% – 30,395 total deaths since beginning of the outbreak.
There are 1,407 positive cases in Umbria. 71 total deaths.
1,300,079 cases in the US – 78,320 deaths.
~~~~~~
Hi everyone! Sorry if you received two post emails yesterday. Operator error!
~~~~~~~
One of our favorite activities during this enforced inside time is….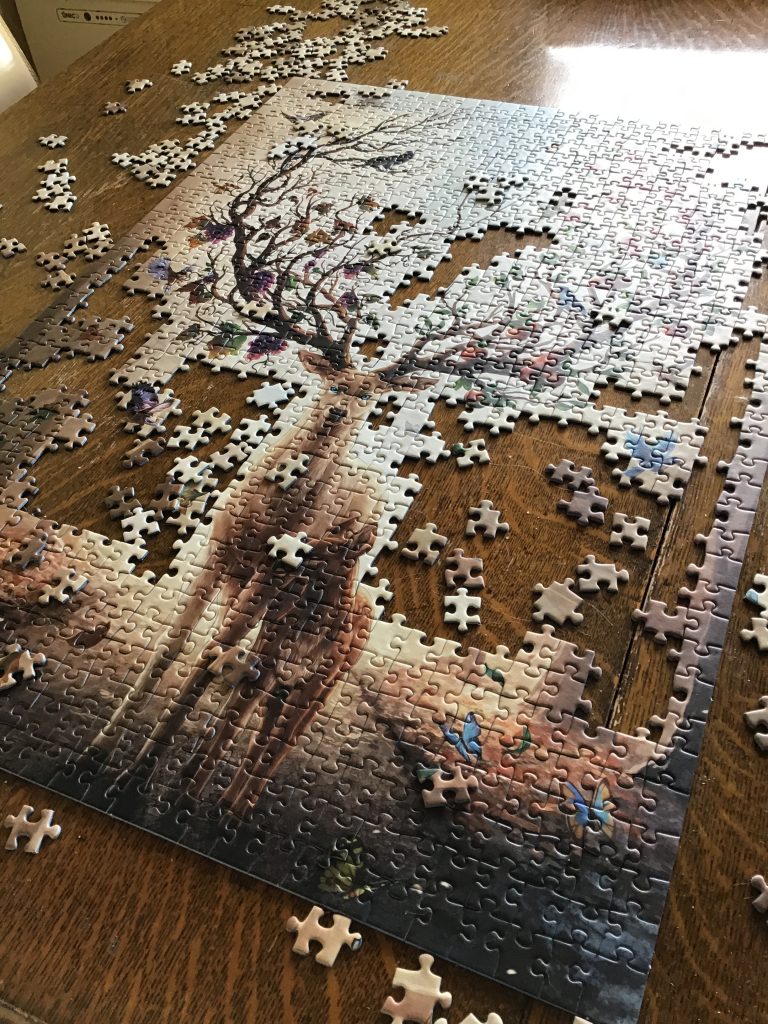 As you know I bought artichokes. I cleaned them for a salad I was going to make. These are local. I've never had artichokes like these before. They are MEAN. Look at these stickers! The second pic is after I "processed" them.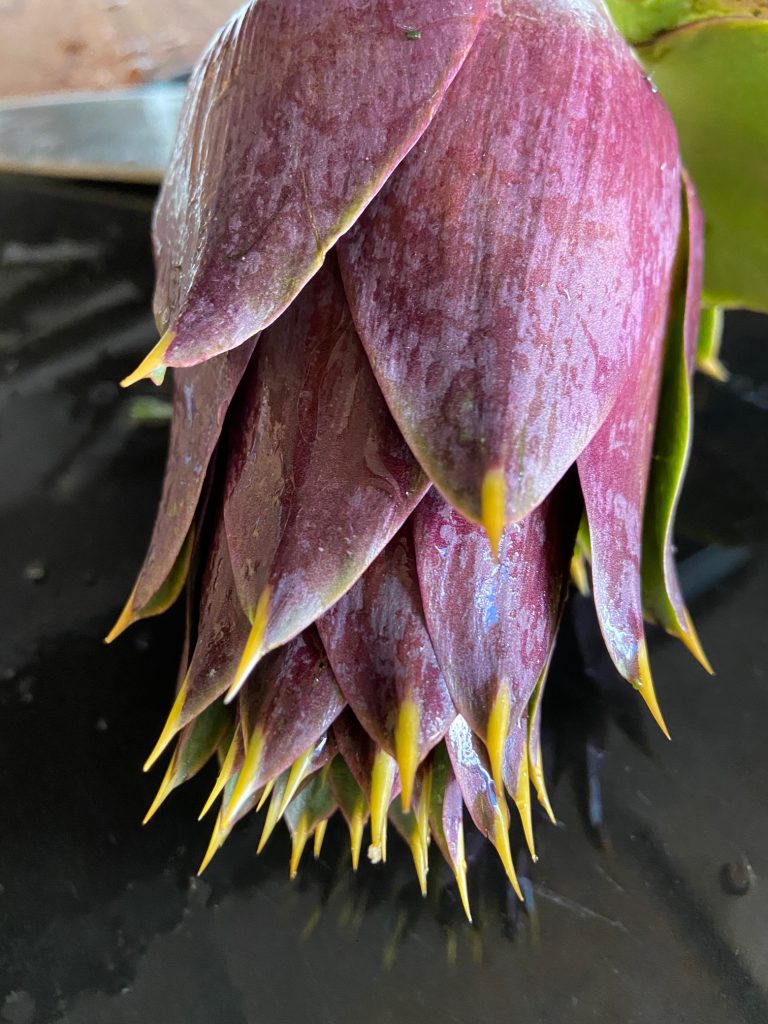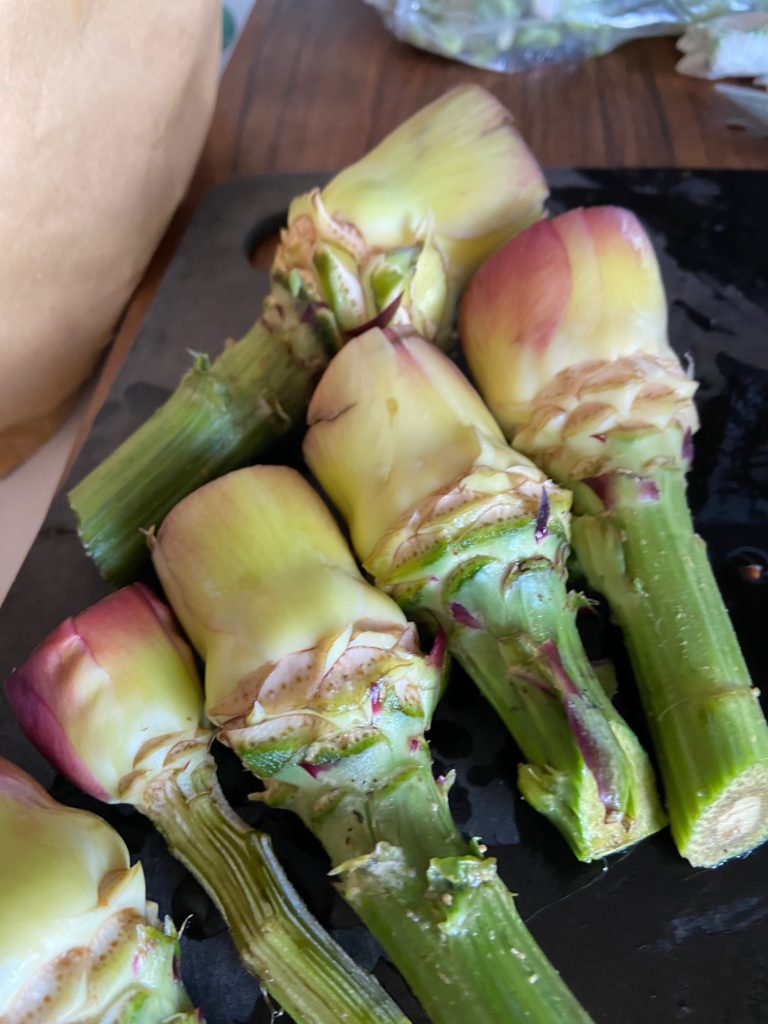 Tonight we had a salad made from raw artichokes sliced very thinly, with fava beans, fresh spinach, toasted almonds and soft cooked eggs. It was inspired by the book "Six Seasons", which I mentioned before, although I made a lot of changes. I served the salad with salmon. It was tasty. I took a picture but, sadly, it was blurry. 😔
~~~~~~~
Sunday morning. Beautiful day. The bells are ringing. One day they will, again, call people to Mass. Today I have to pick up our weekly meals on wheels! 🤣 Just kidding. The meals are from Calagrana. This time I won't get caught by the cops as it is now legal to go over and pick them up. Whew.
~~~~~~~
Buona domenica to all! And happy Mother's Day! Take care of yourselves…and stay safe!
🌈 Andrà tutto bene!