Today, Saturday, was a bit gray, dreary and chilly. I went out to the market to do some shopping where I bought quite a lot of stuff for soups and salads. I noted we have a new bread kiosk which I must try. But today I visited our local forno for bread.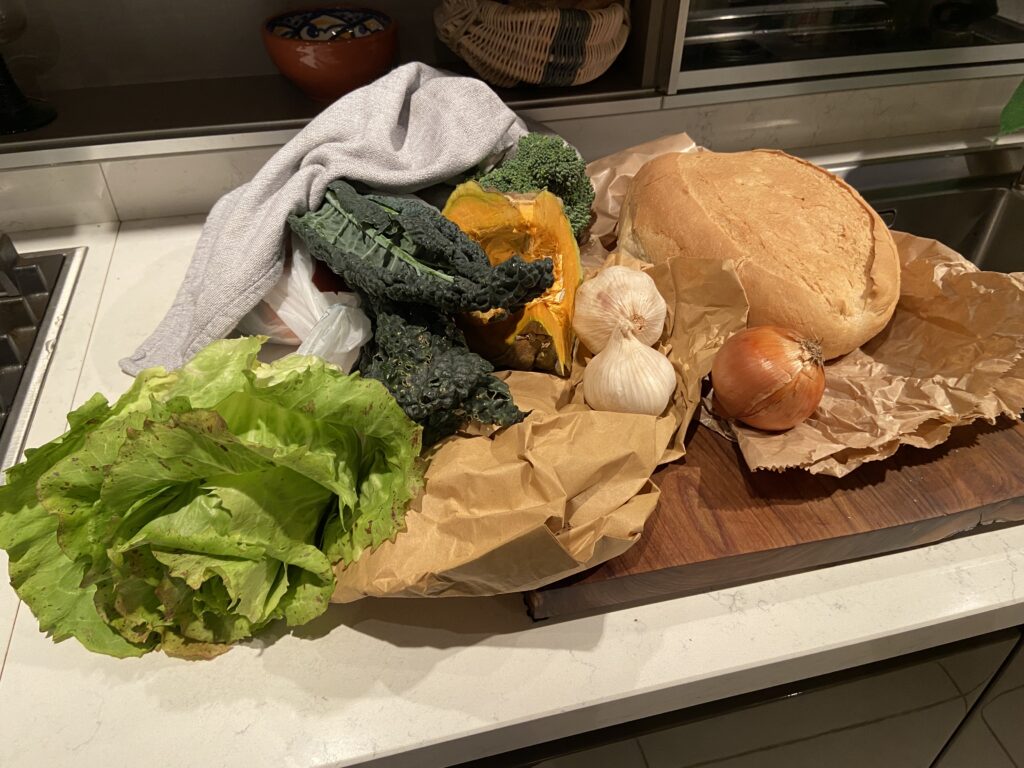 Our friends from Spello, who moved here in July, were coming up for lunch at C'era una Volta, a restaurant near our new apartment. The name means Once Upon a Time. But first an aperitivo in the Piazza was in order. We sat at a table and Jane happened by so we invited her to join us. Then Jim (our realtor) and four other Brits sat at the table next to us. Bar Mary is always the place to meet and greet.
We headed down to the restaurant. We pointed out our new apartment on the way. I actually love C'era una Volta. It is only one block from our new apartment so I anticipate it will become our go-to place. The people are so friendly. I think they are Sardinian. Mom, dad, and daughter. We got the names of Mom, Laura, and Dad, Giuseppe. Next time, daughter. The food is quite good. They have a menu but the specials are recited. It is a real language and memory test! Here are pictures of our food.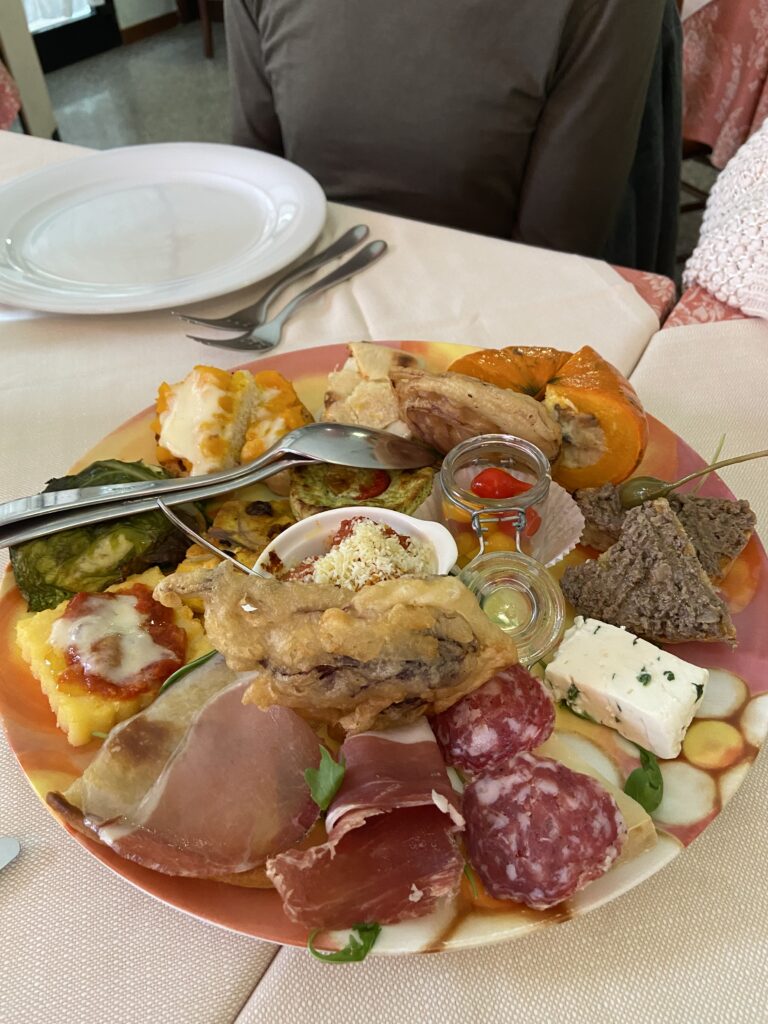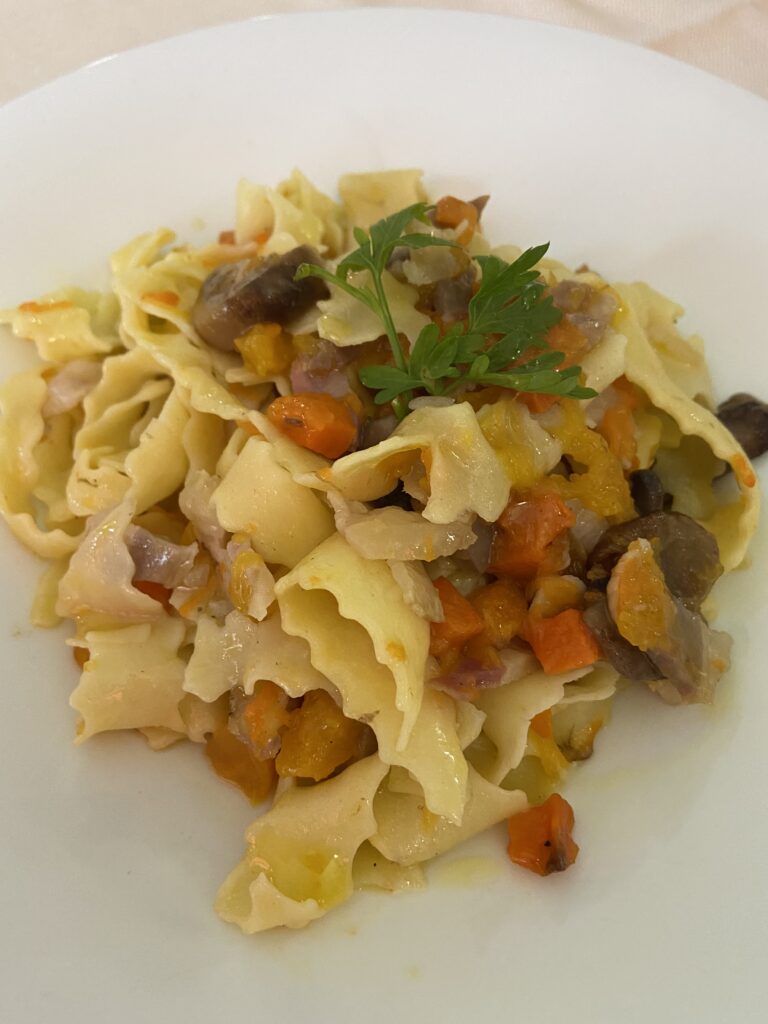 We had such a nice time catching up with Roselyne and Steve. They are renovating their apartment right in the historic center of Spello. Excellent location with three terraces, one of which is right over the main drag up the hill so they can see what is happening all the time. Much like our view of our Piazza. It is ALL good! We will see them again soon!
When I got home I snapped yet another photo from our terrace…our last Autumn here. I want to always remember this view.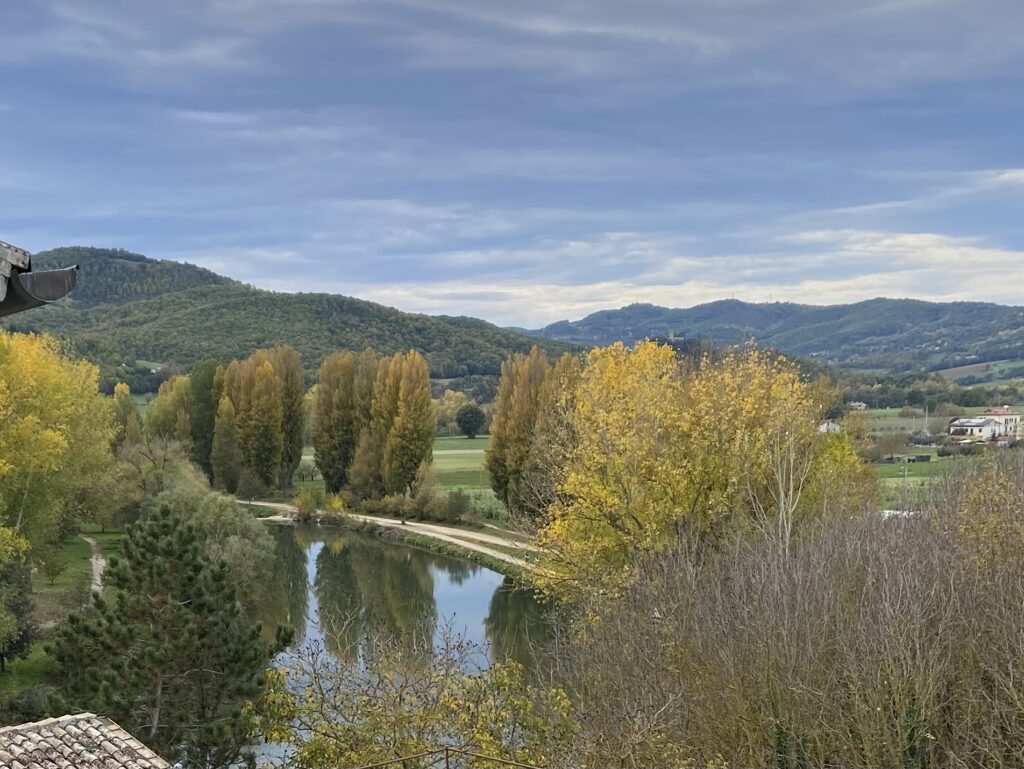 A little later I looked up and was greeted with an amazing sunset! It doesn't get any better!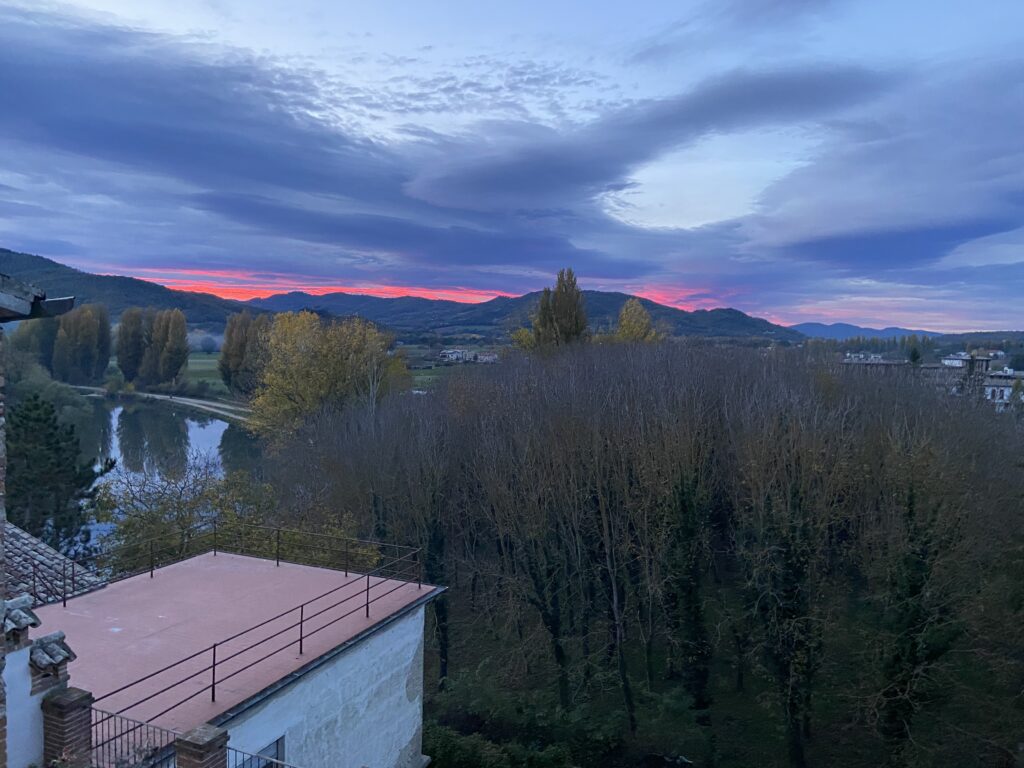 Buona domenica a tutti! 🌈