Our friends gifted us a plant. Evidently he didn't like the full sun he was in. We wrestled him up to the terrace. I had a perfect spot for him. Then we had some vino to celebrate.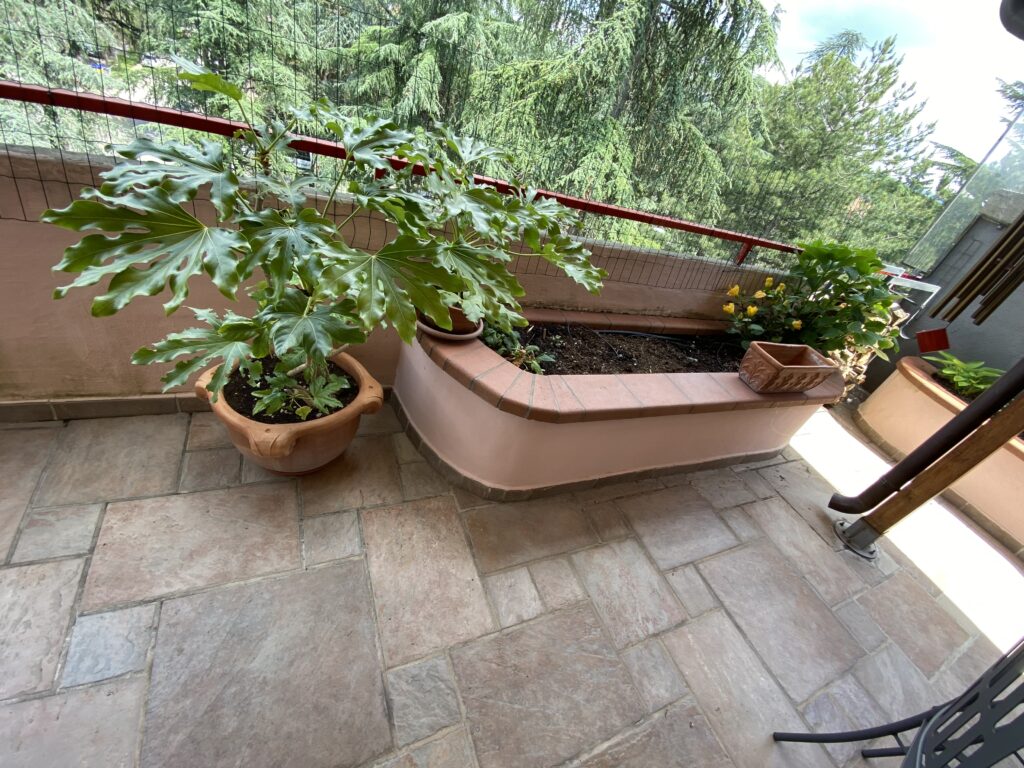 We had to go out a buy a pot for him, and a smaller one for our mint. So we went to Pollice Verde. This means "green thumb" in Italian. It is a very quirky place with everything from pet foods, to plants, salt for the water softener, soil for planters, dog houses and chicken coops. When we were checking out we noticed a sign that said "buy the set! 5 chicks with 20 chili of food." 🙂
I've been working on the terrazzo. I have managed to get the irrigation up and working. Good to know we can go away and the plants will get water. I've got the herbs all done. I have been buying and planting flowers, hostas, and I ordered ferns on-line. I even found water lilies for my "pond". Here are a few pictures.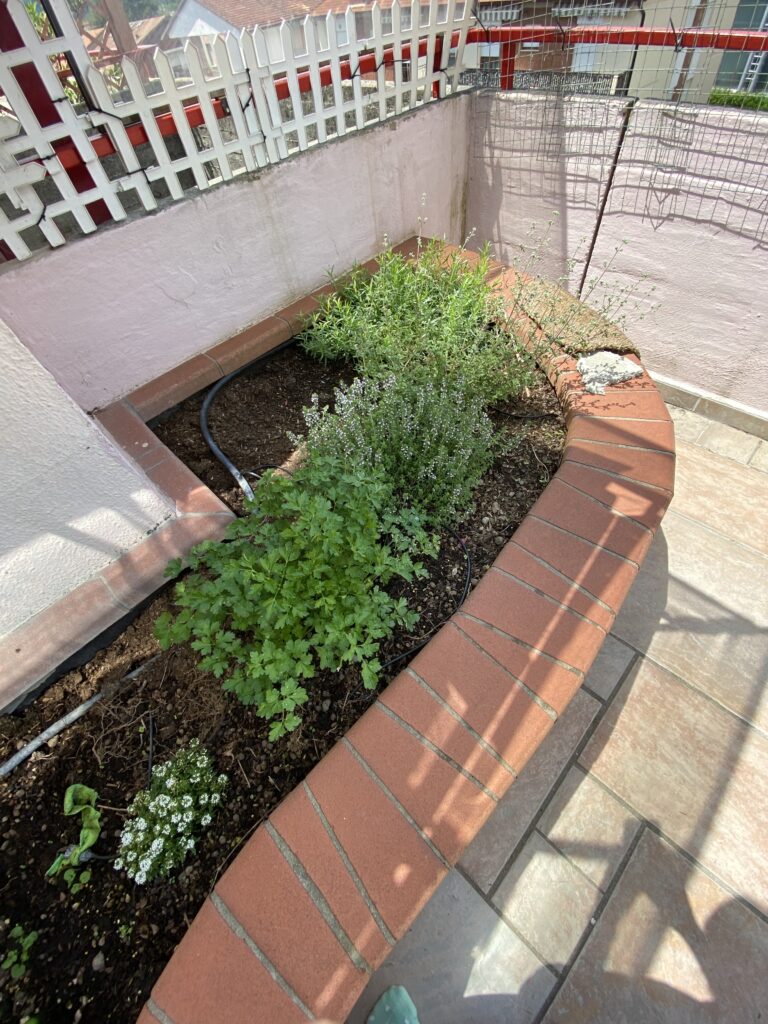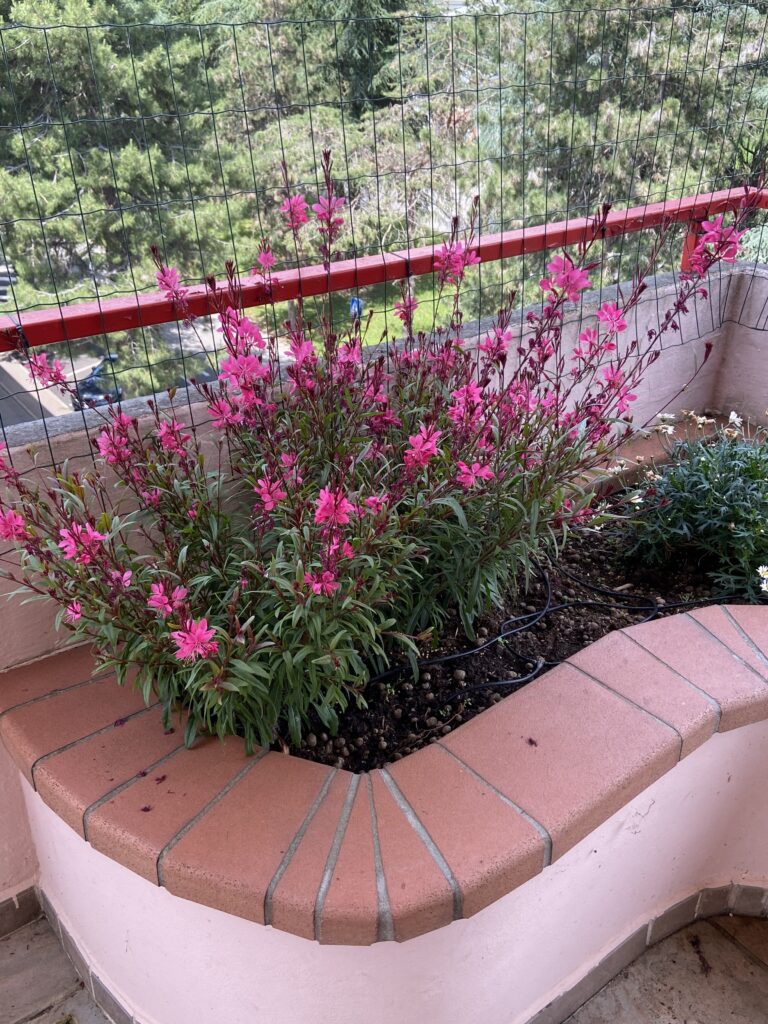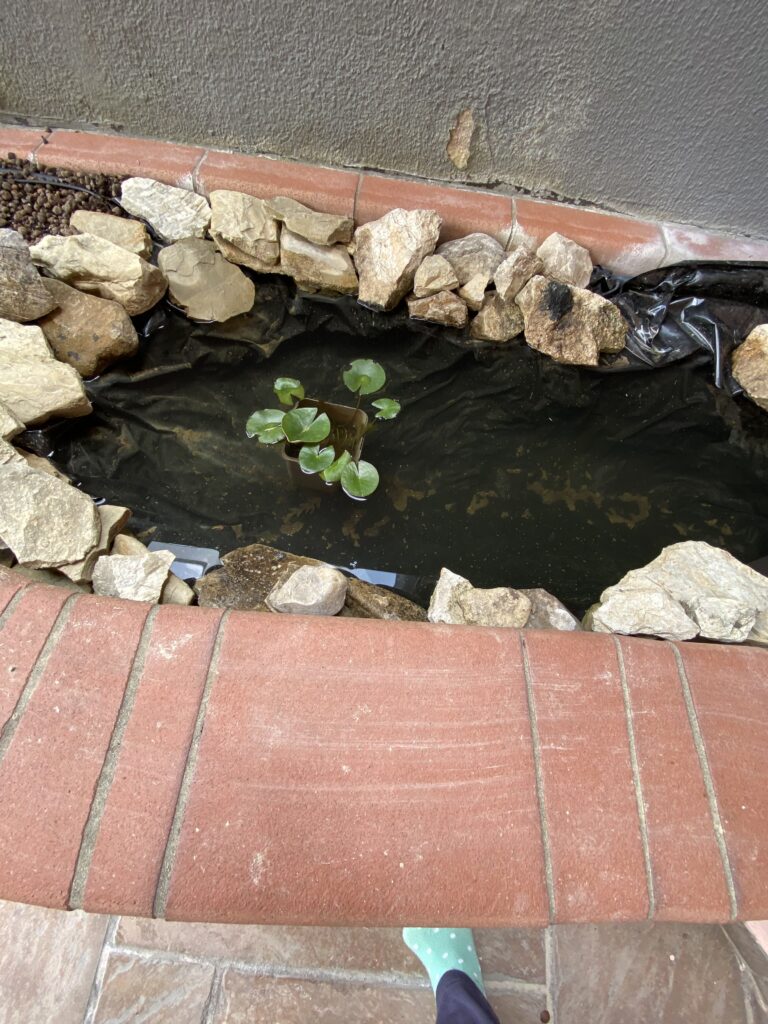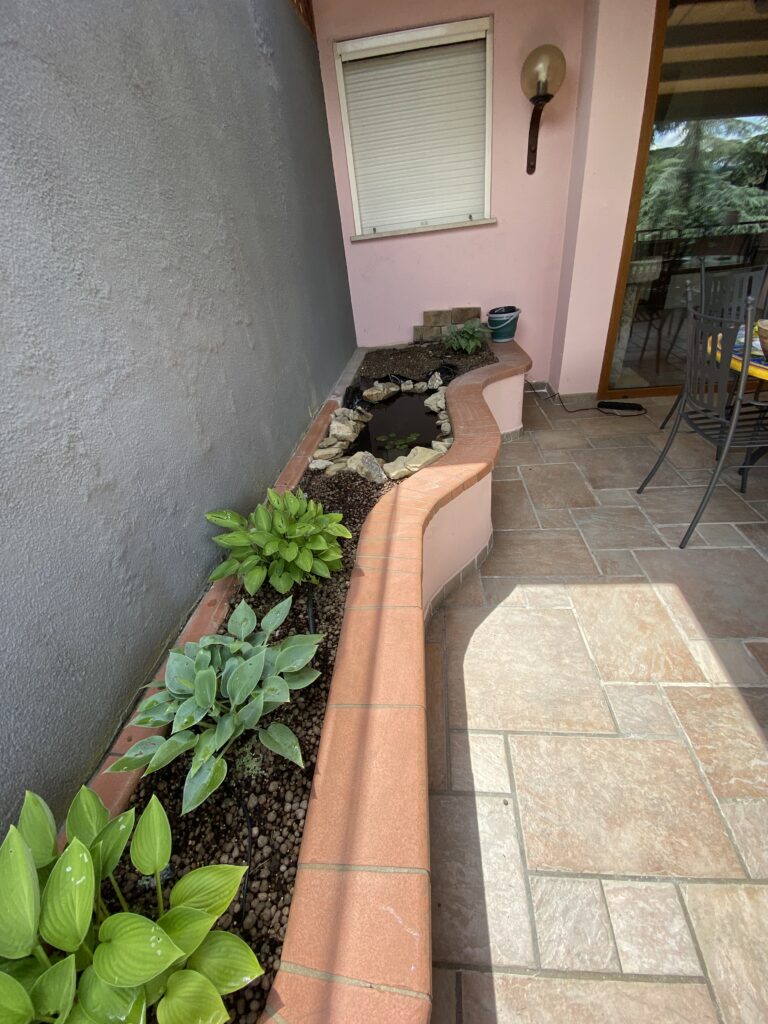 The new Gabbeh rug I ordered came. I love it.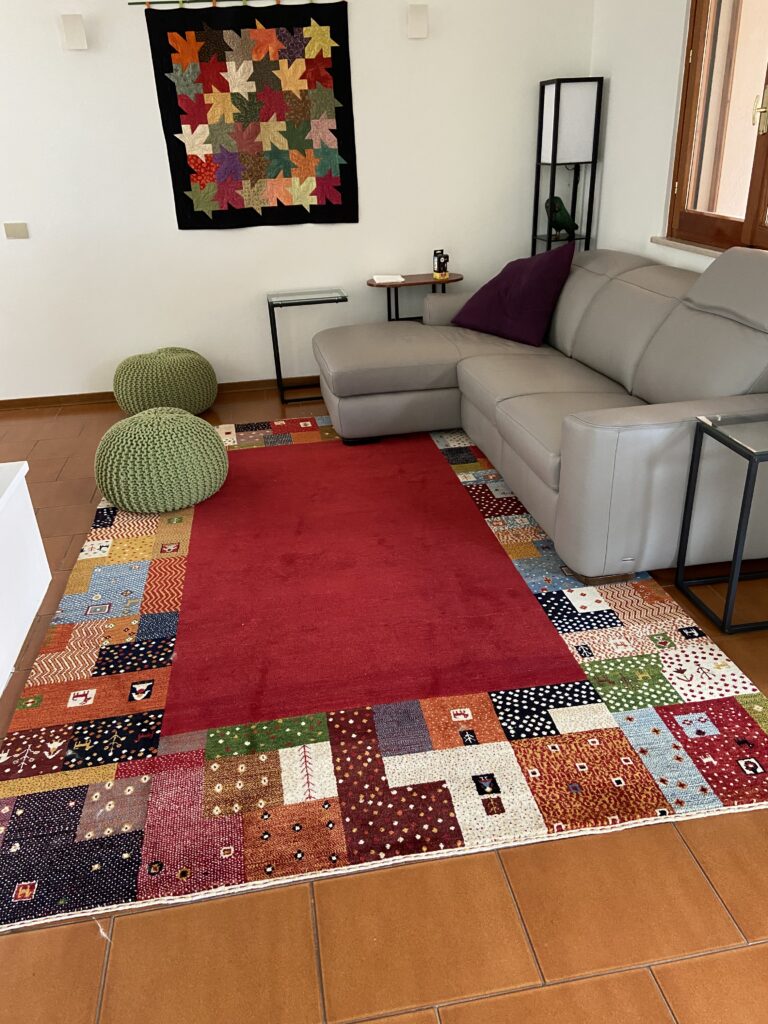 I have been working with our architect on the kitchen designs. We are leaning toward an induction invisible cooktop. It is very cool. You can cook right on the countertop and then use that same space for other things. There is a possible September start. Yay! Here are pictures from the brochure. Captions below pictures.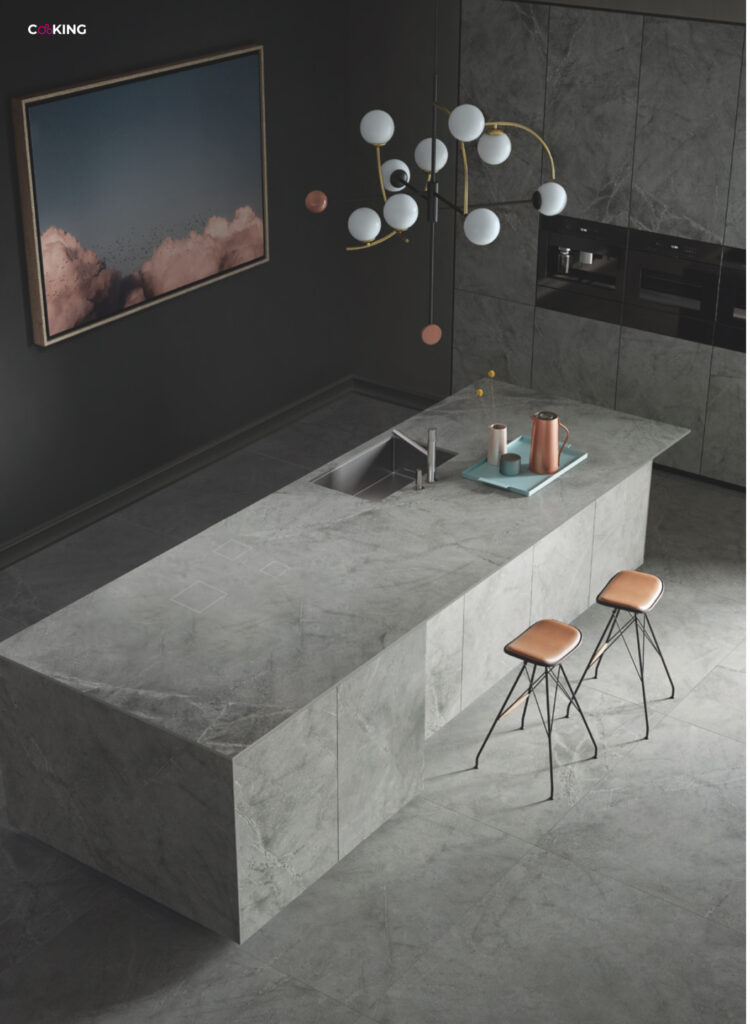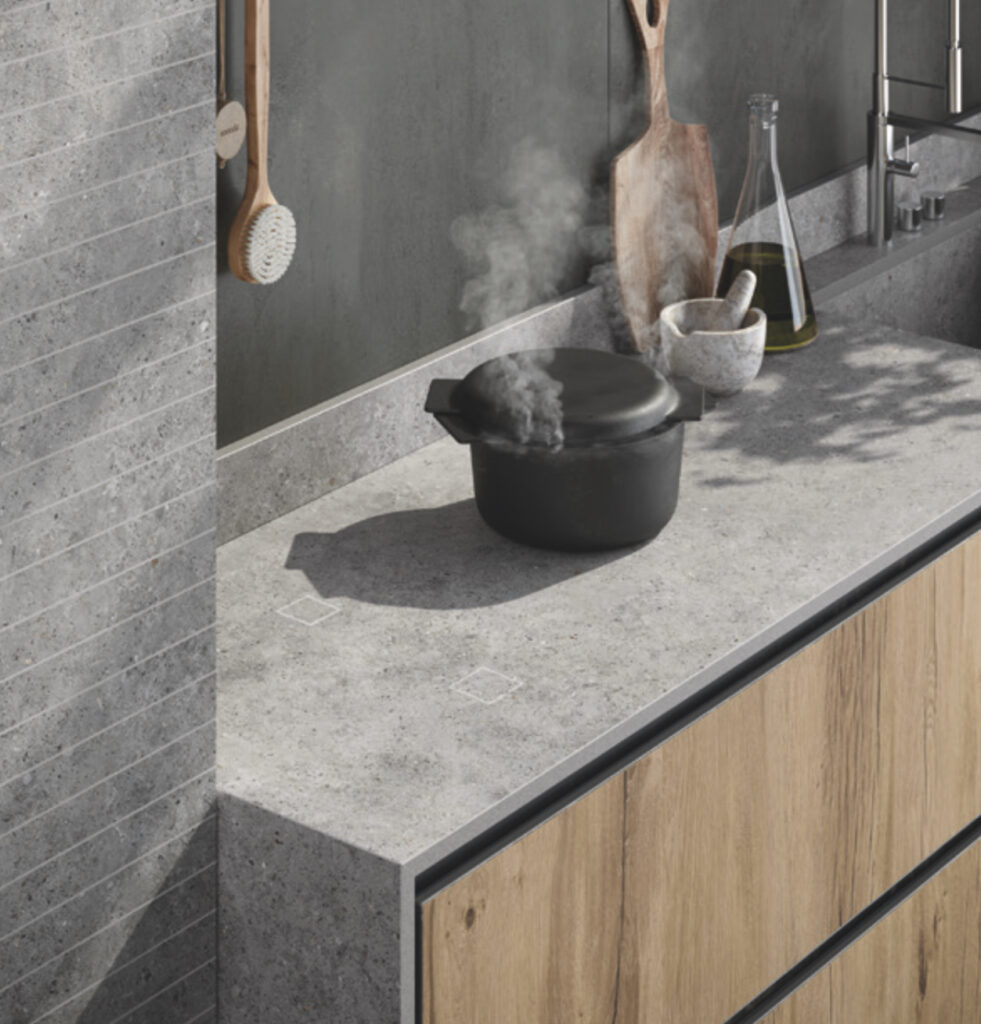 Lunch on Lago Trasimeno yesterday with friends from the US. They come almost every year and stay near Cortona. Shirley used to be my boss eons ago. She always brings me things from my wishlist. Thanks Shirley! We always meet for lunch when they come. This time at Ristorante Rosso della Sera in San Feliciano. A long time favorite of ours. Yesterday was Republic day, a national holiday. Here are a couple of pictures. It was a perfect day for this.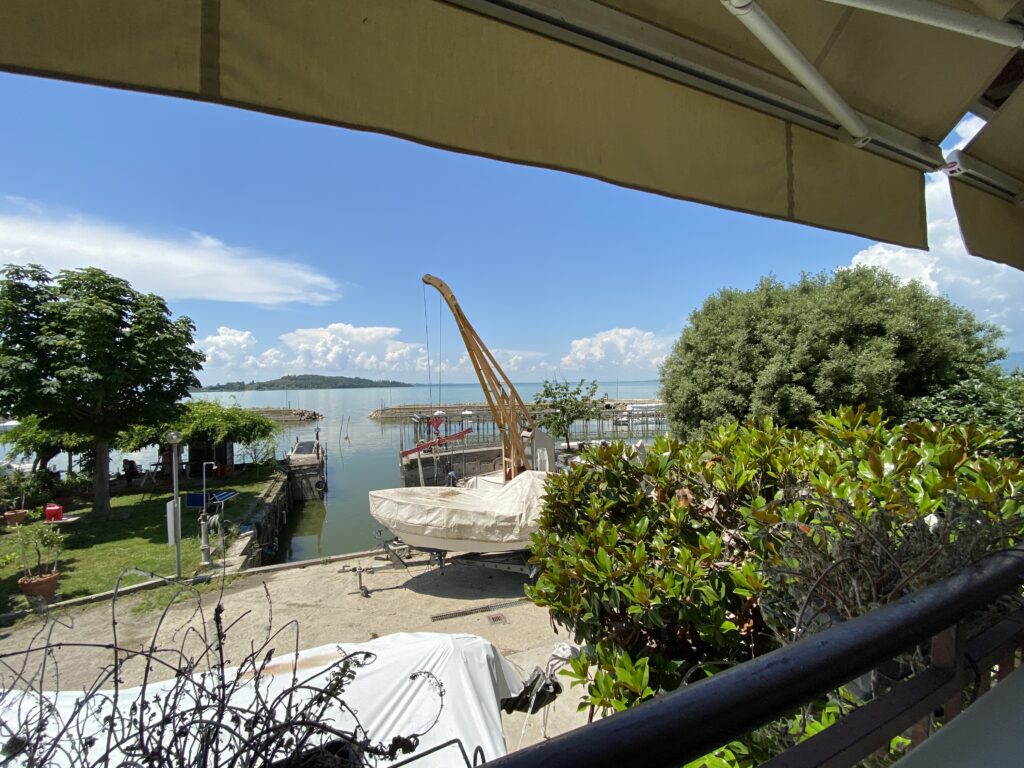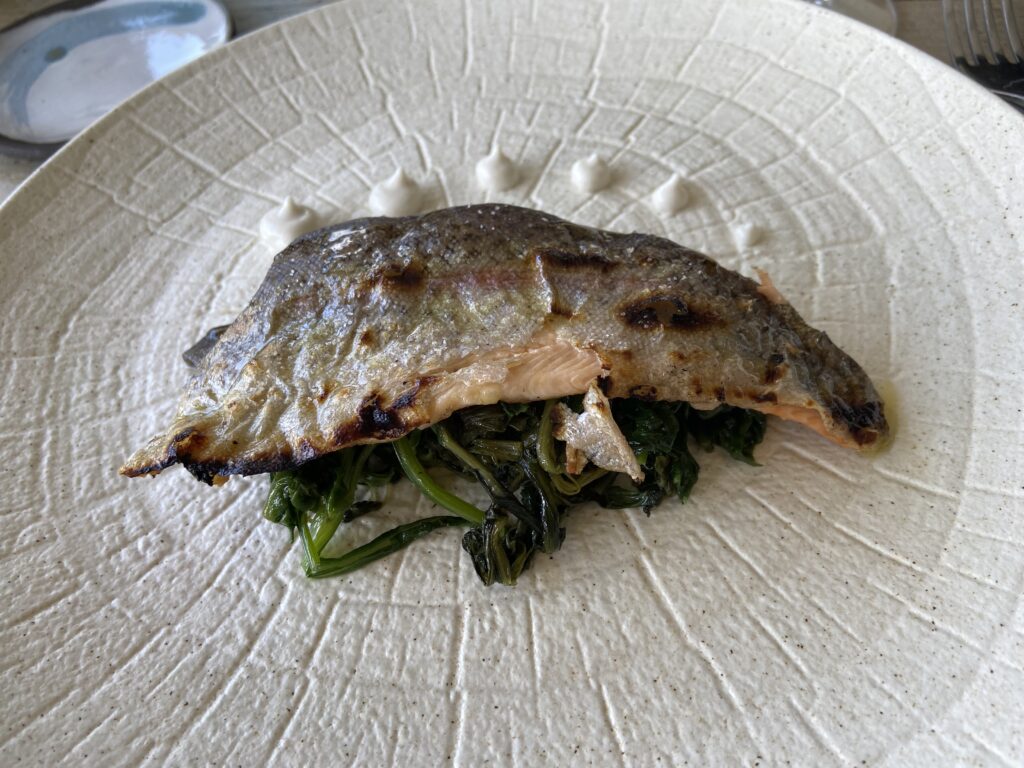 Finally a not so fun thing. I have a toothache, and it also seems to affect my sinuses on one side so I suspect an infection. I finally made myself go to the dentist, because there is a lot of pain now. A surprise to me, dentists don't have X-ray machines here. I'm so used to that in the US. He prescribed antibiotics and an X-ray at the hospital. I started the antibiotics but have to wait THREE WEEKS for an X-ray! Geesh.
Today is glorious too. Here is Monte Acuto from our terrazzo. And my haul from the Saturday kilometer zero market. Good food in our future!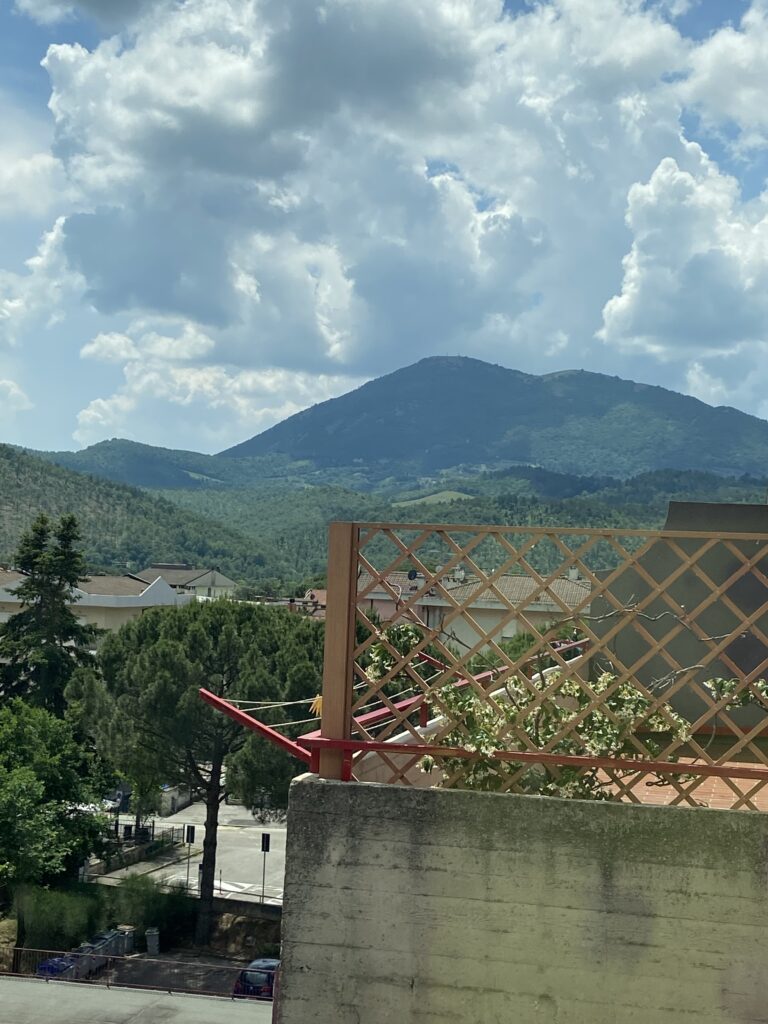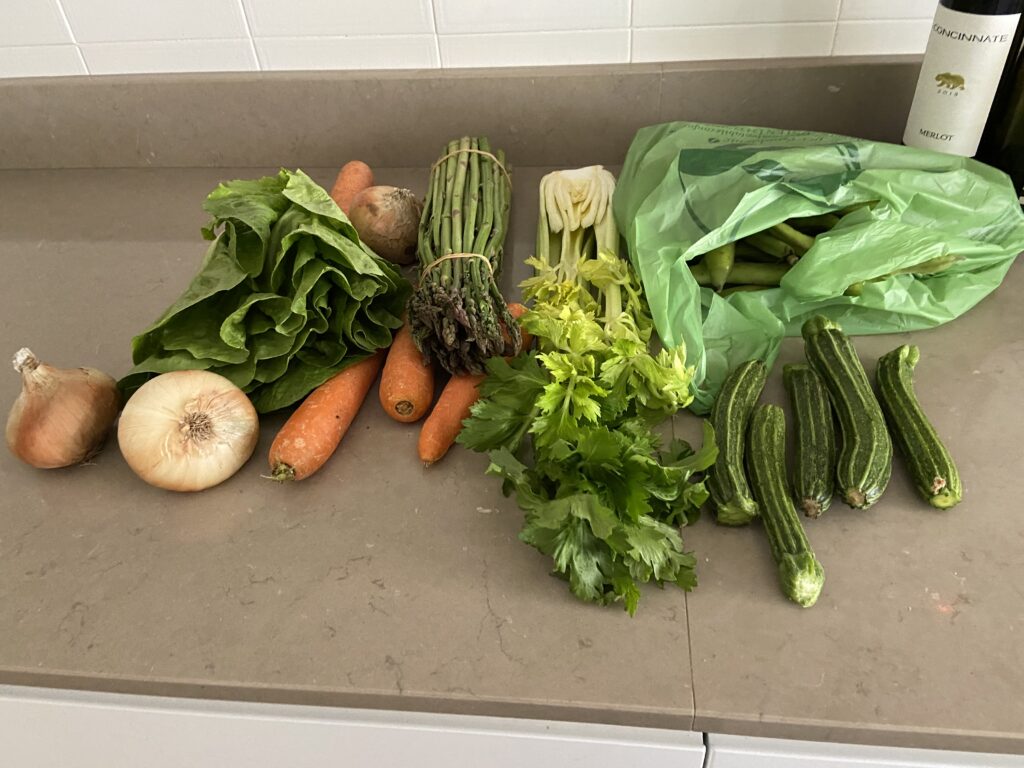 Buon weekend a tutti!