I just finished doing a virtual tour. Someone told me about the site virtualtrips.io. It has tours worldwide that you can sign up for — for free! It is a way for the poor out-of-work tour guides to make a little money through tips you leave. I decided to try one of Umbria of a town I've never visited, Corciano. The guide was Patrizia and she was quite good. I even see in the list of tours there will be two tours in — wait for it — UMBERTIDE!! I'm shocked! Dates not announced but I'll post when I hear. There are also other cool looking tours all over the world. This could be a fun way to see some of the world while stuck at home.
~~~~~~~
Today is Friday. And you know what that means!? Yes it's Regional food day from Calagrana. Today we will be in Lombardia. The dish is the perennial crowd pleaser, Ossobuco.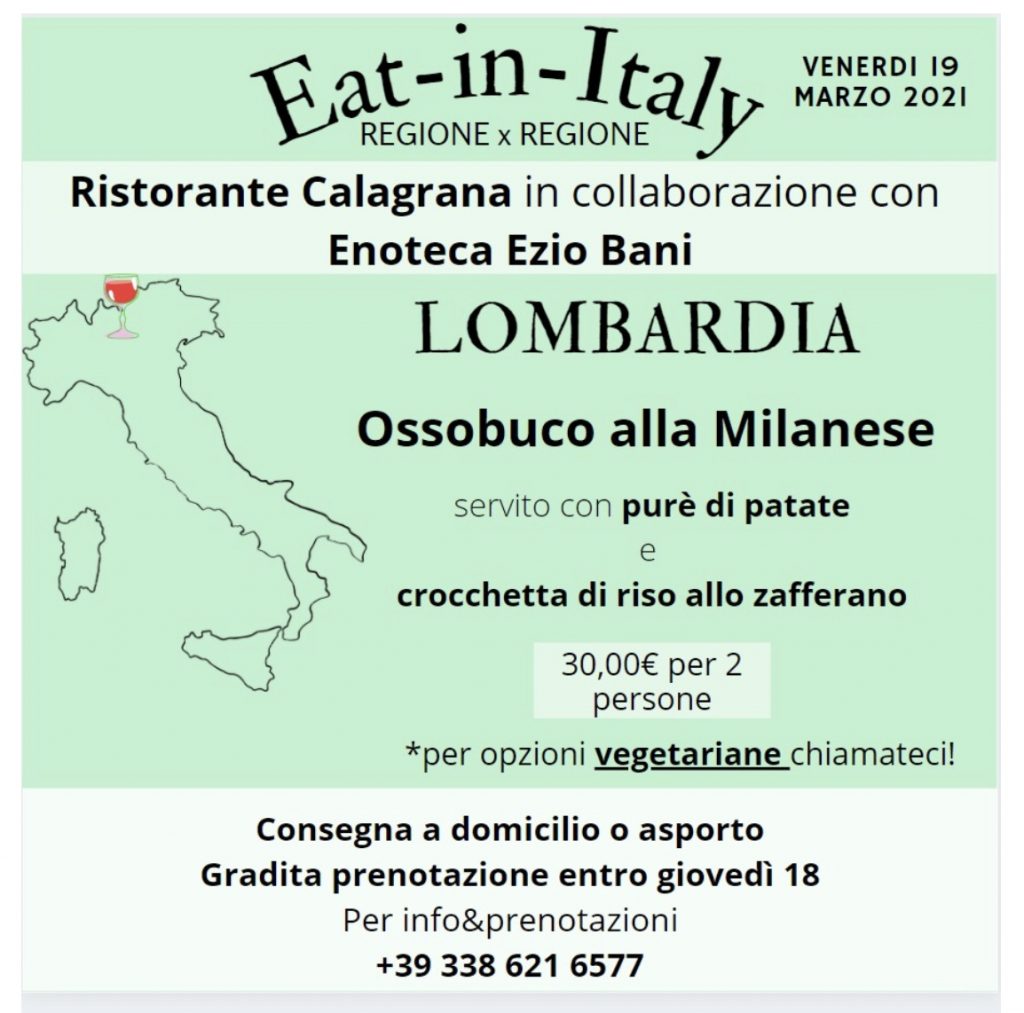 And here it is! It was one of the best things we've had on the Regional tour.
Italian sentence."Domani sto facendo commissioni". English. "Tomorrow I am doing errands" pronounced… doh-mah-nee stow fah-chee-end-oh com-miss-ee-owe-nee.
~~~~~
Stay safe! 🌈