Today I met up with friends at the Arezzo antique/flea market. A huge venue with a really diverse selection of things for every want and every taste. It is the first Sunday of every month and the Saturday prior. It was a beautiful day. The forecasts were for storms and rain. But we saw nary a drop. And the temperatures were perfect.

Arezzo is about a 50 minute drive from Umbertide. The city is in Tuscany and is said to be the most affluent in that region. It has a population of around 100,000. The city center is an amazingly beautiful city. Known as a city of gold and high fashion, it was home to artists and poets. It was originally Etruscan and later Roman.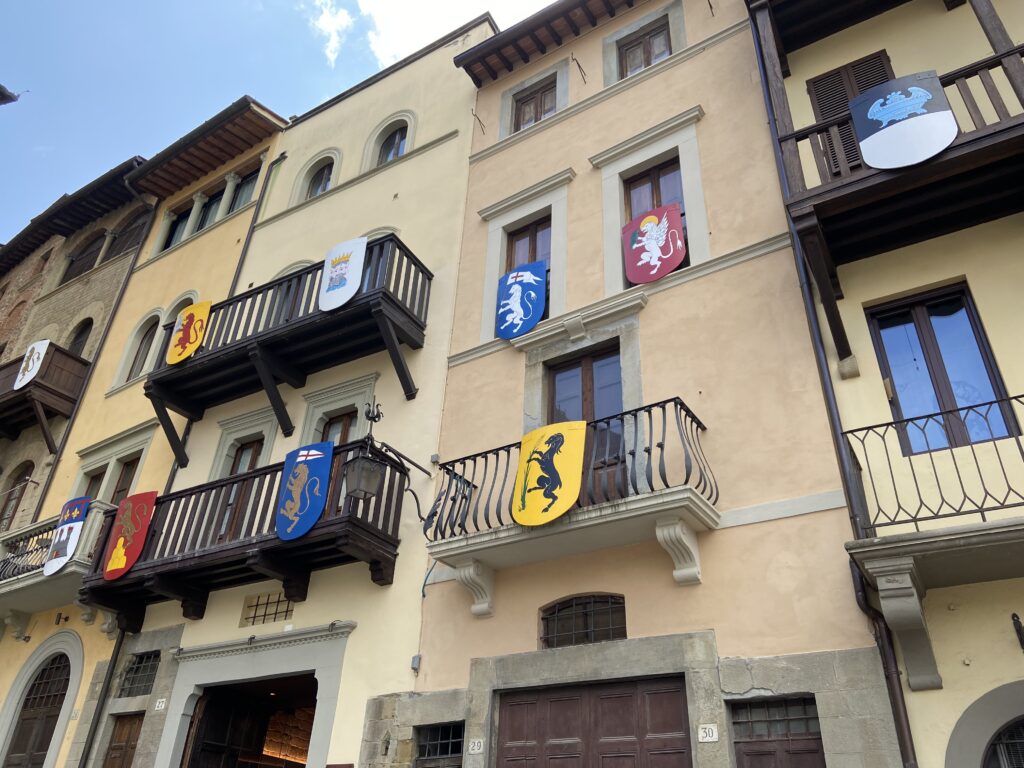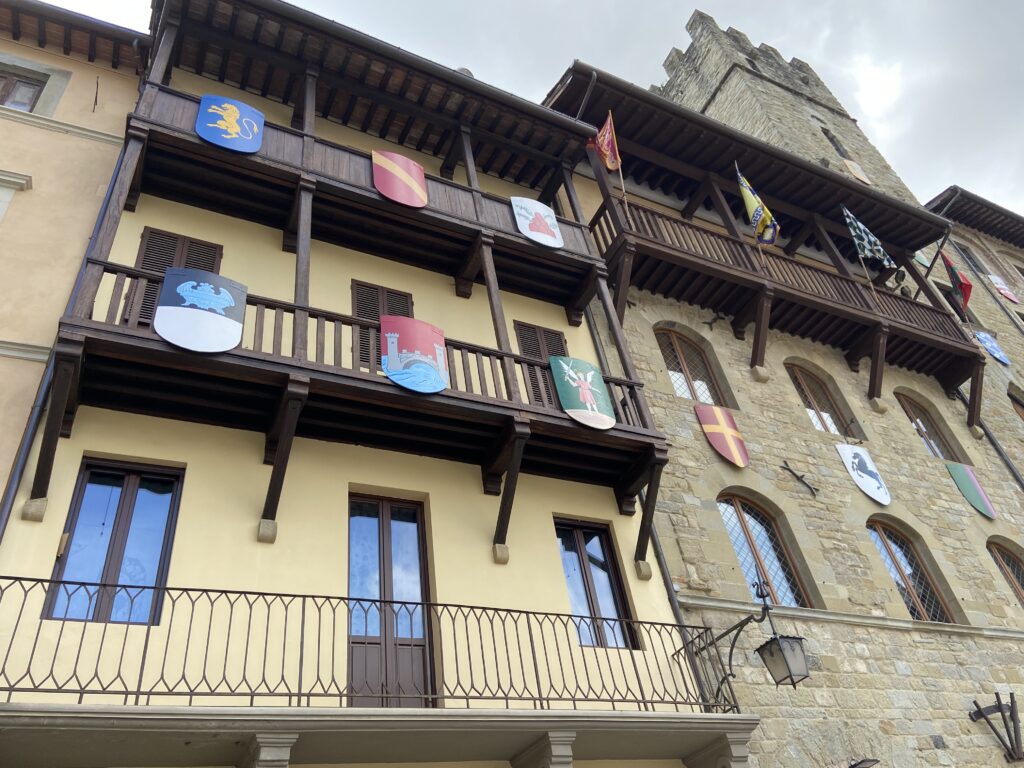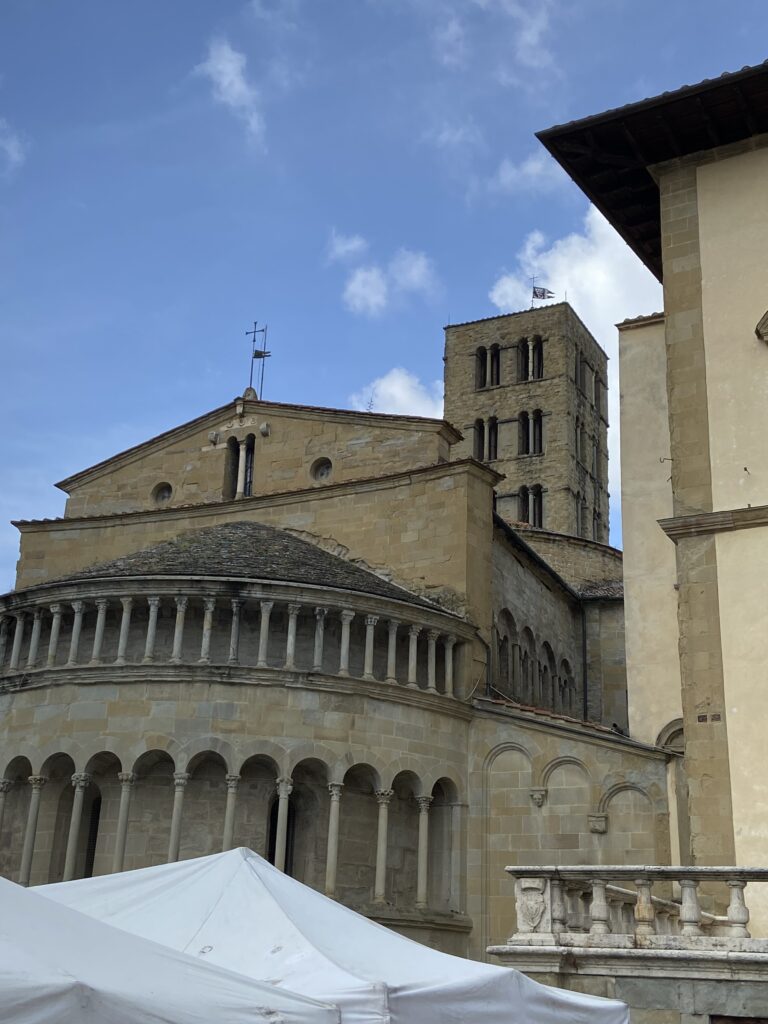 The market itself sprawls throughout the city. I heard more American English being spoken than I have in years. I was reminded by one of my companions that this was, after all, Tuscany. The biggest magnet to American tourists. So close to Umbria with all its treasures. But I am ok with that. Let Tuscany keep the crowds! Here are pictures of the market. Luther asked for the book stall pictures. He didn't come because he loses interest in these things rapidly.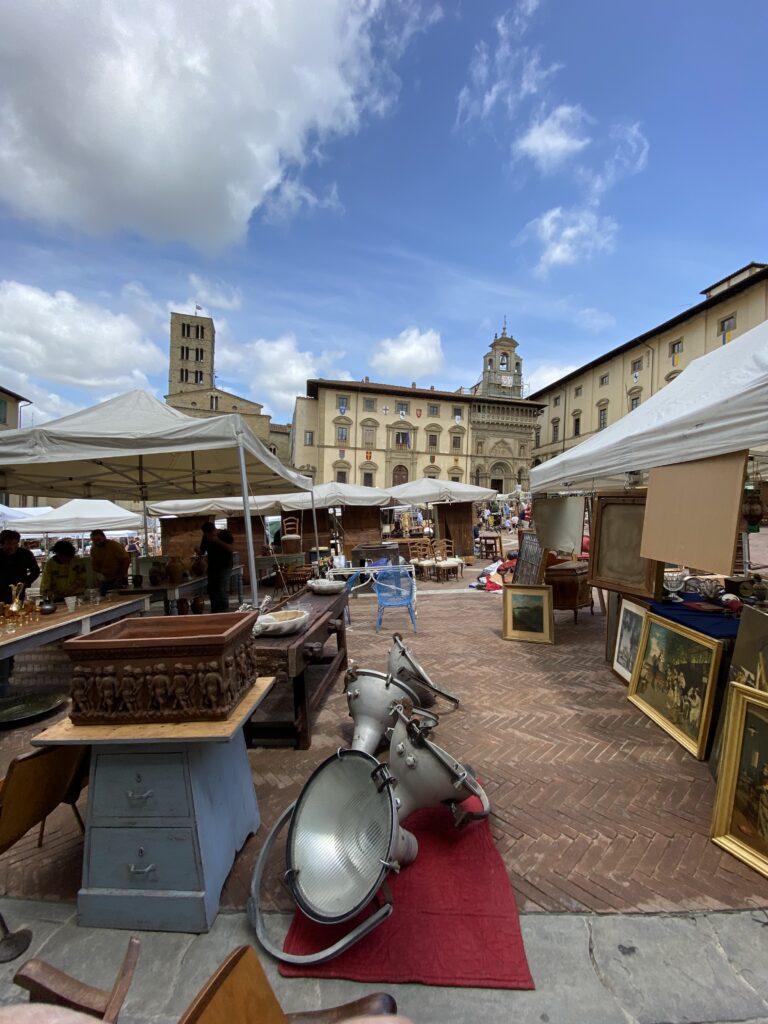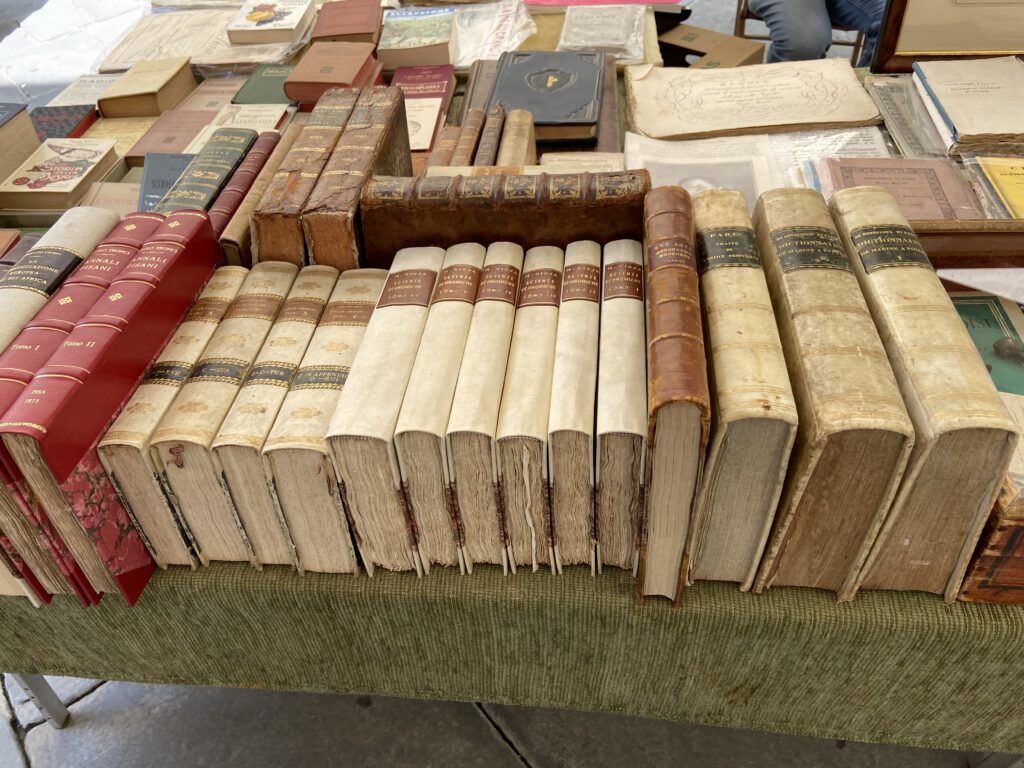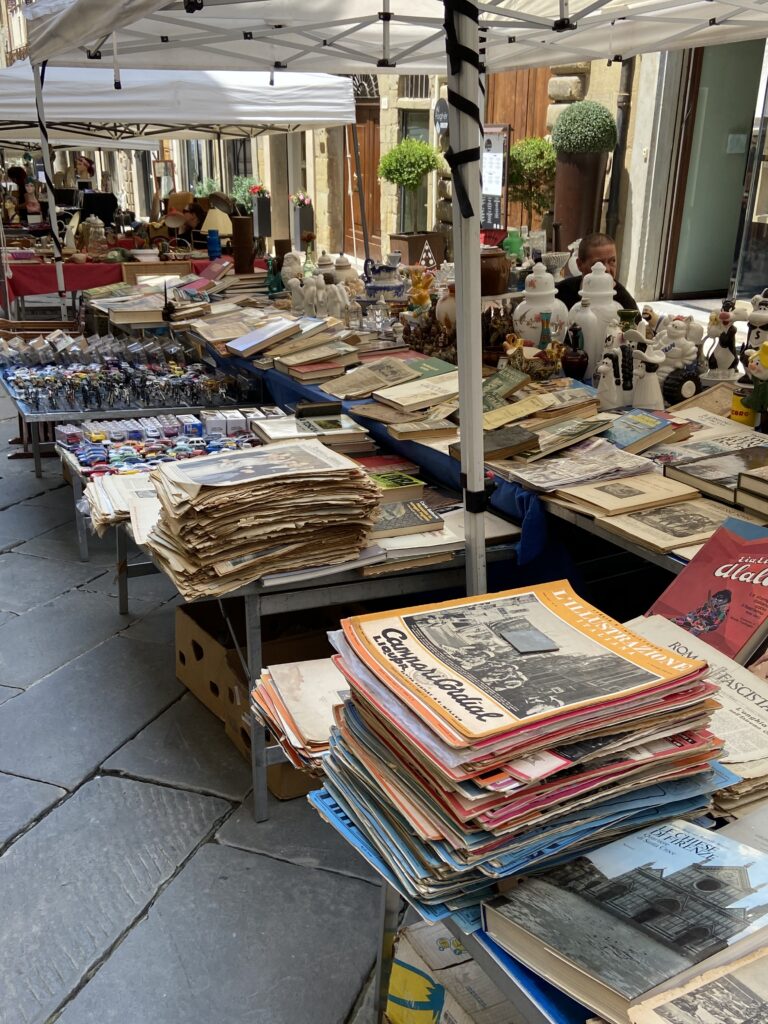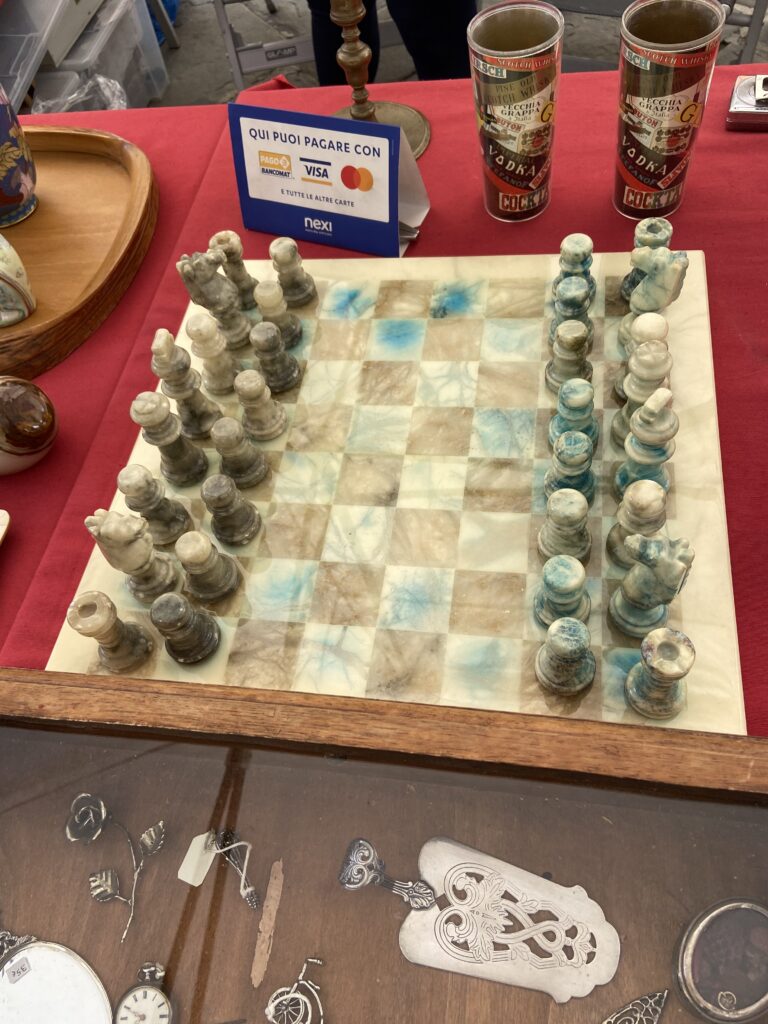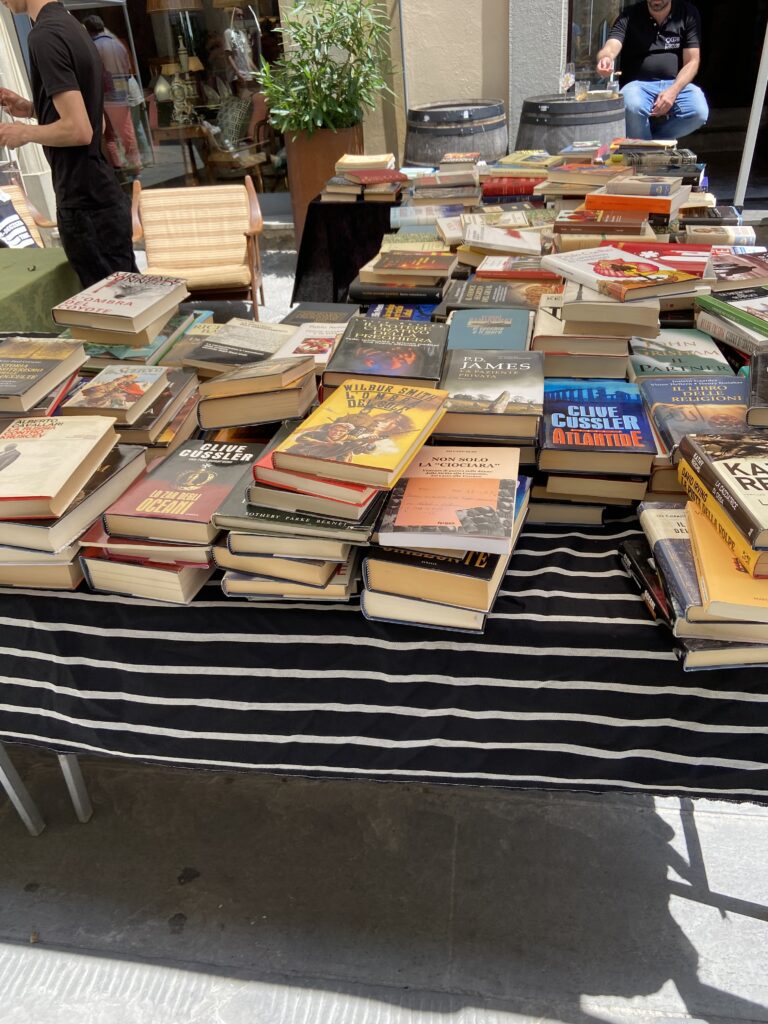 We stopped for lunch at Cavour 42 Trattoria. It was a very pleasant place. The outside tables were in a pretty covered arcade. There was a cool breeze blowing through and it was quieter and calmer than most places in the market. I enjoyed my lunch but it wasn't great. The company I had made it perfect. Doug brought Georgia, his dog, and there were lots of other dogs including a sweet pitty at the table opposite. We had a nice Rose from Chianti.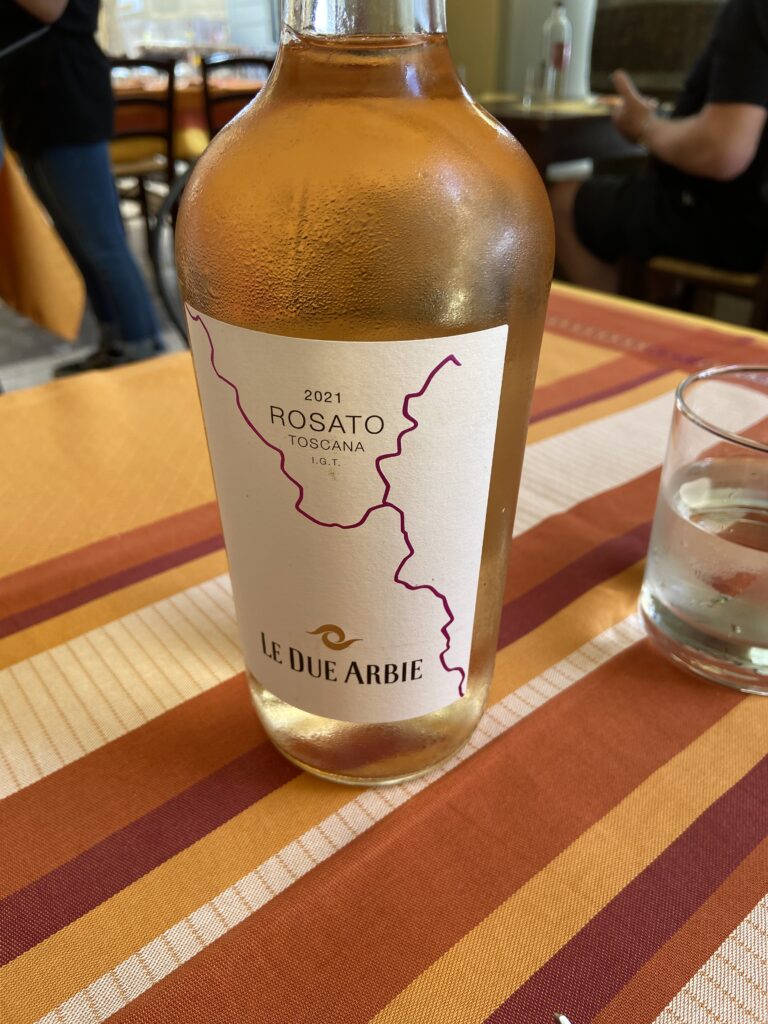 I didn't buy anything. All three of us have new homes to furnish so it was fun. I did see some things I liked. I'll go back again. Maybe I can get Luther to come next time!
~~~~~~~~
We have been blessed (?) with a mourning dove nest on our terrace. There are finally two chicks. They are looking like they are getting close to fledging. We try to not scare them.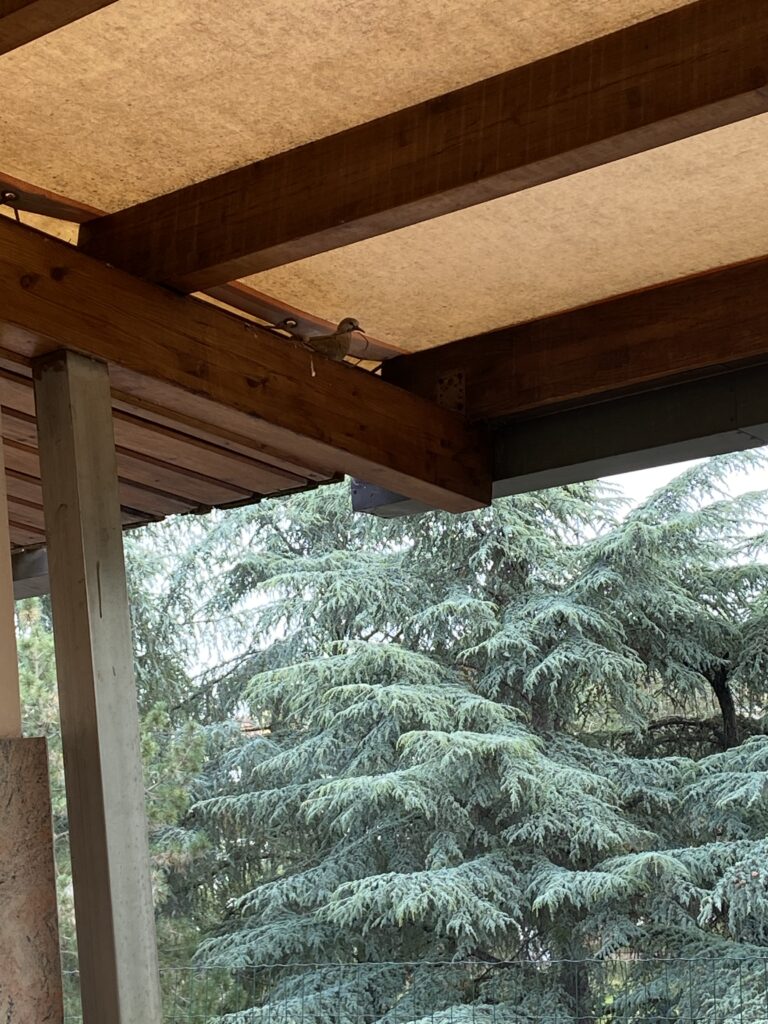 Finally I have the funniest little teeny stunted hydrangea that came up from left over roots. It has bloomed. My hand in photo for reference to size. Plants are amazing.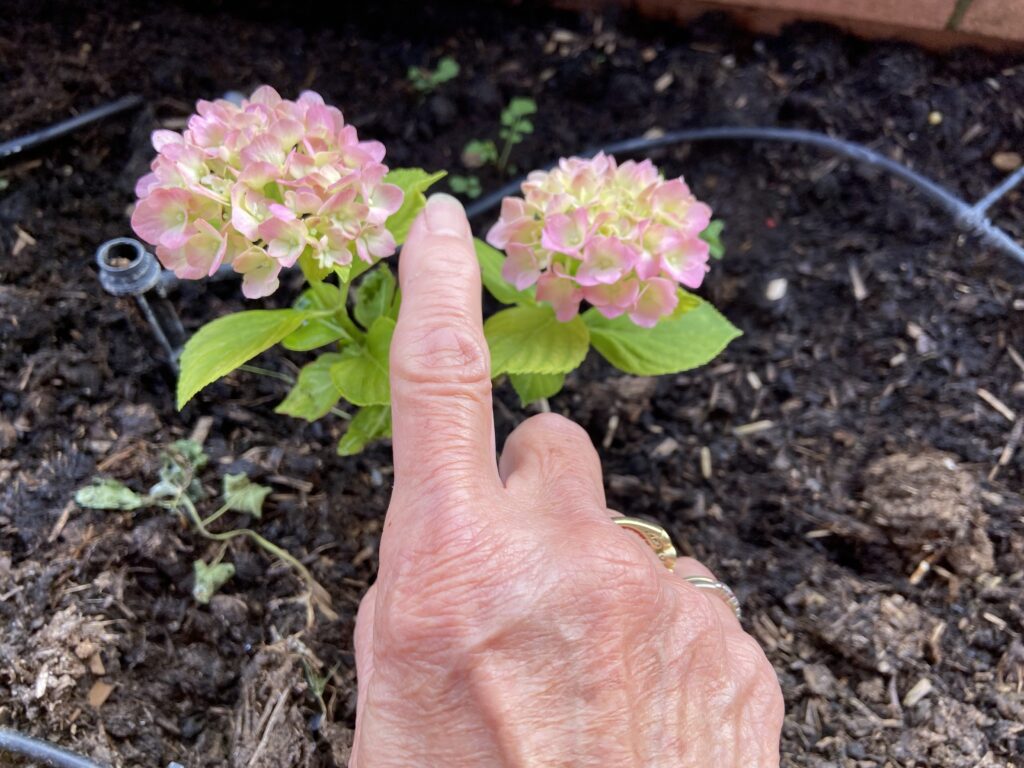 Buon weekend, and happy Fourth of July to all! We have a group of Americans coming for lunch that day. It will be fun!