Links to trip parts
Part 1. Amsterdam
Part 2. Stuck in Amsterdam
Part 3. Rouen France
Part 4. Le Havre and Honfleur
Part 5. Caen and the D-day beaches
Part 6. St Malo
Part 7. Lorient
Part 8. La Rochelle
Part 9. Bordeaux

Tuesday 29 August
Last night we dined up on the deck and saw a lovely sunset. And later the blue moon rising.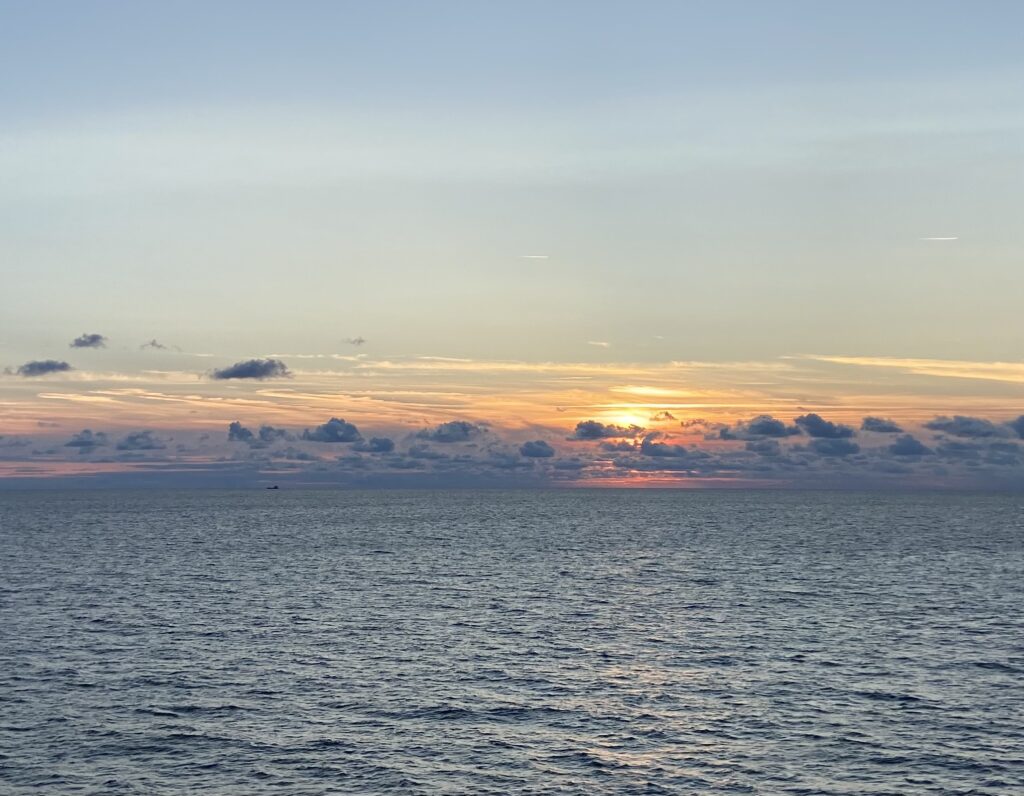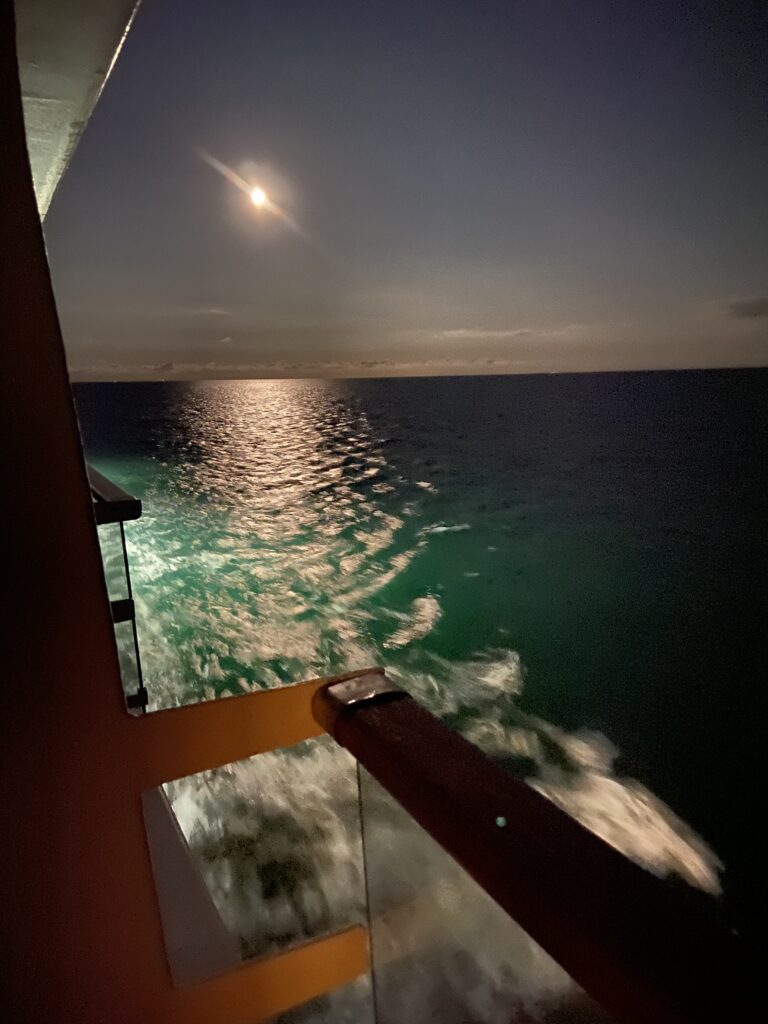 Yesterday we visited Caen and from there we booked a private tour of some of the D-day beaches and cemeteries. There was a slight mix-up. We arrived at the coast and navigated a lock. Then they debarked all those who had booked the Windstar tour. It was full or we would have done that. Since it was full we booked a private tour. But it goes out of the actual city of Caen. So we traveled up the canal which took 2 hours. This meant we met our driver a full hour later than planned. It was OK we would do what we could do. It was a perfect day. Sunny and cool.
All was not a waste though, sailing through the estuary was beautiful and we actually went through the Pegasus bridge draw bridge. It was cool. Lots of folks there waving at us and our captain blew his big ole whistle several times. Here are some photos along the way, and of Pegasus bridge.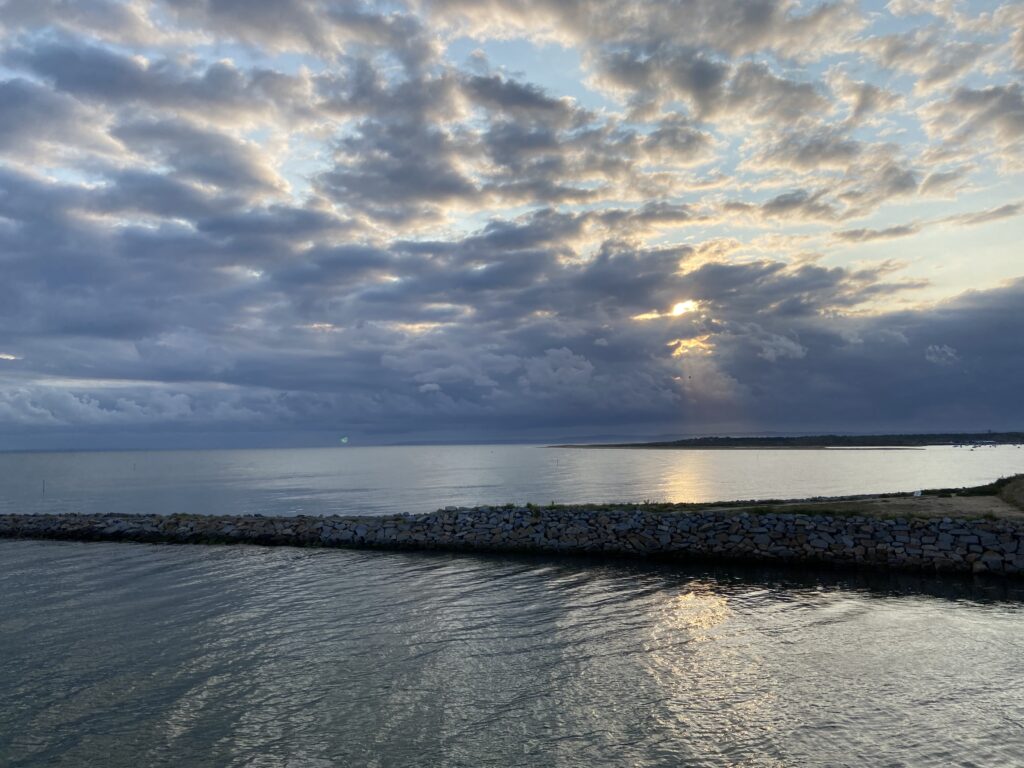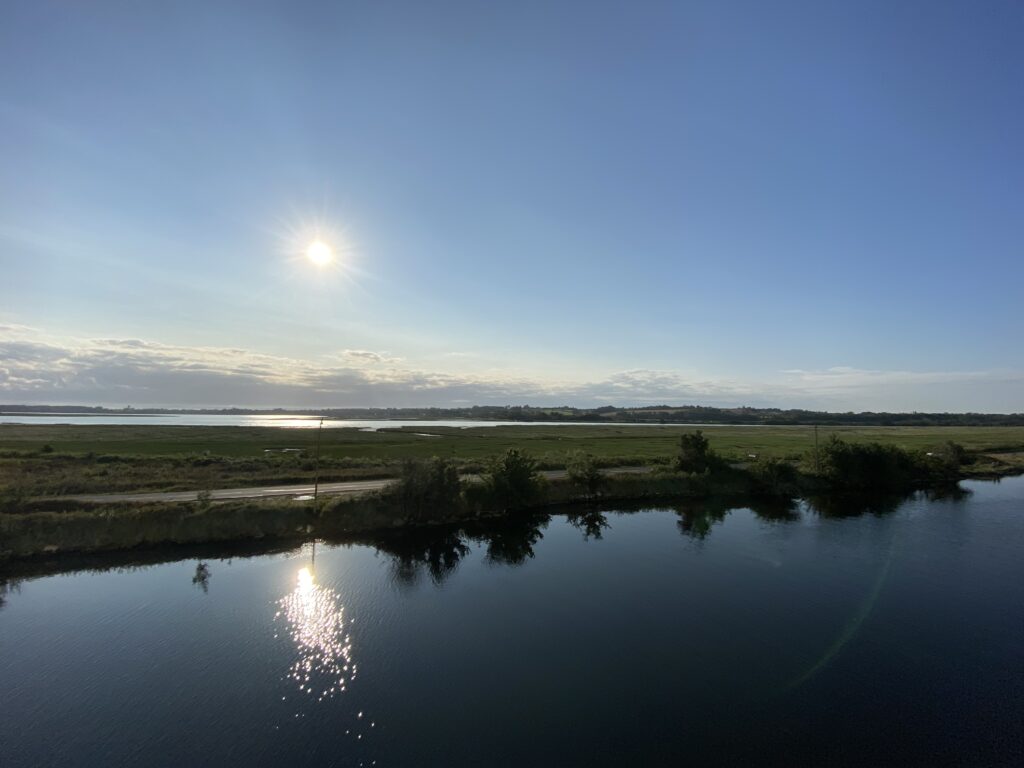 Pegasus Bridge. Originally built in 1934 and replaced with a new design in 1994. It was one of the most important bridges during the invasion in Normandy during World War II.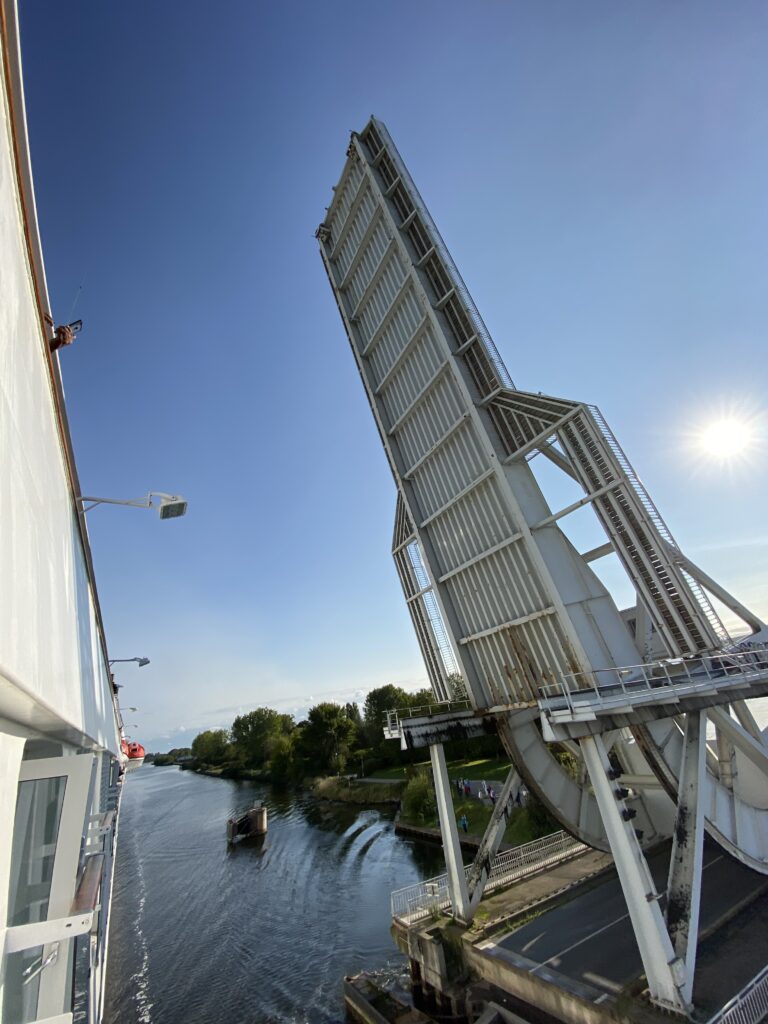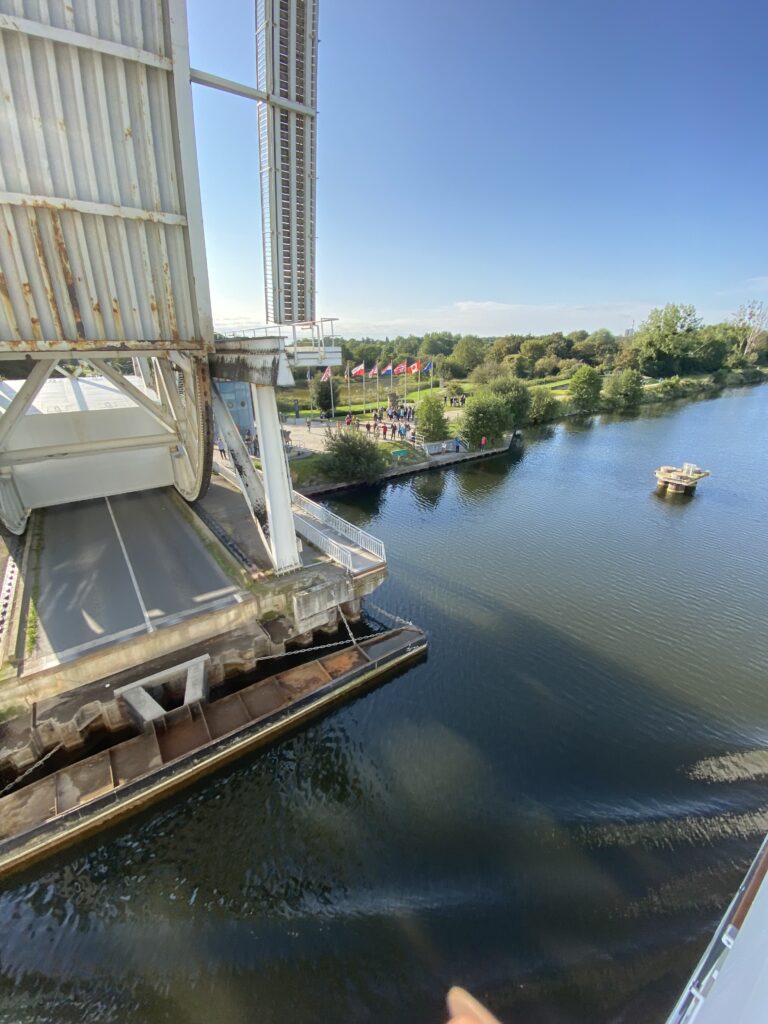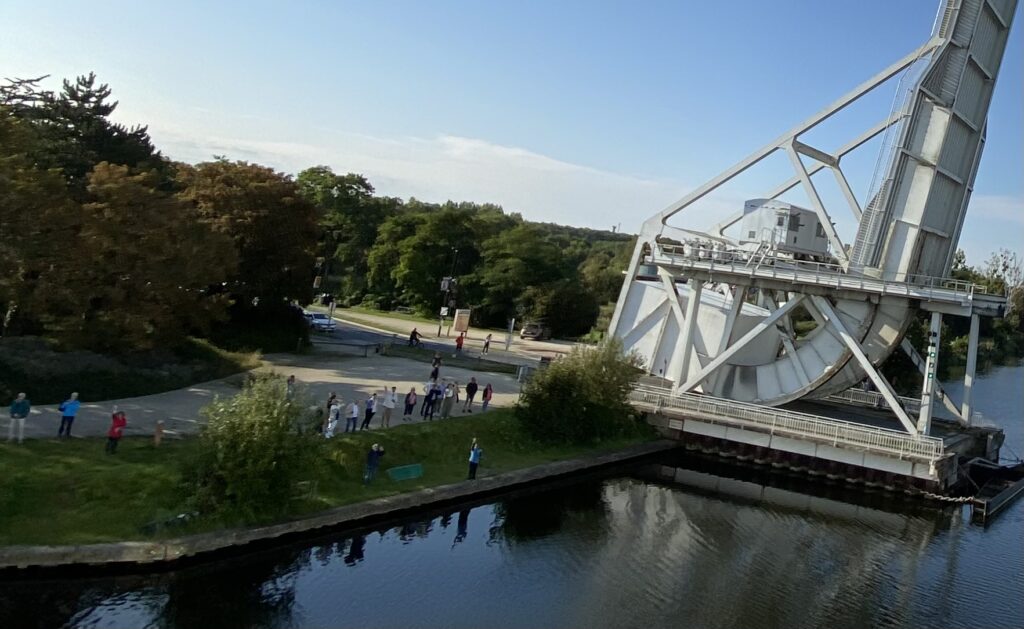 We docked at precisely eleven and found our young and enthusiastic guide, Victor. We had a black Mercedes mini-van. Our first destination was Pointe du Hoc. This beachhead was between the two American landing sites of Utah and Omaha beaches. It was a German stronghold with six enormous guns which could spin 360 degrees and shoot 12 miles. Enough to reach either Omaha beach or Utah beach. About six hours before the main invasion a division of U.S. Rangers landed. There were 254 of them. Their job was to take out as many of the guns and Germans as they could. About 30% of them were wounded, killed, or MIA. I am impressed that the left this place just as it was at the end of the battle. Easy to picture what happened there. Here are pictures with subtitles.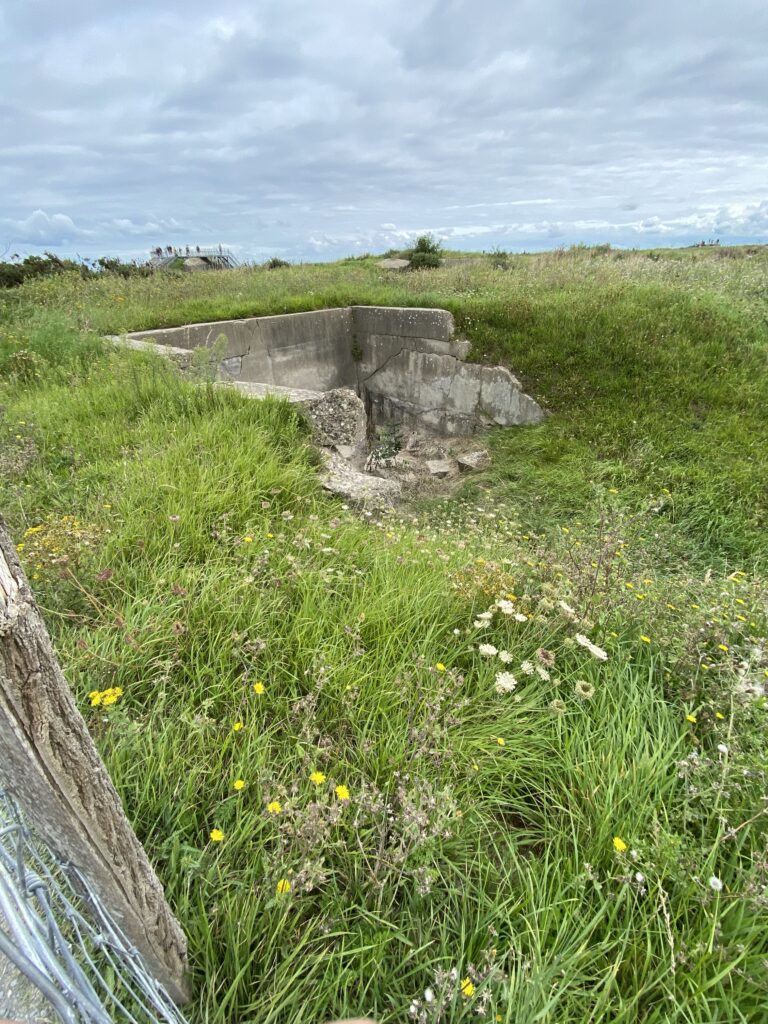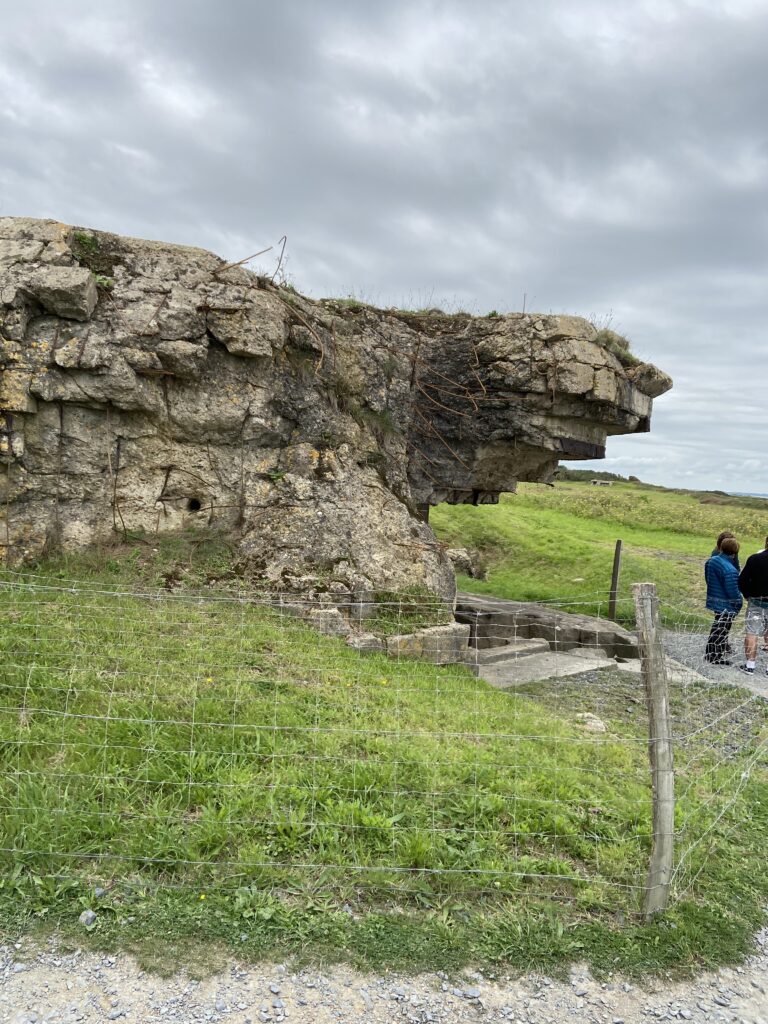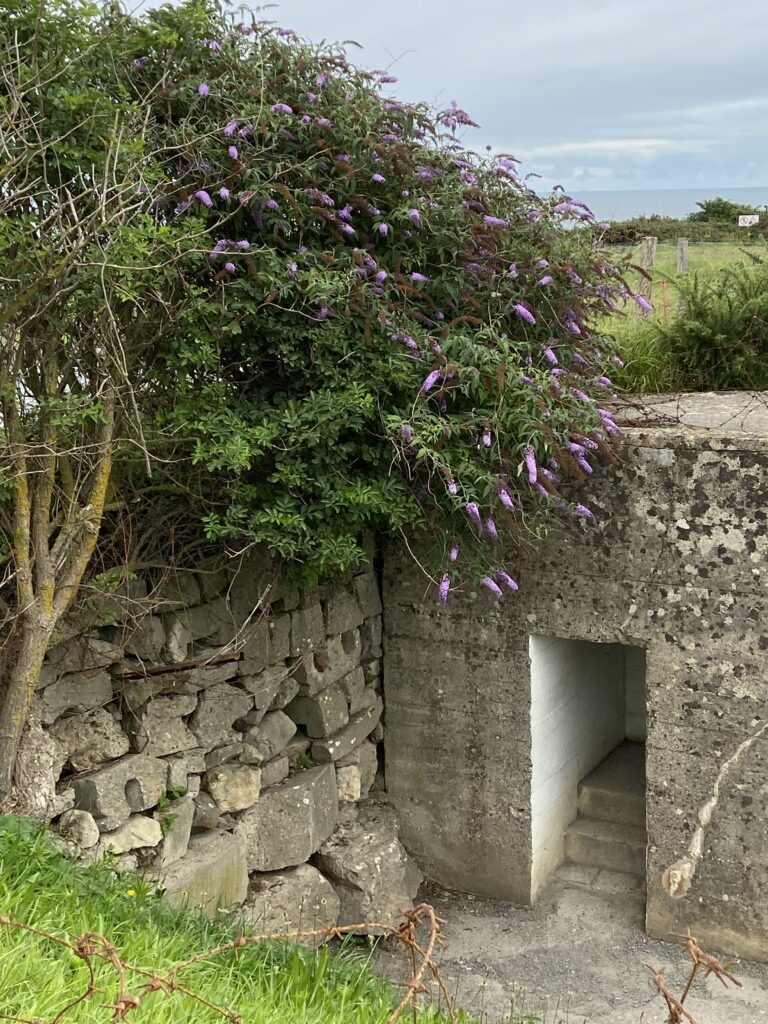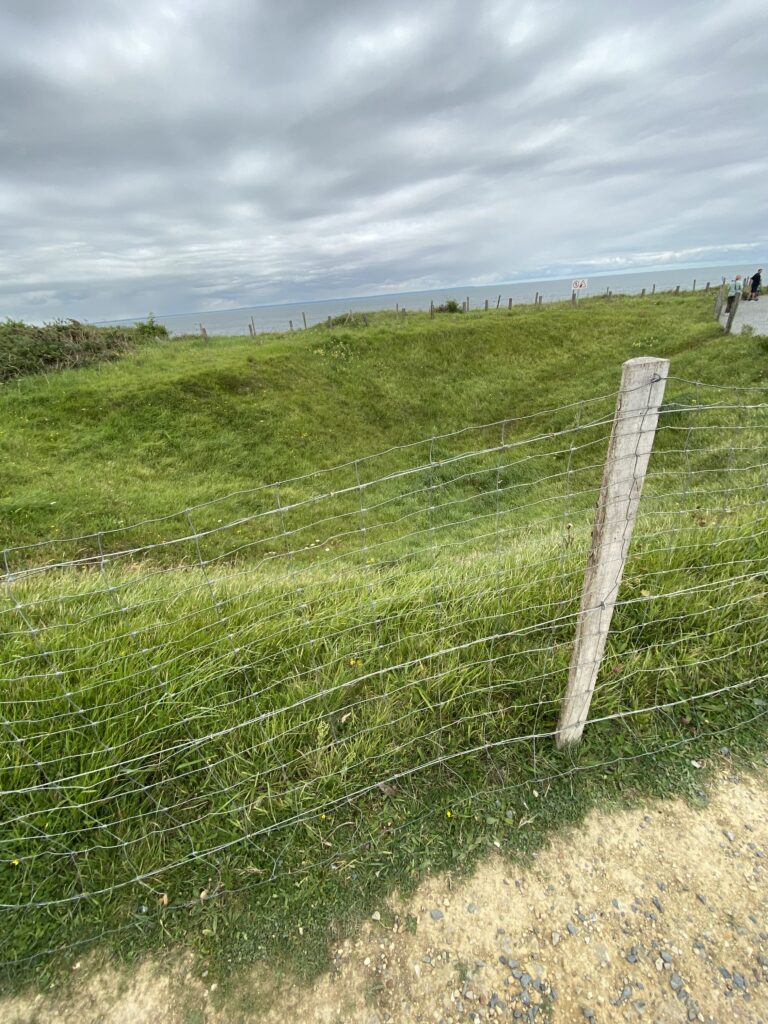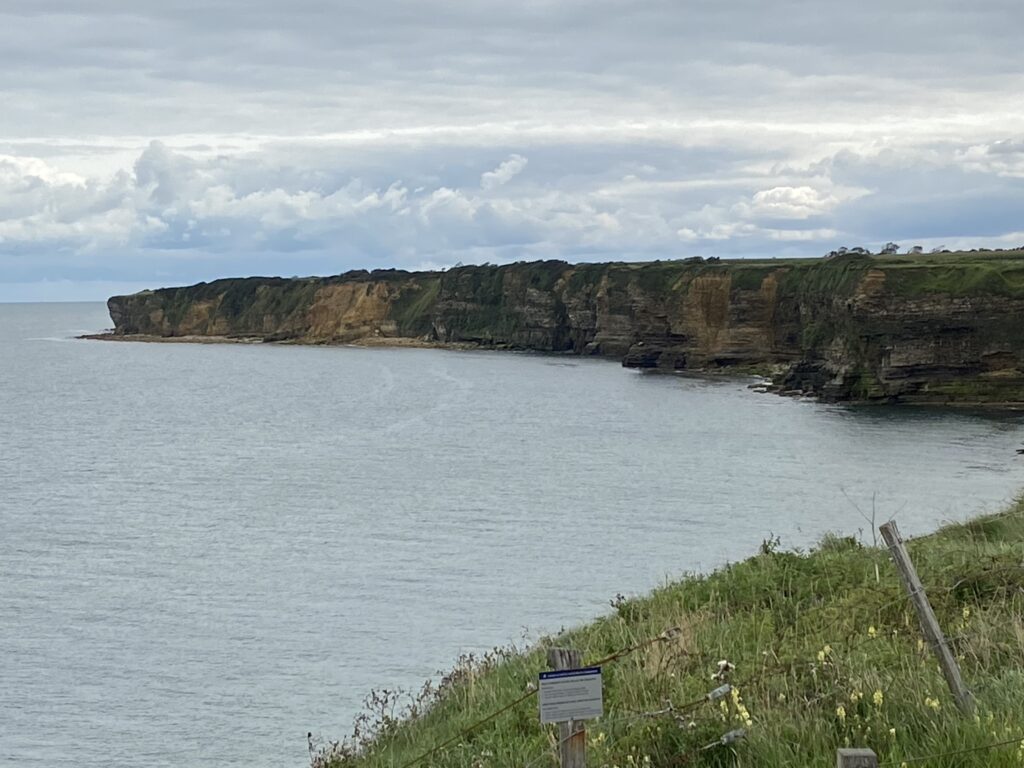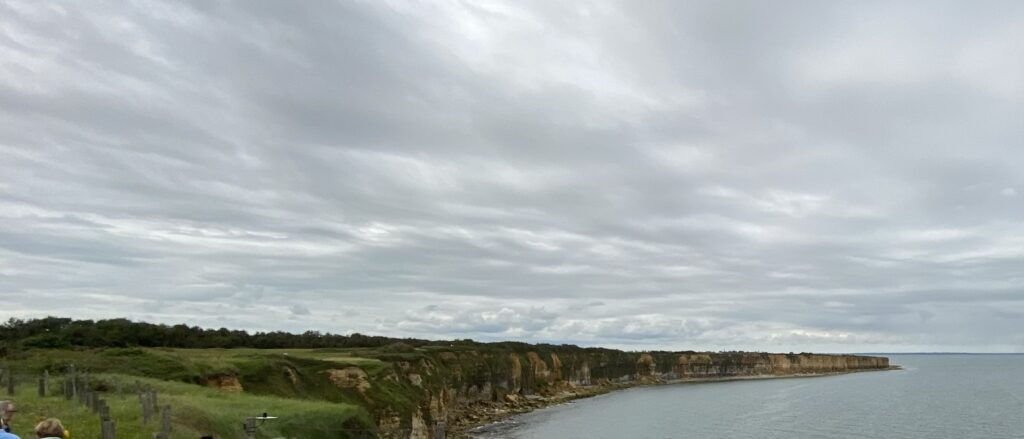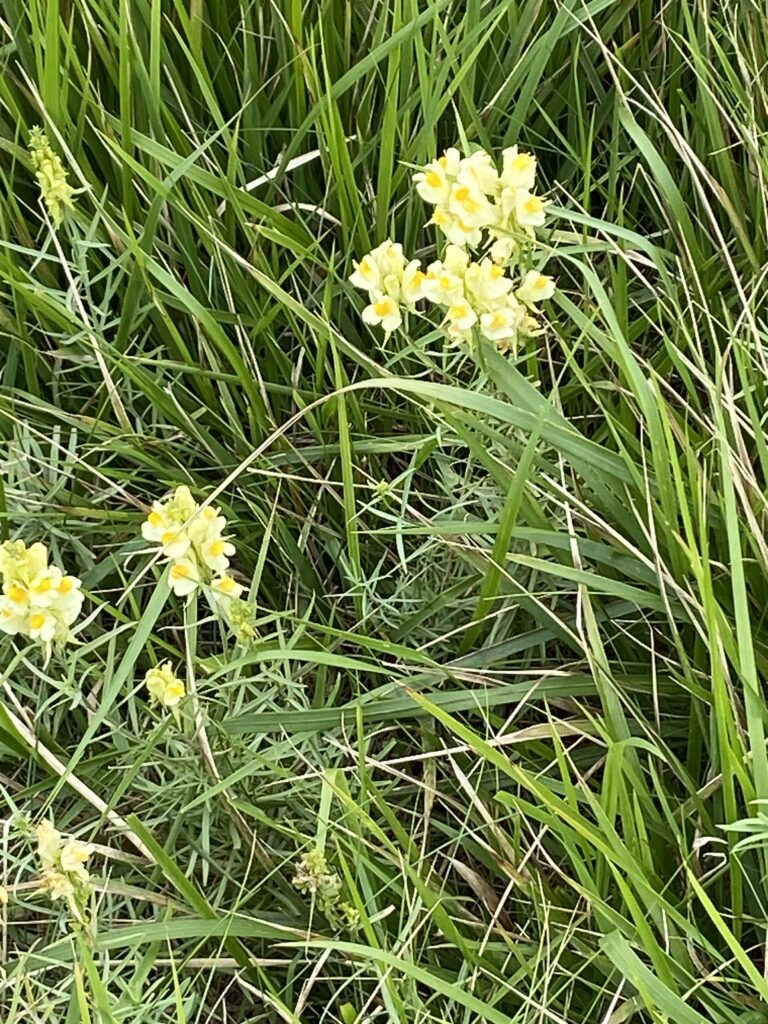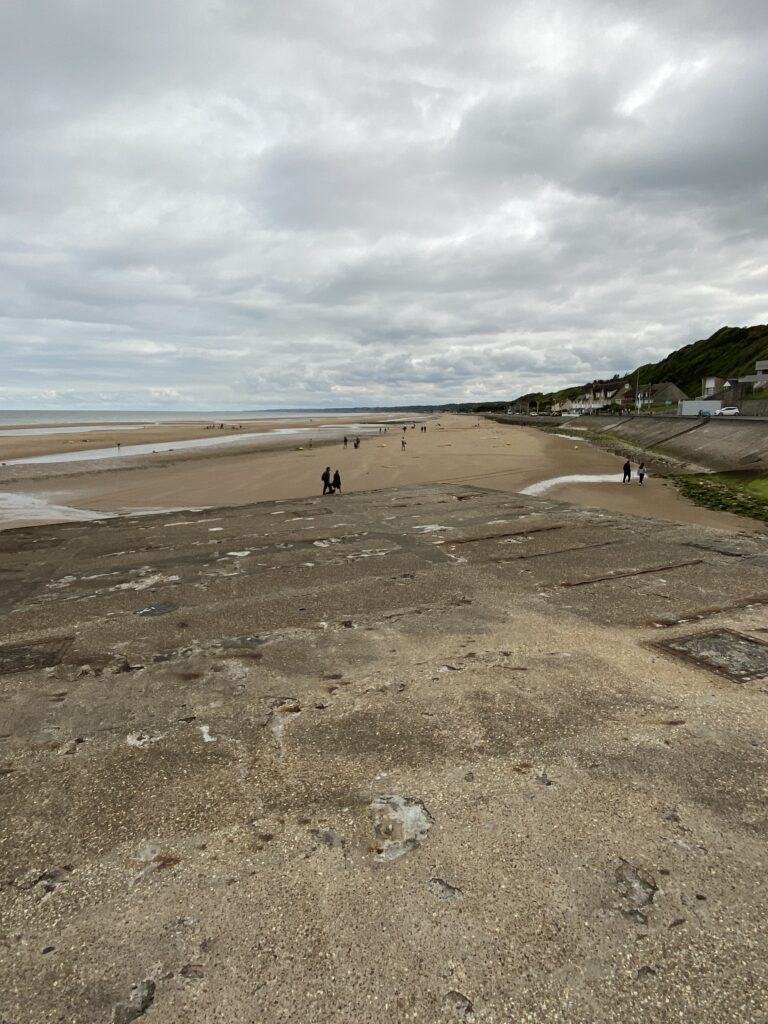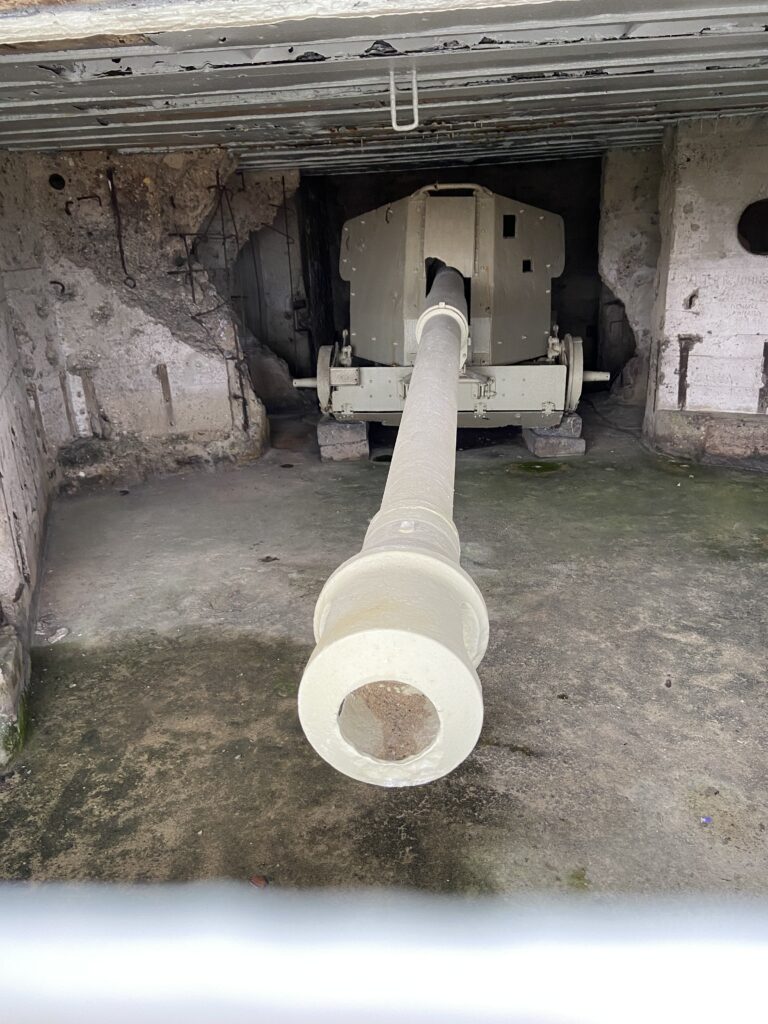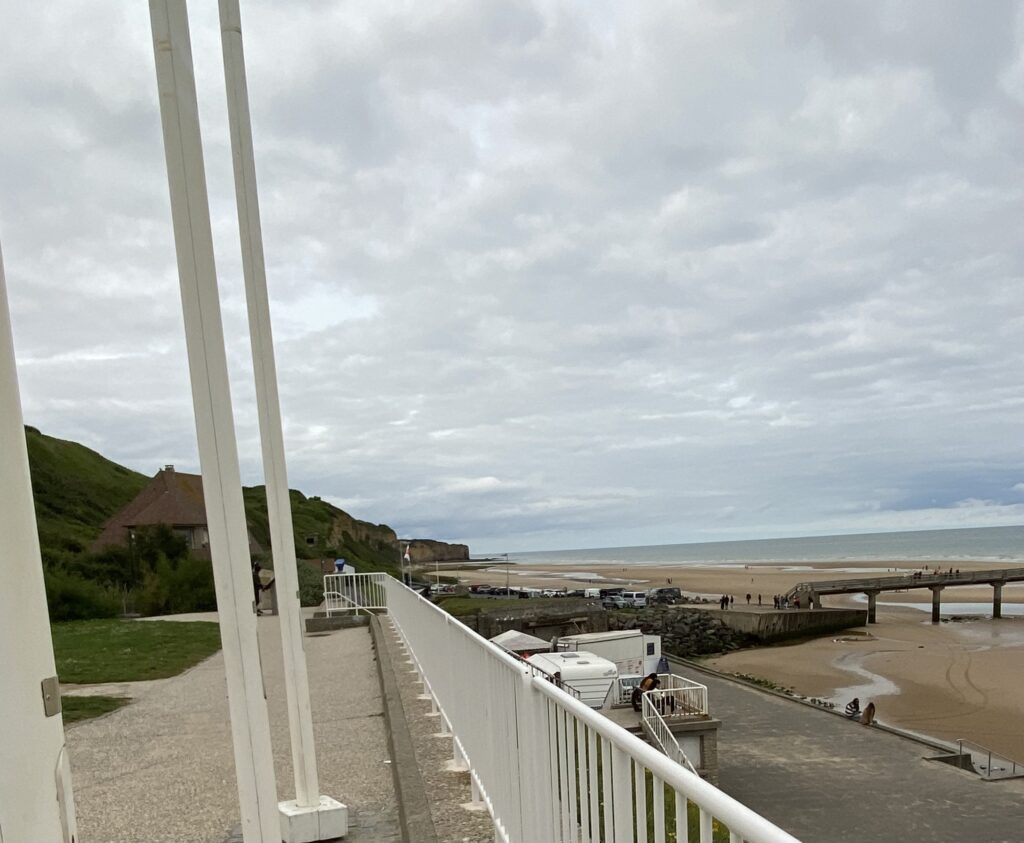 We next visited the American Cemetery. A moving place. Over 9,000 crosses and stars of David. The average age was 23. Most died in June and July of 1944. The cemetery is overseen by a caretaker, boss of the cemetery. He or she must be American or Canadian. The caretakers house is on the cemetery grounds. The cemetery is immaculate. I always cry here. This is my second visit.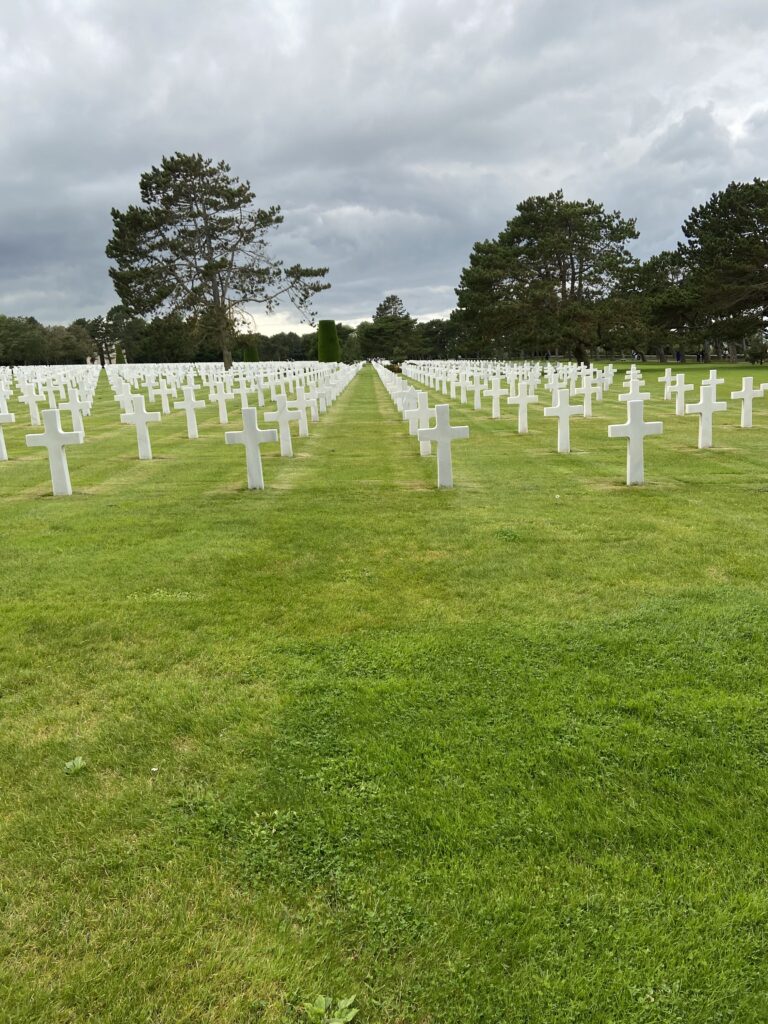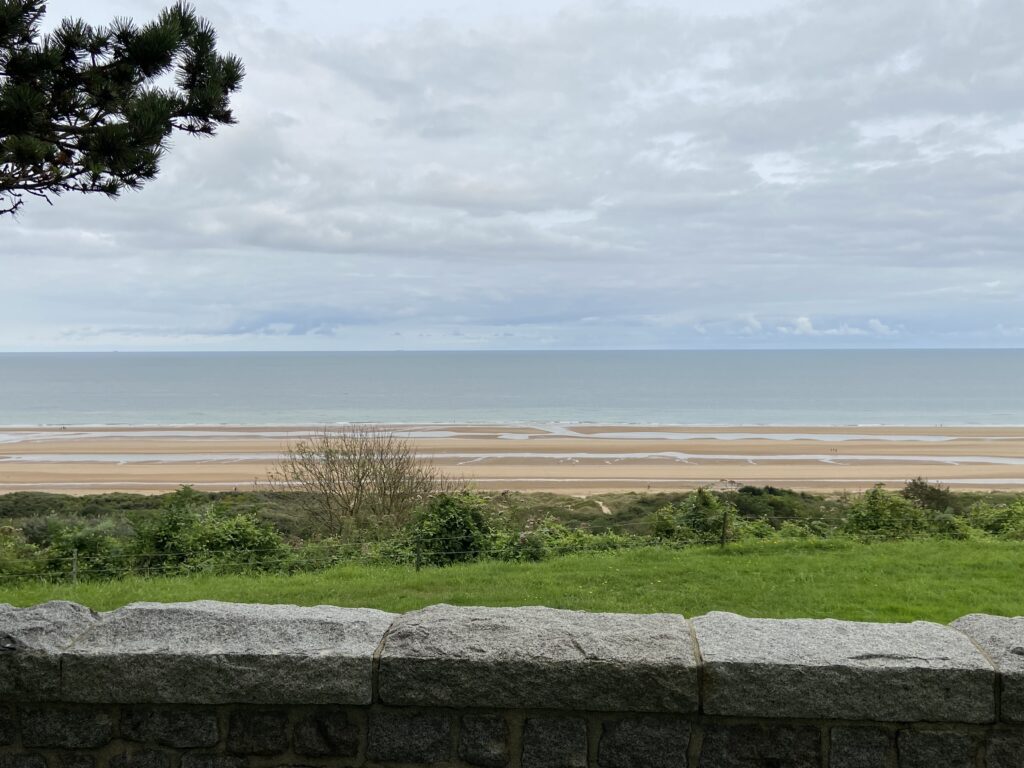 It was a terrific tour. We all liked Victor. We had lunch in a restaurant on Omaha beach. I had Moules Frites. Delicious.
Next up, St. Malo Brittany.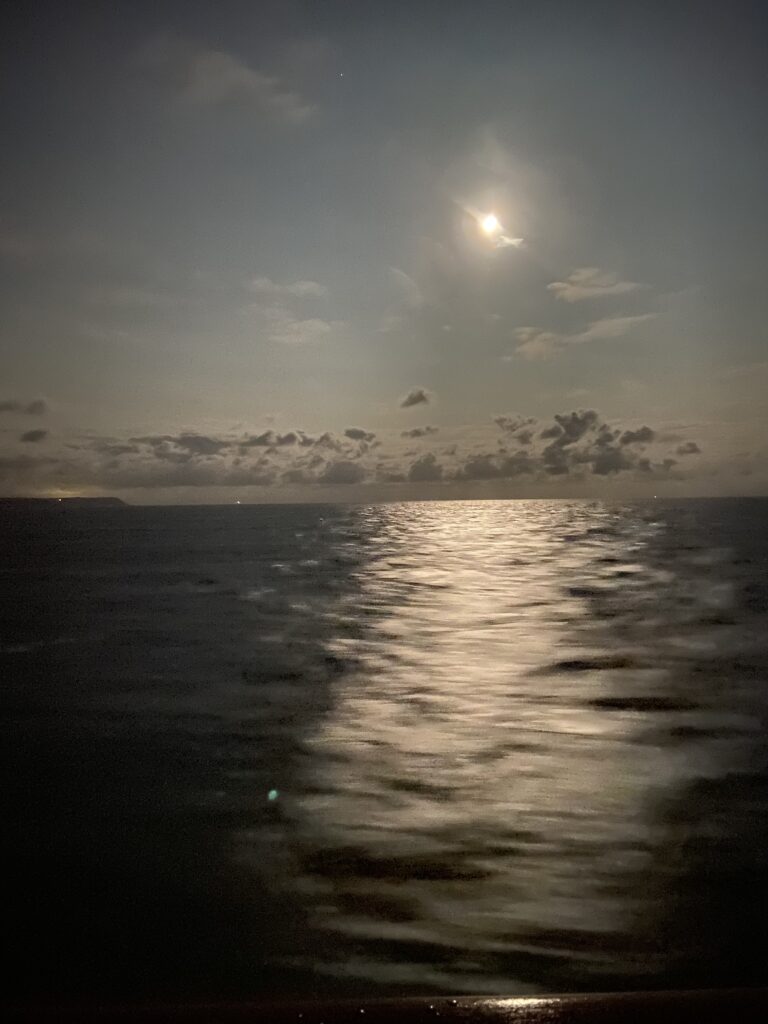 Links to trip parts
Part 1. Amsterdam
Part 2. Stuck in Amsterdam
Part 3. Rouen France
Part 4. Le Havre and Honfleur
Part 5. Caen and the D-day beaches
Part 6. St Malo
Part 7. Lorient
Part 8. La Rochelle
Part 9. Bordeaux