On Saturday we had lunch with one of my long-time friends who was once my boss many moons ago. She and her husband are visiting Italy and are staying near Cortona. We met in the middle at a restaurant we have passed by a million times, but never have we eaten there. It is on the top of a mountain and has a view to die for of Lago Trasimeno. It is called Lo Scoiattolo which means the squirrel.
She brought me a couple of things from home — first, some always much appreciated ziplock bags. Between Shirley and other friends I think I am now set for a couple of years! But she also brought me a package of Alaskan smoked salmon which she had bought while on a cruise in Alaska. What a great thing to get! I haven't had this for donkeys years, which, trust me, is a long time!
So, I decided to make a recipe I have been waiting to try. Pasta with pistachio "cream" and smoked salmon. The pistachios are not a cream. They call them a pesto, but not a normal pesto to me. It is just ground up pistachios and olive oil, and a little salt and water. It becomes very creamy.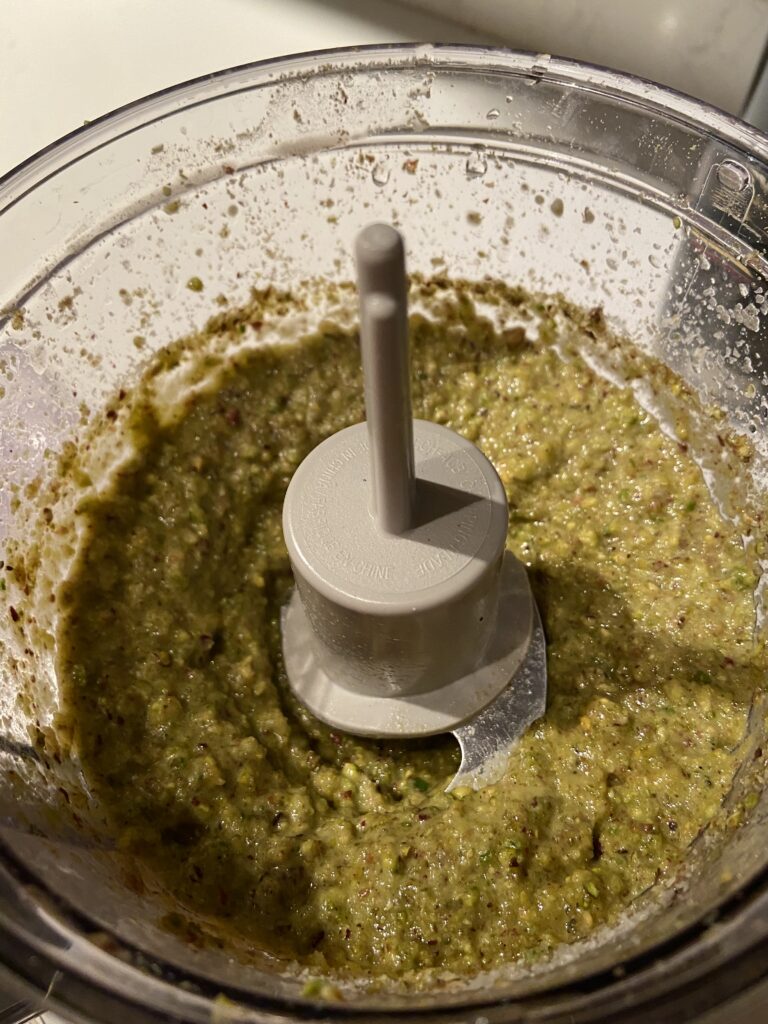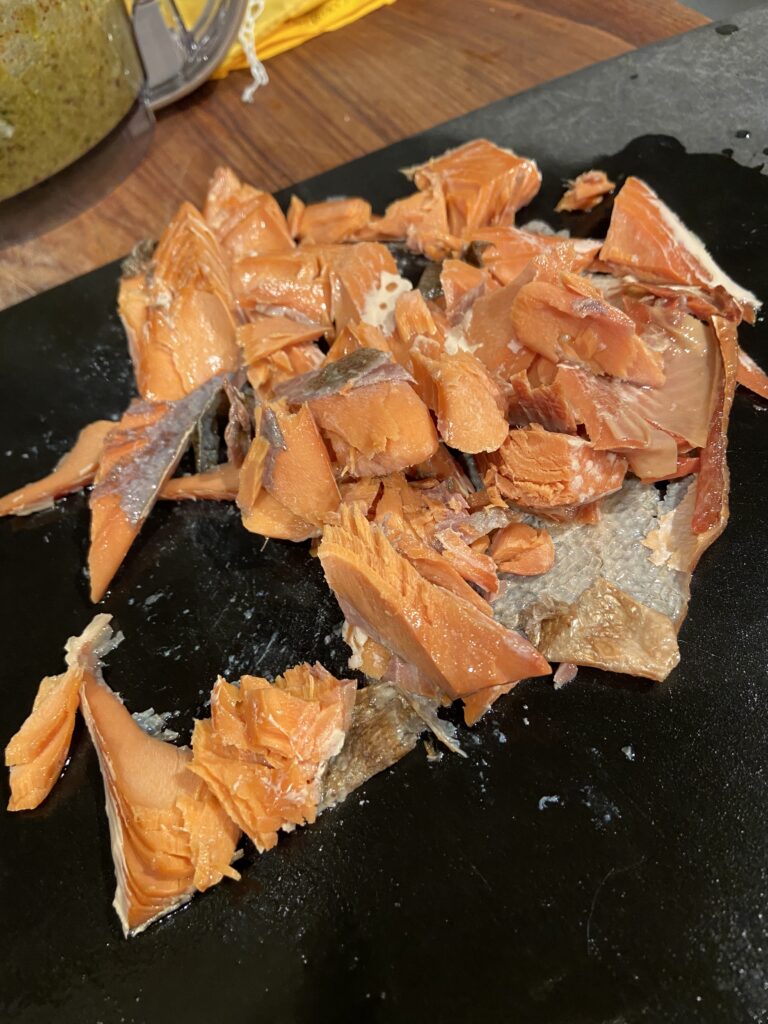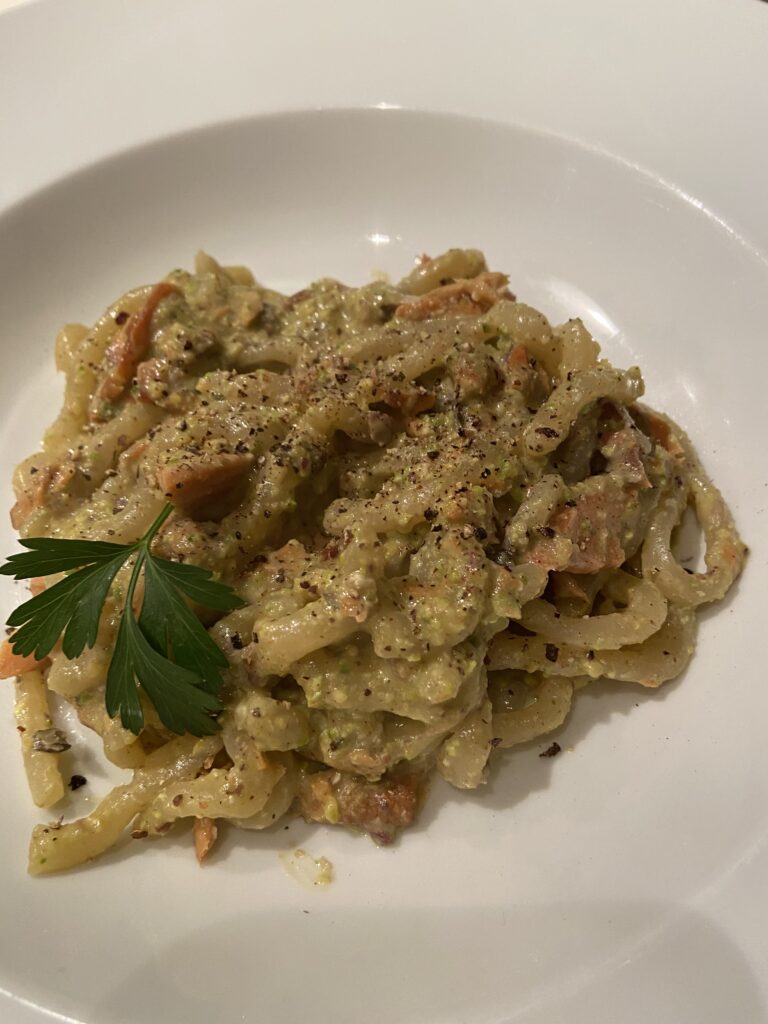 It was yummy. It was also super rich. Feeling full!
For those interested, my knee is much better. Seems the olive harvest perked it right up! My calf muscles were sore, probably from standing on tiptoe. But the knee is pretty good now. YAY!