Yesterday was my birthday. I'm blessed (?) to be a Christmas baby…and my sister is too. Her birthday is today…happy birthday sis! We are both used to sharing with Christmas and New Year…and each other!

This year, being 2020 and one heck of a year I think we all agree, I was not expecting any celebrations. But our good friends, Susan and Gary invited us for lunch. So, we broke our social distancing rules…although it was perfectly allowable to have two people into your home…none of us had been with people for many months. It was a surreal experience 😳 for us all! And quite moving for me, to be honest. I really miss people.

We walked from our house to theirs, all of 2 blocks and normally a nice stroll. But we were enduring some of the worst weather I've seen. Strong winds and heavy rain made for sideways wetness. No matter the coat, the hood, the umbrella (inside out for the most part) it was horrible. We arrived and shed our coats and wet shoes and went into their cozy family room where they had built a lovely fire, which I was allowed to tend the whole time I was there!! In German it would be called gemütlichkeit. 💕

They prepared a beautiful lunch with soup to start, and then pork roast and trimmings… at the end a pretty cake, just the right size. We had some nice Spumante to start. And then a white (Vermentino) and a red (Rosso Piceno). All lovely wines.

Afterwards I was asked to choose a movie and I picked one of my favorites… Moonstruck. I thought it was perfect because we had all seen it but we could enjoy the Italo-American culture in New York. It is similar to here, but very different as well. Fun to watch from this perspective.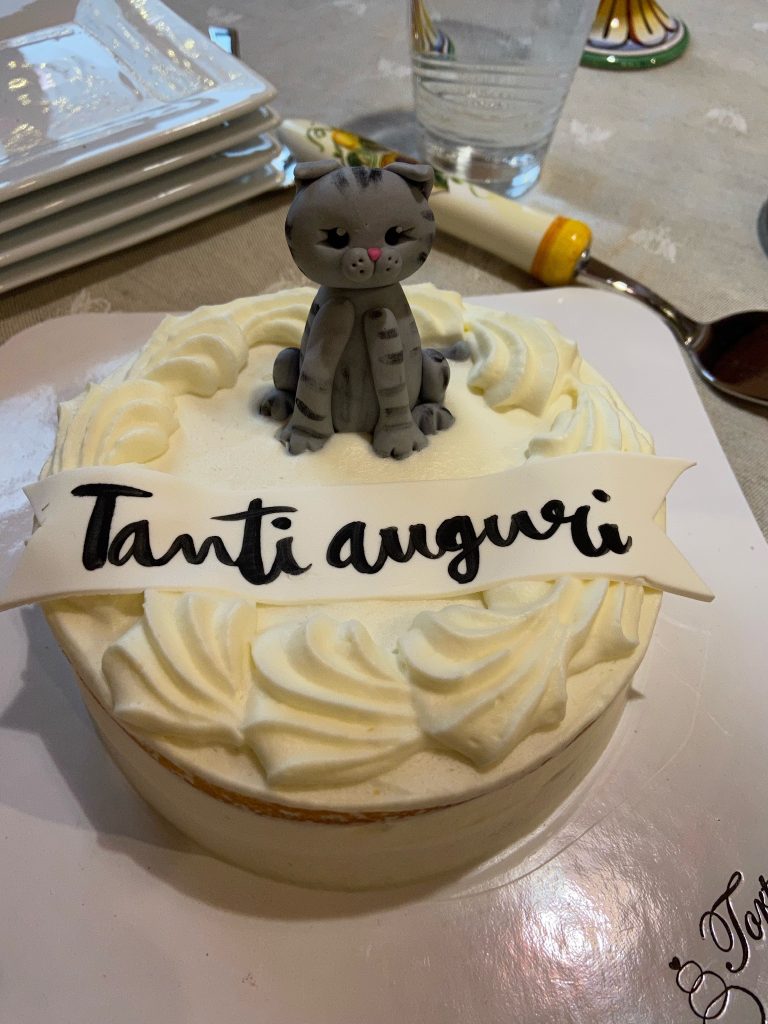 Stay safe everyone!