A couple posts ago, I talked about buying one of the alien looking broccoli romanesci. It is a very delicious vegetable. And amazing to look at too! Romanesco broccoli is a stunning example of a naturally forming fractal, recurrent throughout the natural world. It is a mystery why…but I just wanted to eat it! 😁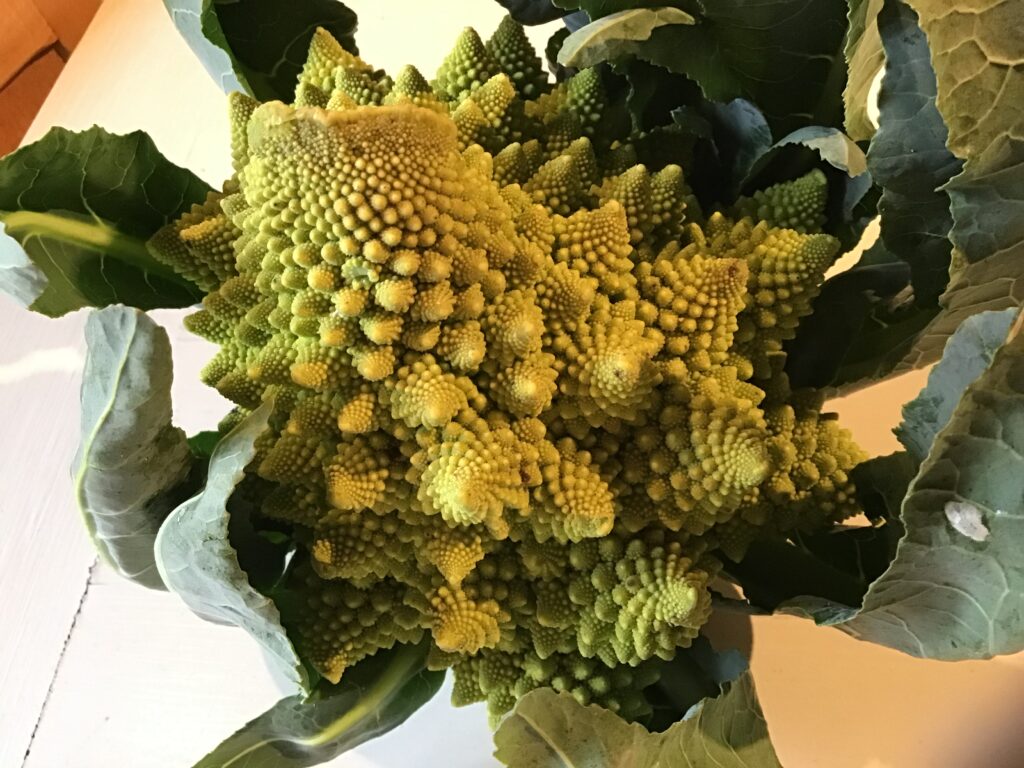 I decided to try an Italian recipe. I used a head of the broccoli. I separated it into florets. Then I boiled it for ten minutes and drained it.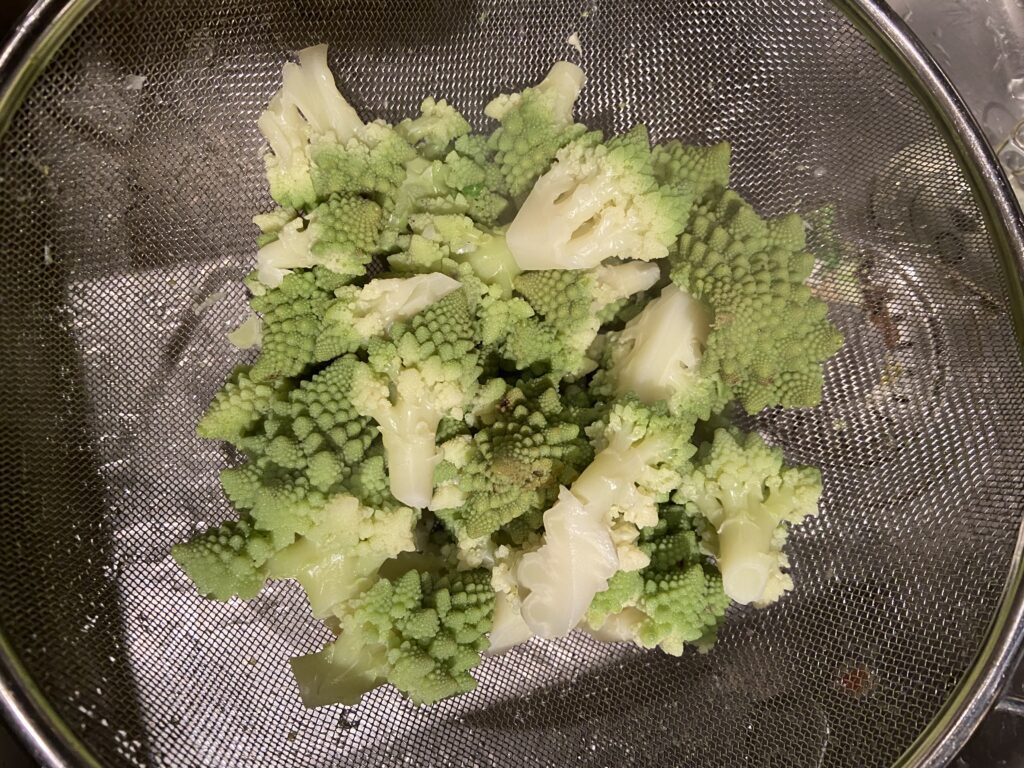 Then I placed it in a pan lined with carta forno, or parchment paper. I preheated the oven to 200C (400F). I sprinkled it with bread crumbs, grated pecorino or parmesan and chopped almonds. Then I drizzled our amazing olive oil over it.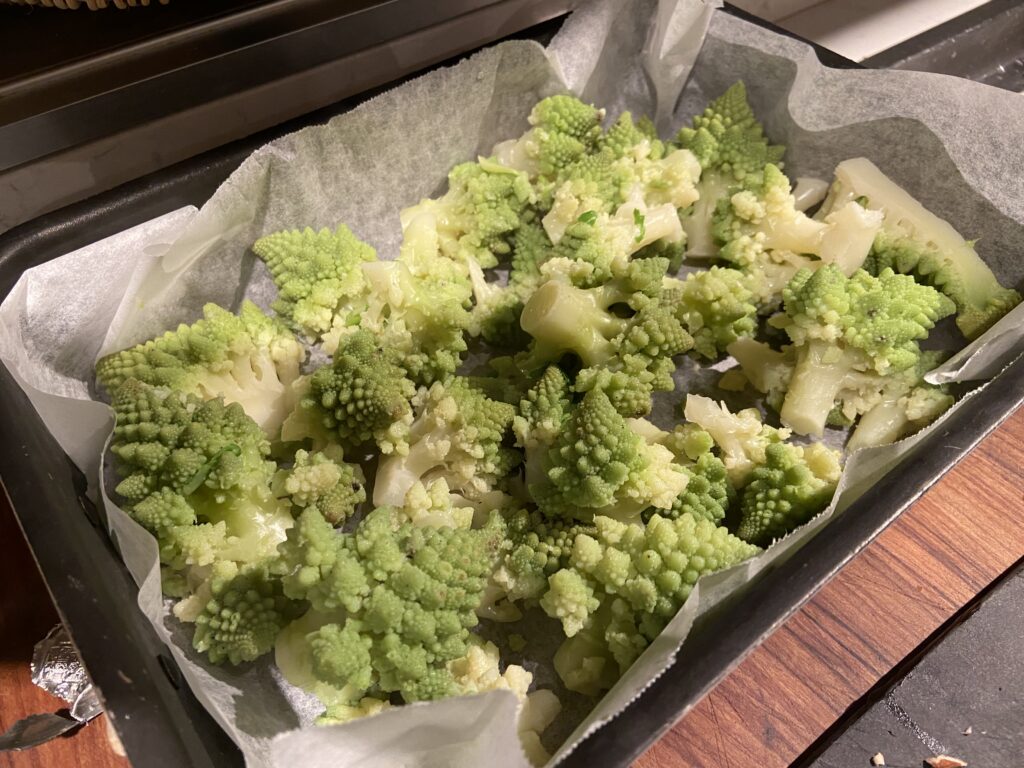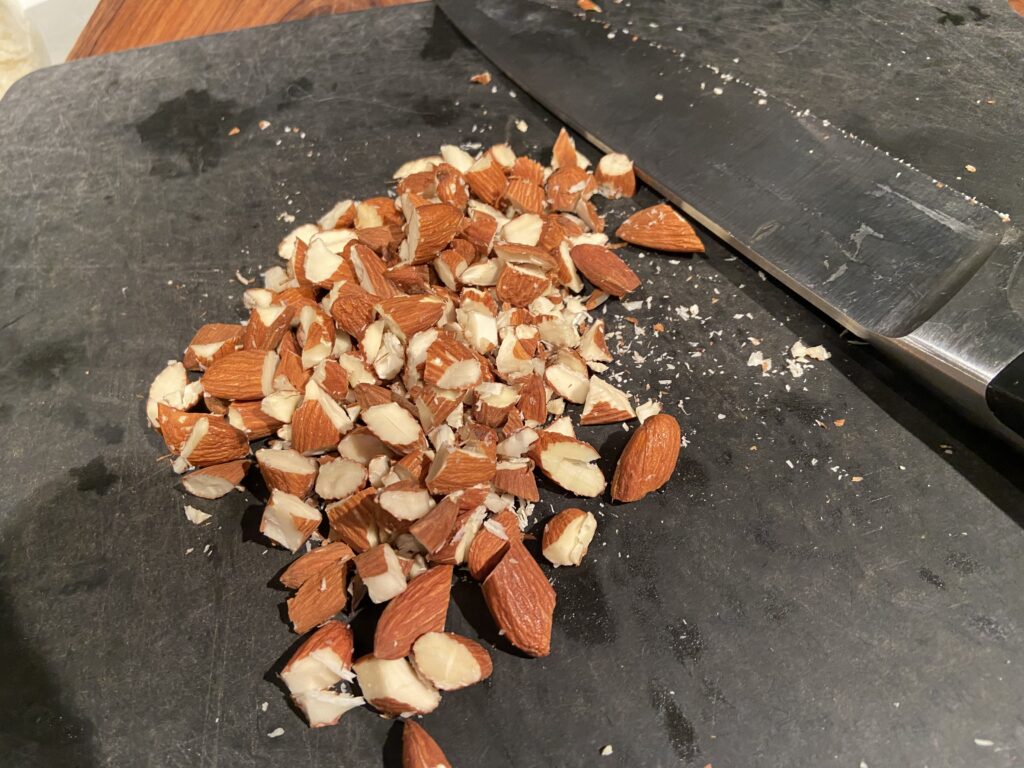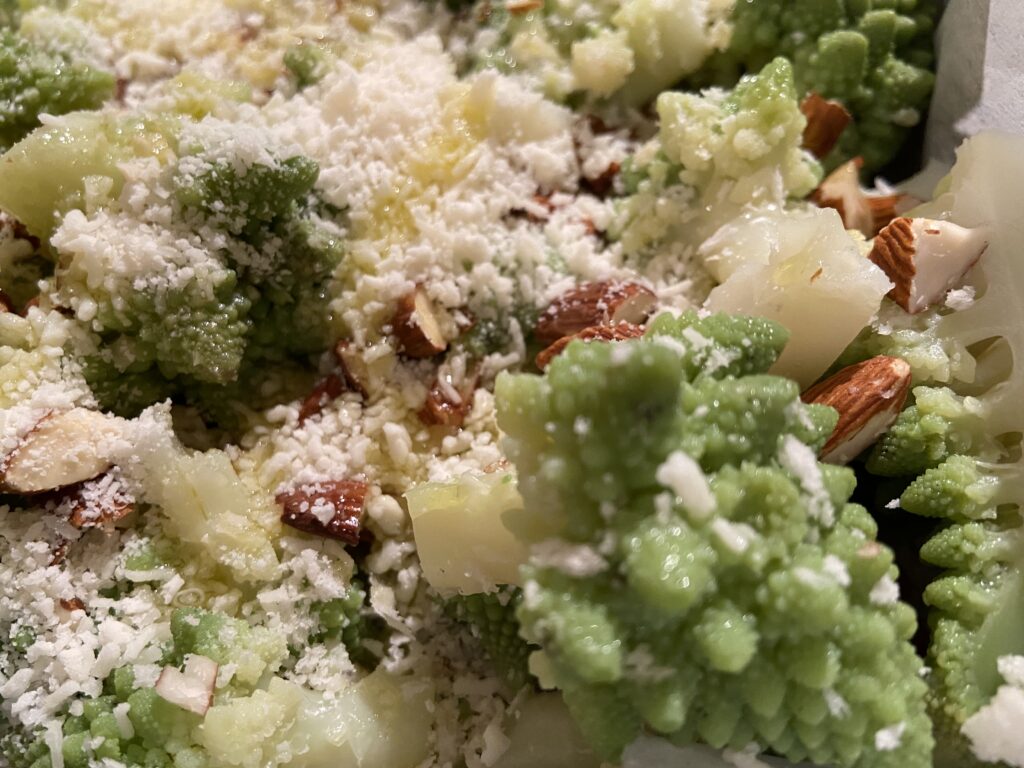 I roasted it for 25 minutes. It was perfect just like that but the recipe said an option was to put cubes of cheese on it and put it back into the oven to melt for 5 minutes. I thought that sounded nice, and I had scored some white cheddar this week so I grated some on top, instead of the cubes. Then I put it under the broiler. It was terrific. It could be a main for vegetarians. It easily could be for me too. But we had it as a side dish.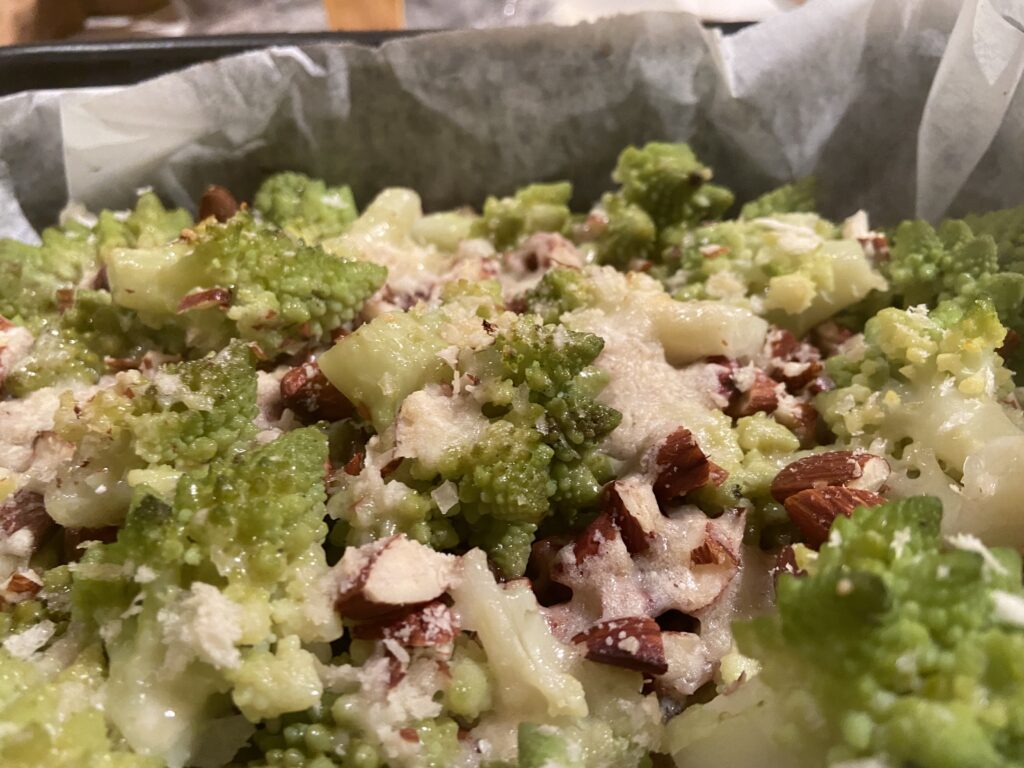 Even Luther liked it! 🙂 I hope you give it a try.