I'm making a soup for our lunches. And a duck is slow roasting in the oven. The duck comes from an old lady who raises them nearby. They are from her yard so biologically raised on corn and scraps. But I laugh to think of that. People back home in the US are so conscious of these "labels". "Is it biologically raised?" They ask. But this is just the way it's always been done here, and still is. It is "bio" but it is also "normal". She speaks to her ducks as well, as she tends them. Then she dispatches them herself. The cycle of life and death I guess.

The duck came with its feet, neck and innards. I'm thinking a delicious stock will be in our future. I'm happy it didn't have the head…I've gotten chickens here with heads…🙄. Once, in a fancy restaurant Luther got the rooster head right there on his plate!
~~~~~~~
I am a basket maker. Have been for many years. This week I felt the urge to make one. I have a supply of reed I bring from the US. How odd they don't have this here. Anyway. I finished this on Christmas Eve.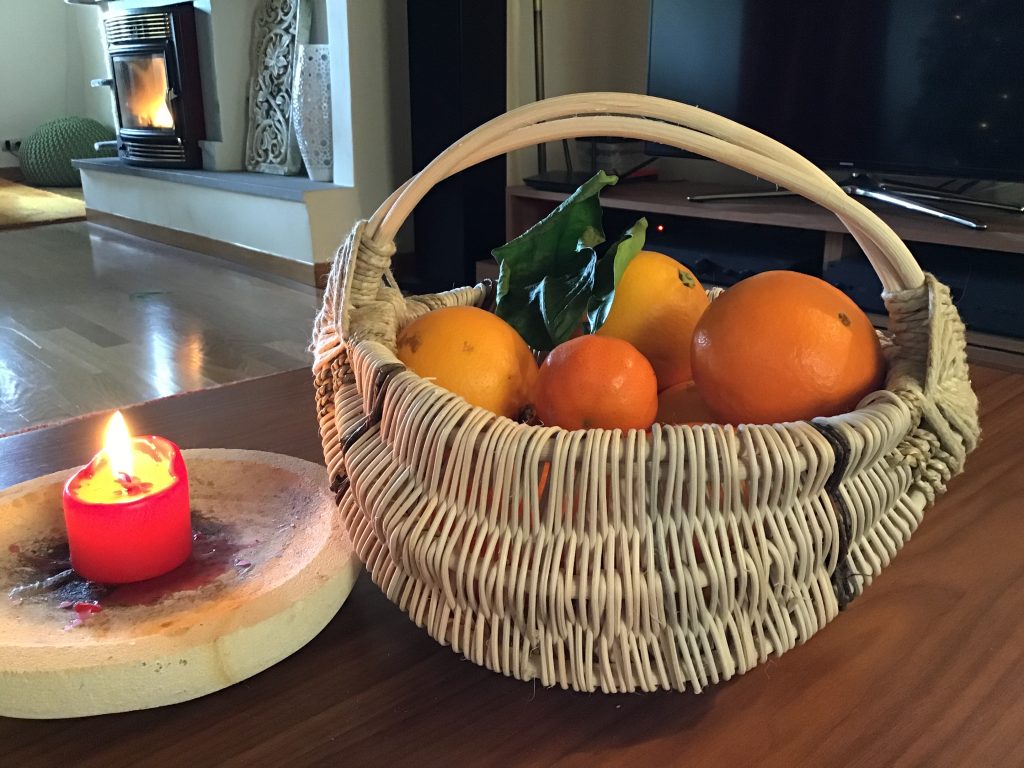 Our small, auxiliary cat, Simba, took a liking to the circle of cane I put on the sofa before making this. He thought it was just right for a nap.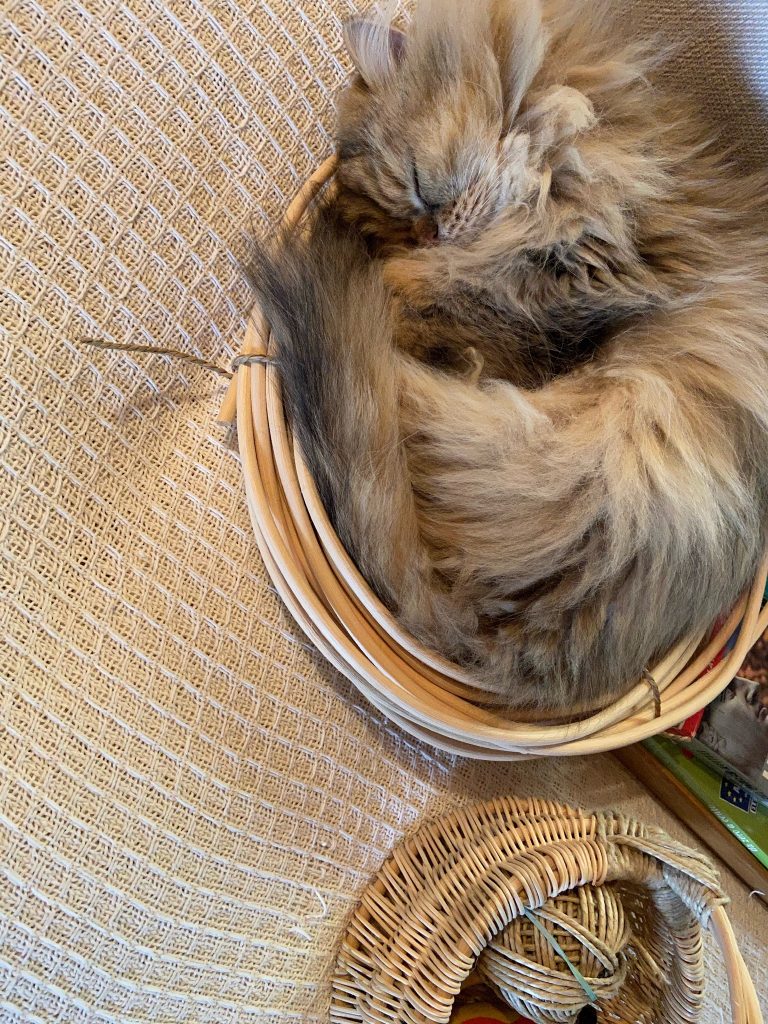 ~~~~~~~~
Soup is ready. It was made with vegetable stock, the normal sofrito, plus lots of greens and grains. Some tomatoes and also a rind from some Parmesan cheese, a rosemary sprig, bay leaves, some dried pepperincino, and a roasted zucca (squash). Drizzled with some of the brilliantly green new olive oil – it can't be beat!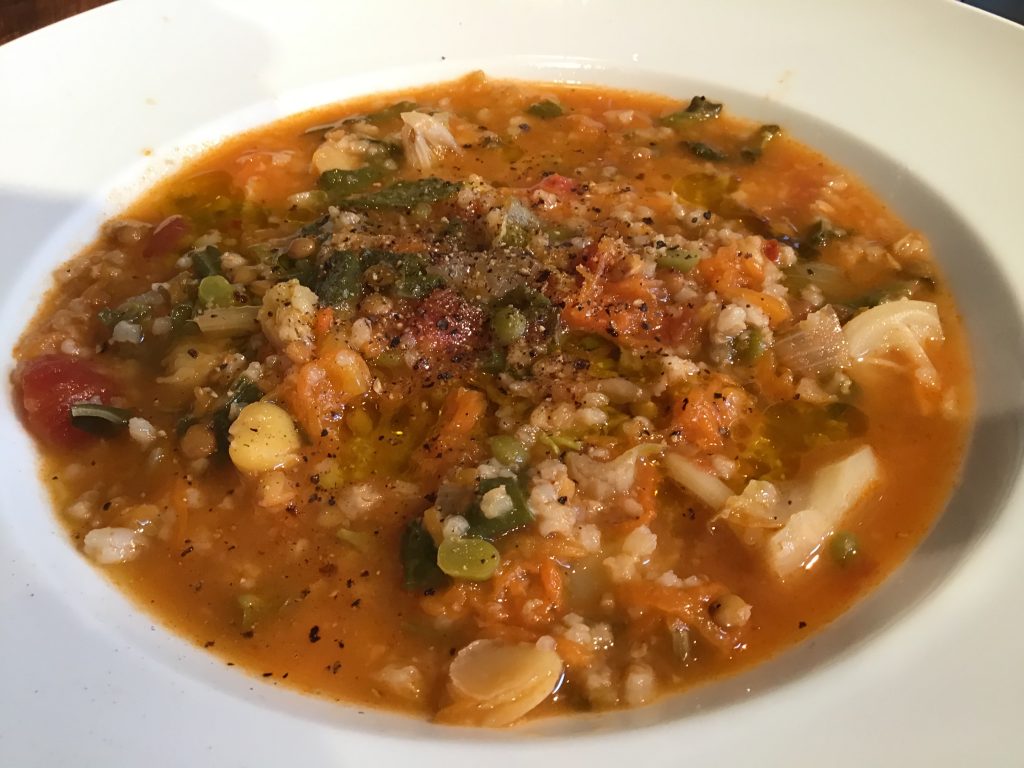 Tomorrow I will show what I did with the duck. I will say…I'm missing my sister a lot. And I miss Luther's family – brothers, nieces and nephews…maybe next year we will be together… I'm hoping for visitors next year! 🤞😌 Meanwhile this year there will be FaceTime.🙂
Stay safe everyone. Andrà tutto bene 🌈.