Tonight I made Spaghetti con la Colatura di Alici. Mainly because I was pressed for time to produce a dinner. It is fast, easy, and very delicious.
Colatura di Alici is translated as "anchovy drippings". It is a sauce or condiment, made from anchovies. Don't let that scare you away!! It is Umami to the max! Friends told me they stayed in the little town where it is made, Cetara, in Campana, a small fishing village on the Amalfi coast. The fish are harvested just off the coast. They are only harvested between March 25, the Feast of the Annunciation and July 22, the Feast of Mary Magdalene. This is typical of the traditions here where dates and moon phases still tell people when they can plant or harvest. The sauce is a transparent, amber colored liquid, produced by fermenting anchovies in brine. Here's mine.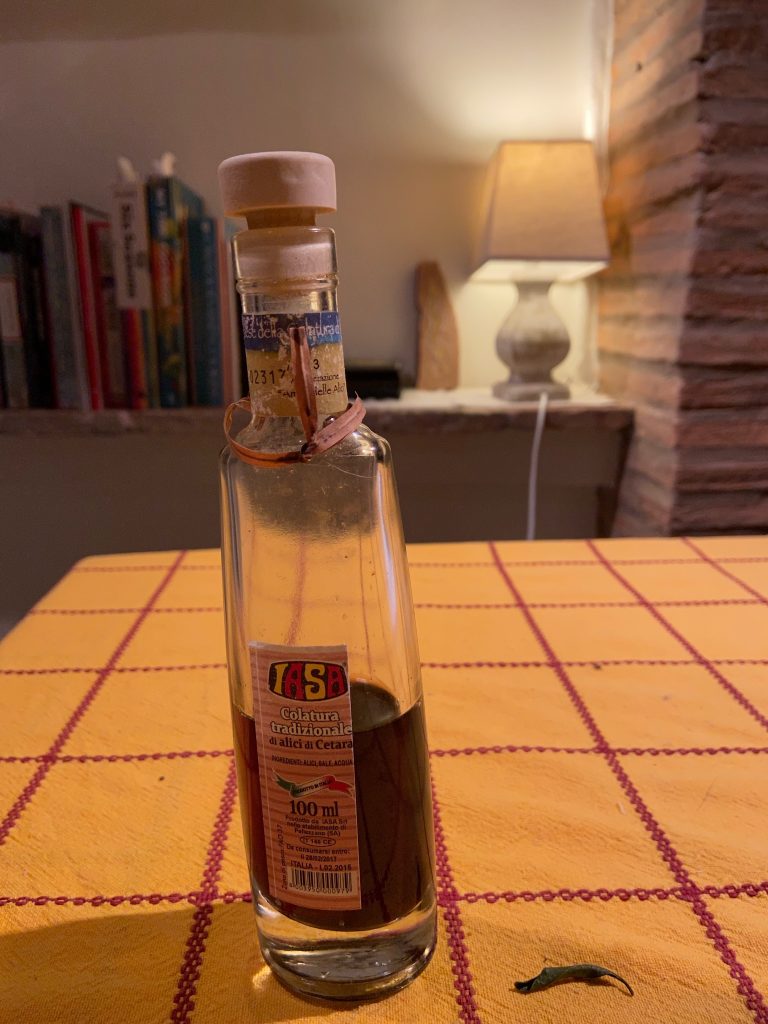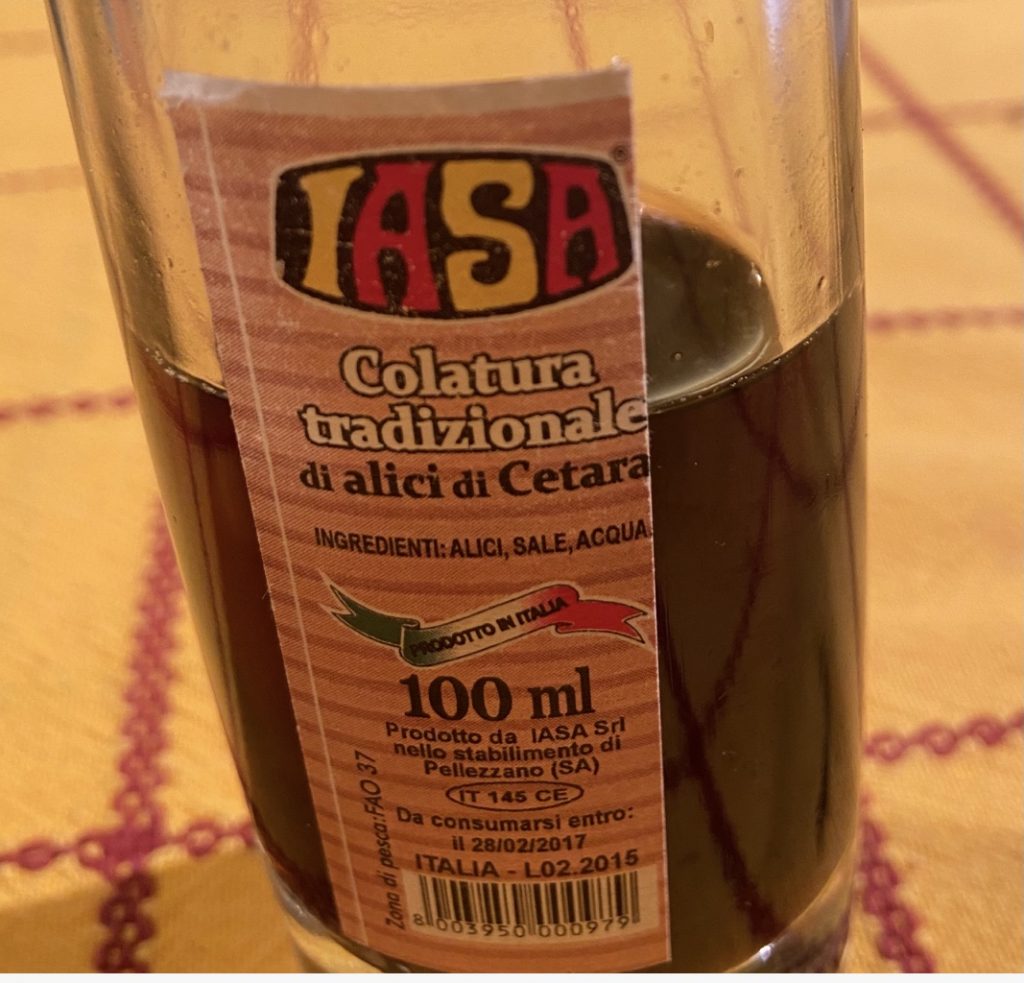 I did some research and found that something similar was produced in Ancient Rome. The recipe was recovered by monks in medieval times. They made Colatura di Alici in a primitive manner letting the brined fish drip through from wooden barrels. Now wool sheets are used to filter the brine.

My Spaghetti con la Colatura di Alici. It has just five ingredients in the sauce plus spaghetti, and lemon zest and parsley to serve. Comfort food, Italian style!