I cannot tell you how beautiful Umbria is in the fall. Breathtaking. These two were taken by Barbara Roy Chawk Skinner a virtual friend of mine who recently visited Umbria. They were taken from the Montefalco wine region. Exquisite.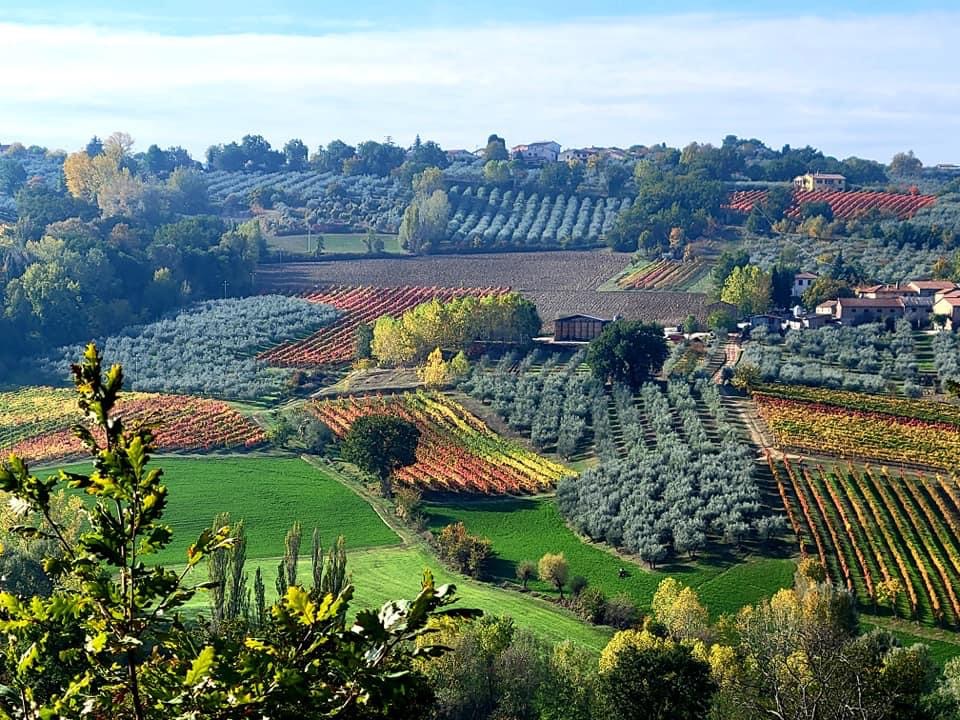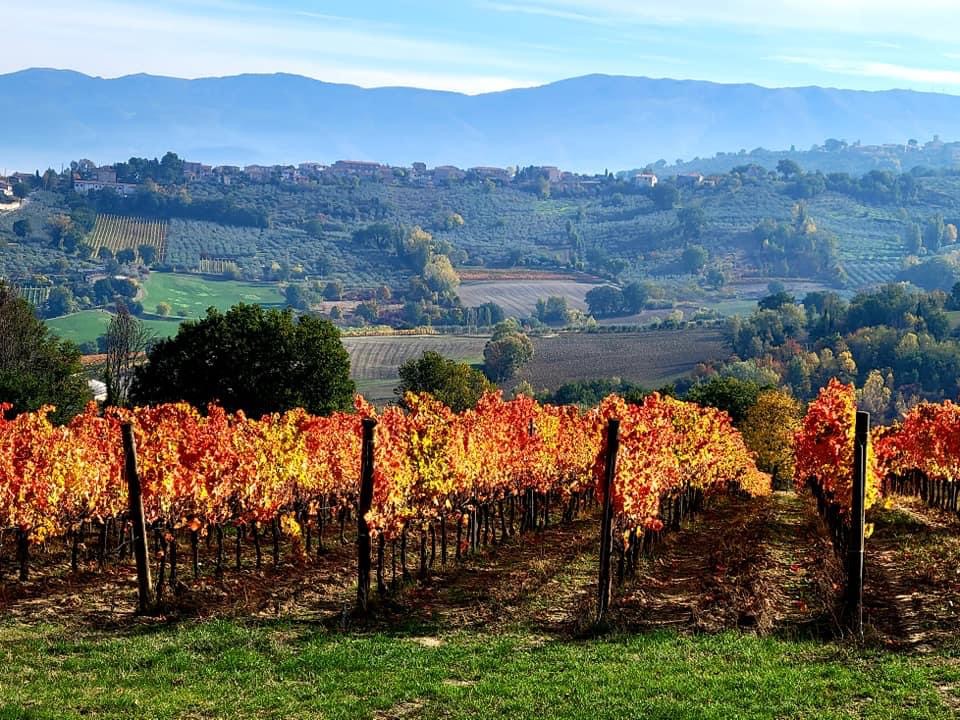 On Monday my friend Susan and I went to the Rocco Ragni outlet shop. Did you know Umbria is well known for the manufacture of quality Cashmere? Well it is. There are many high-end, as well as lesser known, manufacturers here.
I've always been curious as to why it is produced here in such quantity. The raw material comes from goats in Kashmir. It is the undercoat they produce to survive the very harsh winters there. Super fine stands with air pockets for insulation. I read it is called duvet! Hence the name of our warm covers!
At the end of the eighteenth century this material – thanks to the English and French trading companies and then to the subsequent textile revolution in the following century – took on an ever-increasing value. These were the times when cashmere shawls cost more than a horse carriage, when queens and empresses would confirm the noble qualities of this material by wearing large and rich cashmere capes and cloaks. So it became very profitable to produce. I still don't know how Umbria started to produce this material.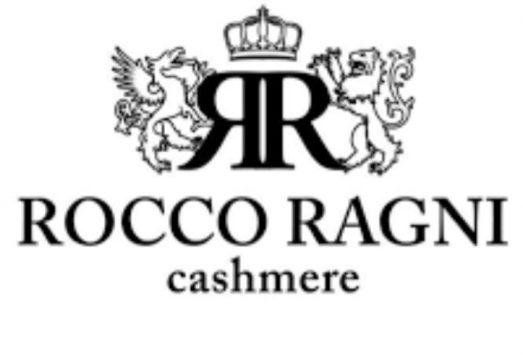 Rocco Ragni is a famous producer. We happen to have one of his three boutiques in Umbertide. He also has an outlet store in Compresso. A little Borgo of 1,500 people. It is in an impressive old stone building and this is also where they produce these fine products. The family lives in Compresso, and the Headquarters is there. They also have a showroom in Milan. I will say, although their sweaters are not cheap, the prices here are not exorbitant like some of the more famous houses. This is where the outlet store is. Would you have guessed? Sometimes things are hard to find here!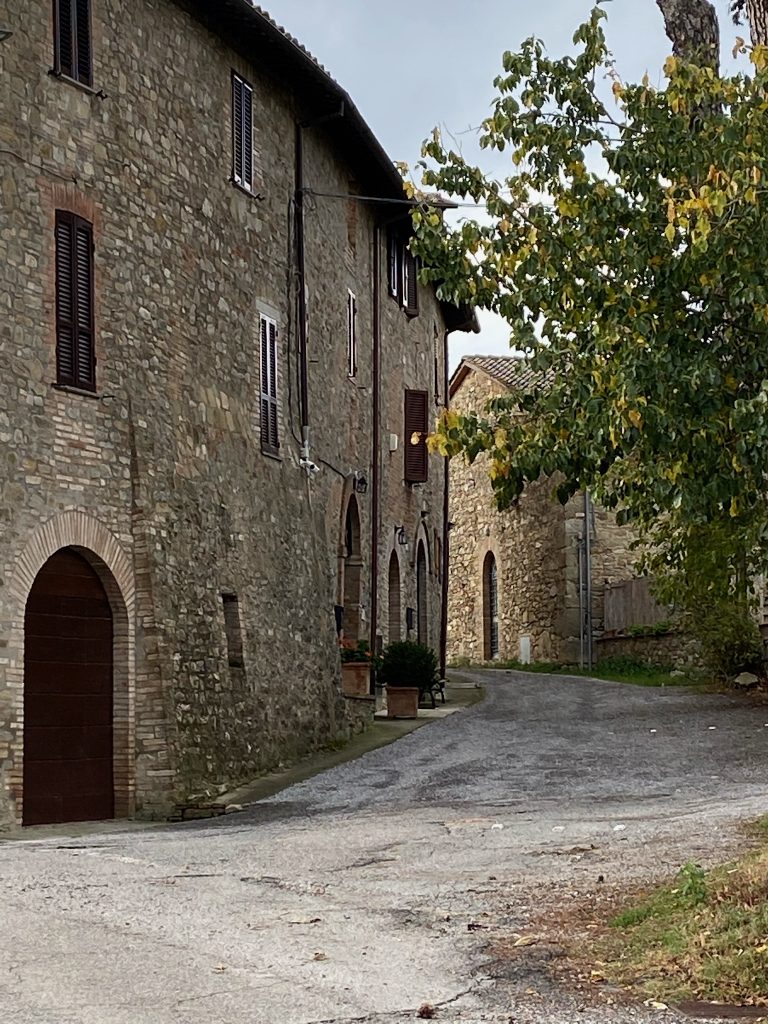 After I bought three sweaters….😁…then I took some pictures of the outside scenery. This place is up in the Umbrian hills and quite remote, hard to find, but amidst very beautiful, perfectly Umbrian, landscapes.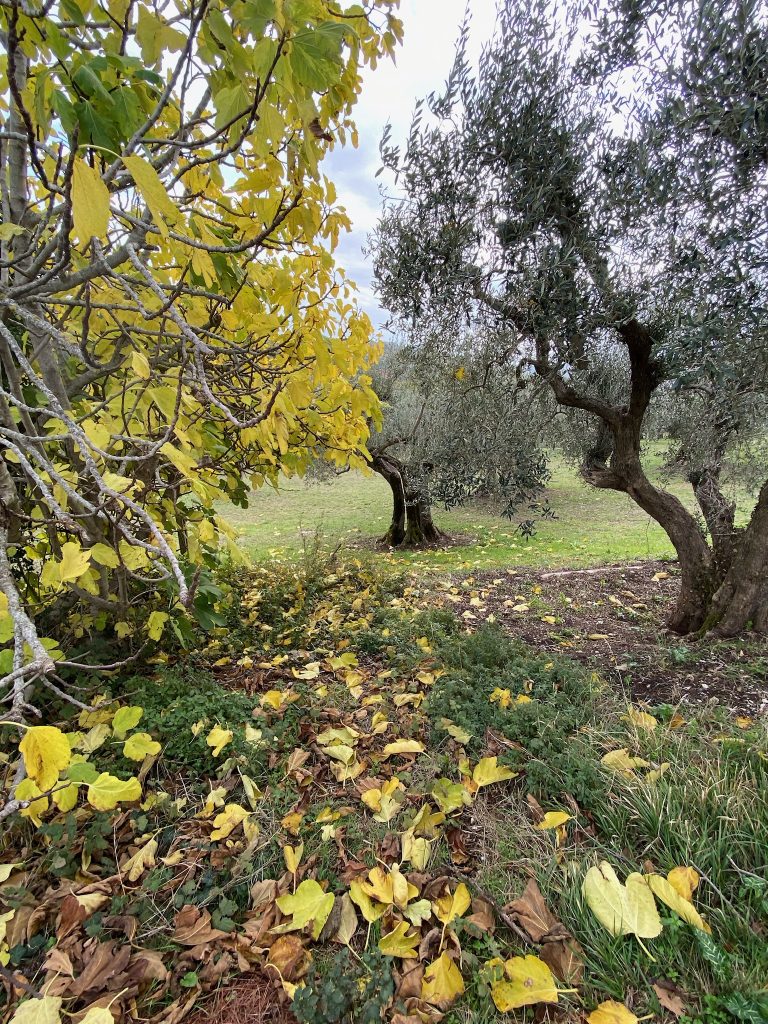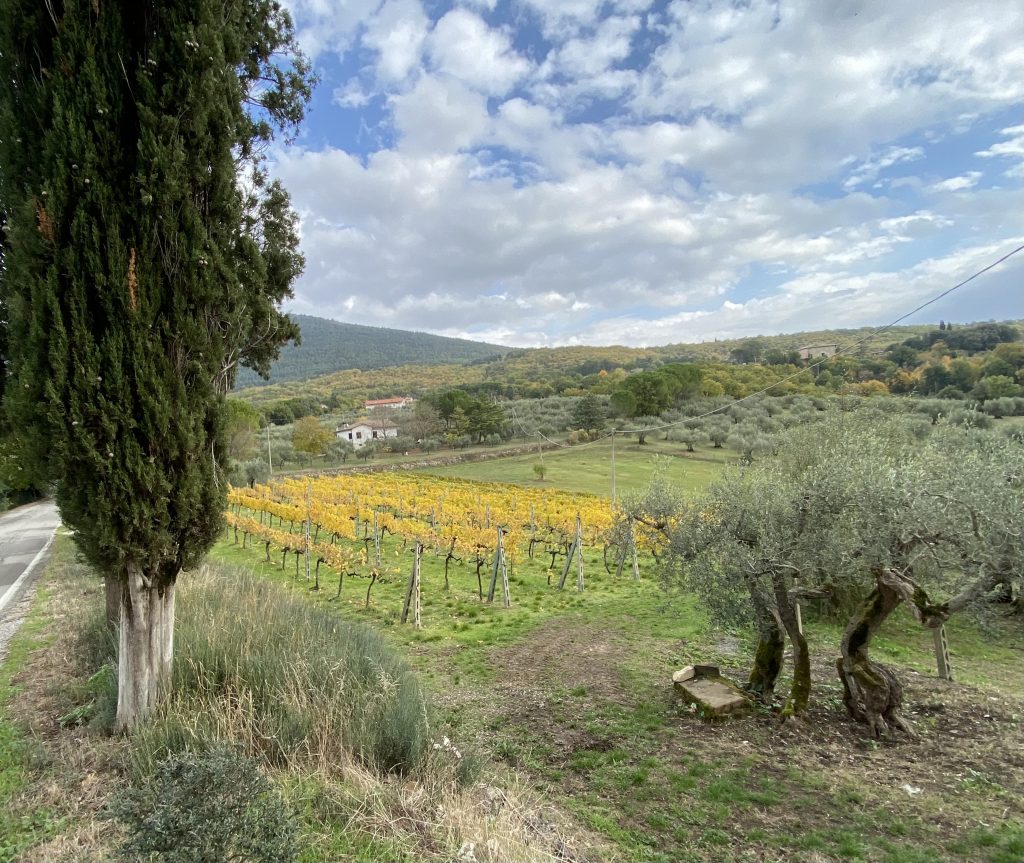 Enjoy the season!