132,547 positives in Italy. Up 2.7%. 16,523 deaths.
1,253 positives in Umbria. Up 1.1%. 44 deaths.
352,546 cases in the US. 10,389 deaths.
~~~~~~
Buongiorno a tutti. Tuesday. Martedì. Today marks the fourth week of quarantine. 28 days.
Italy has turned the so-called corner. Which is good. The lockdown continues however. Luther and I were discussing just how long the Italian populace…or any populace for that matter, can be told…"just 2 weeks longer" before anarchy ensues. Is it better to say right up front, this is going to take two months? Set expectations more realistically. Because when you say you are locked down for two weeks…people hunker down and try. Then they say, well, that was good, but we need two more weeks…so we do it again….now we've got two MORE weeks. And people are definitely not being as good anymore. Not sure the answer.
I watch the news from the US and other countries daily. And see the numbers going up. I enjoy Governor Cuomo. And I hear him say the curve is flattening…and that's good too. But, from our experience here it seems way too early to believe it is truly under control. I hope it is so. If the Italians get antsy being told to stay inside for weeks, I know the Americans will chaff against it even more.
~~~~~
I decided to make masks for Luther and I…I decided this last week. Since then I have thought about it each day. Which means I'm making progress. A couple of days ago, while cleaning out the kitchen drawer, I found a dishcloth that looks like a good thing to use to make the masks. Big, big step! Yesterday, I ACTUALLY downloaded and printed a pattern for masks. HUGE step. Now, the patterns are sitting on my desk. I will contemplate them for at least a day or two… before looking at the sewing machine. It may take a day or two more to get that out…🙃
I took trash out yesterday. 🗑 I also went to the ATM. 💶 And I made minestrone soup for lunches. 🍲. Luther went to the farmacia. I counted 18 people waiting in front of the bank this morning. I think I will go out on the terrace and add guano to the pots of soil to enrich the dirt. Sigh. As you've probably noticed, I don't have too much to talk about…on day 28 of quarantine. Living through historical events can be amazingly boring.
~~~~~~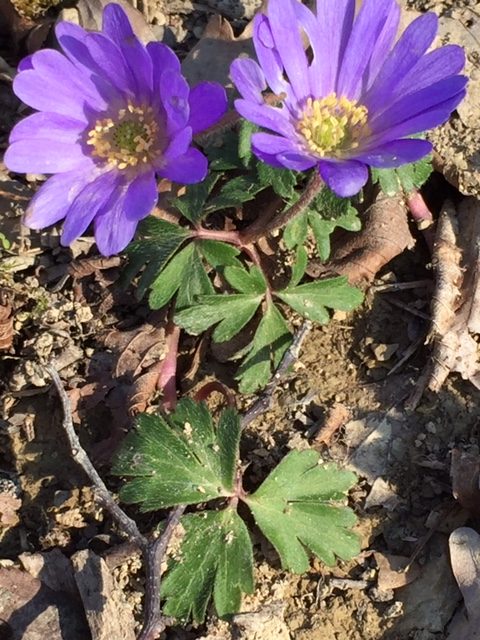 ~~~~~~~
Stay home and safe… no matter how boring.🌈