221,216 positives in Italy. Up 0.6% – 30,911 total deaths since beginning of the outbreak.
There are 1,419 positive cases in Umbria. Up 7 cases which is a lot for Umbria. 71 total deaths.
1,358,901 cases in the US – 81,805 deaths.
~~~~~~
It seems my numbers on yesterday's post were not updated. So I have done that now if you care about this. They are on the website.
~~~~~~~~~
Wednesday. Market day. I am not going. I don't need anything. So I will remain inside. It is a rather gray day anyway, but the cheerful hubbub from outside is nice. Like old times. I note, when I compare my pictures from this week and last week, that the same vendors are in the Piazza again. I had thought they may rotate so others would get a chance since fewer can come now. But no, they don't do this. And now I'm thinking, not for the first time, that I wish I understood the underlying mechanisms of these markets.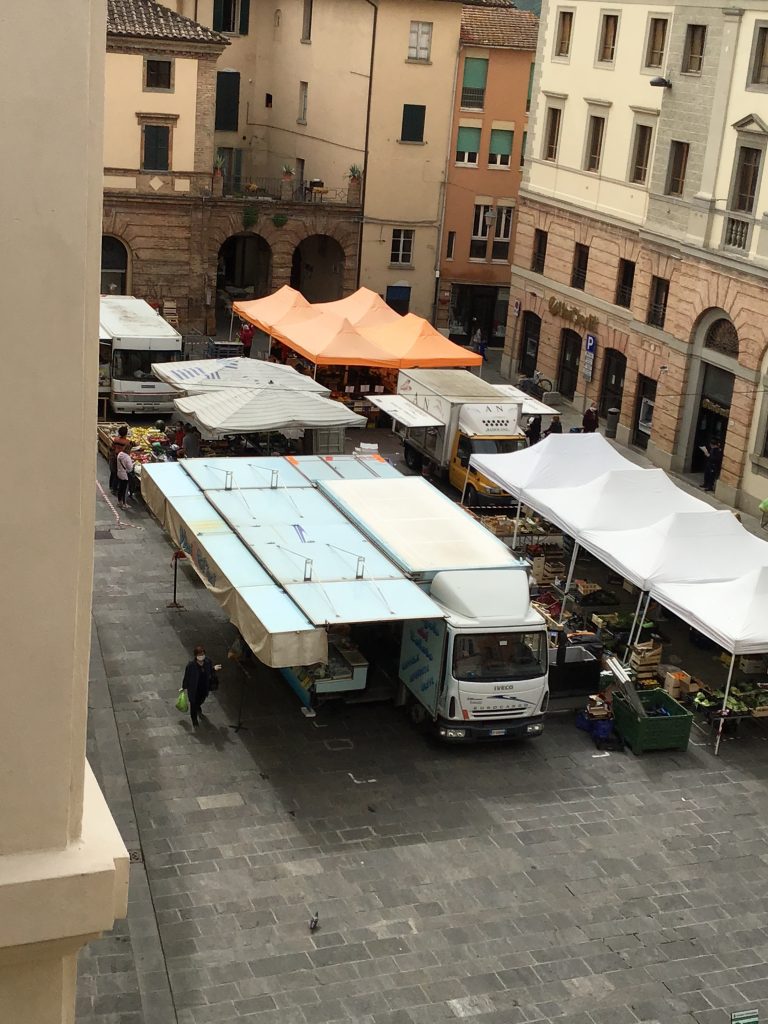 Someone sent a nice list of things that are open for takeout in town now. Just about all restaurants and pizzerias. Also many Bars and Pasticcerie and Rosticcerie I didn't list here.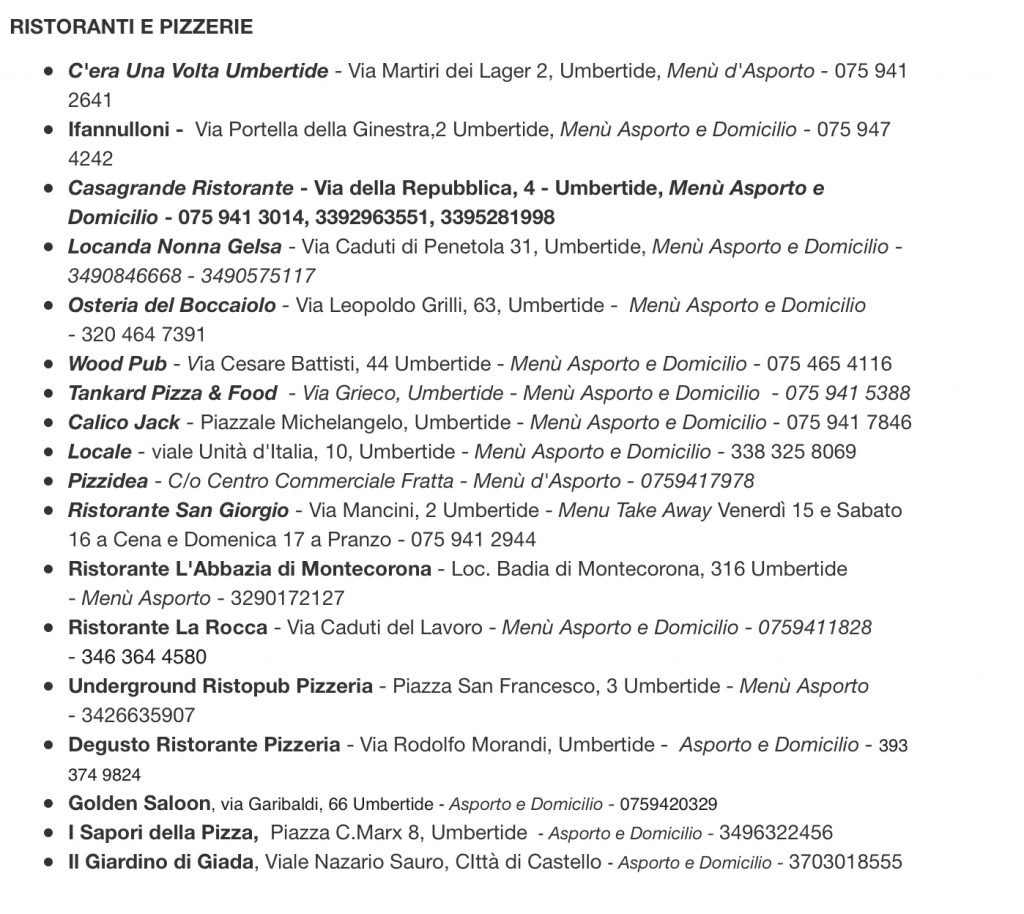 I actually have never seen a list of places to eat in Umbertide. There are more than I thought. We will order from San Giorgio maybe instead of Pizza night. It has the best food in town.
~~~~~~~
Last night I woke up and my computer monitor was lighting up our office like it was day. What the? I thought to myself. I went in to look and the screen was totally white with a big icon of a folder in the center with a blinking question mark. I rebooted and it seems OK but it kind of gave me a wake up call. My old MacBook Air is pretty long in the tooth. It must be ten years old! And I rely on it for a number of things. I believe I will begin to research new ones today. Nice! Something to do!
~~~~~~~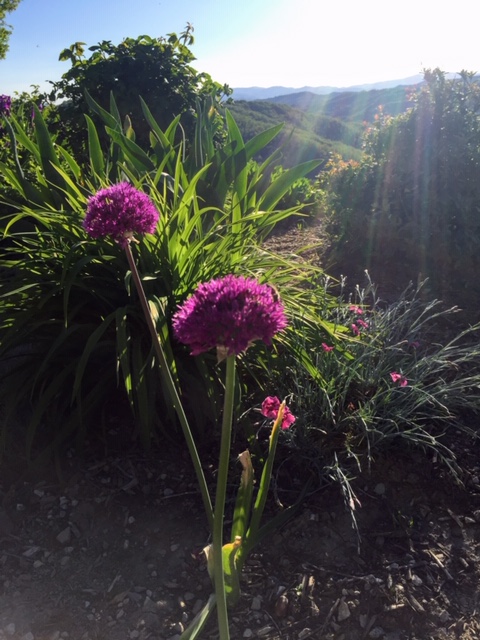 ~~~~~~
Another day in our march of days. Stay safe…🌈