221,216 positives in Italy. Up 0.6% – 30,911 total deaths since beginning of the outbreak.
There are 1,419 positive cases in Umbria. No new cases! 72 total deaths. Up one.
1,381,696 cases in the US – 83,356 deaths.
~~~~~~

From the Guardian…
…in the US…"Many of the new emerging hotspots, both rural and urban, are in states where governors refused to issue stay-at-home orders, or are following Trump's advice to relax lockdown restrictions, despite public health warnings about the dangers of doing so too soon."
"There are more than 1.3 million cases of coronavirus in the US, including more than 81,000 deaths – by far the highest number in the world. There are only 16 states, plus Puerto Rico and Guam, where the number of new confirmed cases is on the decline."
Please tell me when wearing a mask became an ideological issue? And why?

I know an issue that is very important to many folks who follow my blog is whether and when people can travel to Italy— An excerpt from an article that is talking about tourism whenever it returns for US citizens. Not good news…😢
One thing is sure: Gone are the days of the American abroad, at least for those hoping to summer in Europe this year. The new models on how to reopen European travel do not have room for the American tourist for the foreseeable future…
… The key to any successful reopening in Europe is based entirely on risk assessment, meaning anyone coming from a nation deemed risky or careless will be the first to be banned. Simply put, anyone who has been under the lax American approach to the pandemic….won't be welcome any time soon.
… Access to previously restricted areas will be granted solely on a passport basis to ensure people aren't traveling clandestinely to third-party countries to get to a Greek island or Italian beach when they open up. This means that if you have an American passport—as travelers from the U.S. aren't included—you will be unwelcome no matter which country you are coming from or how long you've been there. (That would be us too)
Americans, instead, will have to focus their getaway plans closer to home, like Latin America or Canada—so long as they are coming from a state that is not a hot spot.

For us we will have to content ourselves with traveling inside Italy.  We have an embarrassment of riches so it is not a big issue. I guess we all (no matter where) just need to think of our own home regions and make an effort to explore them.
Here is our plan. We will plot a 2 hour circle (driving) around our town. And we will investigate what we can see inside this circle. This will allow us to drive 2 hours, explore the site, have something to eat, and drive home. A nice day trip. This lets us not need to stay in a hotel…which makes me a bit nervous right now.
Try this in your area…All places have treasures. Enjoy finding yours!! After we do some research I will post what we will try to see. But of course we need to wait until we can leave our region. Soon we hope.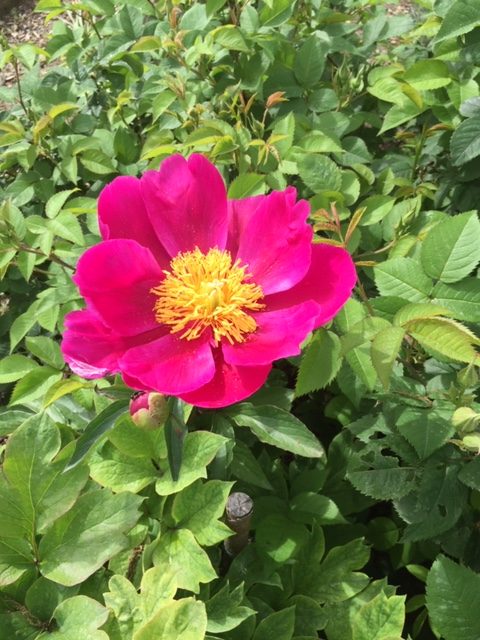 ~~~~~~~~
Be safe – tend to yourselves – be sure to remember and be considerate of others when you go out. A domani! 🌈