213,013 positives in Italy. Up 0.5% – 29,315 total deaths since beginning of the outbreak.
There are 1,400 positive cases in Umbria. 70 total deaths. A six person leap in cases…not good.
1,194,494 cases in the US – 70,272 deaths.
~~~~~~
Some interesting statistics. From the NY Times.
Most countries with severe coronavirus outbreaks have come well down from their peak in new cases each day. It's happened in Italy, Spain, France, Germany, Turkey and, if you believe the official numbers, China.
But it has not happened in the United States. There, the number of both confirmed new cases and deaths has fallen only slightly in the last few weeks. Every day since April 2, there have been at least 22,000 new cases and 1,000 deaths.
Now, with many states preparing to reopen their economies, the toll is likely to start rising again, according to a private Trump administration forecast obtained by The Times. It projected about 3,000 deaths per day on June 1.
Why has the United States failed to bring down its caseload as much as most other countries?
The answer isn't completely clear, given the complexity of the virus. But the leading suspect, many experts say, is the uneven nature of the U.S. response — like the shortage of tests so far and the mixed approach to social distancing.
The problem with the American response is that it's so haphazard.
I suppose it is just the nature of the US. Our independent nature makes it less likely we will all obey the rules…even IF the leadership from the top had HAD any rules to obey to begin with!  I think, in the end, this independent nature will not be a positive asset in this crisis. Nor a genetic trait to want to have right now. Darwinian…
~~~~~~
One of the loosenings here in Italy is that they now will allow funerals. Limited to 15 mourners and preferably outside. I have heard the mournful slow tolling of the funeral bells all day long. So many funerals, very sad. But at least now people can get closure that many could not get during the lockdown. The inability to say goodbye to the thousands lost will be with us forever.
~~~~~~
We left our a Comune!! First time in over 2 months. We drove about 20 kilometers north to Citta di Castello where my favorite nursery is. And I did manage to buy two habaneros – a chocolate and a red. Luther chose one called Beni Highlands Peperoncino – very hot. I got a Multi-Colore Eureka and a Peperone di Capriglio. I also bought a thyme plant, a coriander plant, and Basilico Violeta – purple basil. I still need regular basil, another pepper and parsley. I will plant in the morning and take pictures before I publish this post
Well,  not planted yet but here are some photos…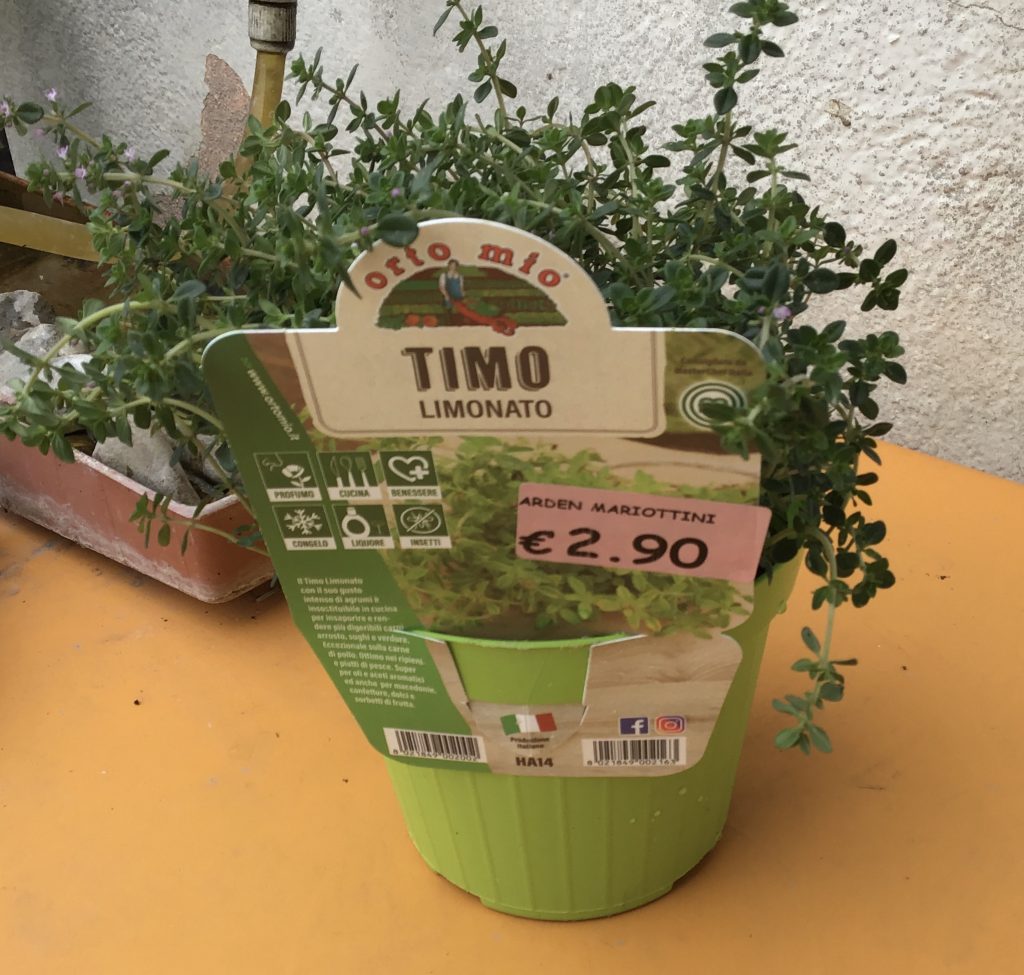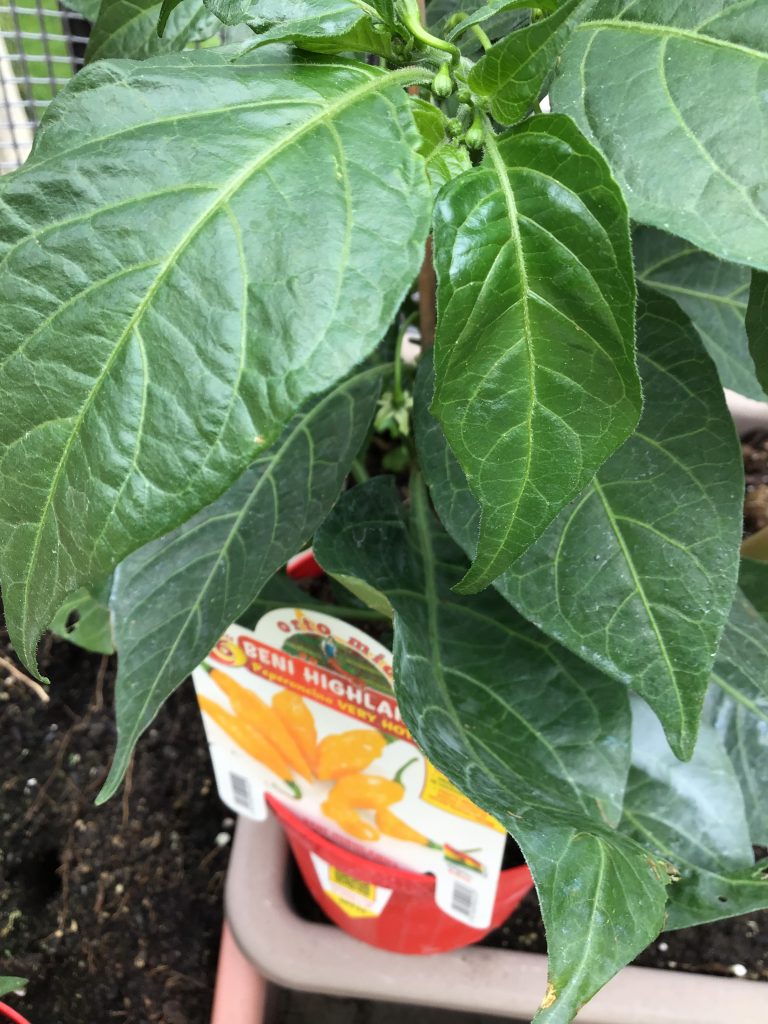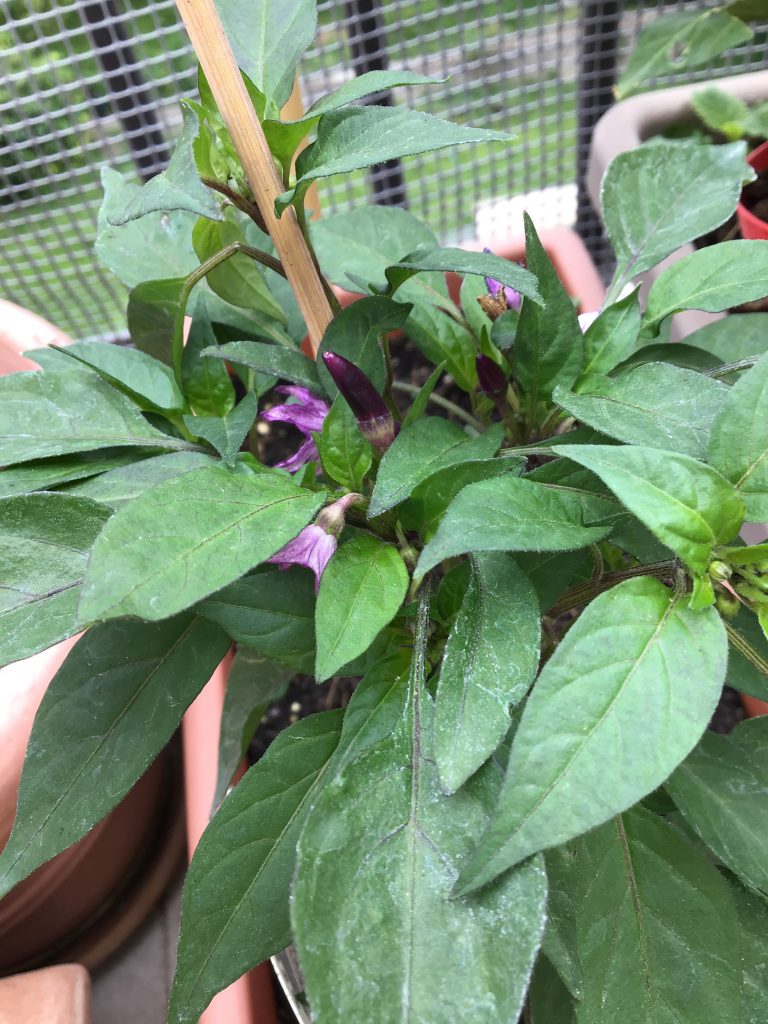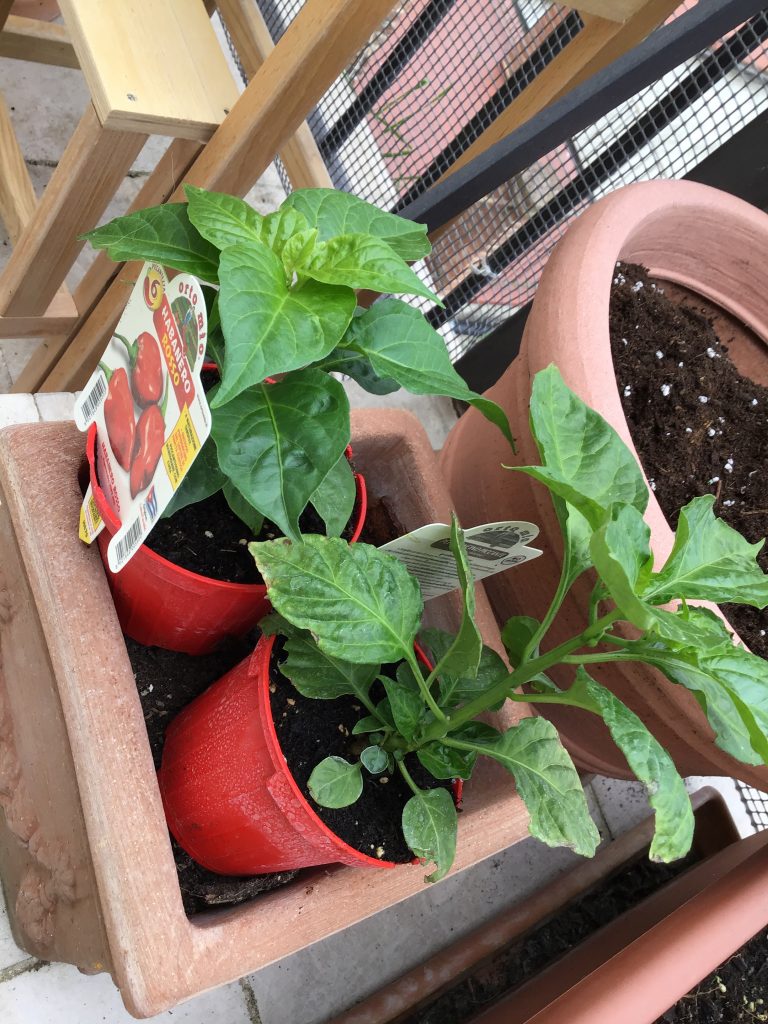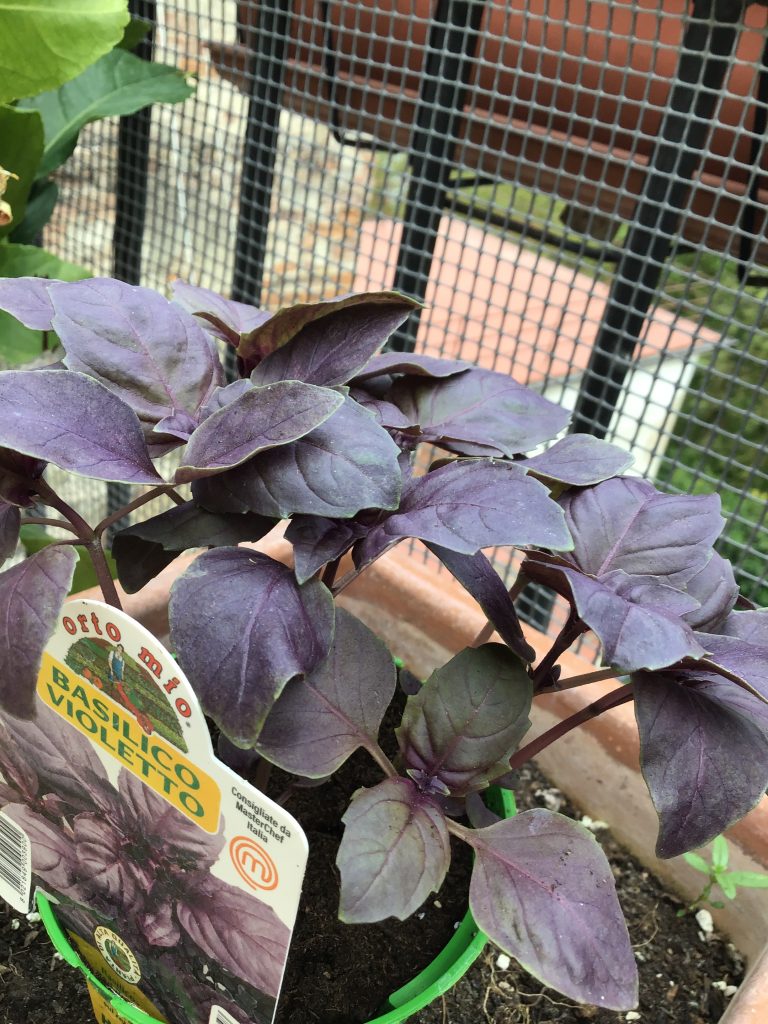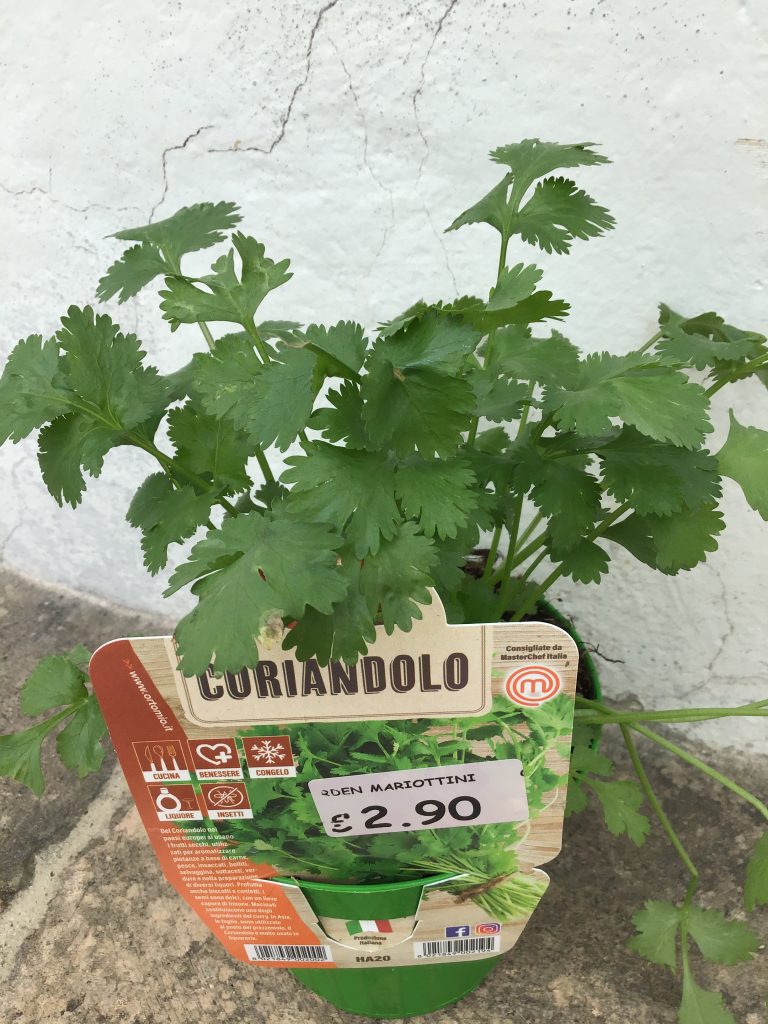 ~~~~~~
Tomorrow I will have pictures of our mercato!
Stay safe my friends! 🌈