214,457 positives in Italy. Up 0.7% – 29,684total deaths since beginning of the outbreak.
There are 1,404 positive cases in Umbria. 70 total deaths.
1,216,739 cases in the US – 72,233 deaths.
~~~~~~
Today is a very special day. The Mercato or Market has returned after more than 2 months. Sigh. A semblance of normality. It is a lot smaller but that's OK.
Of course, I went out to explore. It's kind of a gray day. There are six slots in the Piazza below. A cheese truck, a cured meats truck, 3 vegetable dealers, and a fish truck. All of the vendors are the ones we had before. You were required to wear a mask to enter. Everyone had one on. The town police were there to enforce. But they didn't have much to do since everyone complied. I enjoyed saying hi to everyone.
The fish lady that I usually buy from was in her normal spot just outside the piazza. Out there were the Porchetta trucks (2), the fish lady, my favorite vegetable vendor, and a cheese stand. I was very surprised that my favorite Porchetta truck had run completely out of Porchetta!
Beautiful pesce. Fish! I have missed this.
While I was out I bought a nice Spigola from my fish lady. Dinner tonight. I decided to grill it. And I figured, with the grill hot I could grill some vegetables. I have a lot from our market basket from Ely. So here is my dinner tonight! It was very yummy.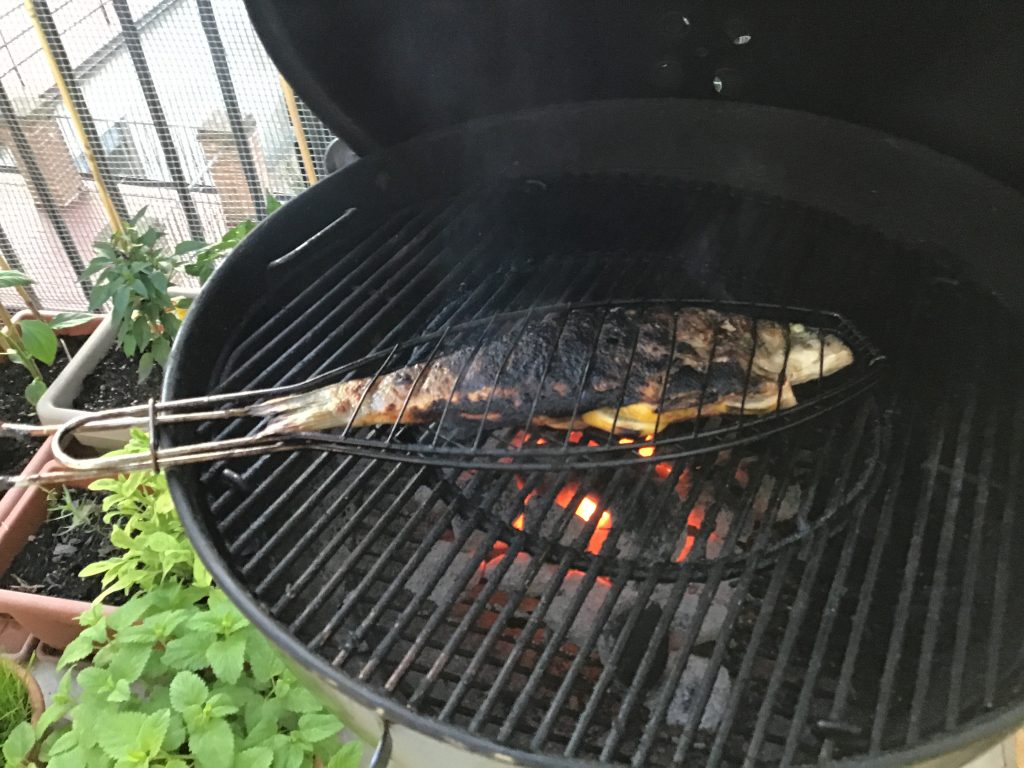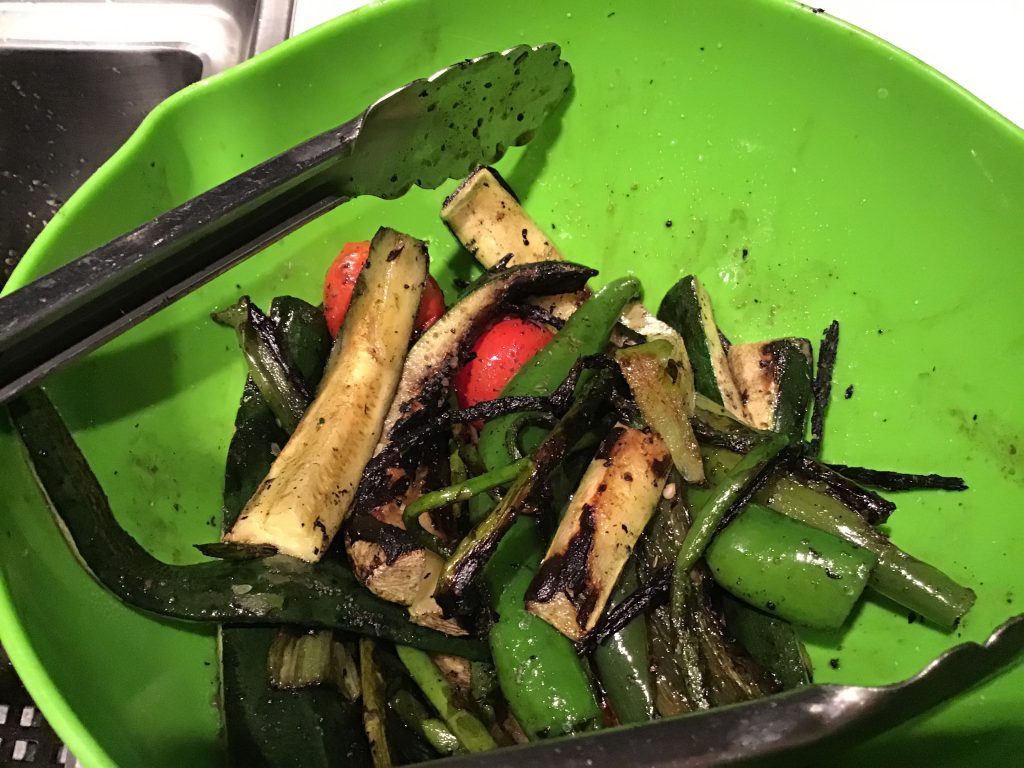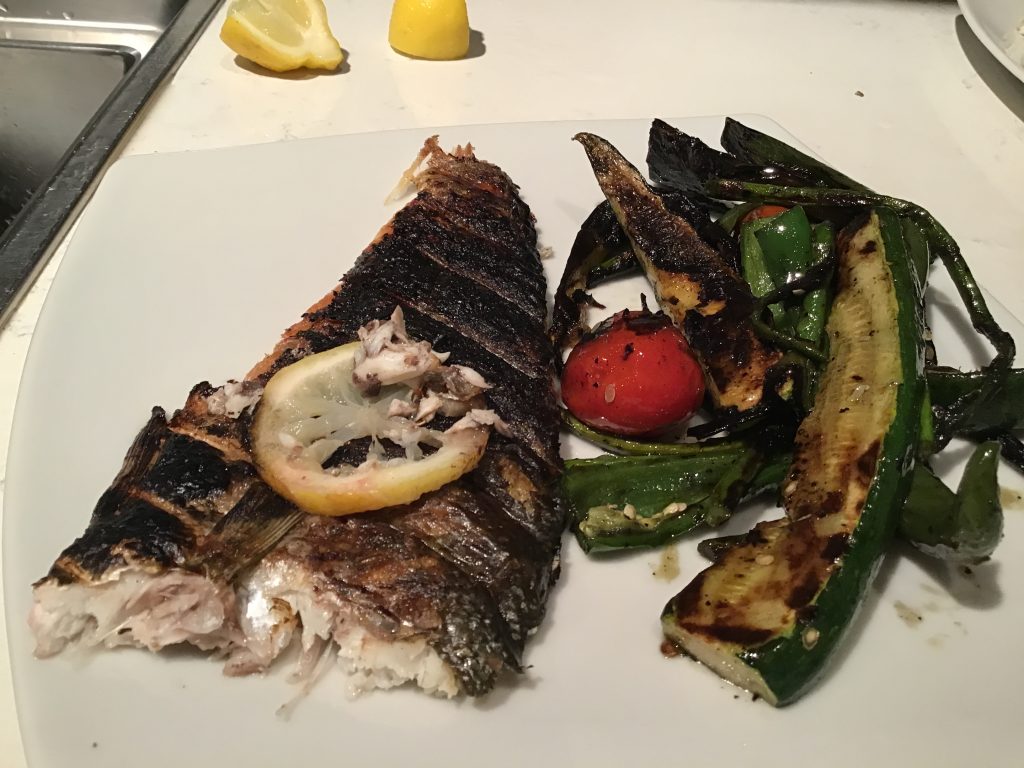 ~~~~~~~~
Stay safe at home my friends. 🌈