215,858 positives in Italy. Up 0.7% – 29,958 total deaths since beginning of the outbreak.
There are 1,405 positive cases in Umbria. 70 total deaths.
1,250,805 cases in the US – 75,423 deaths.
~~~~~~
It is Friday. Another beautiful spring day but a little chilly. Luther got out for a jog yesterday. Not much happening around town. Last night we had a nice tagliatelle with norcina sauce. Courtesy of Calagrana. Very good.
I did my homework for my lesson coming up shortly. My teacher assigns a different famous Italian for me to read about and then retell their story in my own words. This week it is Alberto Sordi. A famous actor and director. I have to admit I do not know many of these famous Italians. It is a little embarrassing. Italians know all the American actors and directors.
~~~~~~
So pretty on the terrazza. It has been dry so I must water the plants everyday. They are growing well. Here are a few pictures. We don't get sun in the morning until high summer. The flowers are in shade. In the afternoon we get nice sun at this time of year.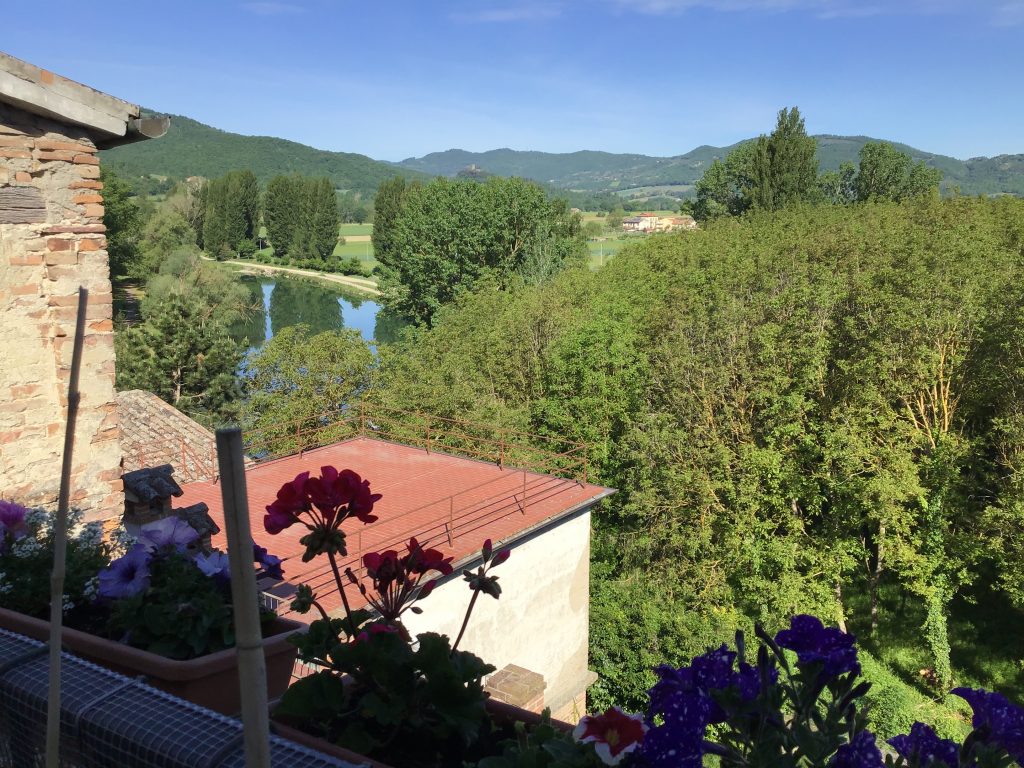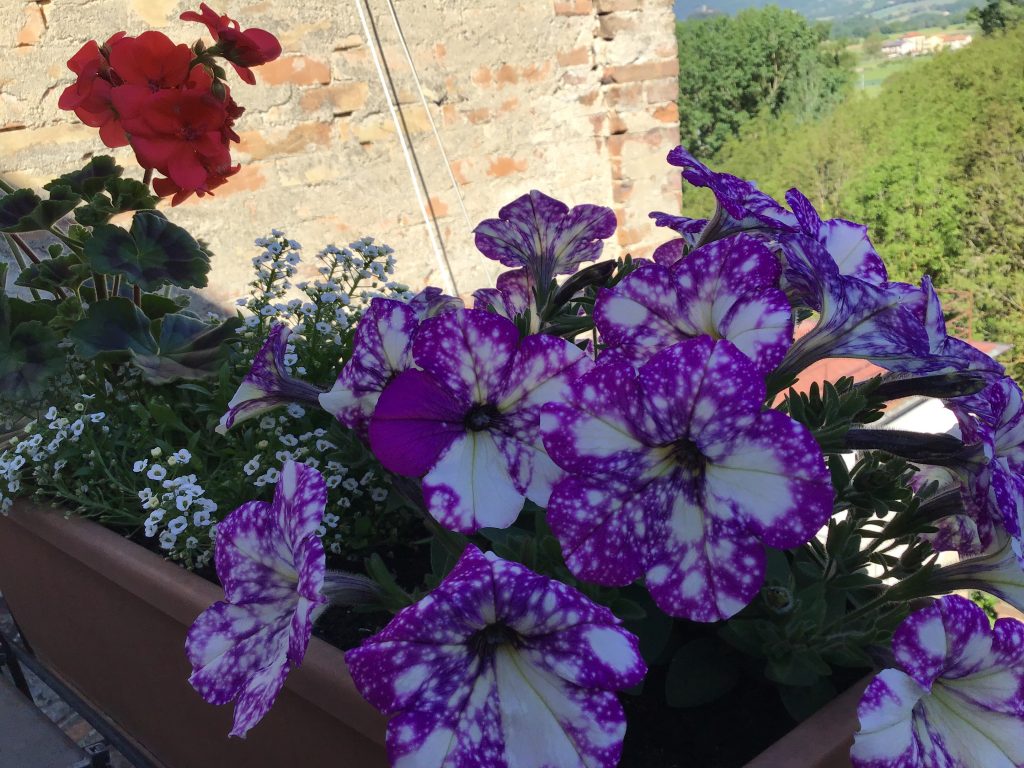 These are my sage, mint and the grass our cats enjoy.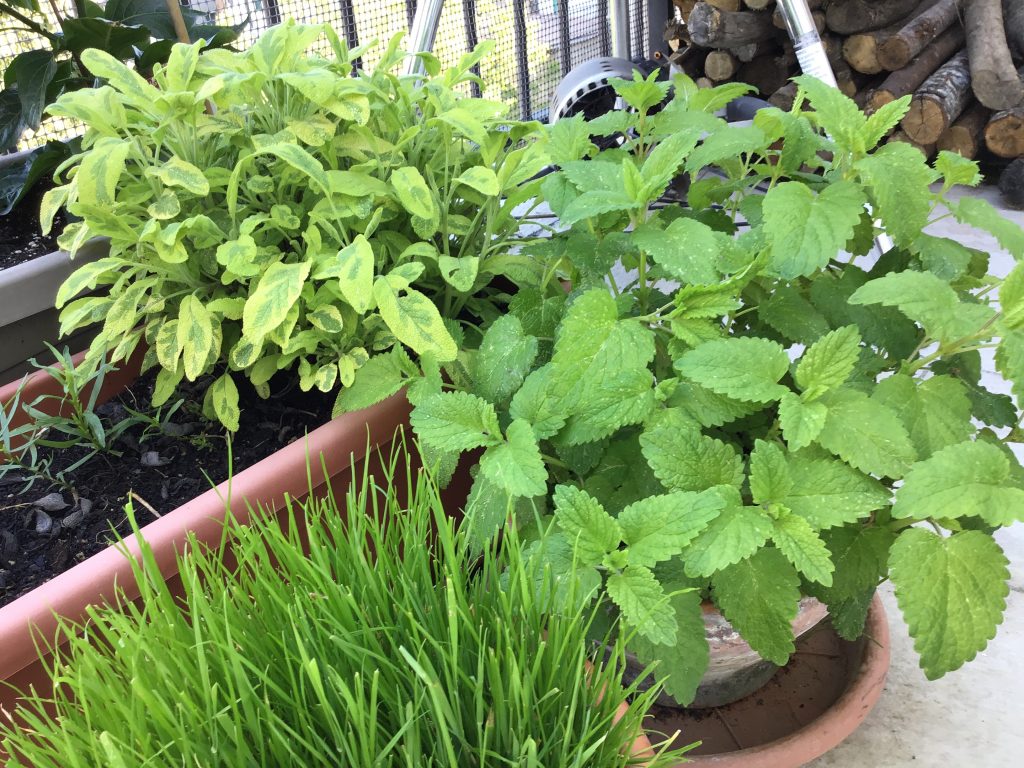 In our building there are three apartments, each on their own floor. The first floor (2nd in the US) has a man (Pietro) who lives mostly alone. Sometimes a sister stays there. His mother passed away in the apartment just before we moved in. He is said to be mentally slow, which I believe. His apartment owns that floor and also it owns the old arched cantina beneath the building, and a big garden. Normally Pietro works in the garden. He is very good at gardening. All vegetables. But, sadly, not this year. It lays dormant. I do covet the garden.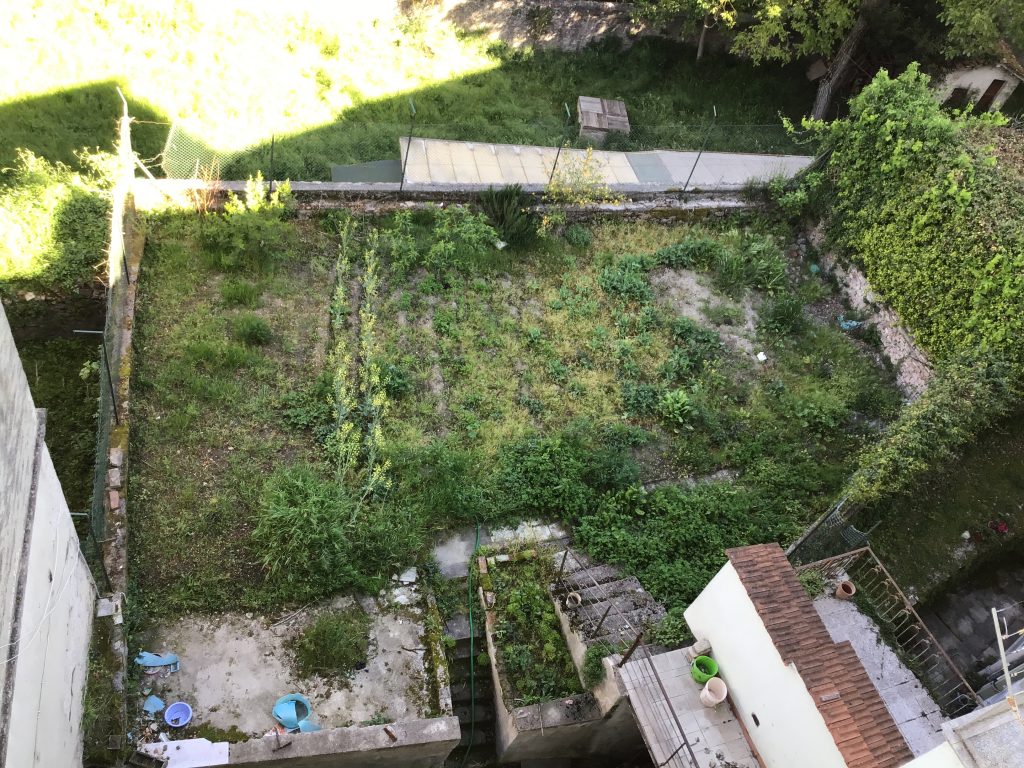 ~~~~~~~
Be careful everyone! Stay safe, wear the dreaded mask…🌈