197,675 positives in Italy. Up 1.2% – 26,644 total deaths since beginning of the outbreak.
There are 1,368 positive cases in Umbria. 64 total deaths.
961,983 cases in the US – 54,400 deaths.
~~~~~~
Sunday night dinner, prawn salad with Harissa dip. Thank you Calagrana! So good. Luthers favorite.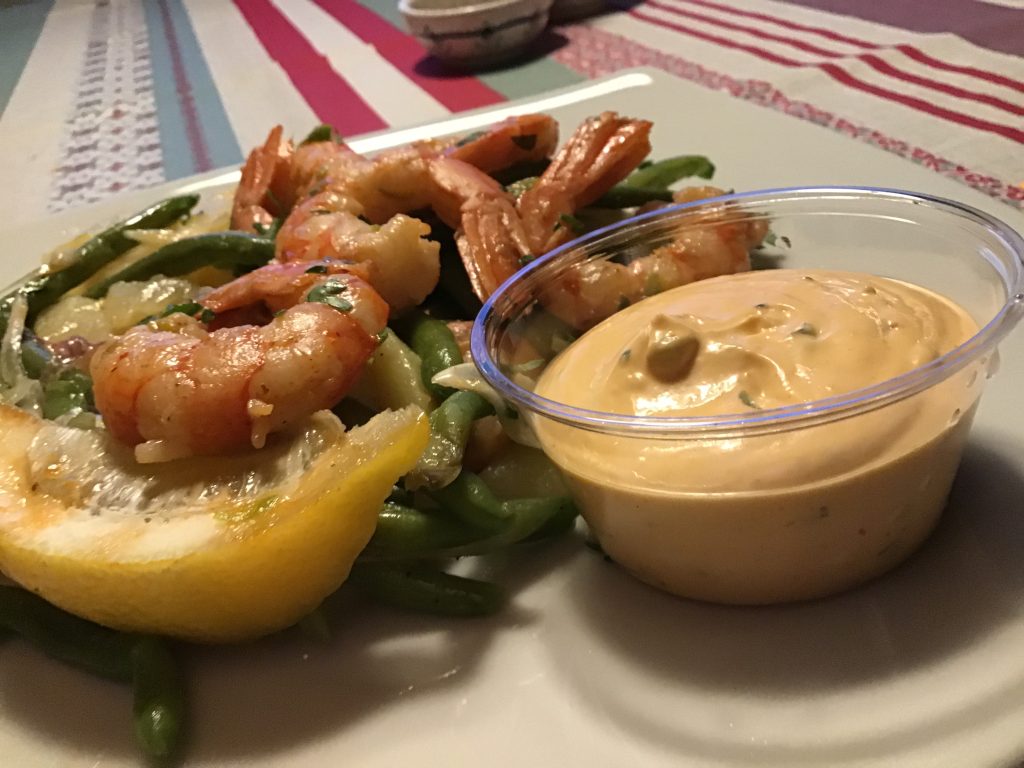 ~~~~~
US news…
"The resumption of public life is poised to accelerate across wide areas of the country in the coming days and weeks — mostly in Republican-governed states and despite warnings from health experts as Covid-19 cases in the United States near 1 million. You'll be able to eat out at a restaurant in Tennessee starting tomorrow, potentially congregate in an Idaho church next week and go shopping in Missouri next week"
Face palm.
~~~~~
I also read the epidemic has begun to move outside of the major Metropolitan areas where it has been prevalent until now, into small towns, small cities, and rural areas. Places where there will be more difficulty dealing with due to lack of facilities.
~~~~~~
Such a perfect day here today. Here are a few of my own flowers and herbs on my terrace. Also one of the view. It has gotten so green!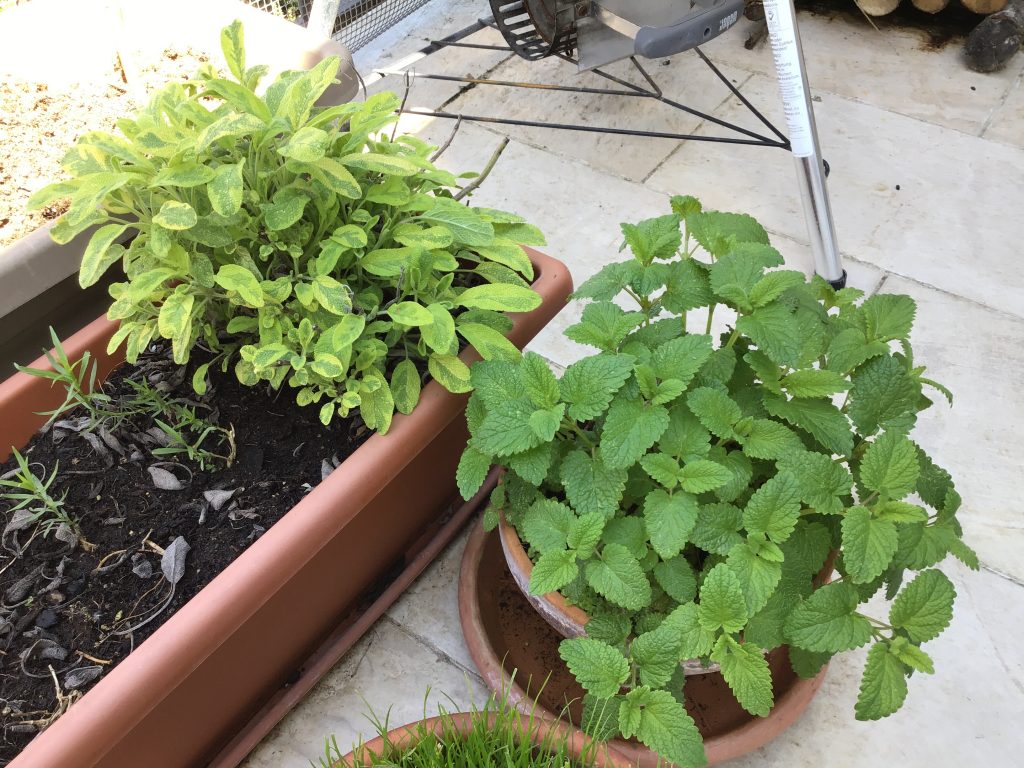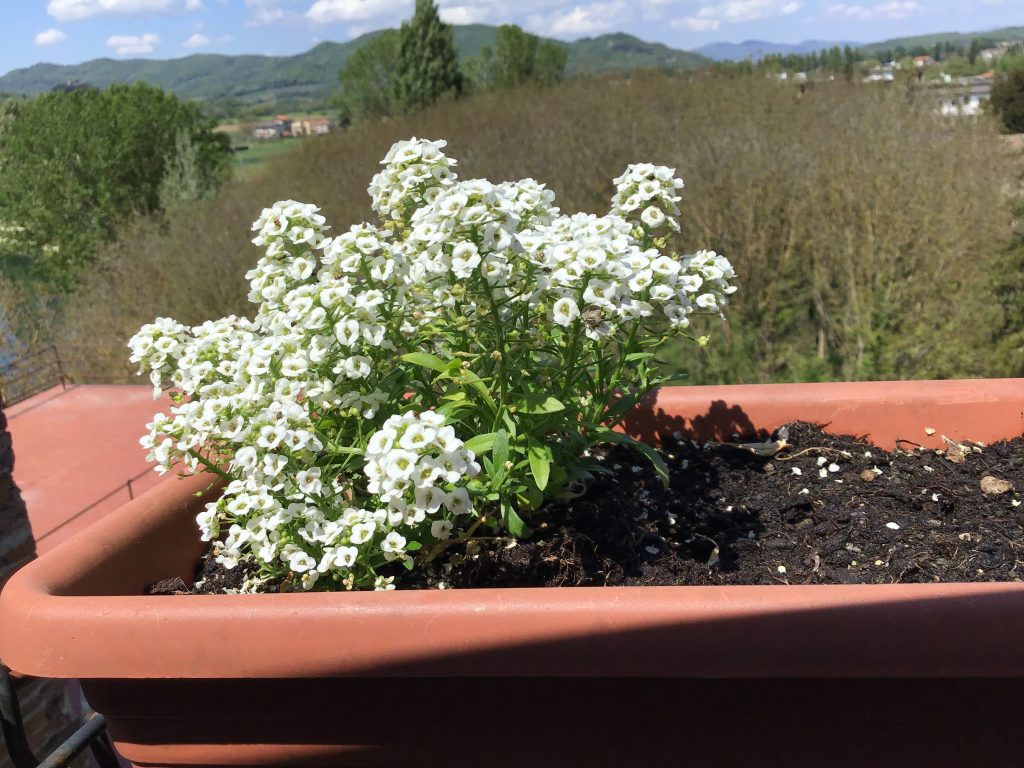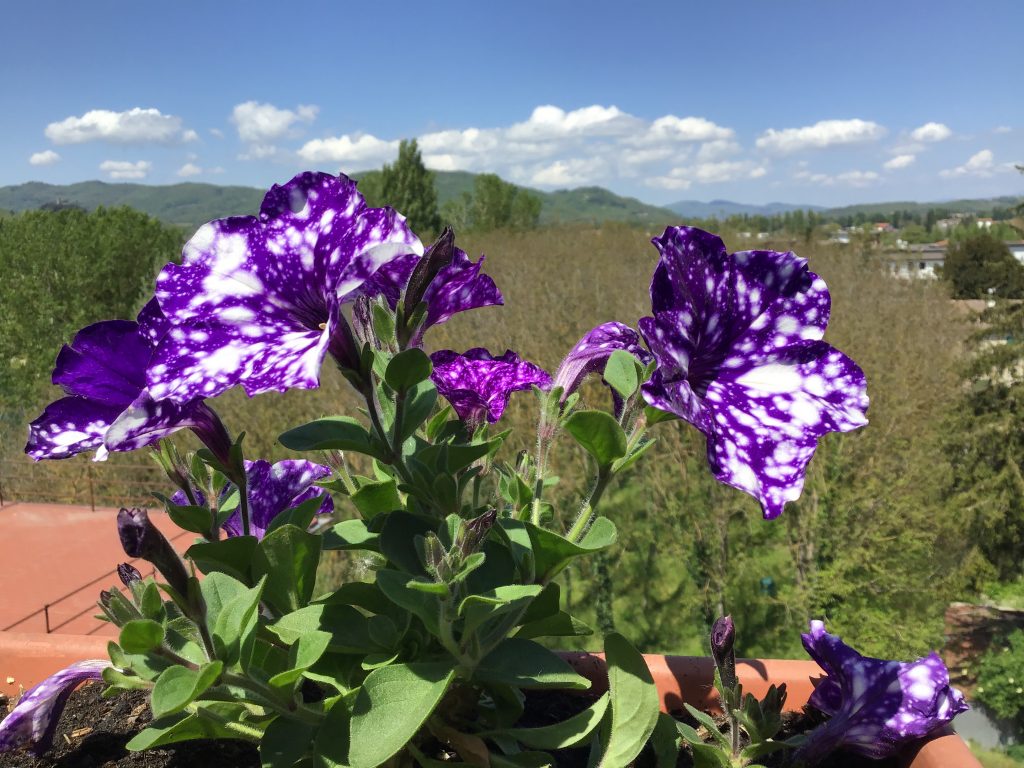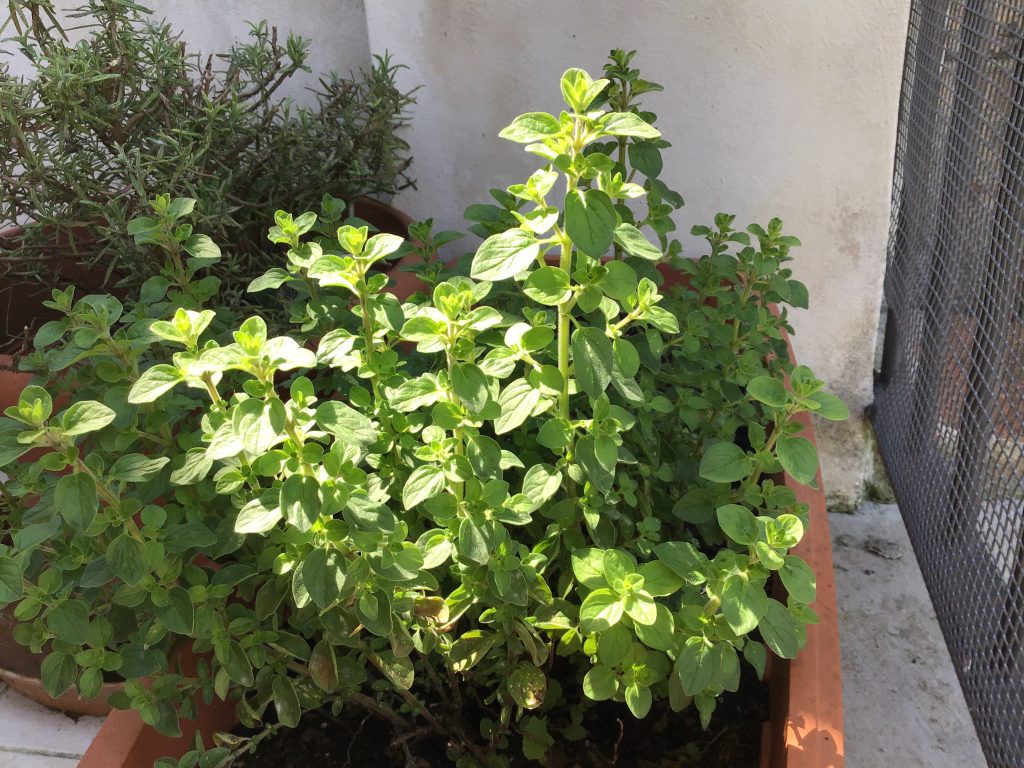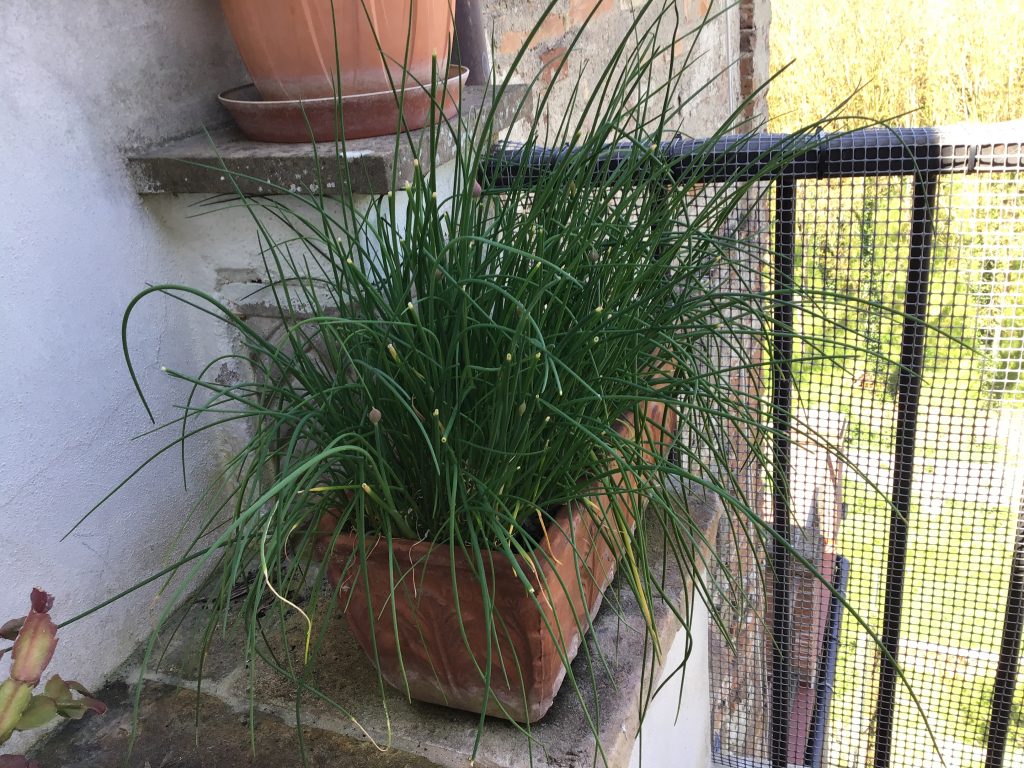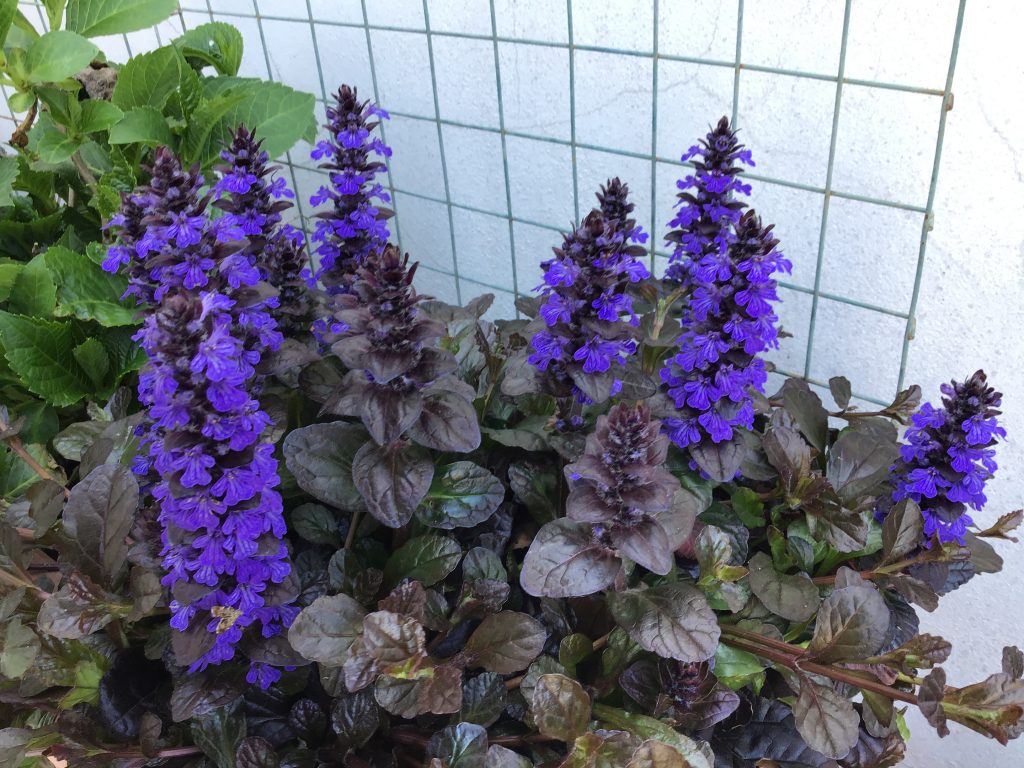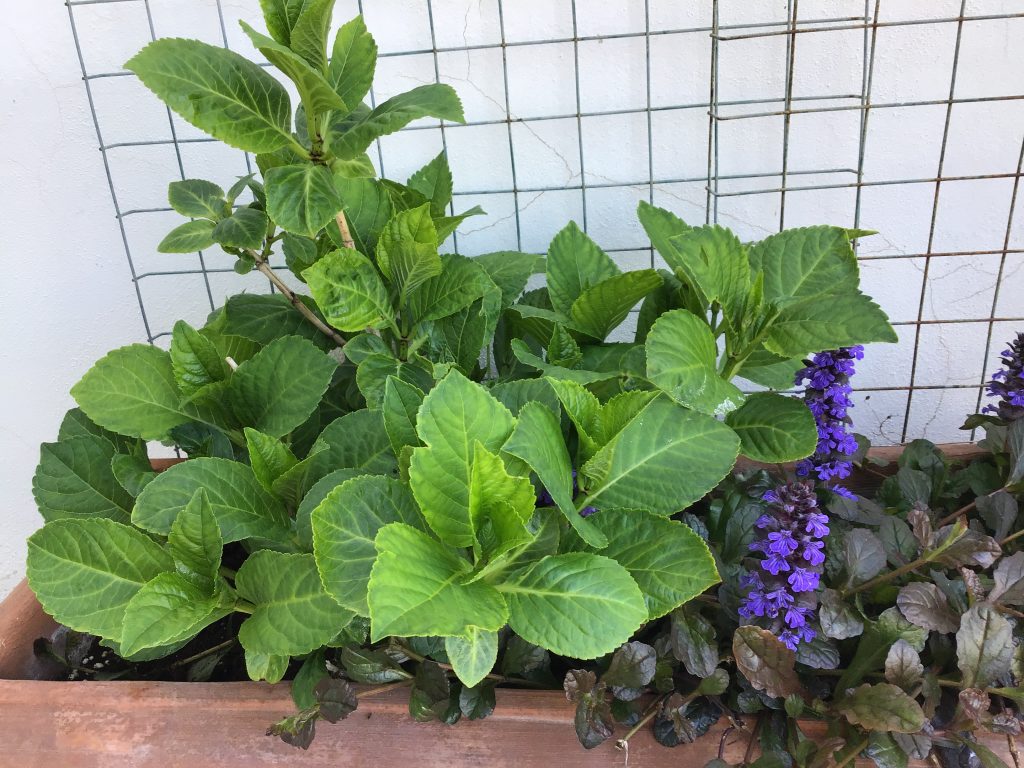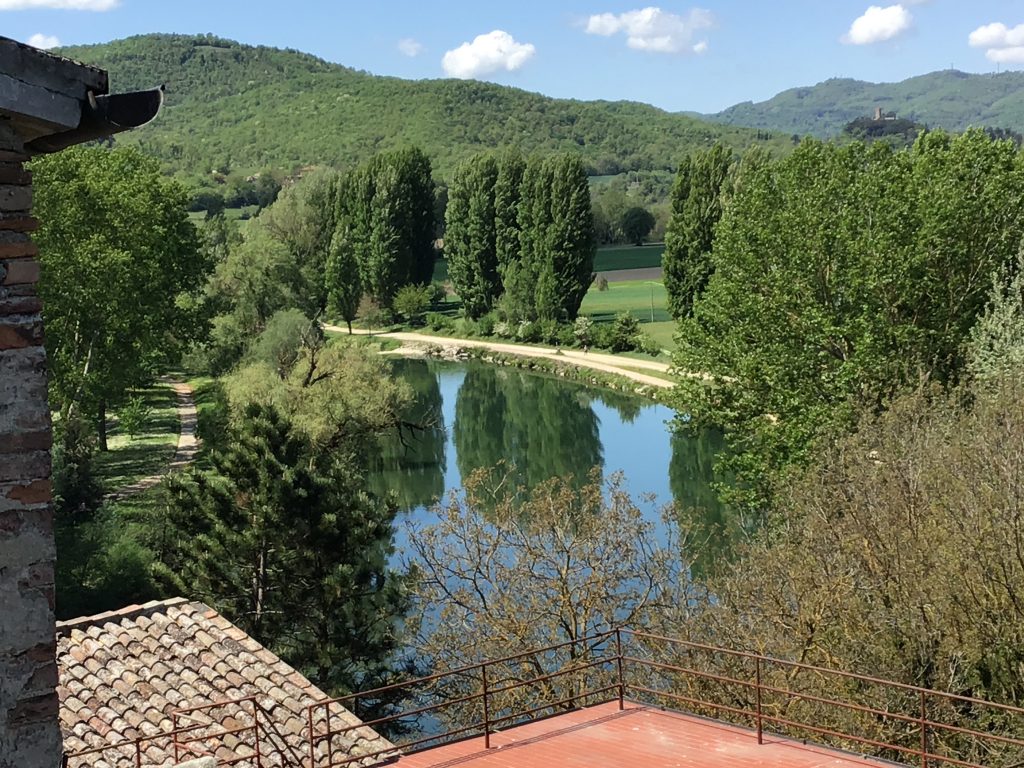 ~~~~~
Today is day 7️⃣ until the loosening for us prisoners here. We are all looking forward to a small bit of freedom. At least to walk and jog. If not much else. 🌈