Last night I got to make the first dinner in our new kitchen. It is so wonderful to have a sink! But I am so used to walking down the hallway to the bathroom for the sink it is proving hard to break the habit!

Dinner was two Orate, or sea breams. They were from the grocery but they were some of the freshest I have ever had. I decided asian flavors would be yummy for a change. I roasted the fish after rubbing with oil, salt and pepper, slashing the flesh and sprinkling with sesame seeds. While roasting I cooked soy sauce, a little vinegar, sugar and water and slivered ginger and slivered cayenne in a small pan until ginger and pepper were soft. Then all I did was pour it on the fish and sprinkled with spring onions and cilantro. Delicious if I do say so myself. I also had the first spring peas and rice.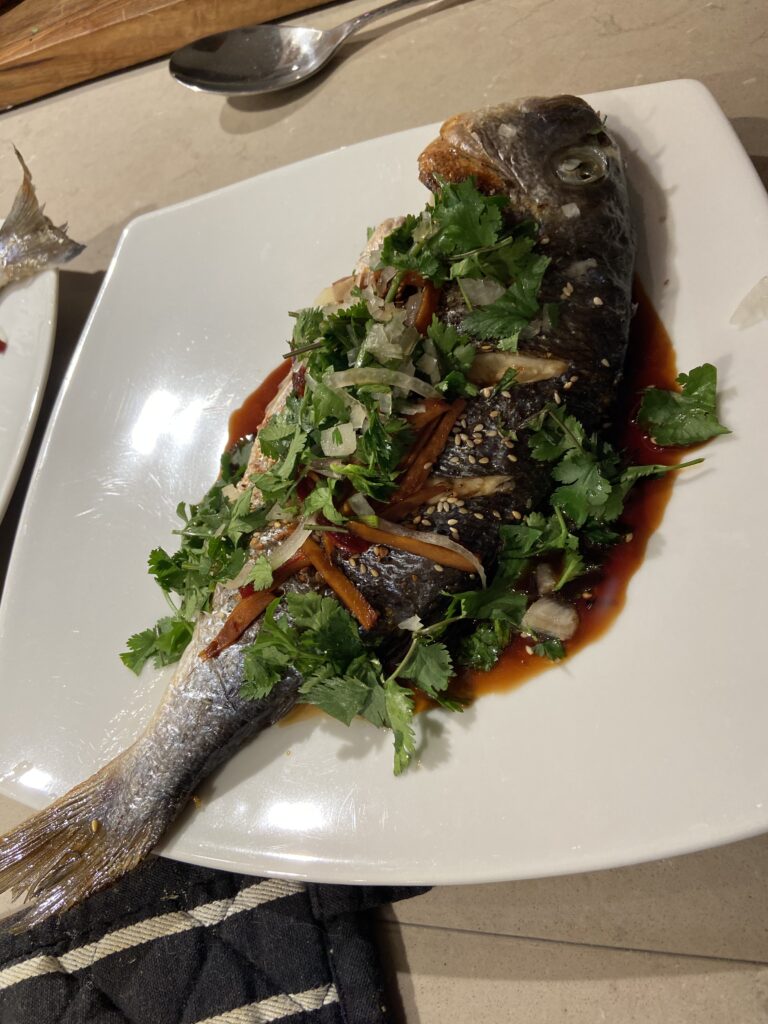 Does anyone remember Green Stamps? Back when I was little you got them at the grocery and you saved them and filled books with them to redeem items when you had enough.
We are members of the Coop grocery chain here. It it a co-op and members get some benefits. One is inexpensive products which change every couple of months. They give you bollettini, or little sticky stamps when you check out. Then you can buy a product with a number of stamps and a little cash. I've never done this until now when they are selling nice knives.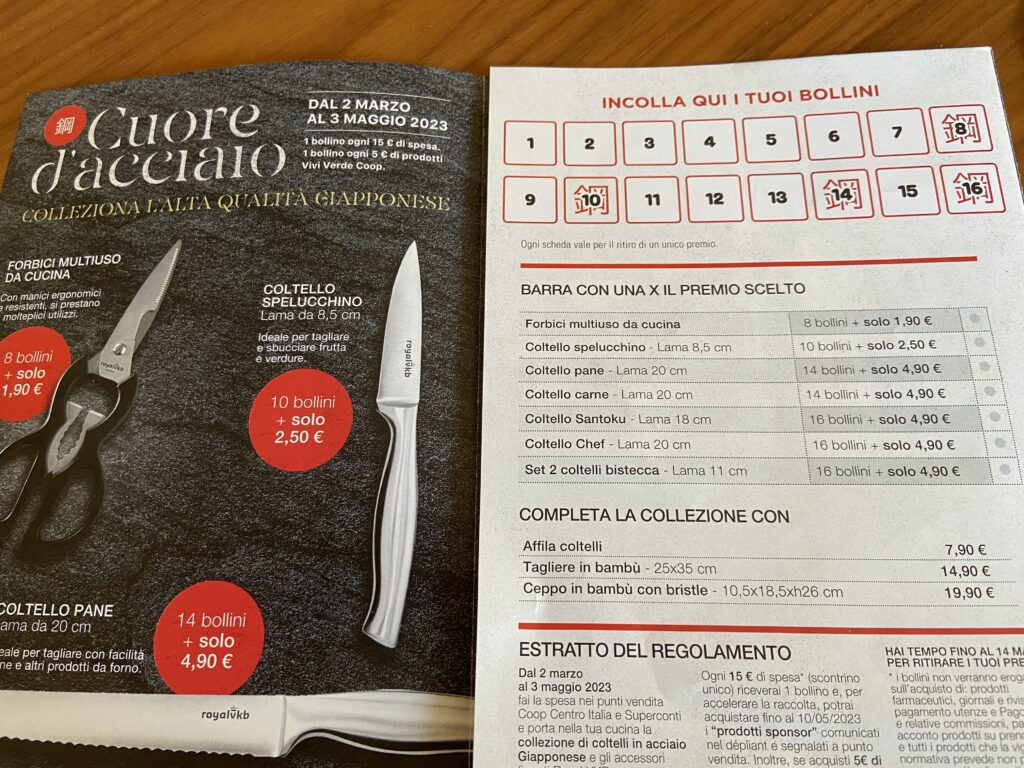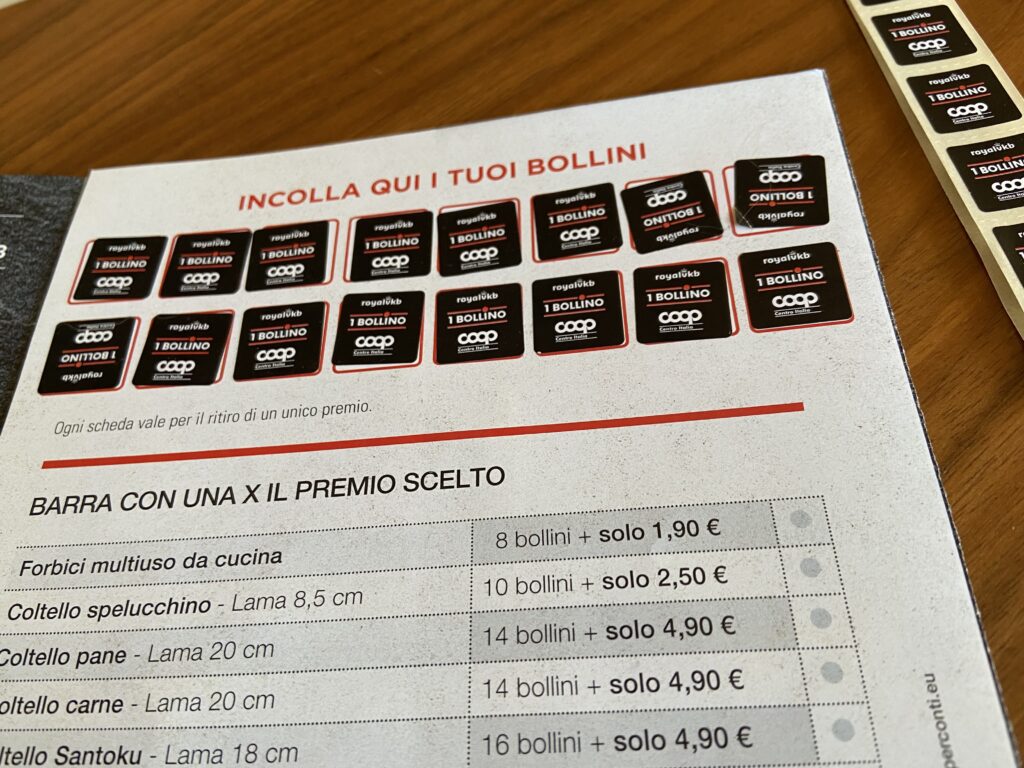 I got one yesterday. It is really nice! 16 bollettini and €4.90 got me a chefs knife!
~~~~~
Our next big project is a second kitchen upstairs. You may remember I talked to our Geometra who did our former work. But he would never reply to my emails or WhatsApps since that first meeting. I tried a second one who also would never reply. The situation here is that all these people are just so busy. And the workers who do the work as well.
So I decided to message with our friend Irma who is an architect and has done work for many people that I know. She seemed happy to help design a kitchen but she is also busy until autumn. Having no other choice I said I would wait. So that means our summer living upstairs will be a little different than we thought. Since the terrace has an oven and a sink and counters I figure we can make an outside kitchen. I also have our Weber grill. And there is an outside barbecue. It will be camping! I'll get a 2 burner induction cooktop. And we will need to buy a refrigerator. We would need that anyway. Anyway, that's the plan for now!