Una bella domenica! A beautiful Sunday. Our weather has settled down into August. Typical hot weather. But at least it's not scorching. Highs from 35C today up to 37C later in the week. That's 95F to 98.6F for you non-metric folks.
Anyway, I decided if I didn't walk in the morning I wouldn't walk. So off I went about 8AM. My intention was to walk along the river. But I was thwarted. There was a sign that said "International Fishing Competition". And there were maybe fifty people with all their gear along the river, blocking my way. This is not unusual. It happens almost every weekend here. I paused to take some pictures.
Fishing here on the Tiber is a "Big Deal". This is the fishing capital of Italy. Really. I'm not making this up. As with most things, it is very orchestrated. The participants gather In Umbertide, and are given numbers which correlate to spots along the river. They all then go rushing off in their vehicles to set up. You don't want to be on the narrow roads leading to the river at this point 😳!
Once they get to the river they unload and start preparing for the starting gun. The fishing here is NOTHING like any fishing I've ever seen anywhere before. They don't cast. They have very long rods that are in pieces that they fit together to extend them about 10 meters or 35 yards out over the water. I looked this up and I think it's a form of Feeder Fishing, although none of the pictures had rods as long as these. They have complicated stands on which to prop the rods during construction and afterwards to help hold them above the water. They have very fancy, collapsable chairs with matching umbrellas. And a creel which is a canvas tube which goes down the bank into the water in which they keep any fish they catch alive. The fish are never kept, but returned to the river afterwards. The Tiber teams with fish. The fish are Common Carp, Common Barbel, Common Roach, Catfish, and Asp.
When I got down on the path, it was dead silent. Everyone was intent on getting everything set up perfectly and not scaring the fish (I assumed).
This looks chaotic, and it IS! It is a sea of poles!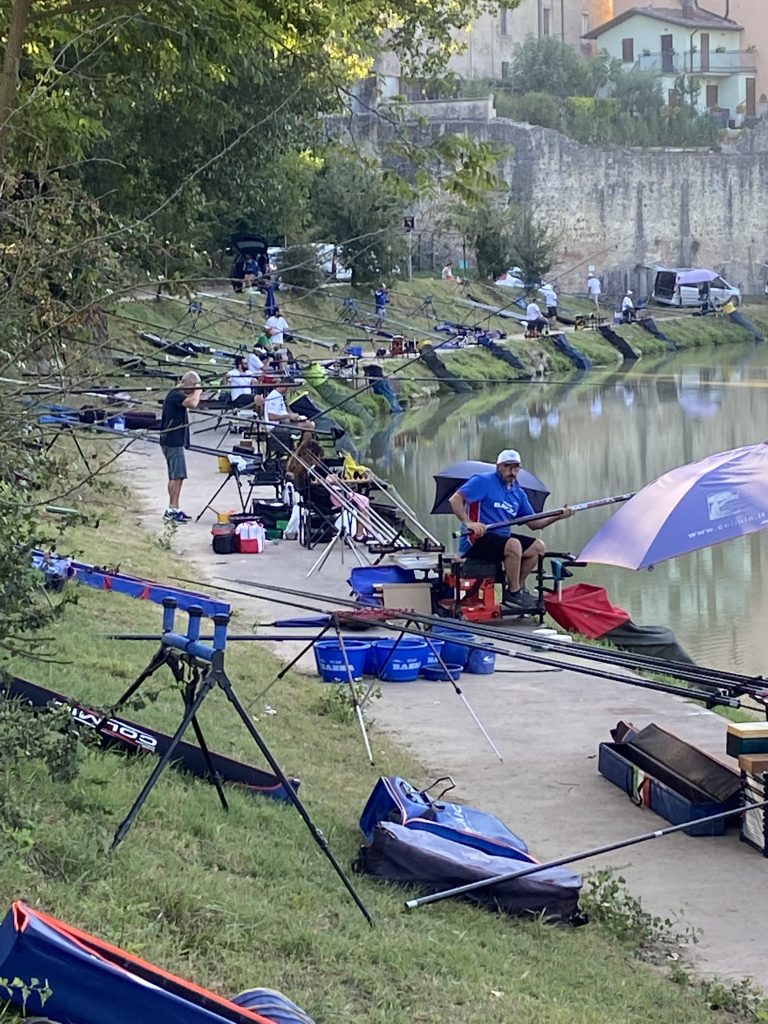 A little closer to the action. Today I saw my second female fisherman ever. It is a mostly male sport. Today, though, a lot of women had accompanied the men. I believe since this is an "international" competition these people could be from far away and the wives don't have much to do. They sit in the shade and looked quite comfy.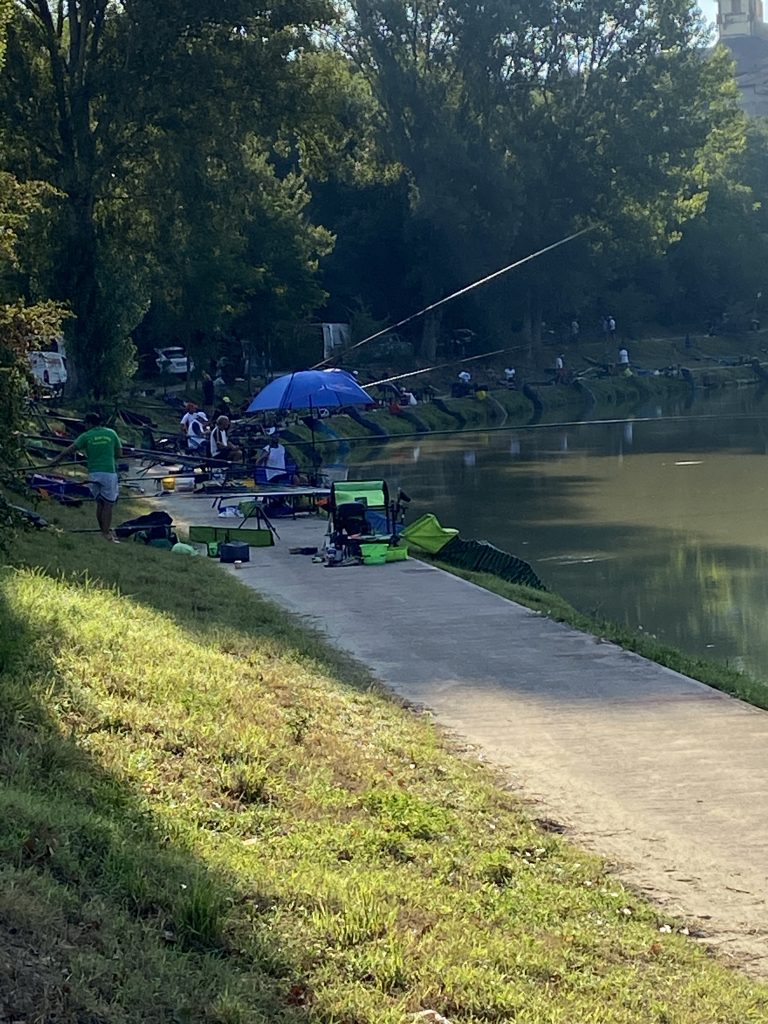 Note the creels going into the water. This picture looks almost organized. Now, they wait for the starting gun. We can hear it from our house and these competitions happen almost all year, but mostly in the spring, summer and fall.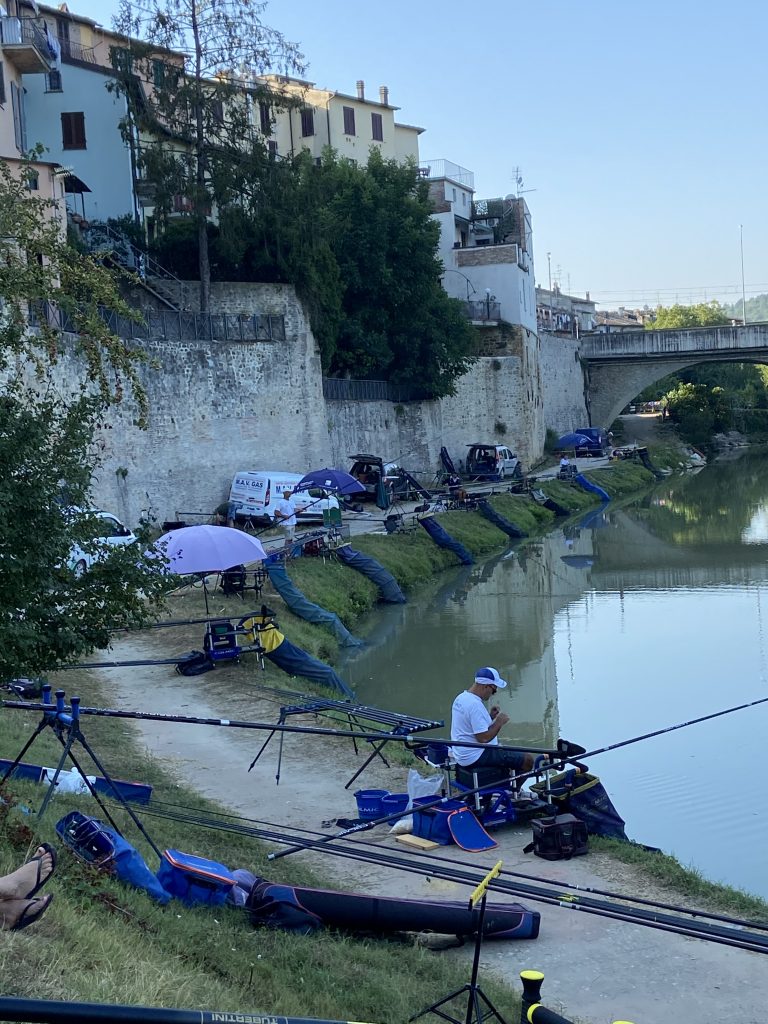 ~~~~~~
Buona domenica everyone. Stay safe…andrà bene🌈