An unplanned excursion popped up early this morning. An invitation to go on a hunt for mushrooms. A friend here in town who has lived in this area for 35+ years had posted a picture of the mushrooms she had found and I had chimed in that someday I would love to come along. Well, that someday was today! She called and asked, and I said yes, It is something I've always wanted to do so I couldn't say no could I?

I walked over to her house. It was cold and very foggy. Off we went up into the nearby mountains. As we drove I got a lesson on the types of funghi that grow around here and what types are edible. We drove up and up through the fog and suddenly, we burst out into brilliant sunshine. We were above the fog! Up there, it was a beautiful day.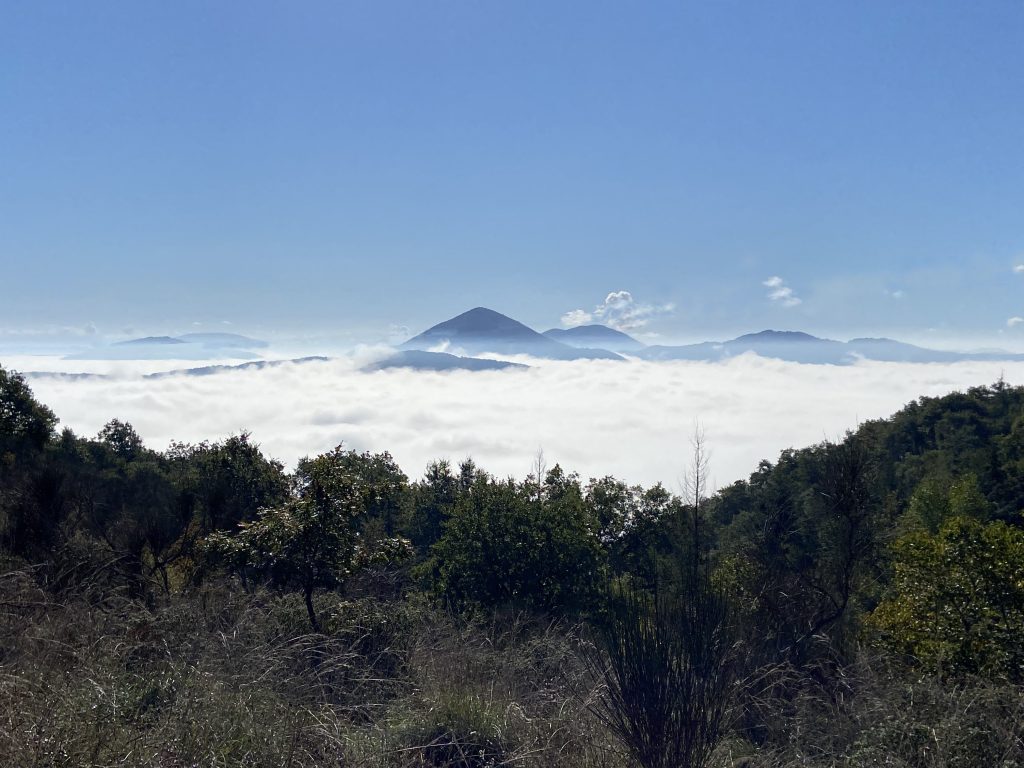 We parked and started up a steep hill on a dirt road. Jill told me anyone is allowed to forage for the mushrooms, and you can go anywhere even on private property and right into peoples gardens. Unless they are fenced. Foraging is something people around here do routinely. They seem to enjoy the hunt and they use what they find. In spring it's the wild asparagus they go for, fall it's chestnuts and mushrooms.

We found a few inedible mushrooms. We saw lots and lots of evidence that the wild boar had gotten there ahead of us. They love mushrooms and truffles and root up the ground in their search. There were also a surprising number of other cars parked along the roads. Hunters of animals, and hunters of mushrooms. Sunday morning is a popular time. Here are the first ones we got. And some that we left alone.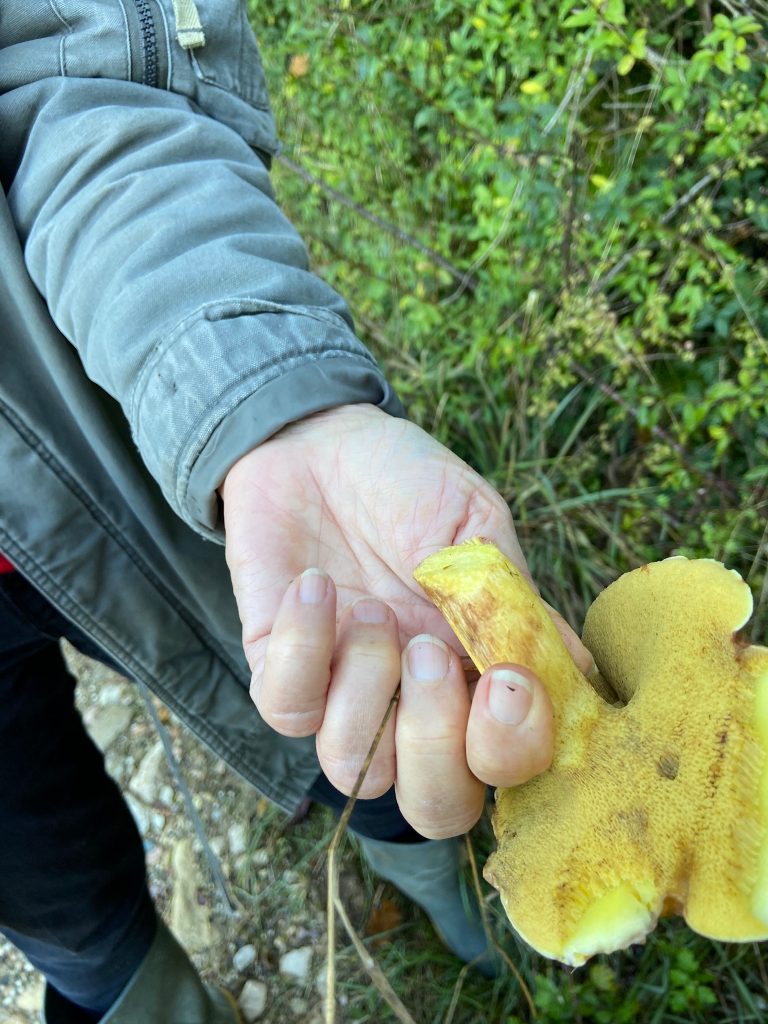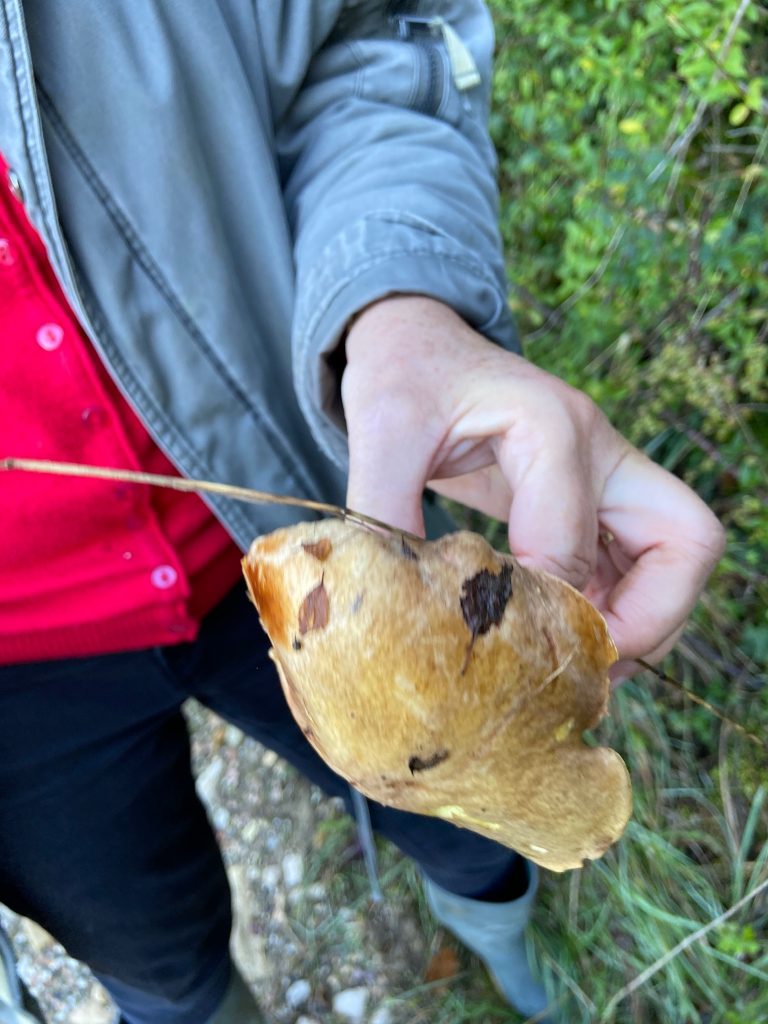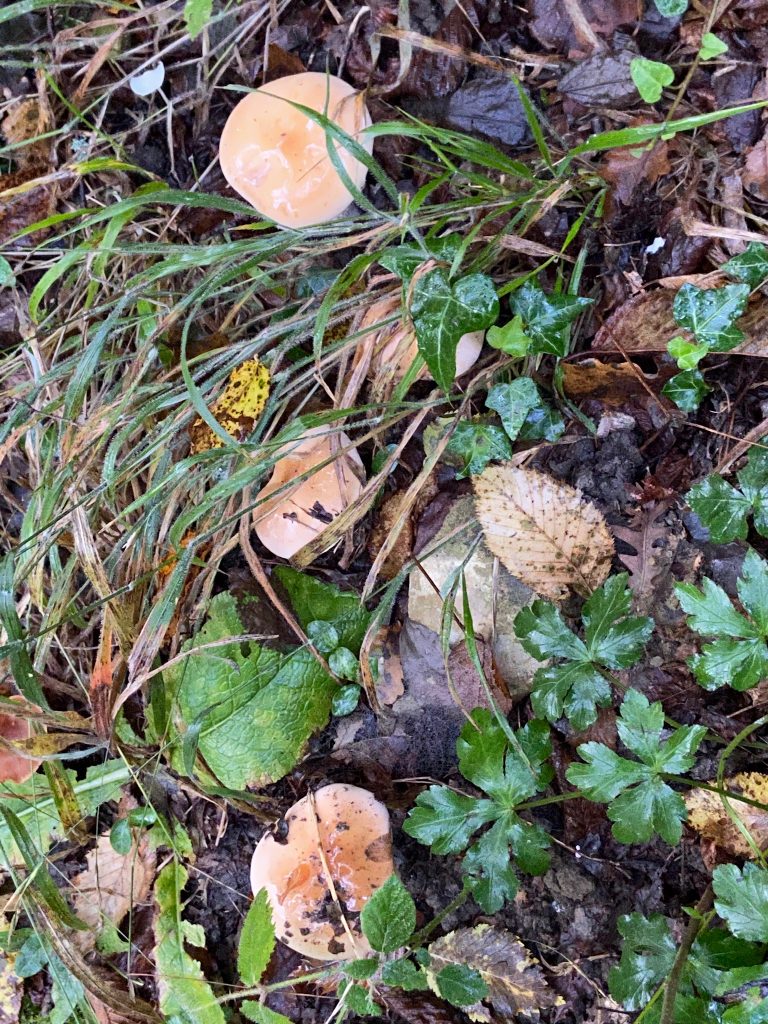 We decided to change our venue and Jill called a friend, Sally who lives up another mountain road. She's the last house so we could set off directly from there. Along the way we watched the sides of the road and I spotted a few large mushrooms. We stopped and Jill said they are Porcini mushrooms but poisonous.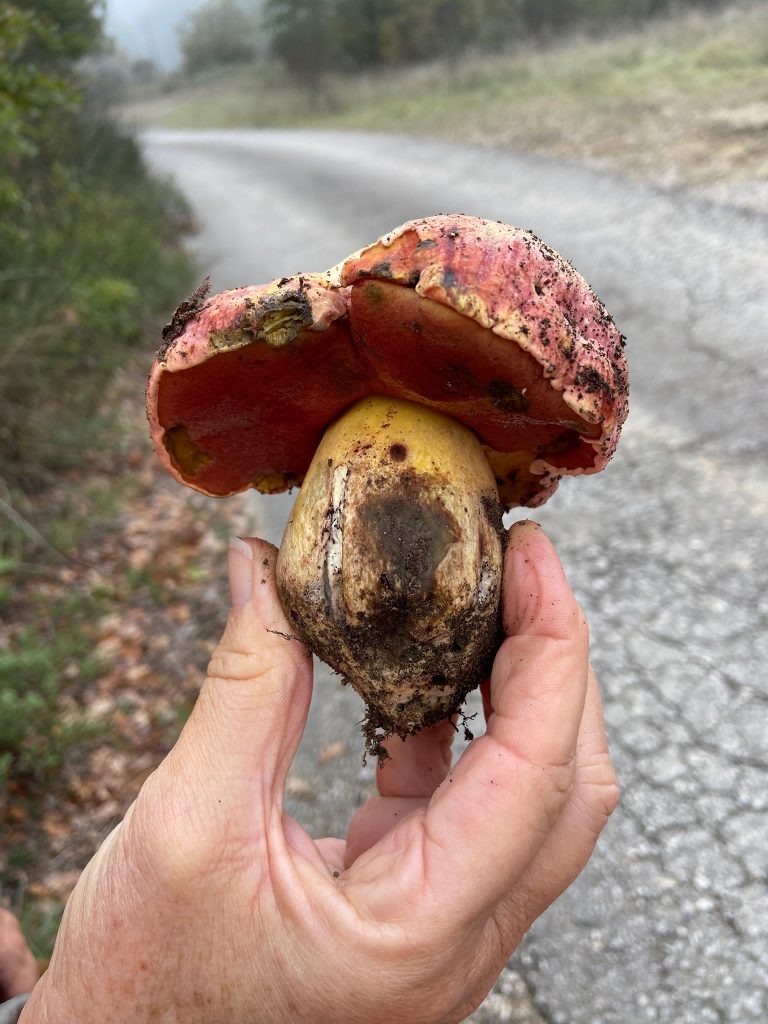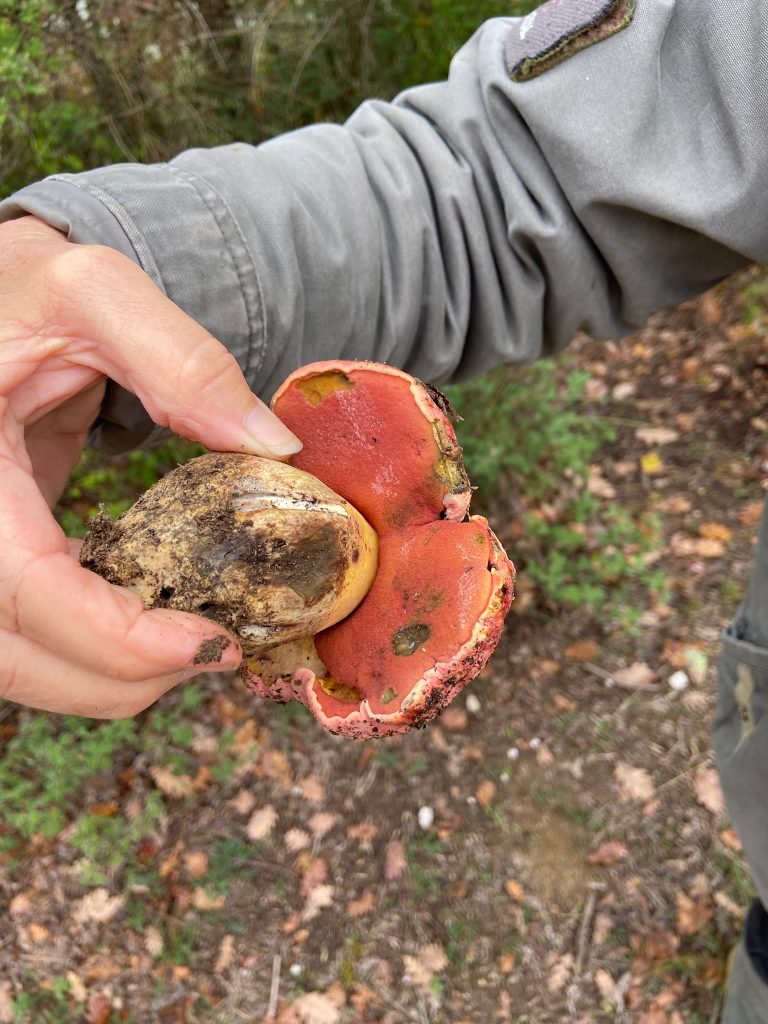 We met Sally and went into some much better woodland. We ran into another man and his dog searching for truffles. Sally said this area is noted for its golden truffles. I had not heard of them before. The sun was trying to break through the mist and I got a couple of nice photos.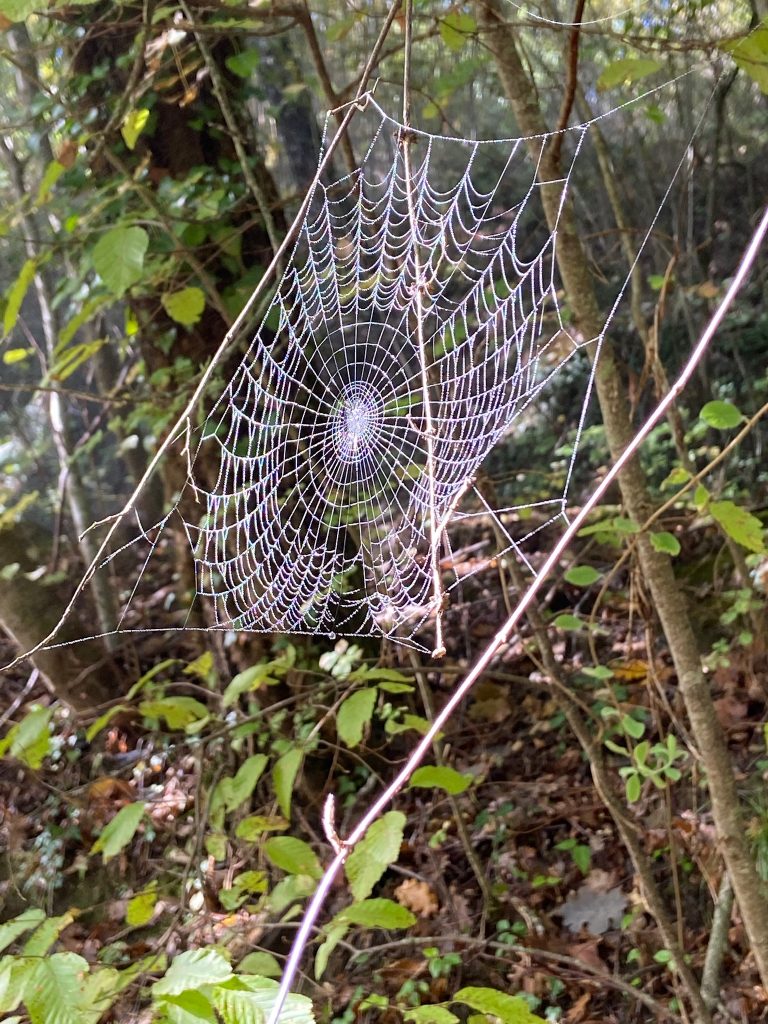 And finally, my fellow mushroom hunters.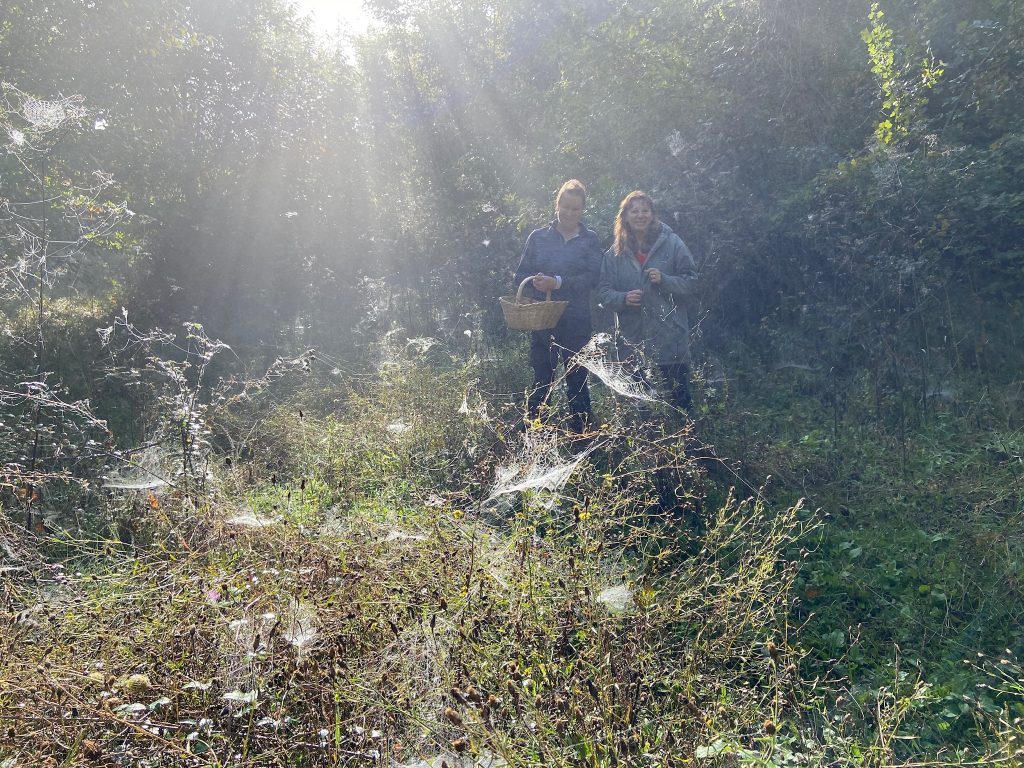 I really enjoyed my outing. I may go out and try on my own one day but I won't trust myself to have any idea if they are ok to eat! I can always show Jill. After I got home, coincidentally my friend Vera sent photos of the mushrooms her mother-in-law found. What a haul!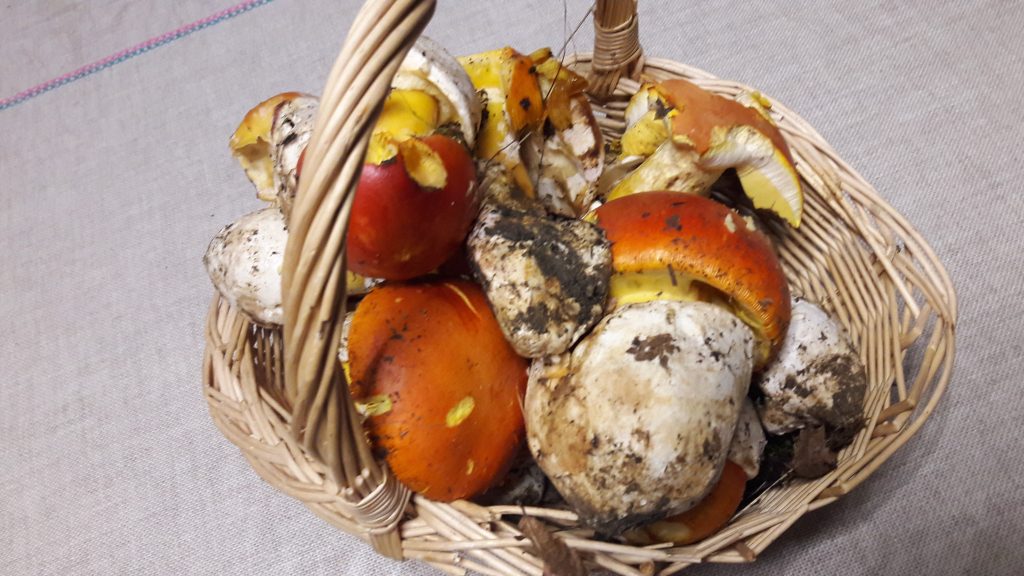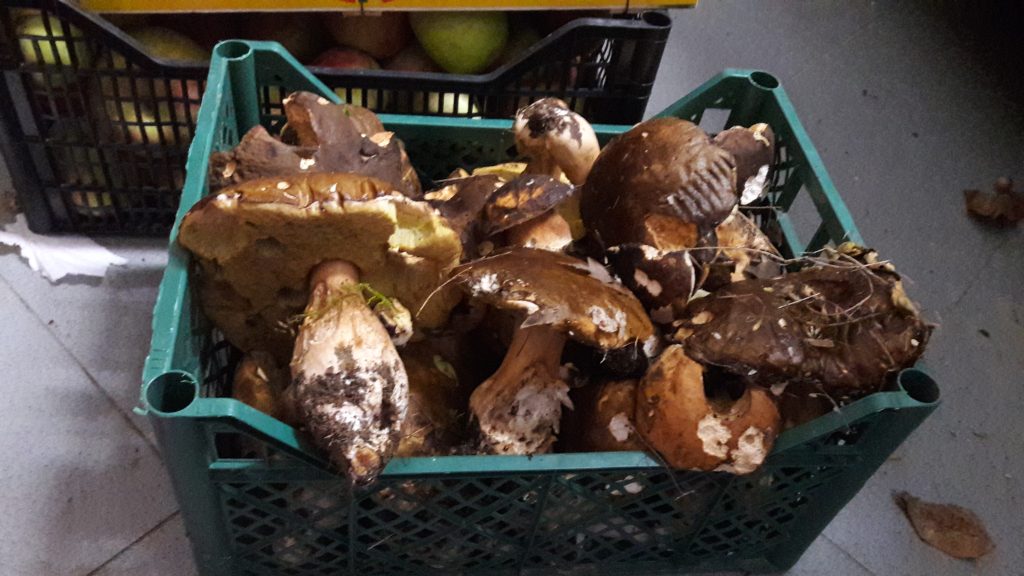 Buona domenica everyone! Stay safe!