The title of this post is the name of Italy's famous flying team. It means the tri-colored arrows — tri-colored for the colors of the Italian flag. It is recognized as one of the best aerobatic air patrols internationally. They fly Aermacchi MB-339 single-engine, two-seat advanced training and light tactical support jets. There are ten jets, nine fly in formation and there is a single outlier. We were thrilled here in Umbria to be paid a visit by this famous team. They headquartered at the Assisi airport for the week, flying practice runs over the countryside and doing two air shows, one in Perugia and the other in Foligno.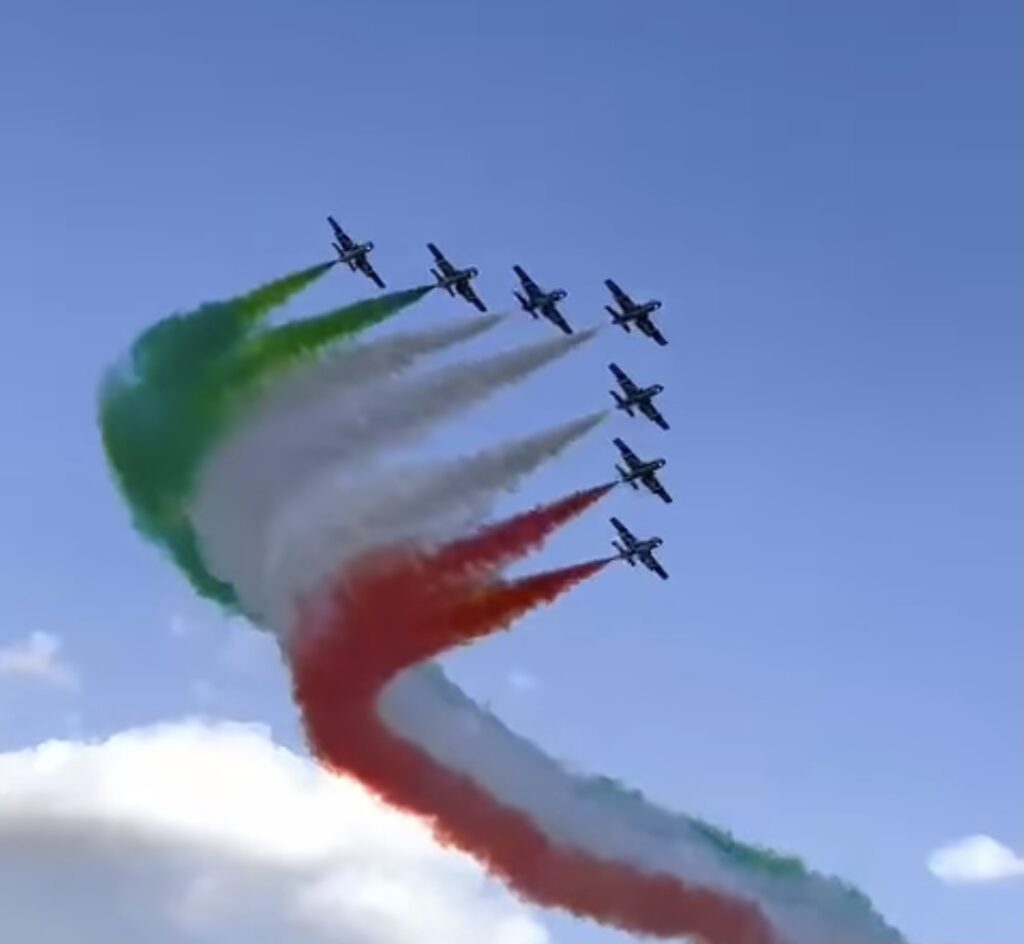 I should also mention, in the time since we moved here the Perugia/Assisi airport has really grown. There used to be only 3 or 4 flights a week but now we can fly from there all over Europe. And it is so easy to use. Twenty minutes south of us with easy parking and only 2 gates. It makes air travel fun again!
~~~~~~~~
Last week Paolo, our cabinetmaker, finally finished the work. His last thing was a built in cabinet with shelves into an odd triangular shaped space in the main hallway. When we moved in it was empty with no molding so I assume something was built in and removed by the seller. There was also an ugly spot on the wall that had been hidden. Our painter, Luca, fixed this when he painted but the space cried out for something to fill it.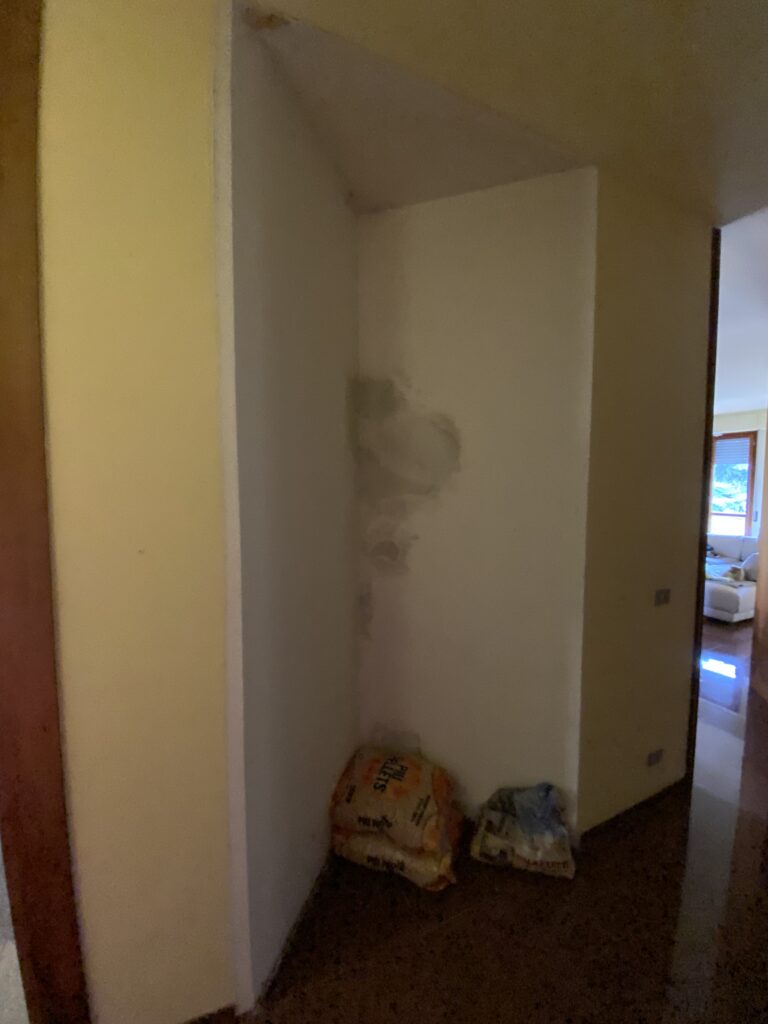 Here is the finished cabinet. I think it looks nice. I will find something else to put on the empty shelf. And we will use the cabinet below to store the bags of pellets in the wintertime. Good place to hide them.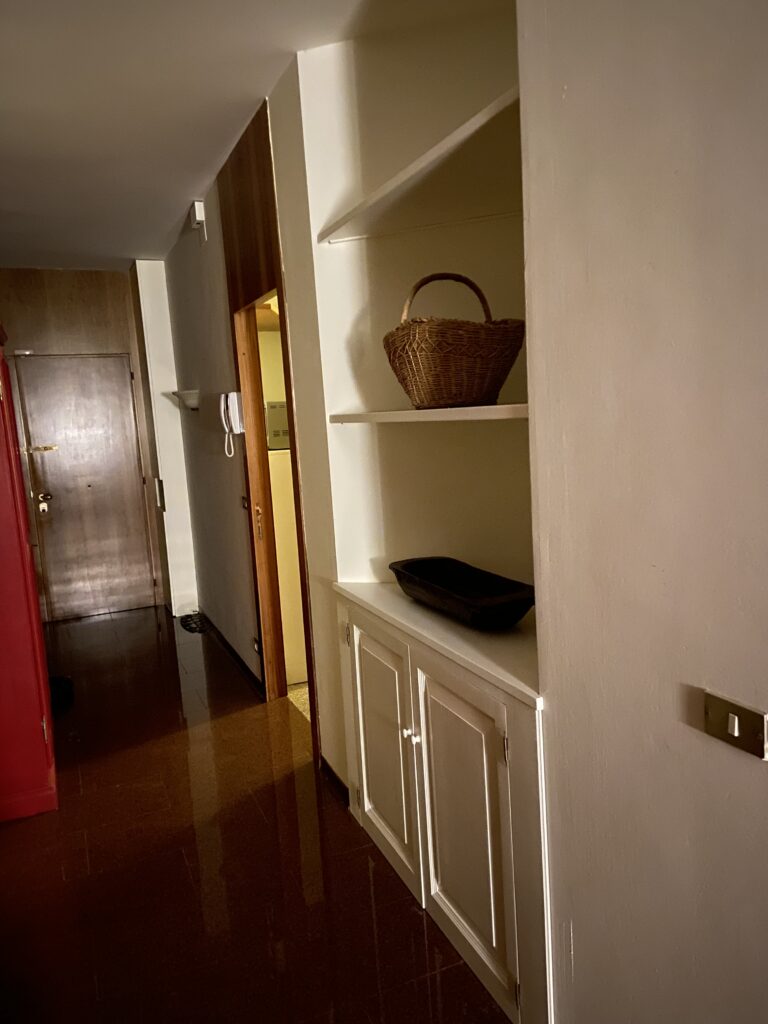 Lunch today was a panino. We had gotten a sample of flooring for our new kitchen and had to return it today. On the way home we picked up some nice prosciutto, both cotto (cooked) and crudo (cured). Prosciutto is just the word for ham here. I also bought a delicious ciabatta bread. Did you know that meant slippers? It is for its shape. The bread is chewy and really tasty unlike much Umbrian bread.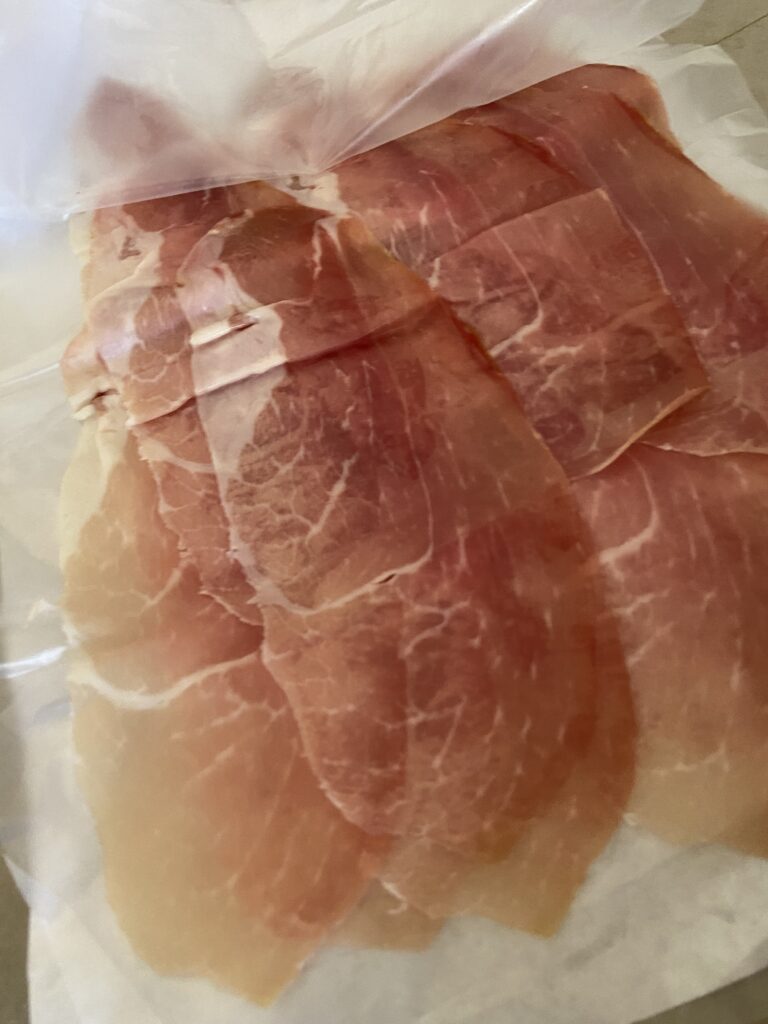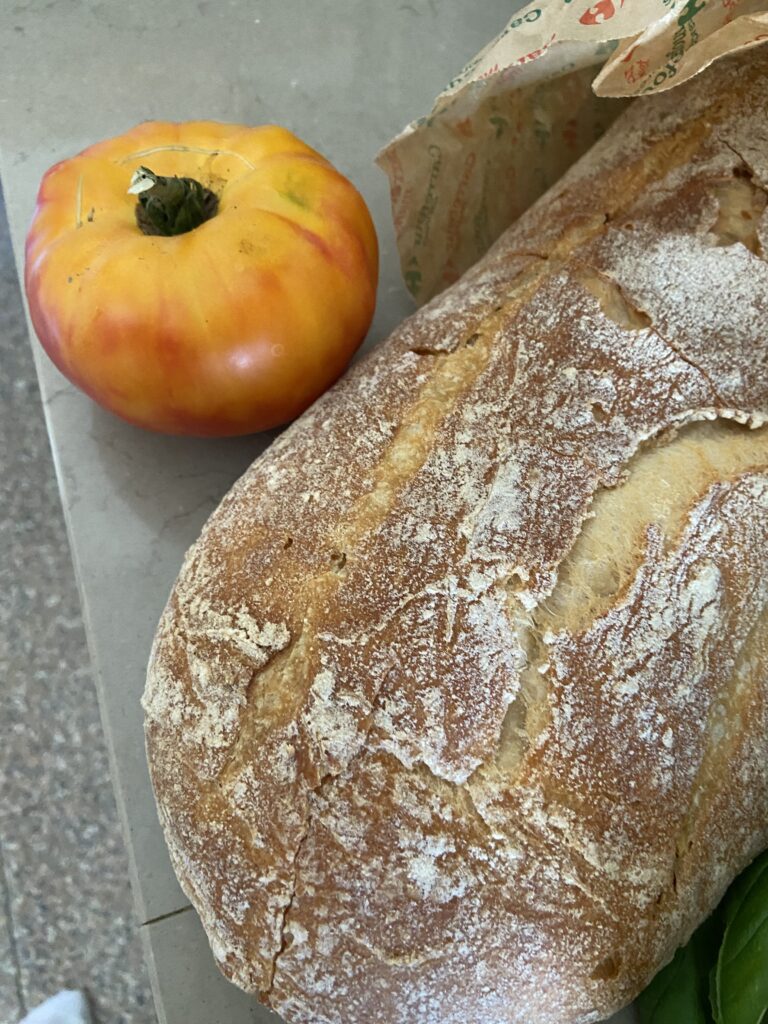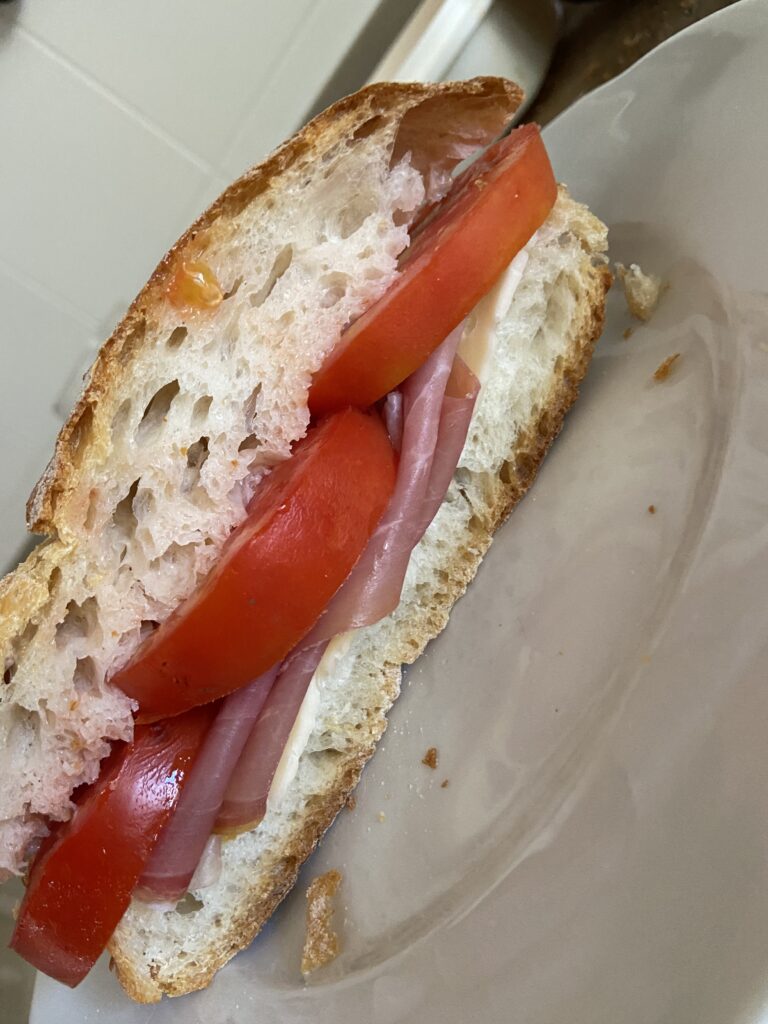 Very nice. Ciao !