It is agosto, August, time stops here. I read some complaints on Facebook expat groups about the fact you can't get anything done now because everyone is on vacation. You might be surprised, but really everything does stop. Go to your bank. There are no tellers. All construction stops. Factories close. Everyone is at the beach or in the mountains. My comment to the complainer, who said Italy can't progress because of this stupid August thing, was to say, Viva la difference. Although it can and is frustrating to live in a culture so unlike the culture in the US. The very nature of the inconveniences make Italy, Italy. I didn't move here for convenience and US sameness. I moved here precisely for the differences. For 45 years I worked in the "progressive" USA and fought for a work/life balance. Who is to say the crazy work, work ethic of the US is better?
On a lighter note, I walked to and from the Wednesday market and I grabbed a couple shots of this newly created "garden(?)". I was amused. Snow White and her dwarves, fake grass, fake water lilies! Who says the Italians can't be tacky? 🤣😂😅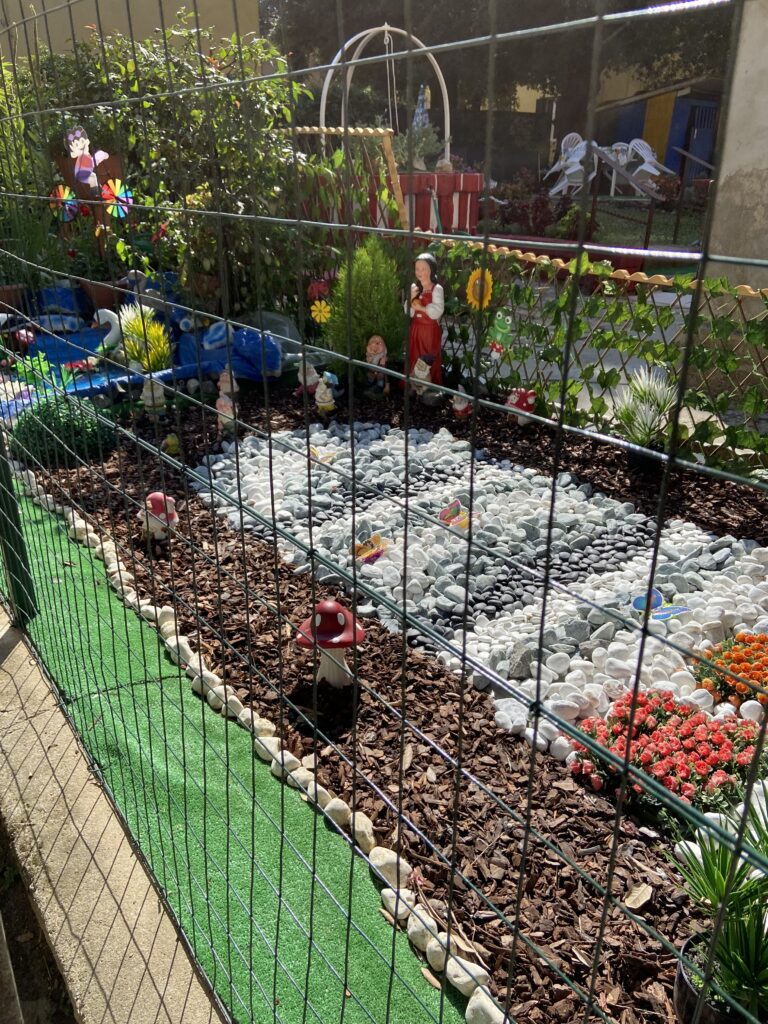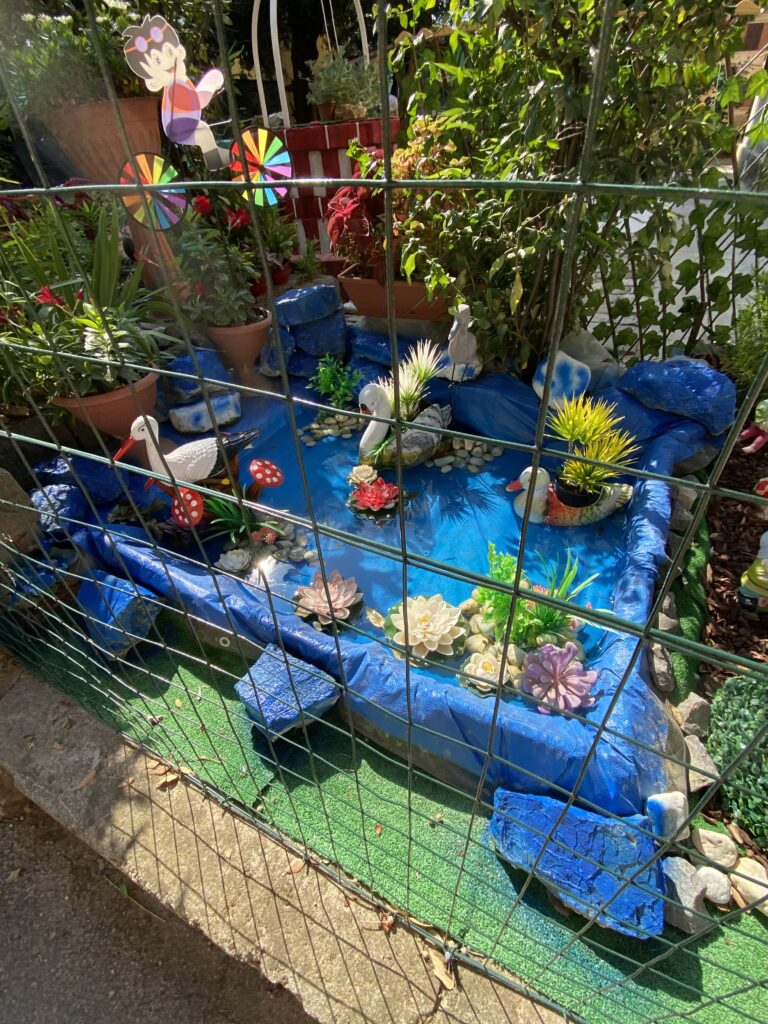 I forgot to mention that we learned a little more about our apartment. Paolo, our cabinet maker, seems to be fascinated with this apartment. He was surprised, as so many are, to find a place like this in this area and in this building. Unexpected I guess.
Anyway, he must have mentioned it to other people and in the process he learned the original owner was a strange one. He had a storefront but did no business, his money sources were not known and he seemed to have no visible means of support. This means one thing to me. And you can probably guess what that is. He ended up bankrupt and this apartment went up for auction. The people we bought from were it's second owners. I assume they got it for cheap. The original owner is no longer living. It is always interesting to learn about your house.
Again I made pesto. I wish you were here, I would give you some!