This has been a very productive week so far. The first good thing was we both managed to download our Green Passes onto our IPhones and now we should be able to show them if needed to prove we have both been vaccinated. Here is what it looks like. I blurred the QR code and personal information.
Among other things, we also managed to pick up our new Permessi di Soggiorno. As I posted earlier, it was the fastest we have ever gotten them and mine is actually good for eleven months! Amazing.

The other things I mentioned…We got our Italian taxes filed. We visited the Poste Italiene to pay a bill for a friend. Yesterday we got our hairs cut. Did you ever notice only English uses the word "hair" for plural. The word hair can mean a single hair, or all your hair. Not so in Italian, French and German. Those are the only other languages I know. So I've taken to saying, I am going to get my hairs cut. 😁
A special thing you can get only at this time of year is friggatelli (pronounced frig with a soft G like George) Little green peppers. They are prepared by frying in olive oil for a couple of minutes then adding minced garlic for a few seconds. Then you add a bit of water and close the pan to let the peppers steam for about ten minutes. You can eat the whole thing to include the seeds. A nice side dish with steak or chicken. I love them and eat them a lot while they are in season..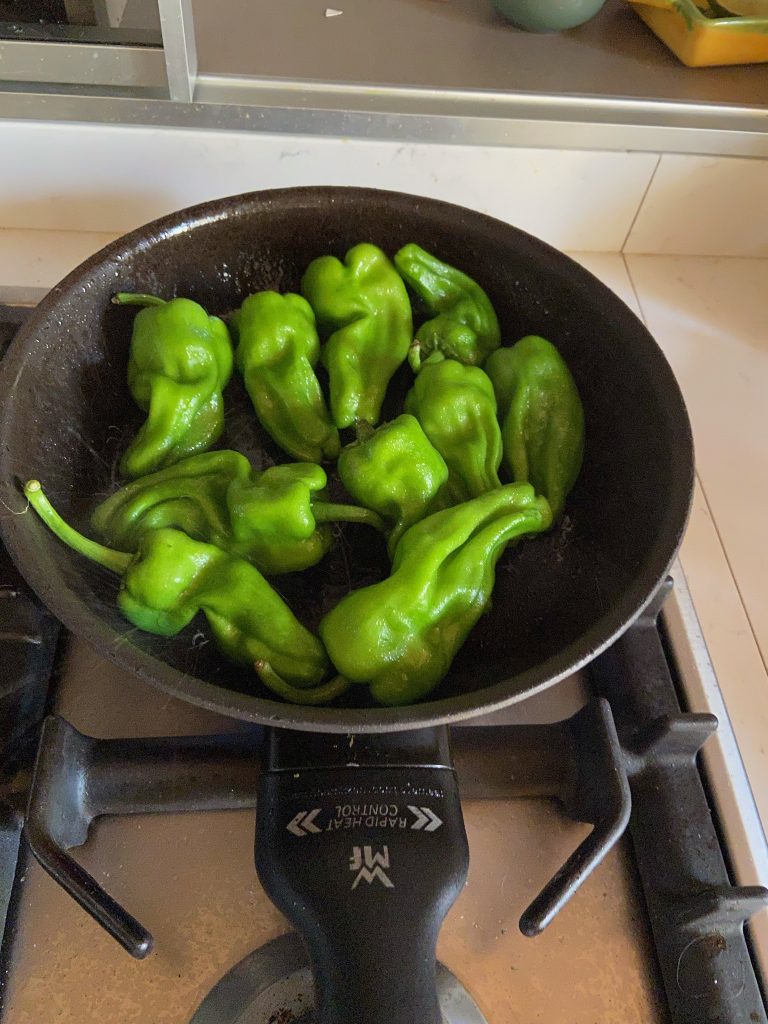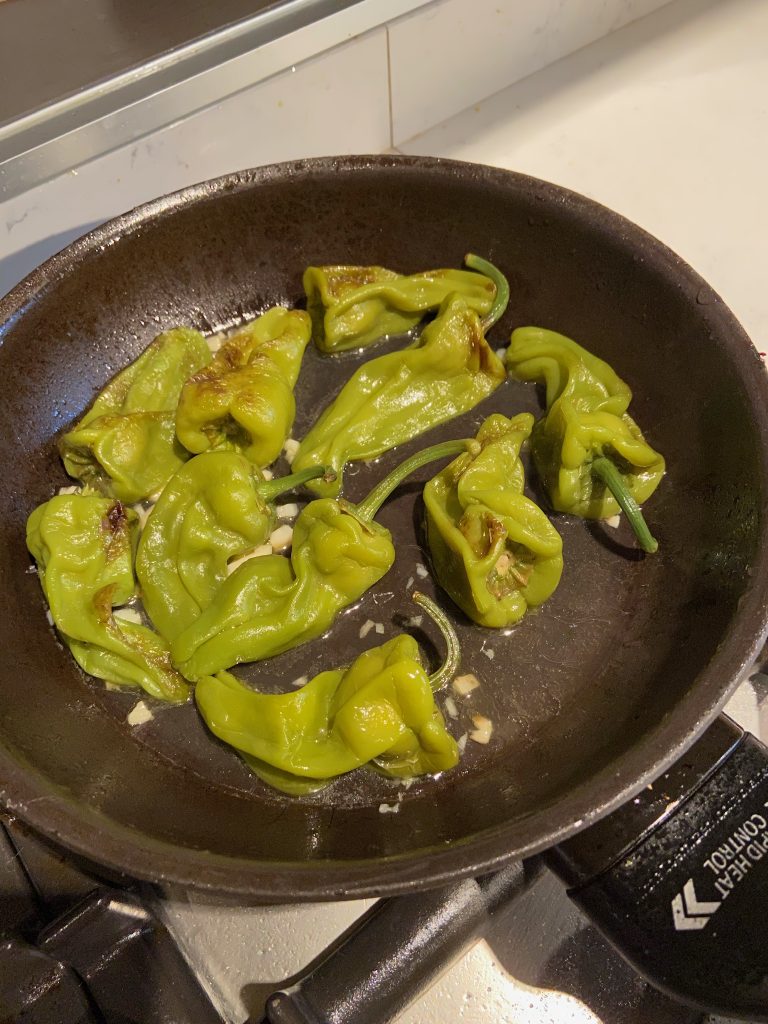 I'm not sure anyone wants to know the end of the pigeon story. But quickly I will say it wasn't a happy ending and actually at this time, a full week and a half after the window got shut, there remain live pigeons inside. They will die eventually. I wish it would be soon. A man did come with the cherry picker truck on Monday and opened the window and retrieved 3 dead pigeons from near the window. The live pigeons, naturally wouldn't try to fly out while he was in the window. So he closed it back up and left. I am glad that window is nailed shut now and I don't have to go through this again. And neither do the pigeons. There are plenty pigeons left and they will find other nesting places.
~~~~~~~
Tonight I made a seared steak that was marinated in mango purée with habanero pepper and lime juice. I made a salsa of seared tomatoes, jalapeños, garlic and cilantro. I served with corn tortillas and sliced avocado. Most of the more "exotic" ingredients (mango, cilantro, avocado) I got from the "Egyptian" fruttivendolo. Truth be told only the cilantro must be bought there. The regular Coop carries avocado and mango. But almost nobody carries coriandolo…cilantro. I also think his avocado is way better than any other source. Every now and then I must break away from Italian food…I love it..but my taste buds need a boost now and then! 😎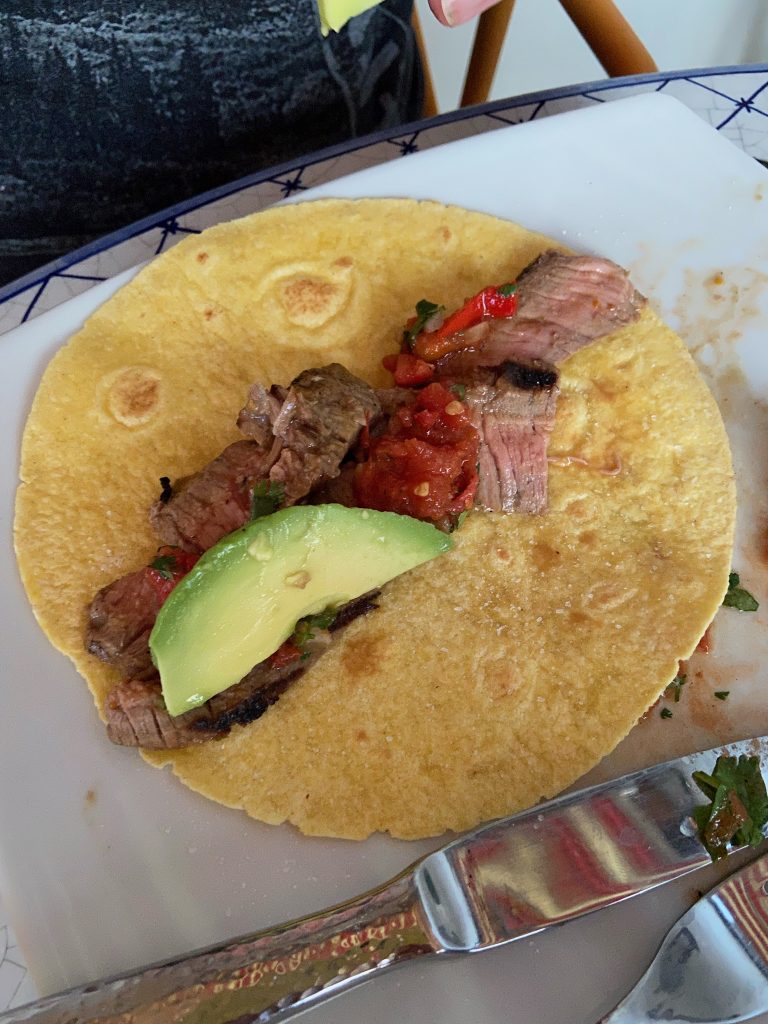 ciao for now!