In Europe the virus is making somewhat of a resurgence. France has become the new hot spot in Europe. As for Italy, we had 642 cases here yesterday, that is even with the numbers on May 23. It had gotten down to only 100 cases a day at one point. So, there is cause for concern. In my last post I made an error. The Italian officials have closed all of the Discotheques. The spread here, as in most other countries, is due to the young people flauting the rules, gathering in big groups, no social distancing, and no masks. The new cases everywhere are overwhelmingly among the young. But then, they bring it home to grandma and Mom and Dad who tend to get much sicker. I just heard we have 4 new cases in Umbertide. Kids who vacationed outside of Italy and brought it back.
In every country, people experience this pandemic in different ways, depending on what they do for a living, where they live, their race, etc. If they are poor and live in crowded conditions, must work, and have no health care, they have it much worse than someone who is say, a professional, perhaps a white collar worker allowed to work from home who still has insurance and income.
From a Washington Post article…
"Not everyone is experiencing the same level of stress, and everyone's pandemic struggles differ. Any "essential" worker exposed to high-risk conditions day after day has more urgent concerns than someone merely stuck at home and missing out on summer barbecues."
"No question, epidemic fatigue or pandemic fatigue is real. We are experiencing it," Markel said. "But throughout human history, there have been terrible pandemics and contagious threats. Every civilization, every nation, has come through to the other side. And we will, too."
I do know about epidemic fatigue. Just about everyone I know has it. Here in Italy we are a bit freer to do things, but everyone feels the threat of the virus, and has the fear of another lockdown. It kind of looms over us. The US hasn't gotten there yet. They've got a ways to go but I see a downward trend so that's a good thing. Still, that damn virus will loom over us all. Until we get a vaccine. But humans are pretty adaptive and resilient. Amazingly so. We will get through this…as long as we stay careful until then.
~~~~~~~
Dinner out tonight. With new friends. We went to San Giorgio in the Piazza. It was nice to have a good amount of time to get to know each other better. Here are pictures of what I had to eat.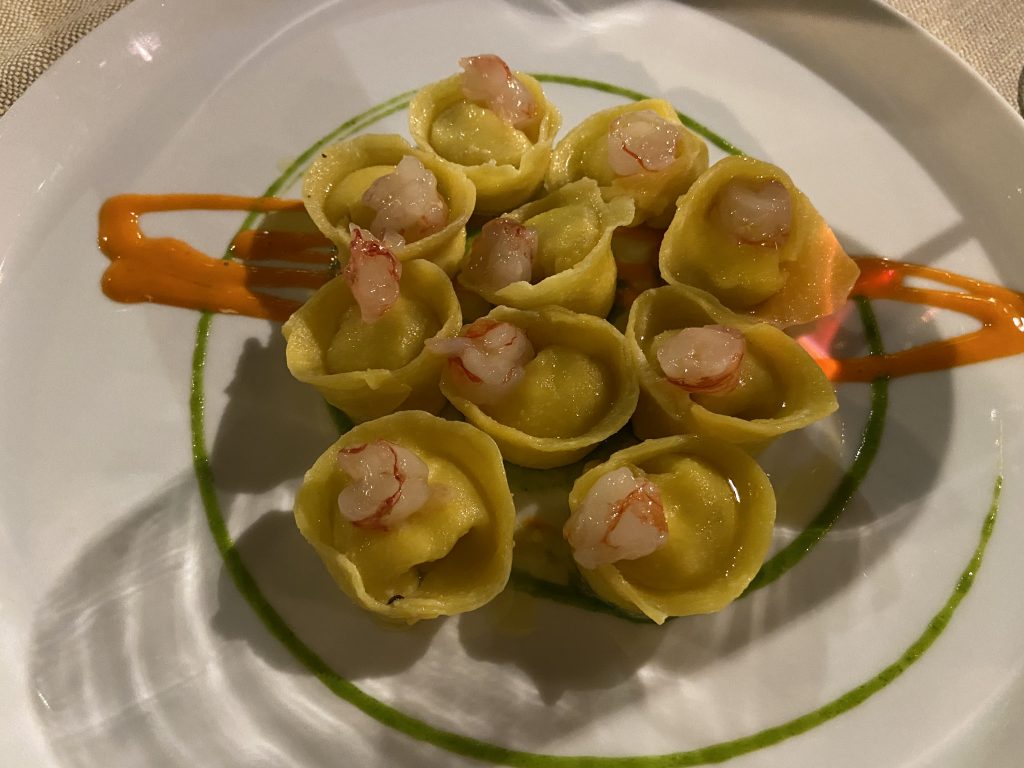 ~~~~~~~
I scored two big, fresh Porcini mushrooms yesterday at the market. They are destined to become tagliatelle funghi for dinner tonight. I adore these big meaty mushrooms. It is not possible to cultivate them, they must be gathered from the wild.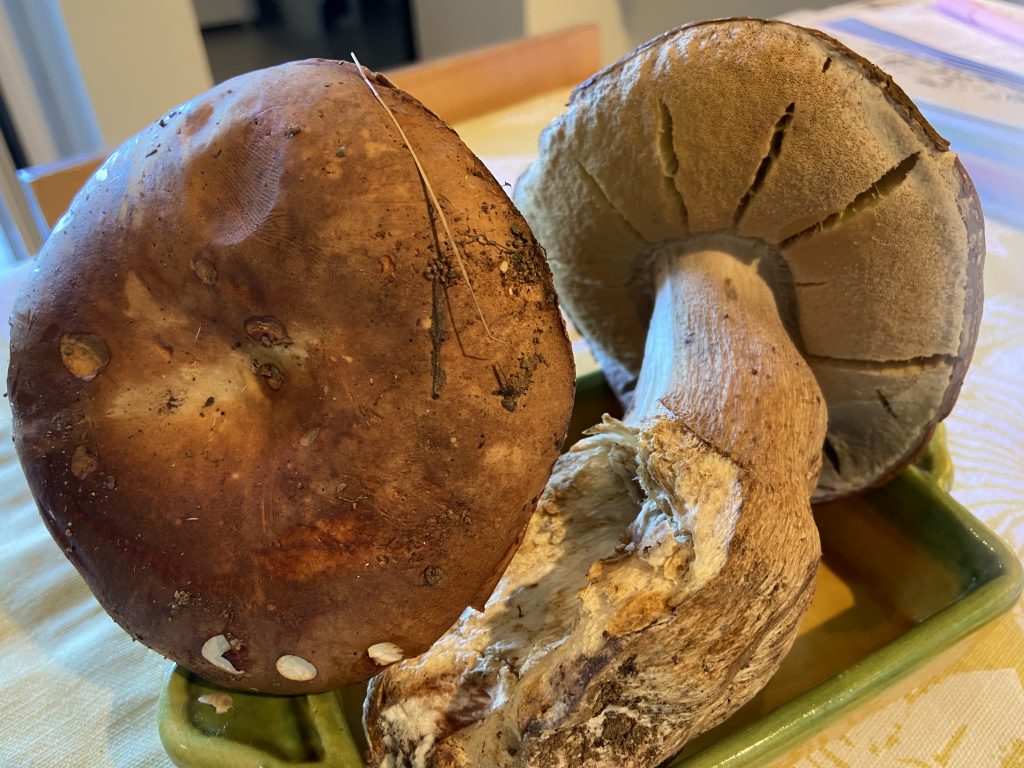 ~~~~~
Stay safe everyone. Now is not the time to let down our guard.🌈 Andrà tutto bene…