The heat has finally hit. It could, and probably will, get hotter but this is hot enough for me! In July Umbertide is really jumping. Jumping as much as it ever will. All the people with holiday homes in the hills around here are back. And all the people who rent rooms, villas and apartments are here too. The bars, markets and restaurants are full. Supermarket parking lots have a plethora of license plates from all over Europe. On certain days it's like grand central station when the weekly rentals change over and everyone new is buying groceries.
It's really no wonder that so many people come. Although Umbria is not famous like our next door neighbor, Tuscany, it is just as beautiful. It is quieter with less tourists, an oasis of Italian food, wine and beauty. This picture was taken on a farm just outside the Umbertide city walls. The girasole, sunflowers, are a big crop here for their oil, but also a big part of our July landscape. 🌻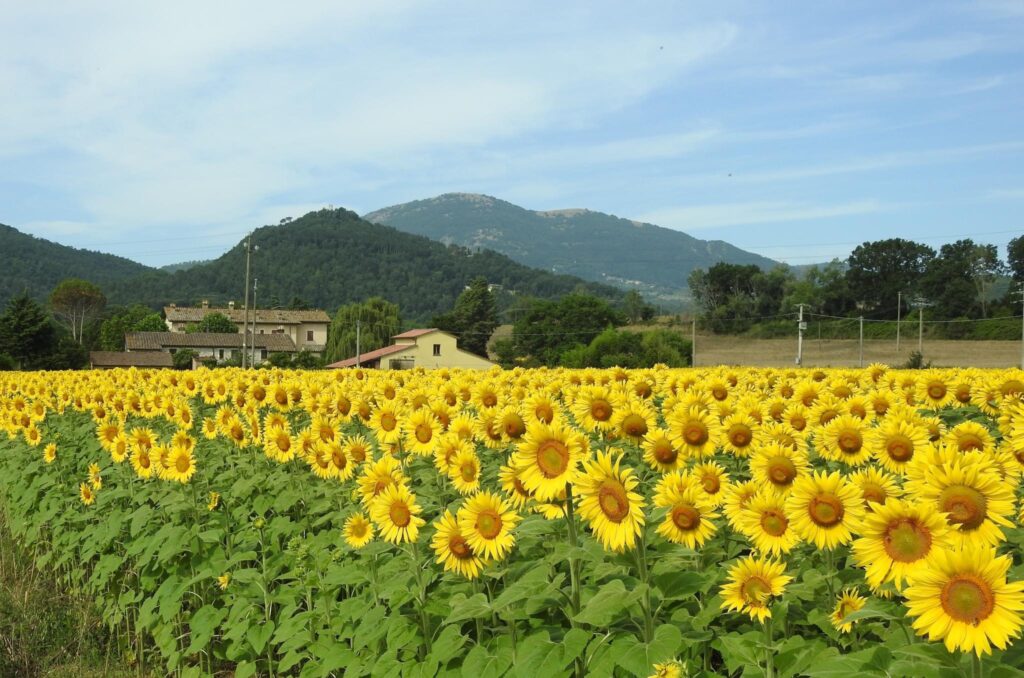 Here are a few terrazzo pictures. First one is of our fish, Qua and Quo, who are increasingly more friendly because they know where the food comes from. The rest are garden pictures and the new rug. Captions below the pics. As always click for larger versions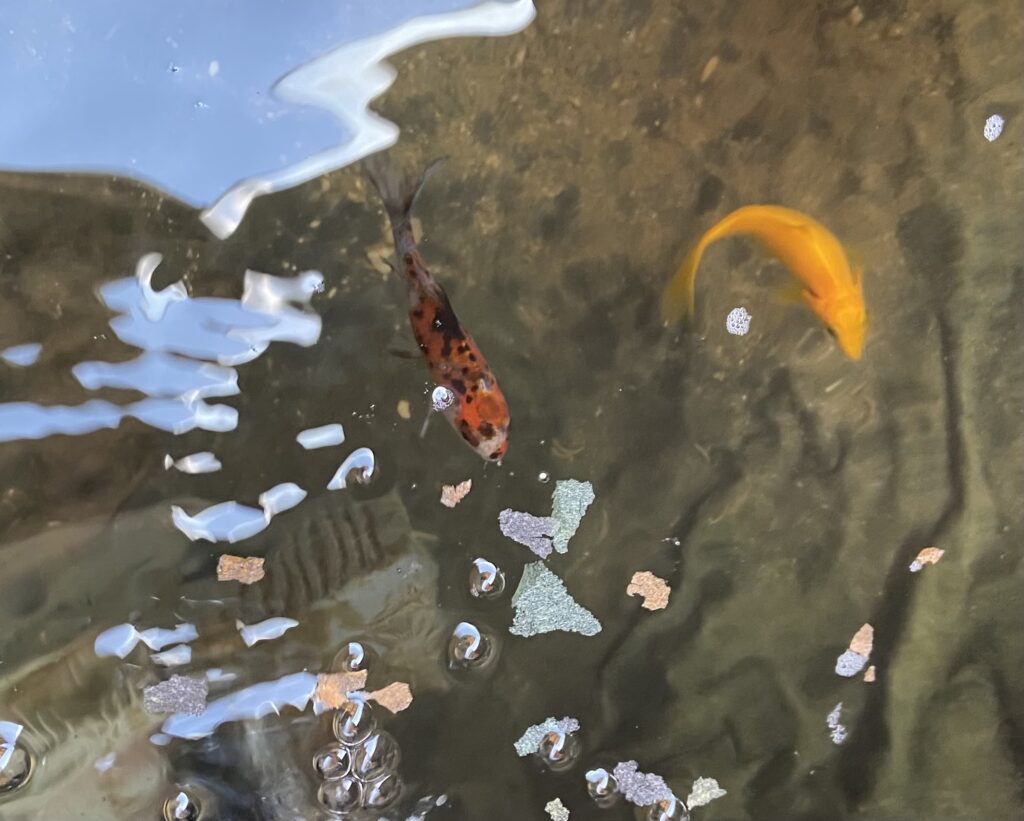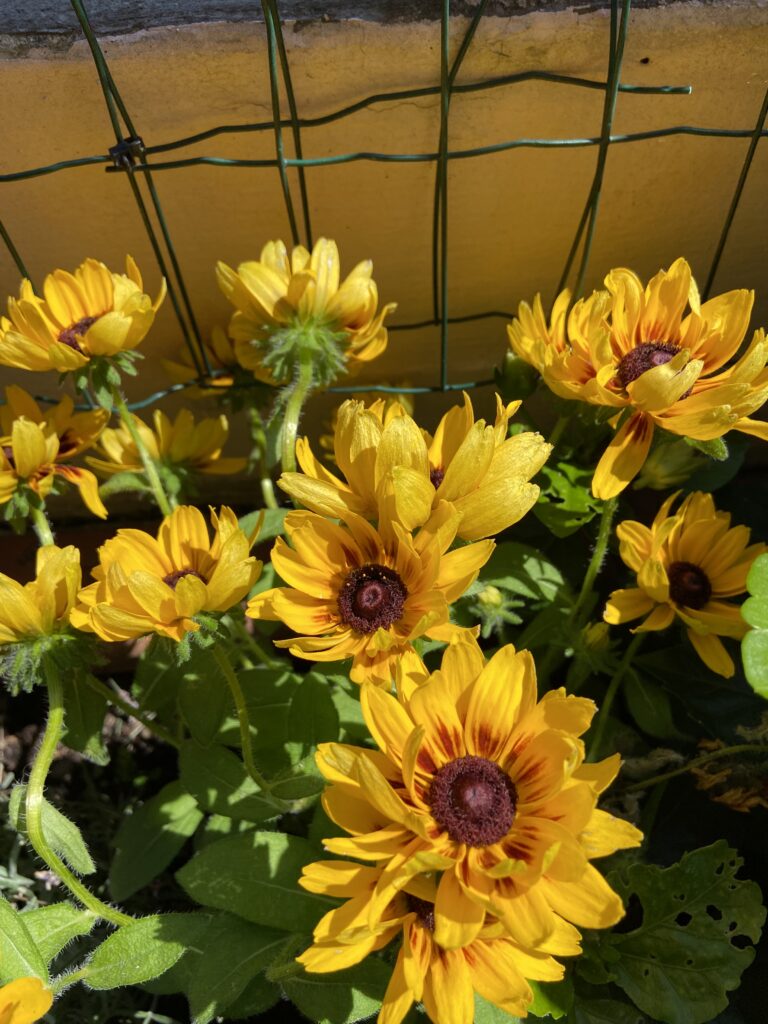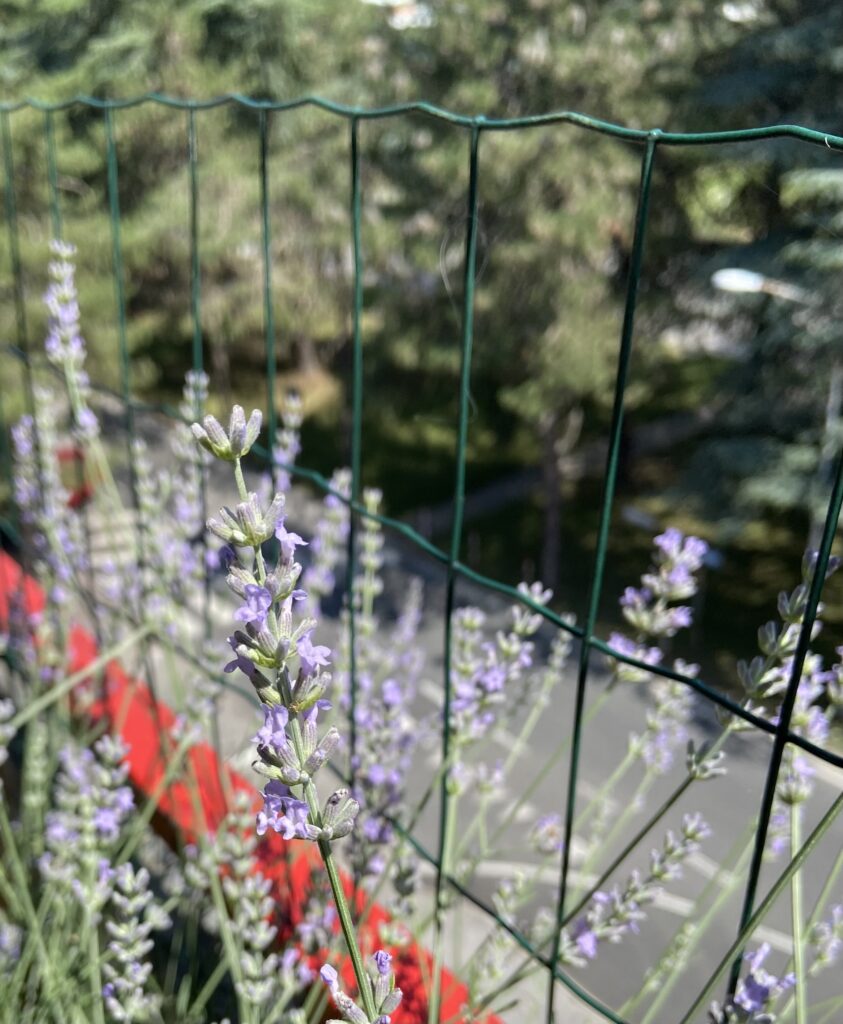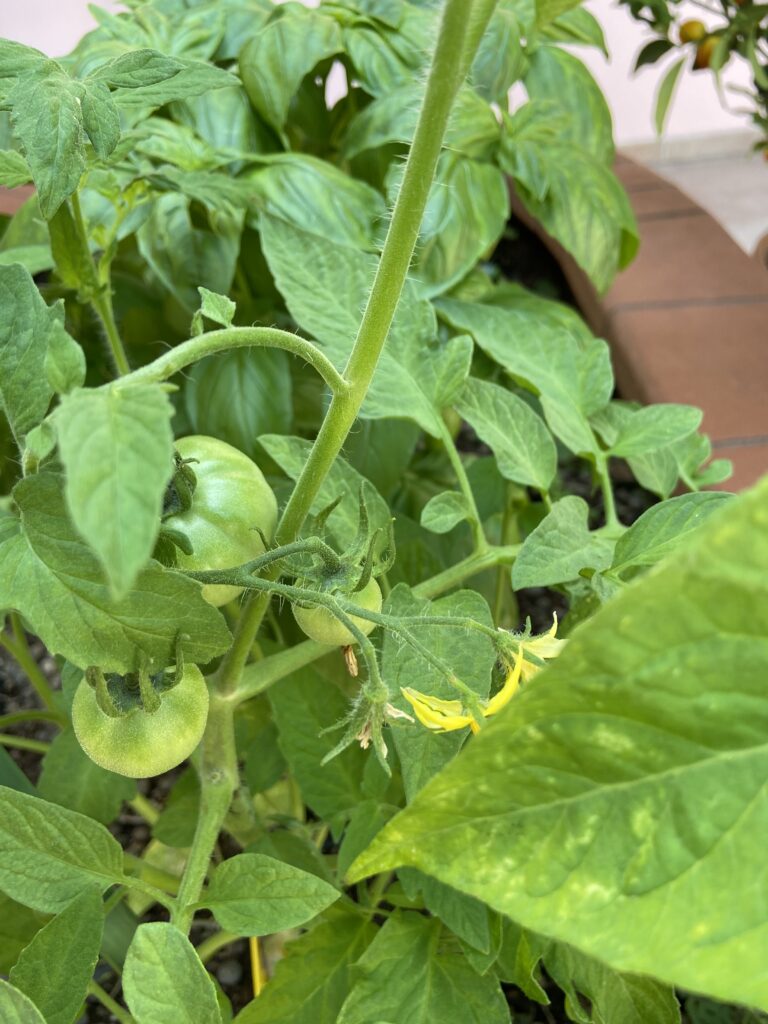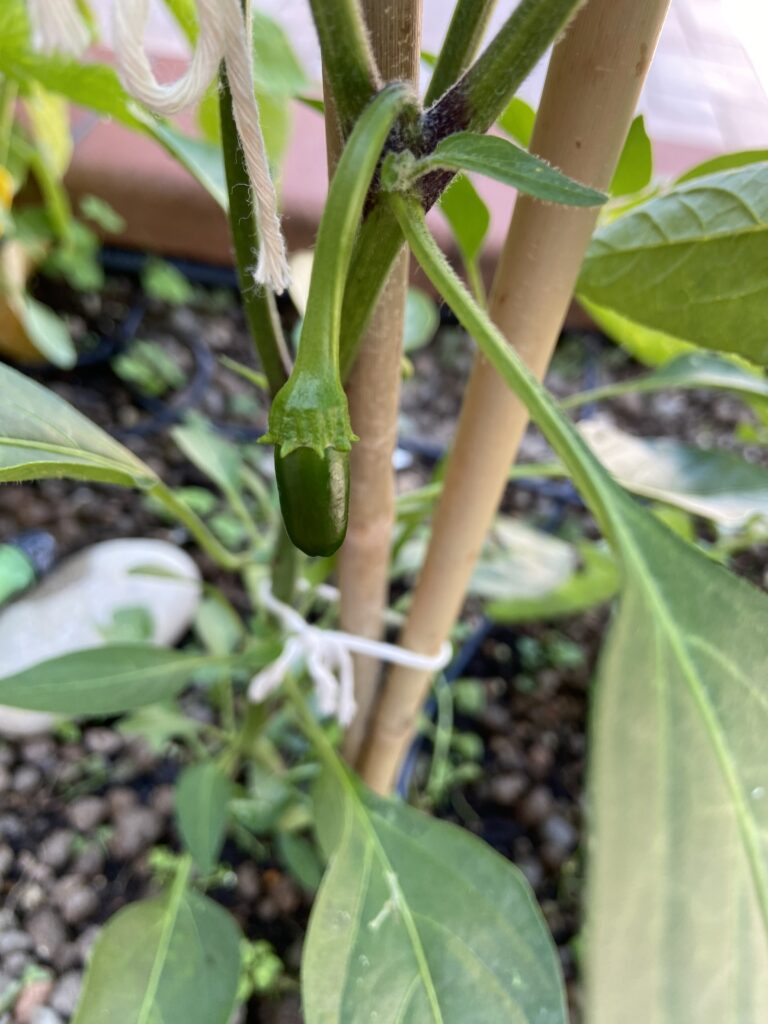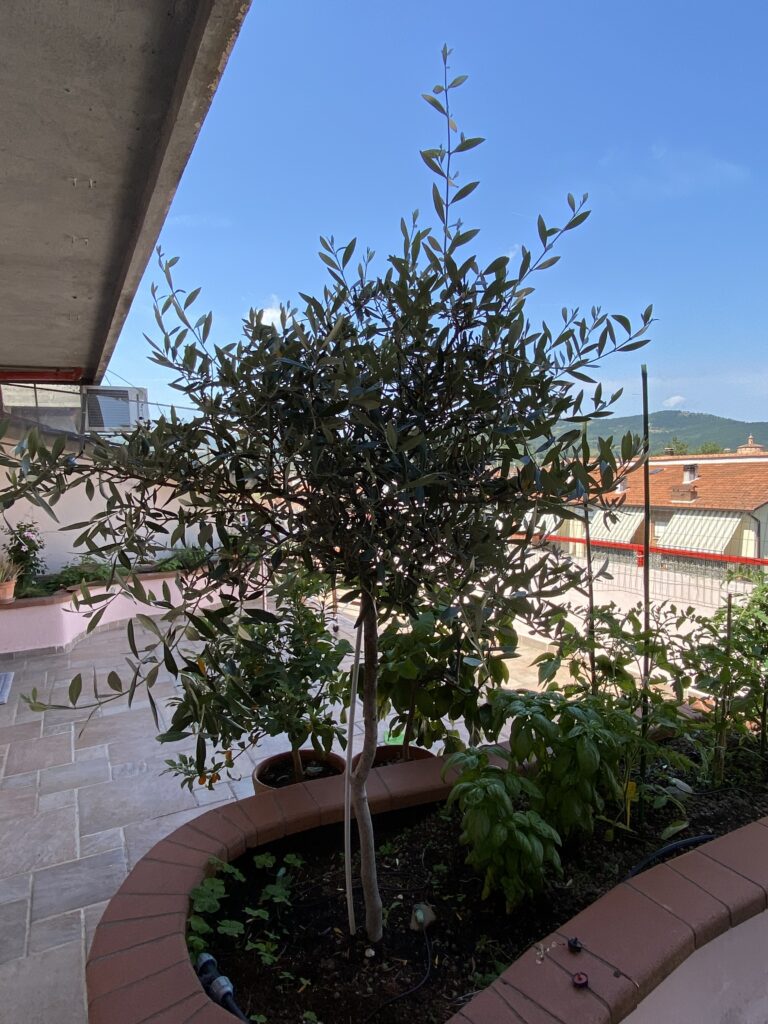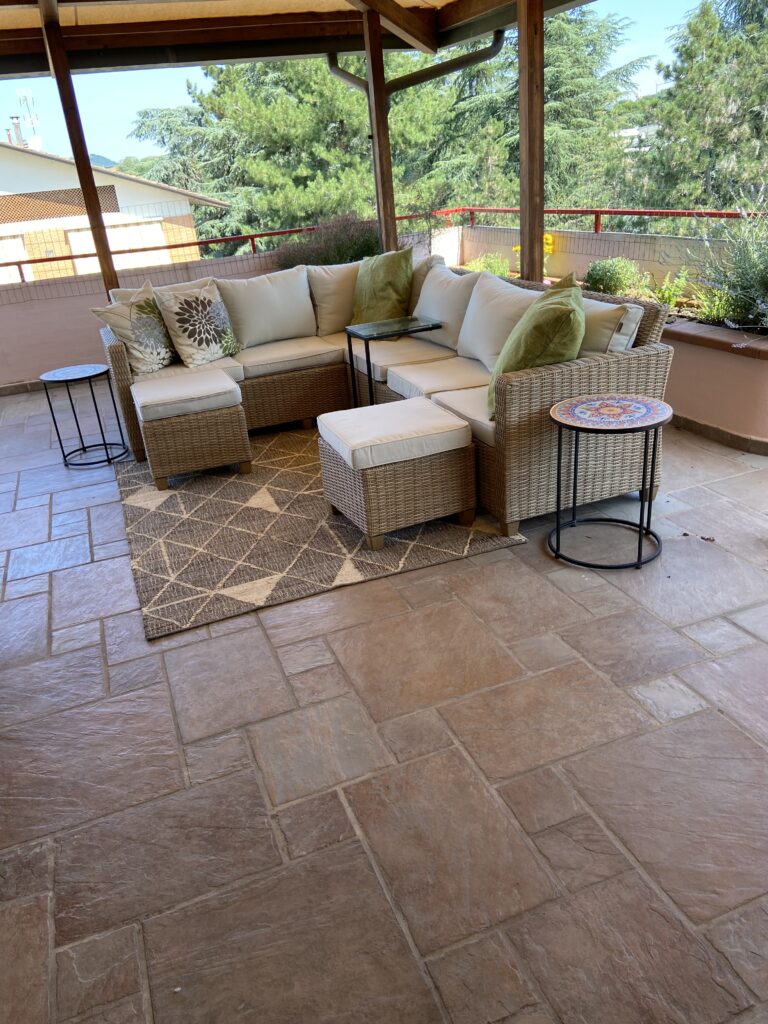 I sat outside all day yesterday. There was a lovely breeze. I just need to get Pino, the electrician, back for some outlets and lighting outside. Oh and to fix the lights that don't work.
~~~~~~
All y'all stay cool!