Yes, Luther calls Umbertide the Big City. It certainly is not a big city and here in Centro, it feels like a village. Today the Vespa club is having a "do". I don't know what exactly they are doing. It could be the end of a rally. Luther thinks it's a concours, where they judge the best looking bike. Anyway, just after I took this picture they all mounted up and roared (heh heh) out of the Piazza.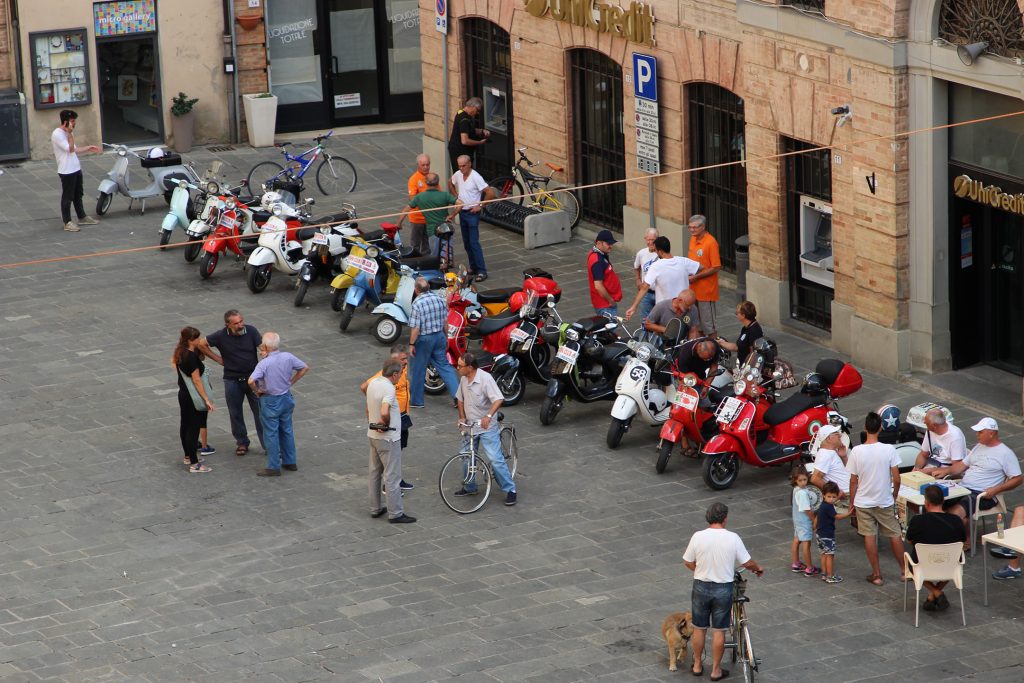 Since I was snapping, I got a picture of the old dudes who play briscola (a card game), everyday. They are there all afternoon and right about 6:30 or 7:00 they head home to the wife or family. I always imagine the wife kicks them out every morning. As I have mentioned before, they take up table space, they never buy anything, AND they expect Bar Mary to provide the cards! It is tradition. It is repeated at Bars all across Italy every day. It is only at selected bars, maybe the oldest ones…As you can see the tables draw crowds of kibitzers. The games can get heated.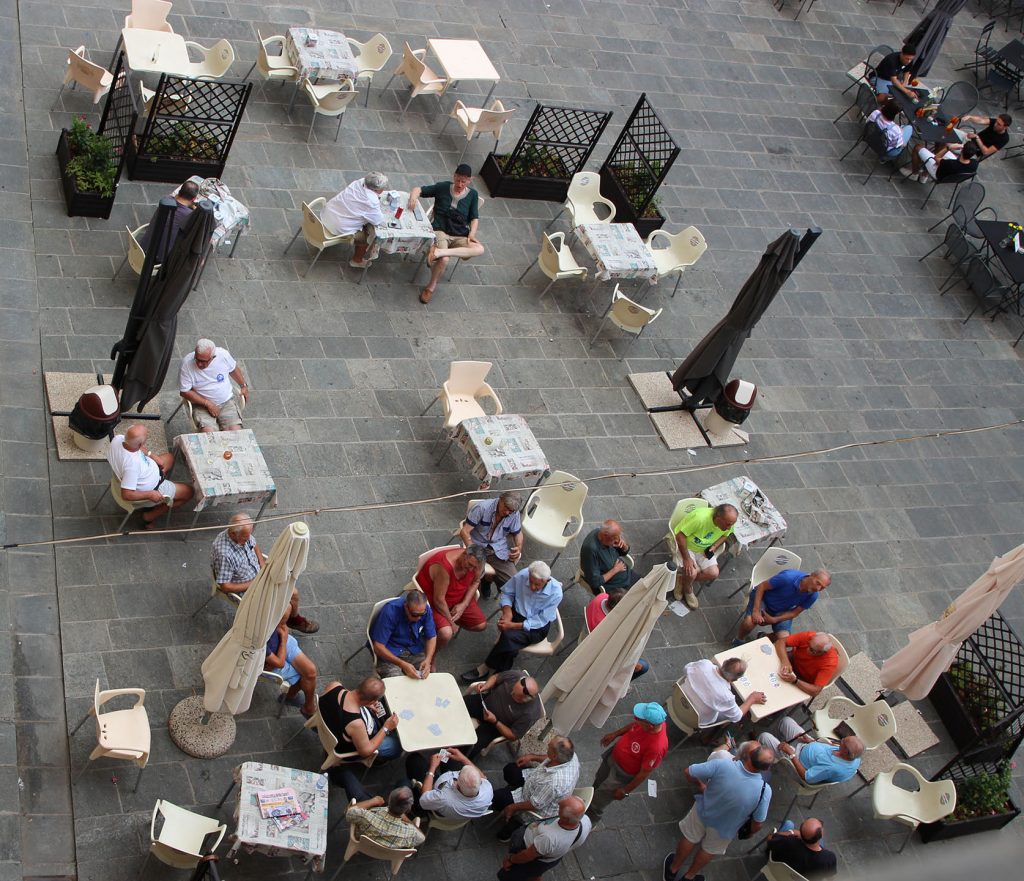 Meanwhile, during all this action at Bar Mary, over at Cafe Centrale, it is the quiet before the storm. One lone table of Spritz drinkers. This, being Saturday night, it is guaranteed to get busy soon. Cafe Centrale is party central.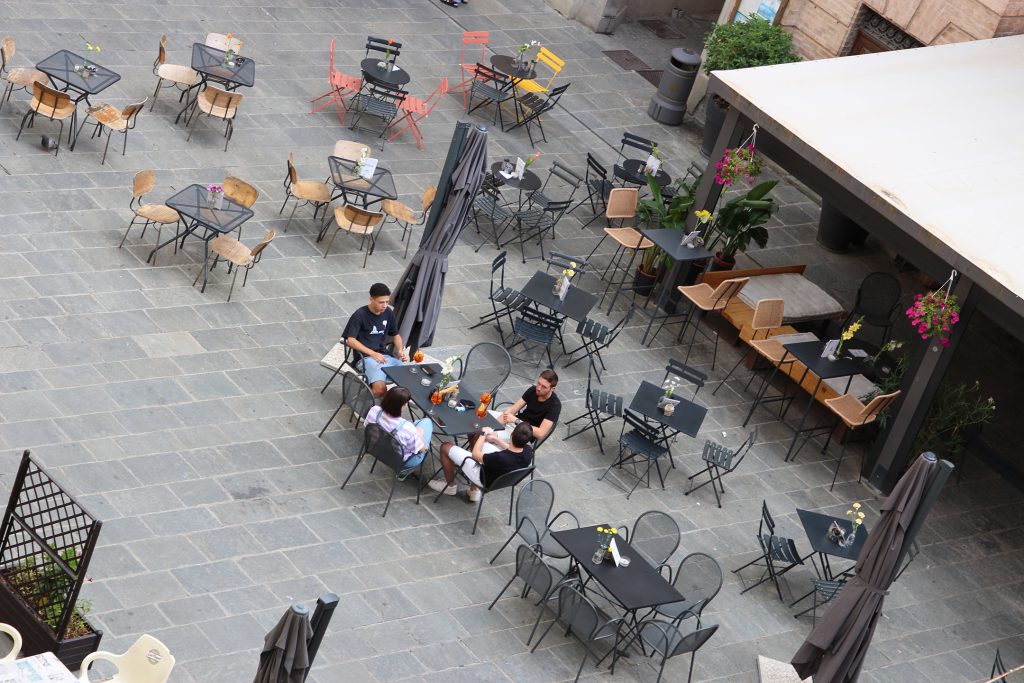 Never a dull moment in the Big City! Buona domenica!