Well, today was our first foray out of our house with friends to actually eat at a RESTAURANT!! We went with friends to Calagrana who have a new menu and have their outside terraces open. It wasn't really warm, but it was warm enough and it didn't rain. I count that as a good day. Here are pictures of my food. I'm sure you've all missed seeing these 😁 ha ha!
First I had Chef Alberto's tartar…it was piquant and perfect. This was a new dish.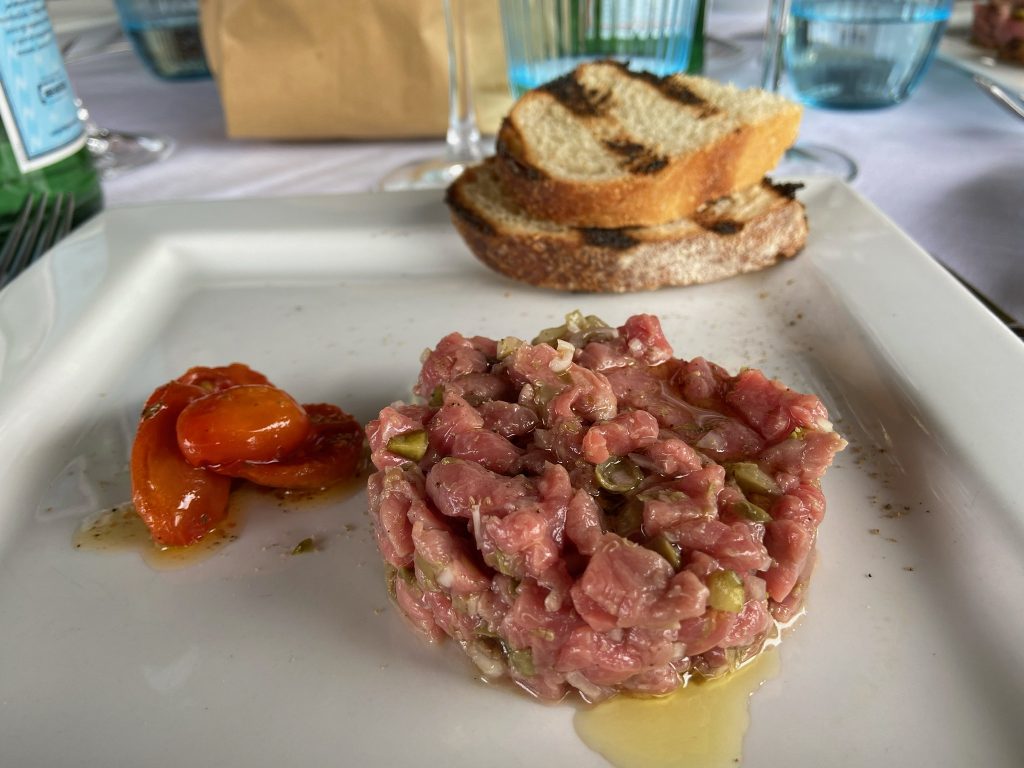 Next I went with the cappelli di preti or priest's hats. Bi-color pasta filled with goat cheese and ricotta in a butter sage sauce. Mmmm.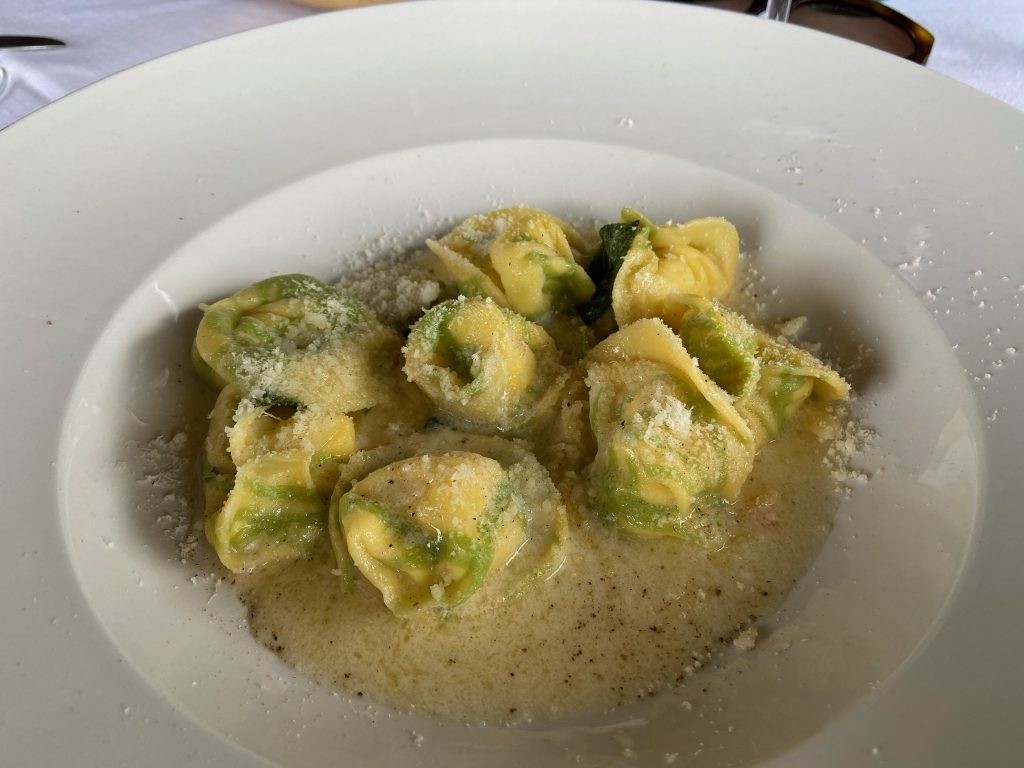 My dessert…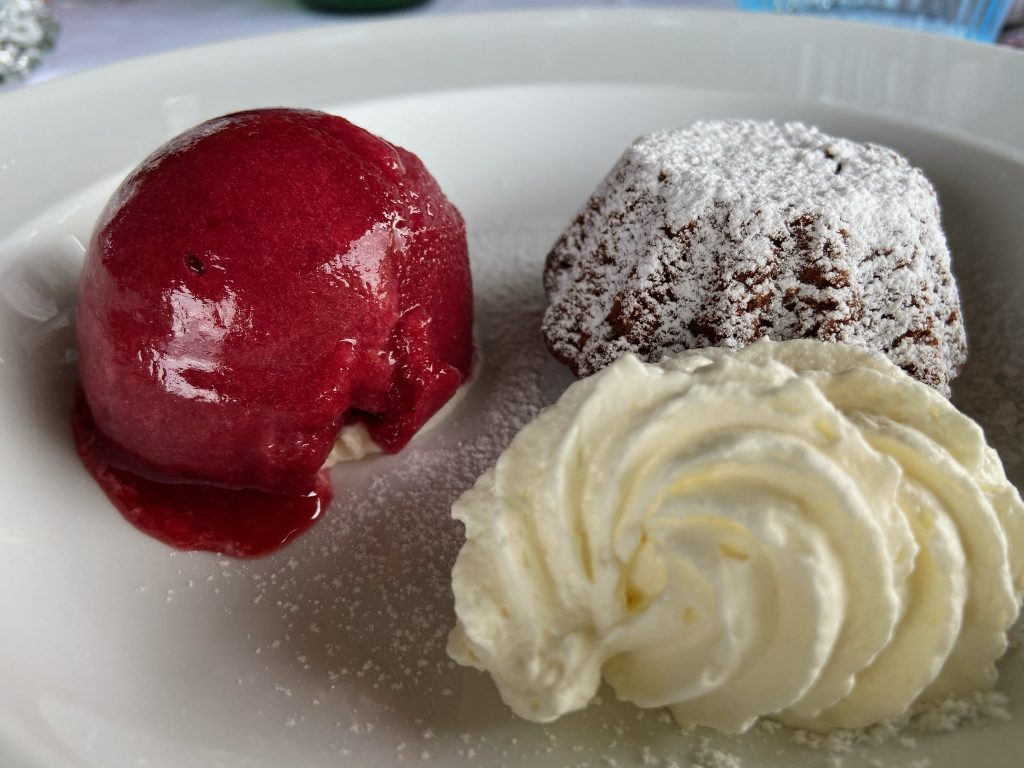 It was a good day. Piano, piano we slowly move forward… Stay safe everyone 🌈