We took a drive Monday up to Arezzo in Tuscany. We visited a big grocery there that we like. We drove the Porsche which hasn't been driven since January. The trip takes around 40 minutes. It was nice to see new scenery for a change. And to stock the larder with food.

Over the weekend we were awakened at 5am by our resident Hoopoe. Our bedroom window was wide open and he perched on the clothes line just outside where he proceeded to sing his (loud) two note song which is the origin his name, they say. Oddly, just last week I opened a bottle of wine which had a glass stopper rather than a cork. I noticed something painted on it. It was a Hoopoe! It seems every time I turn around I'm reminded of this cool bird.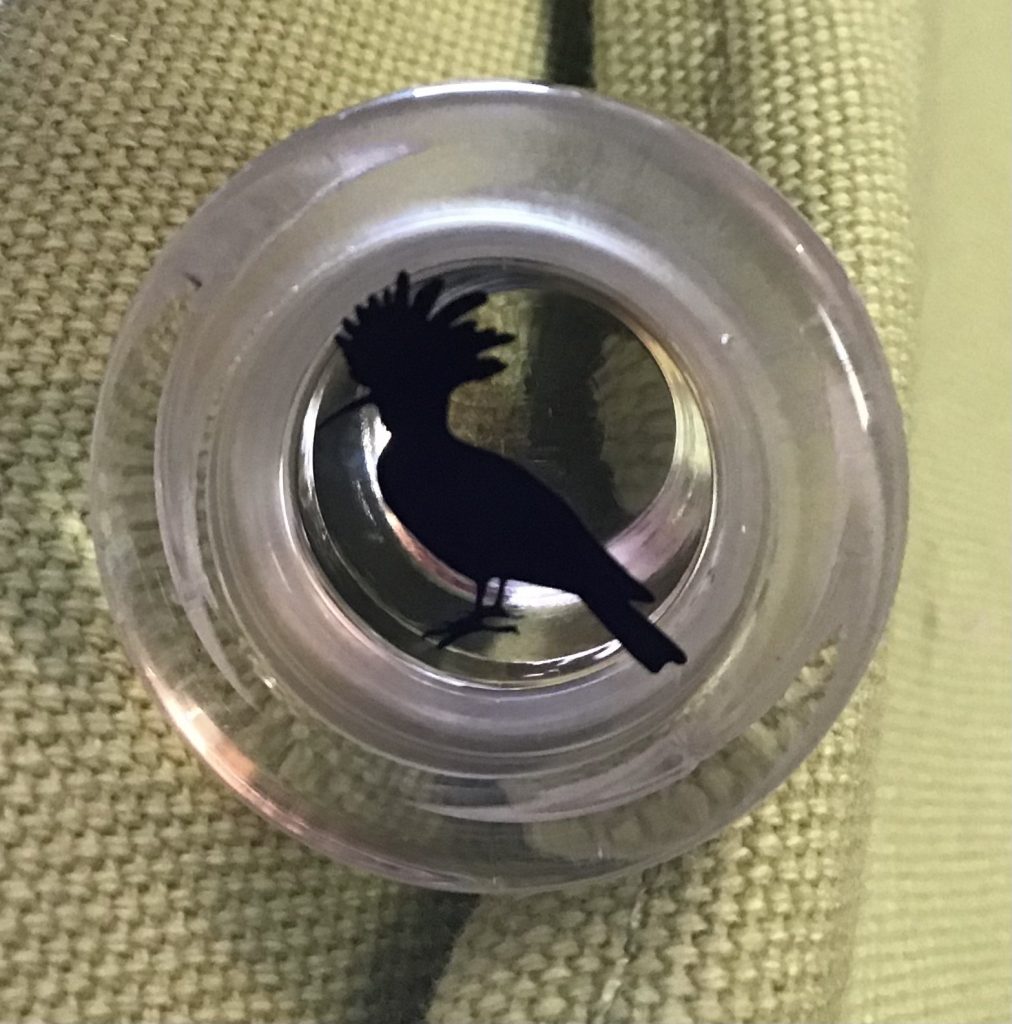 Saturday local market was cheerful. We still have mostly winter vegetables. But I saw asparagus today. Also, everyone has piles of fresh eggs. The chickens lay more eggs in the spring apparently.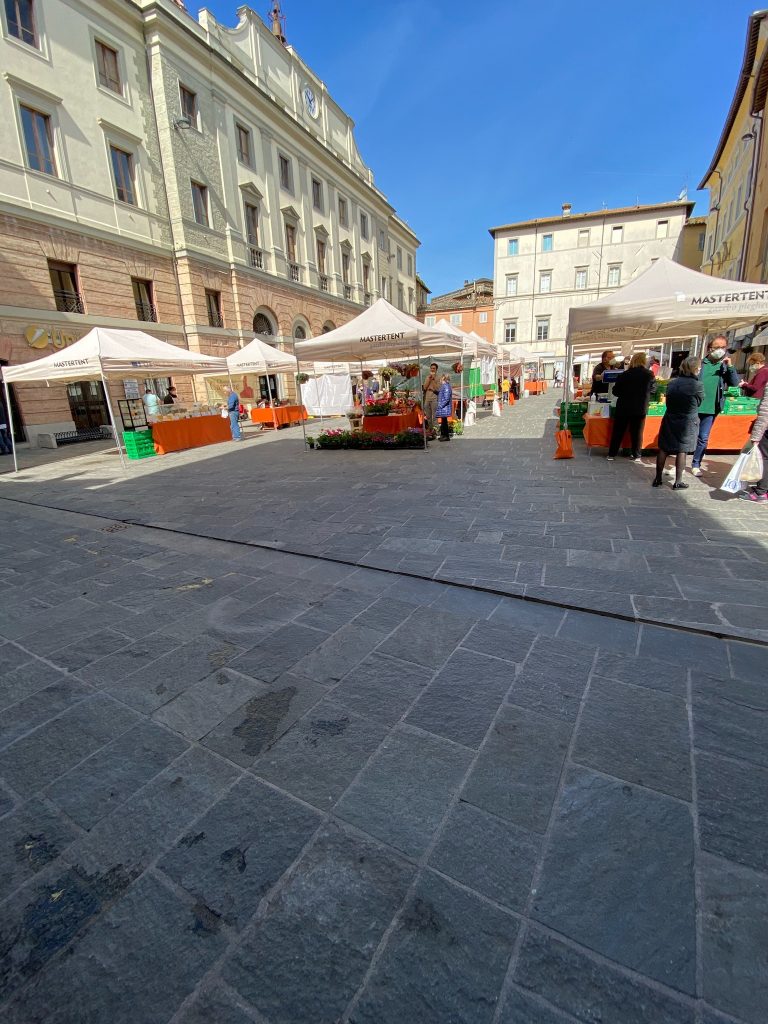 Plant booth had some pretty plants but I was going to take a trip up the hill outside of town to the big greenhouse so I just admired his flowers.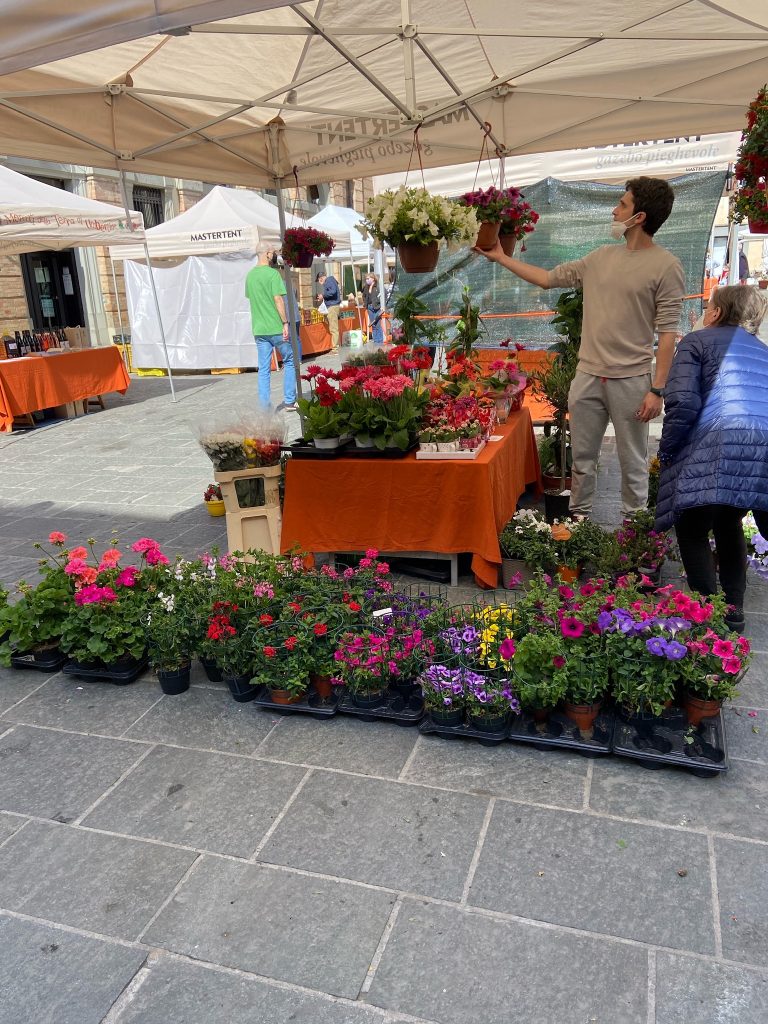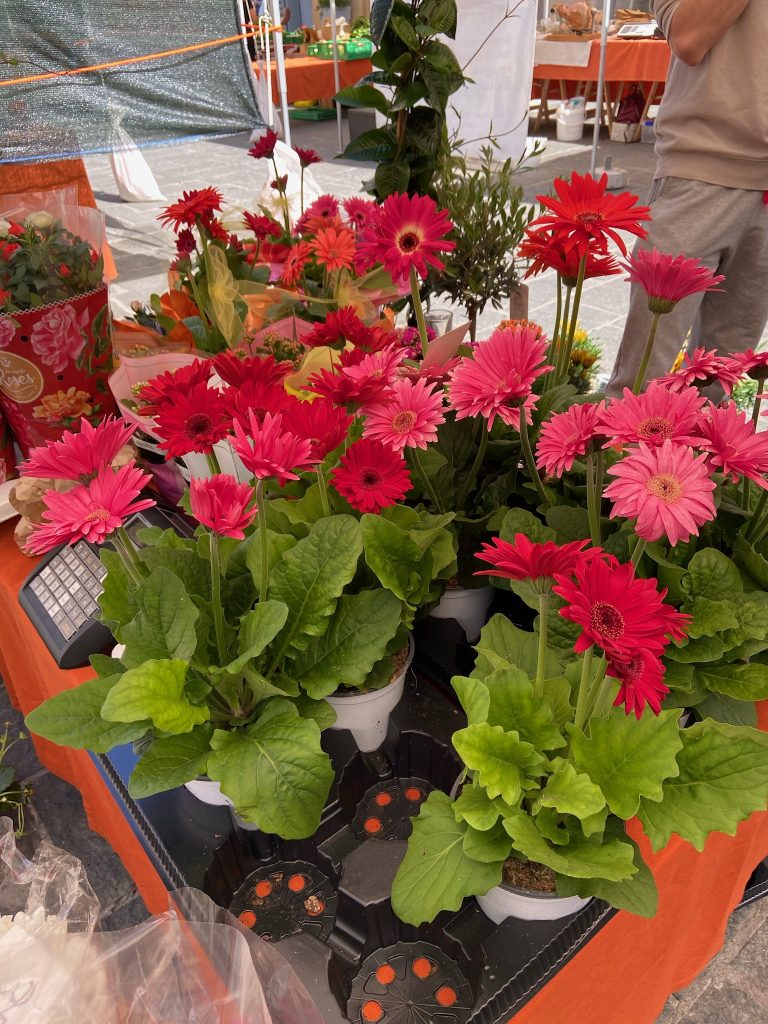 I'm happy to see both of the bars are welcoming folks.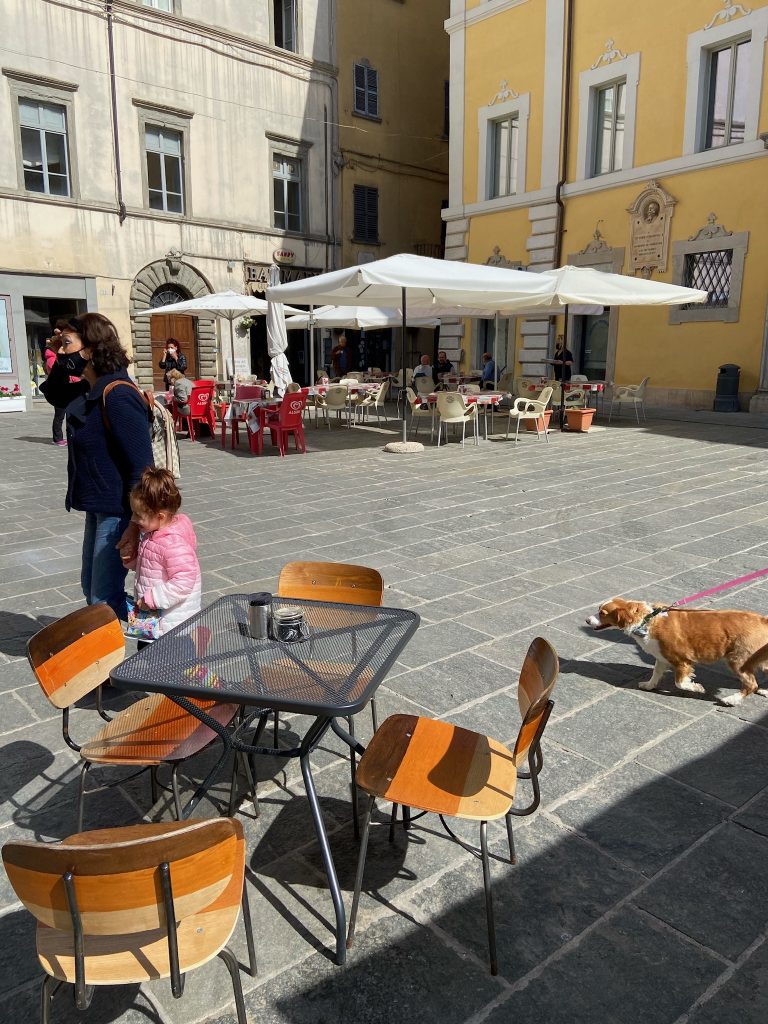 San Giorgio, the restaurant across the piazza from us. They are happily serving lunch and dinner again.
I went out to the nursery just outside of town. I bought petunias and a bunch of herbs. I still need the sweet alyssum I normally plant and couldn't find. I guess it will become a quest! This is the view up to Civitella Ranieri, the castle that hosts fellows in the art world. They were empty last year so I hope all goes well this year. Isn't the sky pretty and the winter wheat so green!!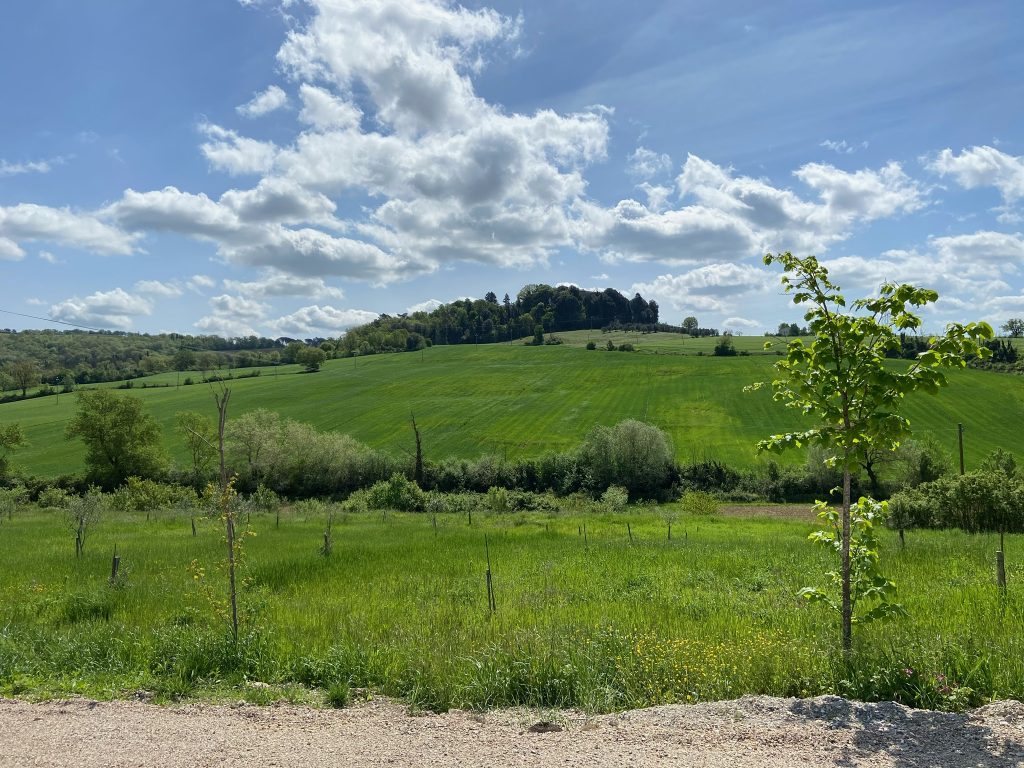 Spur of the moment we decided to have lunch at Patrick's Enoteca. I've missed it. The "clown" train passing on the tracks across from Patrick's.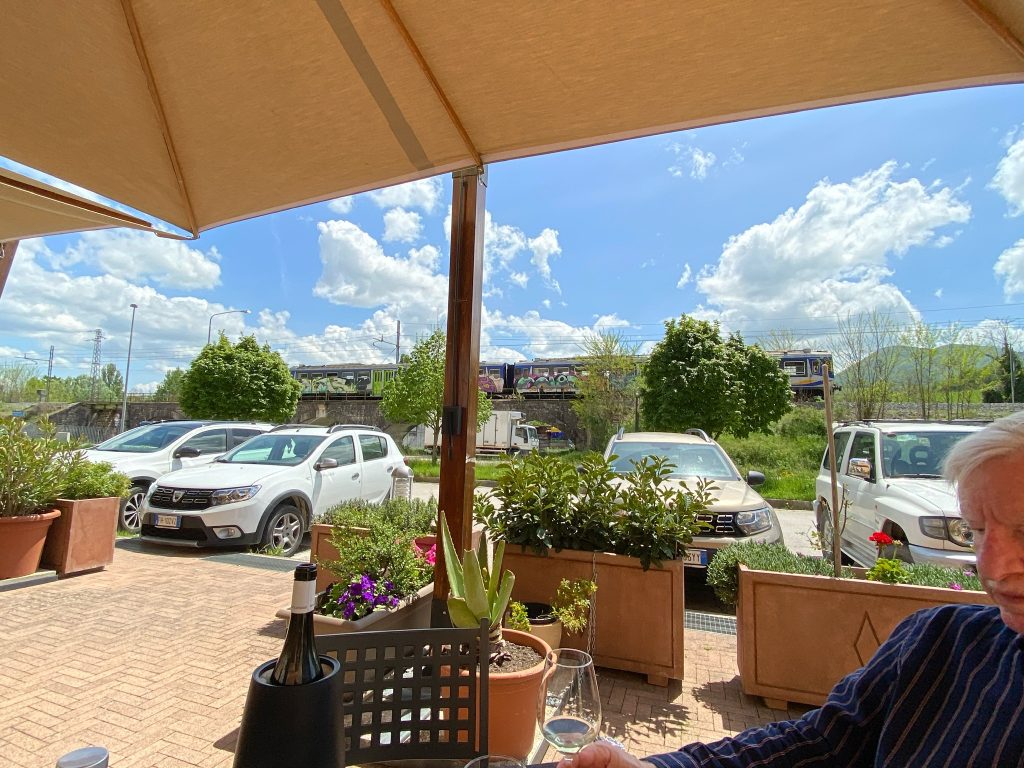 Lunch.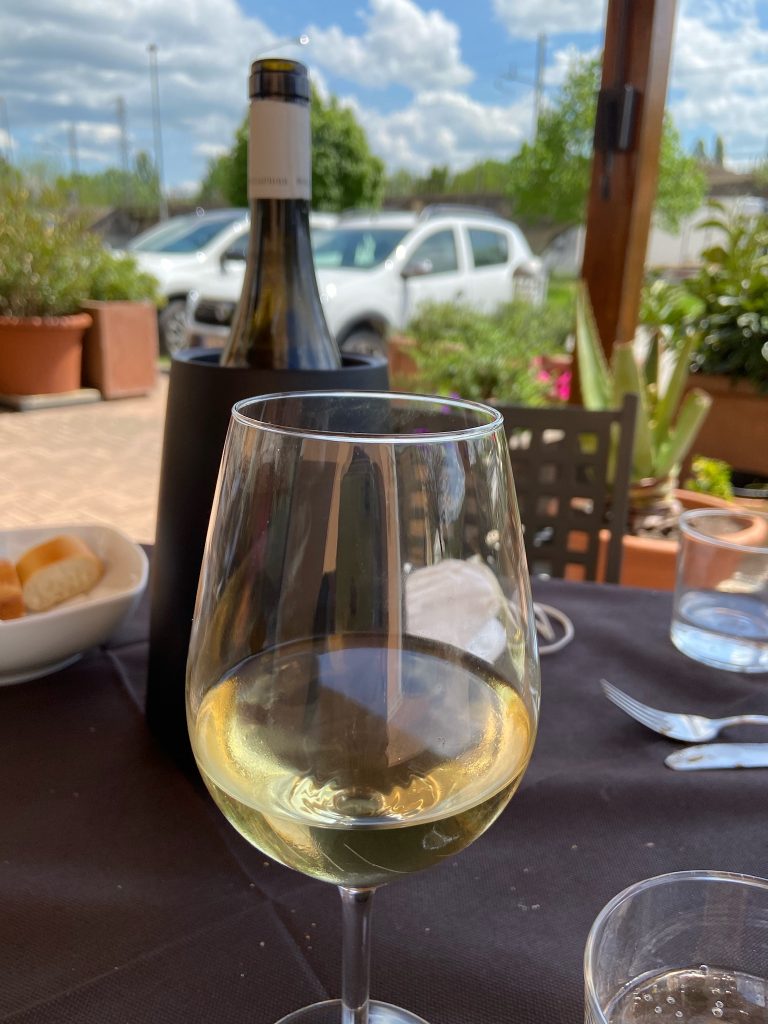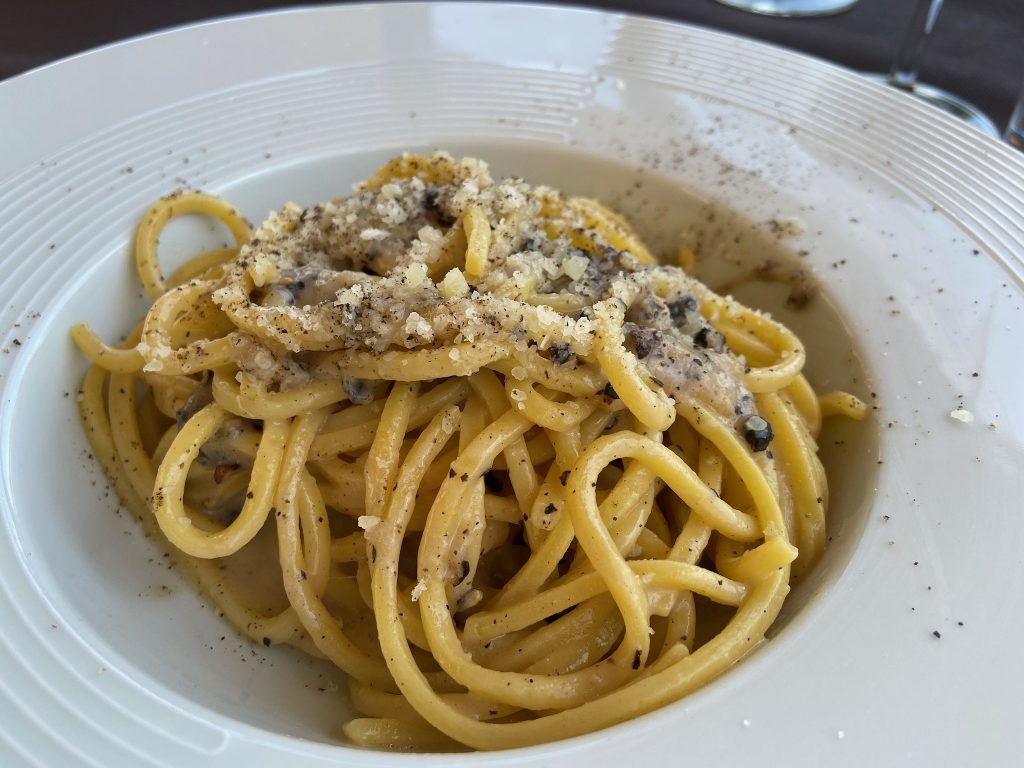 So that was my week. Oh, except I locked the key to the door of our garage inside the garage. So now we can't get to the car! And we were going for a ride today. Oh well. We are trying to figure out how to get in! This was the very thing I reminded myself never, ever to do…and I did it 🙄
~~~~~~
Italiano phrase…"era un bellissimo sabato". In English "it was a beautiful Saturday". Pronounced — era une bell-ees-see-mo sah-bah-toe.
~~~~~~
Stay safe everyone! 🌈